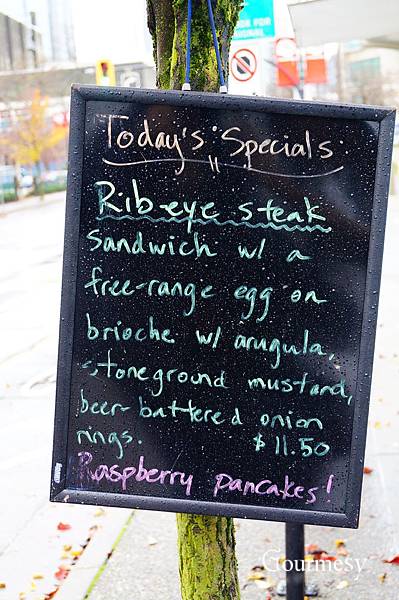 There are many food carts in Vancouver and each of them has their own attractions.
Yolk's is one of them. The name tells it all, haha.
If you love eggs, you just can't afford to miss Yolk's.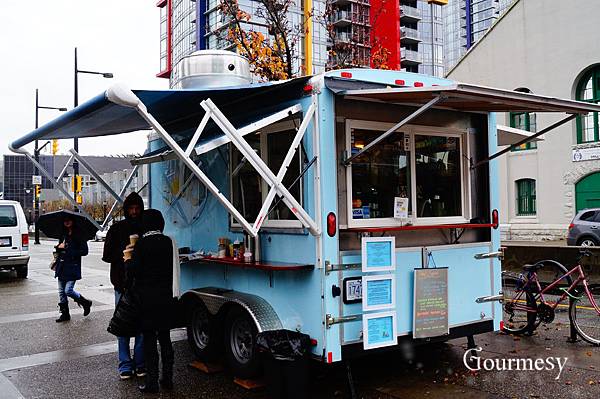 It's near the China town skytrain station and only opens in the morning and noon.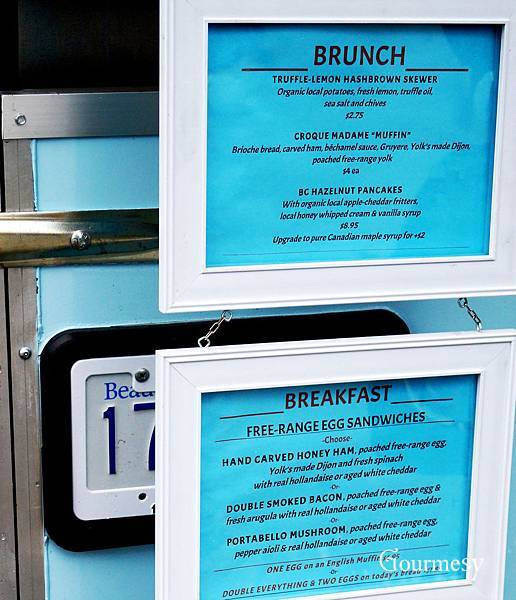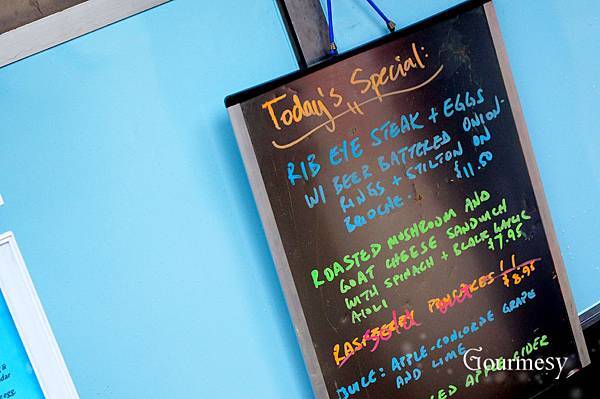 It was 11:30 and it has opened for less than two hours and the raspberry pancakes…have sold out?!!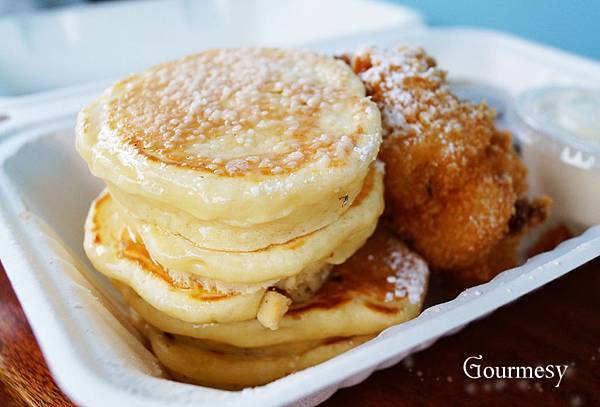 BC Hazelnut Pancakes
Very fluffy. Nice.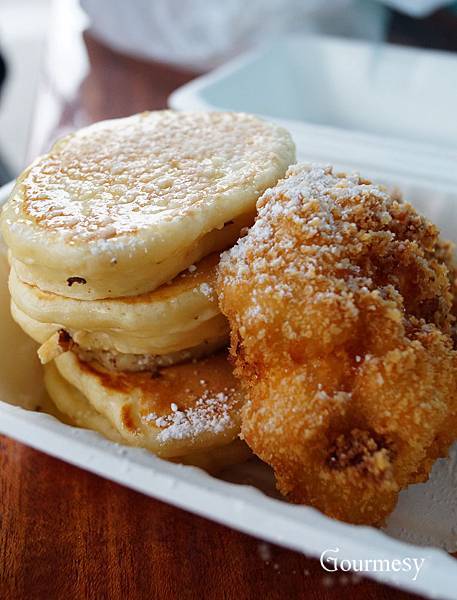 It comes with deep fried organic apple.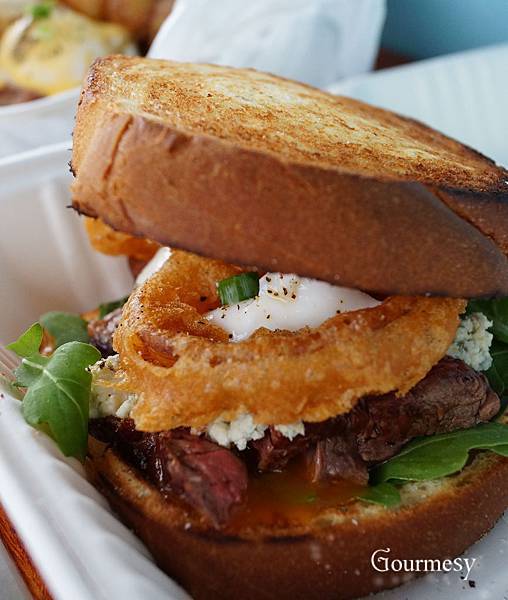 Rib eye steak + Eggs
It's the day's special.
Lovely steak and lovely eggs, with fresh deep fried onions, Stilton blue cheese and Brioche.
Hand Carved Honey Ham & Truffle-Lemon Hashbrown Skewer
What a perfect poached egg!
We love the honey ham. Matches very well with the home made sauce.
The hashbrown is made with organic potatoes. Smells nice.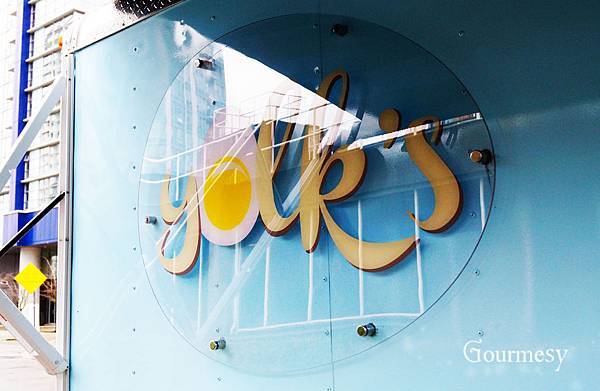 Very good! But I really wish they had a chair or table hahaa.
Yolk's Breakfast
(604) 441-9655
Address: SkyTrain Station- Stadium
http://www.yolks.ca/
Related posts: