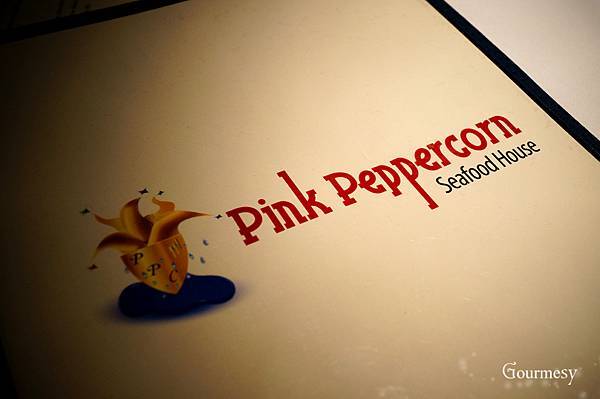 Pink Peppercorn locates at a quiet place.
The chef used to work at Cannery, a classical seafood restaurant. 
There are some familiar choices on the menu.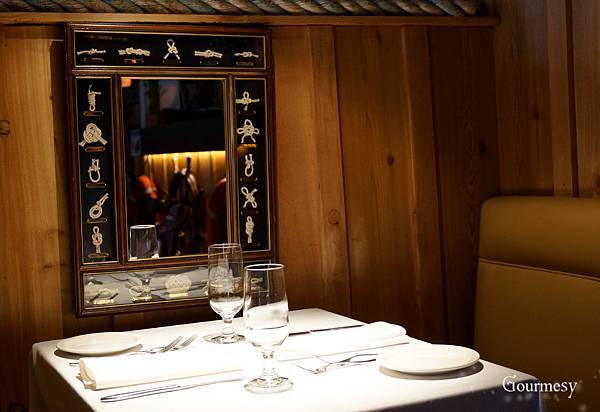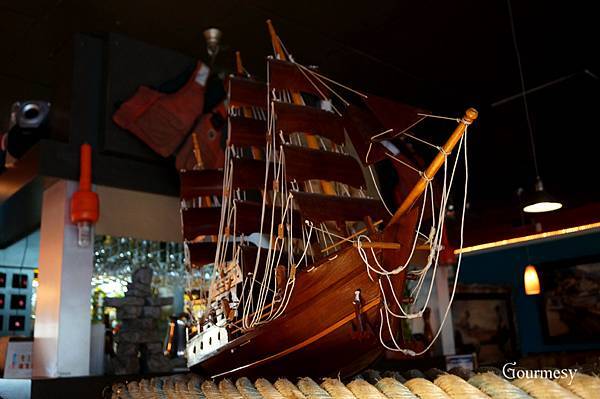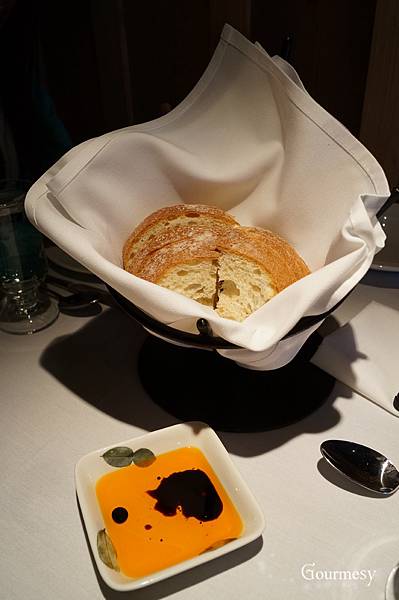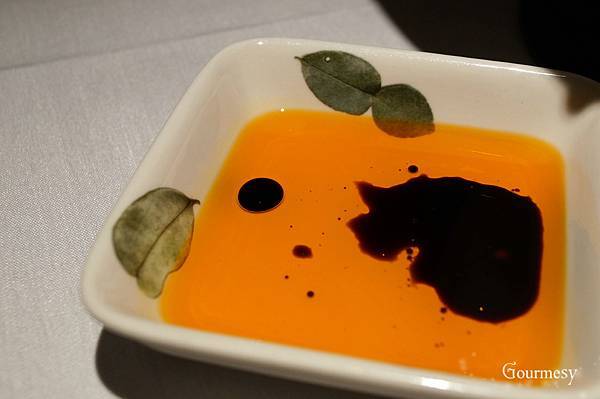 Bread and vinegar and LOBSTER OIL!
The fragrance of lobster is very rich but doesn't match well with the bread.
We think it'd be better if it's used in seafood salad dishes.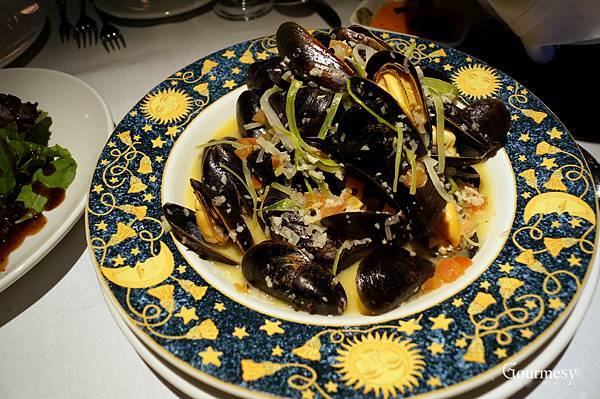 San Francisco Style Mussels 
Leek, concasse, basil, crack black pepper, in a white wine garlic sauce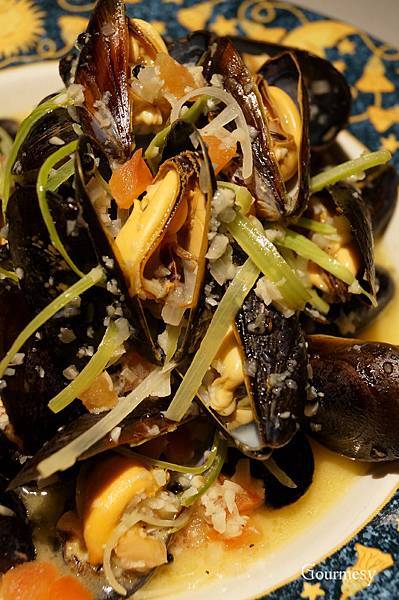 Love the taste of it. Rich in flavor but not overly salty.
The mussels are large but not super fresh.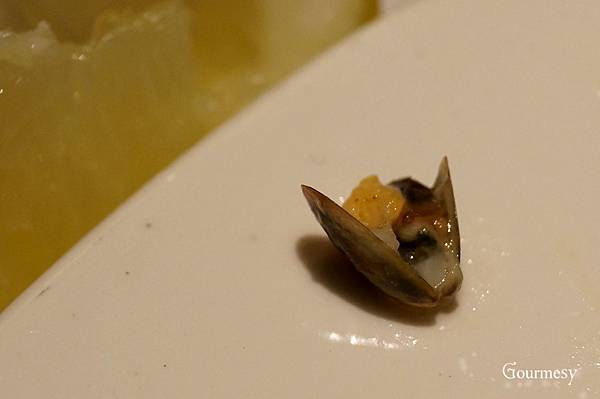 And we found a baby mussels inside a large mussels! WOW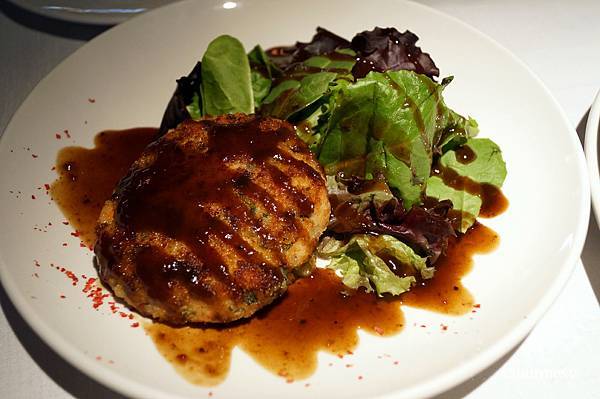 Crab & Salmon Cake Served with frisée & Asian style tamering sauce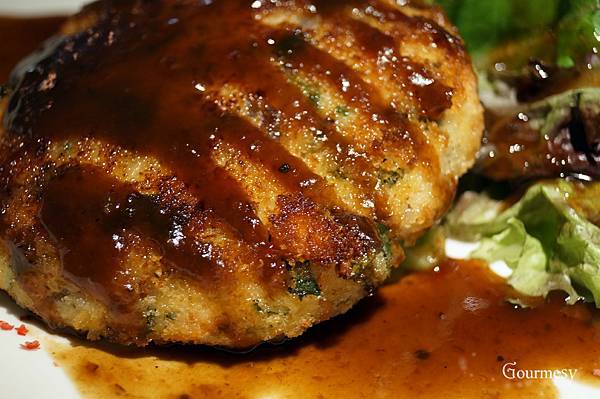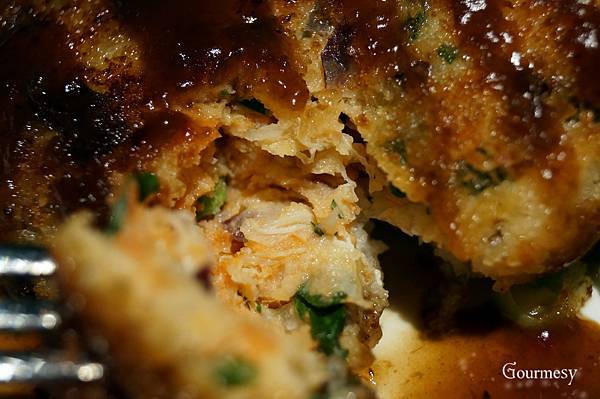 The sause doen't match very well and we all agree that it'd be better without salmon.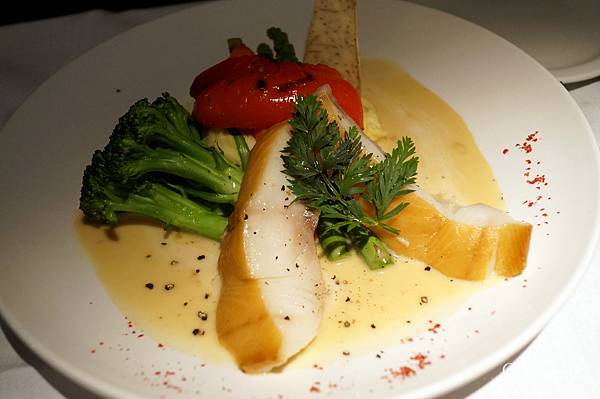 Smoked Alaskan Black Cod Served with country mash potatoes, market vegetables & lemon butter sauce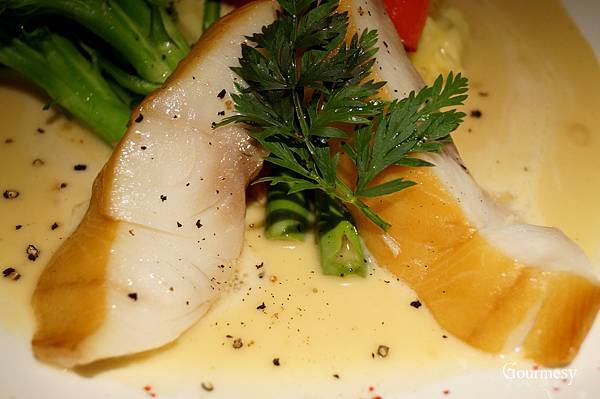 It's their signature~
Very very smooth and with a hint of smoky fragrance.
Nice!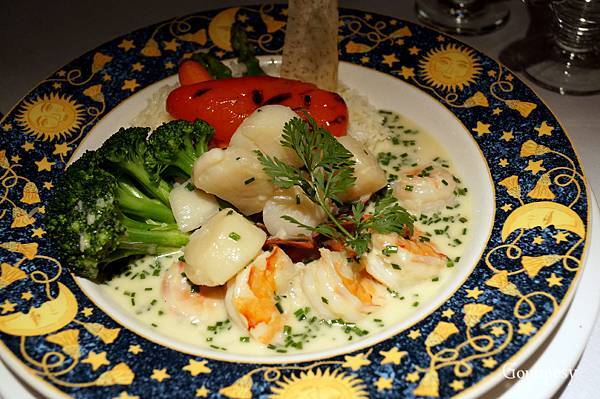 Sauteed Scallops & Prawns Served with basmati rice market vegetables, garlic, white wine & herb butter sauce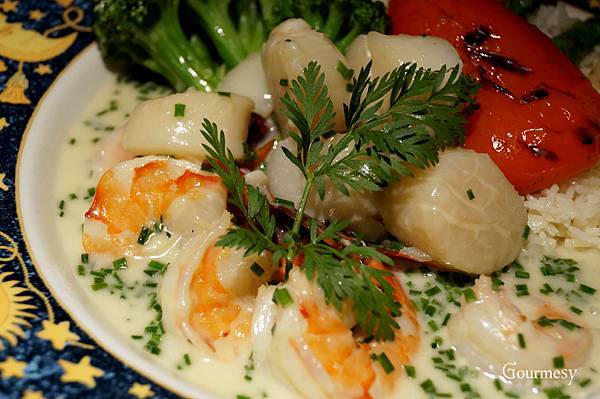 Mmmm~ the sauce is delicious!
The scallops and prawns are very fresh.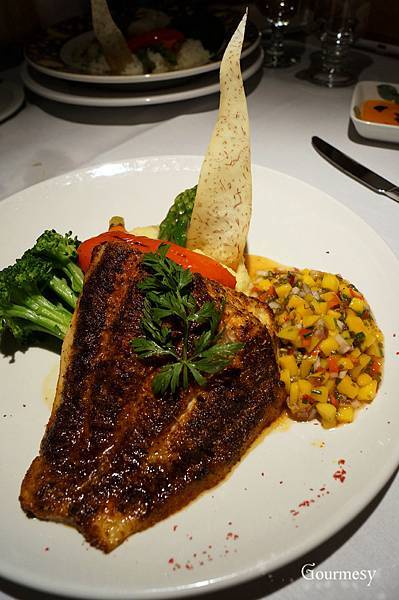 Blackened Louisiana Style Catfish 
Yukon gold mashed potatoes, market vegetables & mango salsa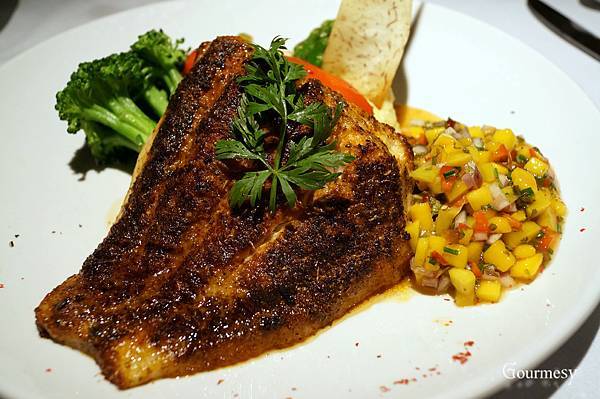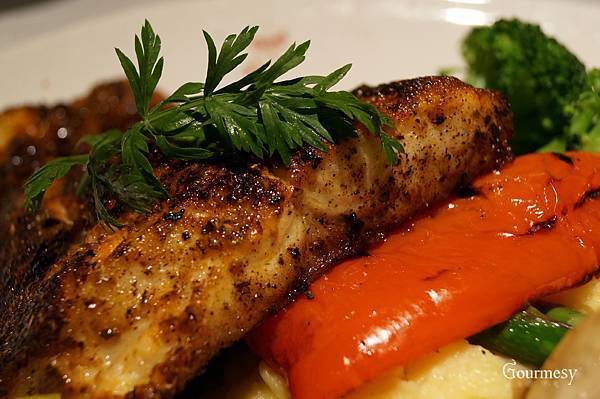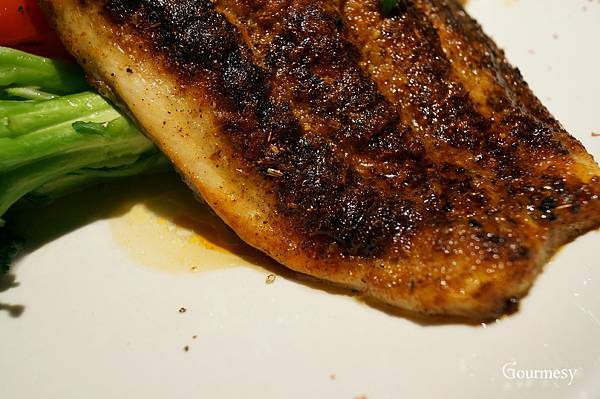 Catfish is definitely one of our favourtie fish.
Super smooth and without too many bones.
This dish is a bit spicy but very nice.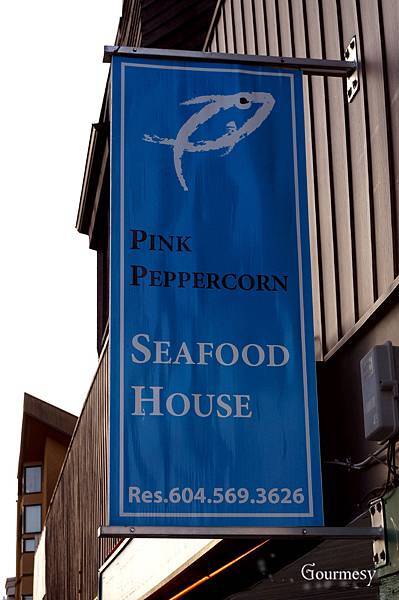 The quality and service are both good.
There are more and more seafood house in town but while others are competing with sushi, smaller (or more delicate) portions,  oysters and seafood platters, Pink Peppercorn is sticking to its traditional style, which we think is quite precious.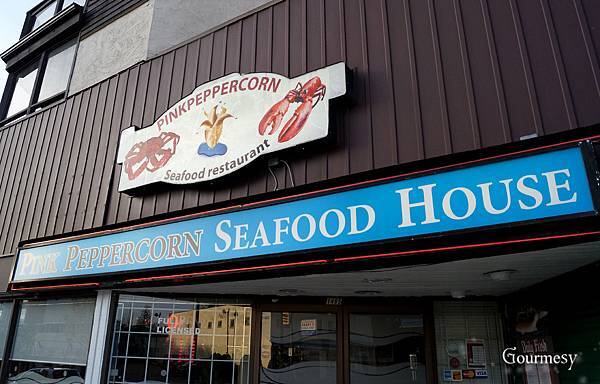 Pink Peppercorn Seafood House
(604) 569-3626
1485 Kingsway Street  Vancouver, BC
Related posts: