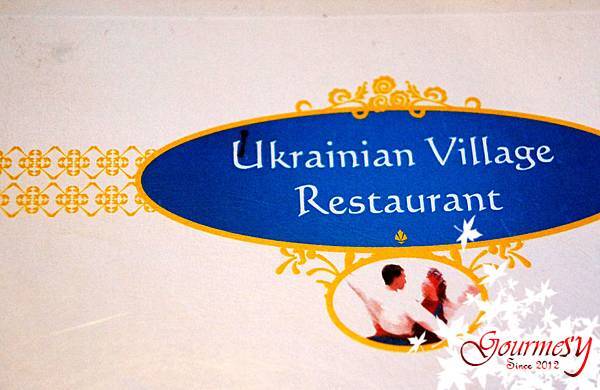 Ukrainian Village.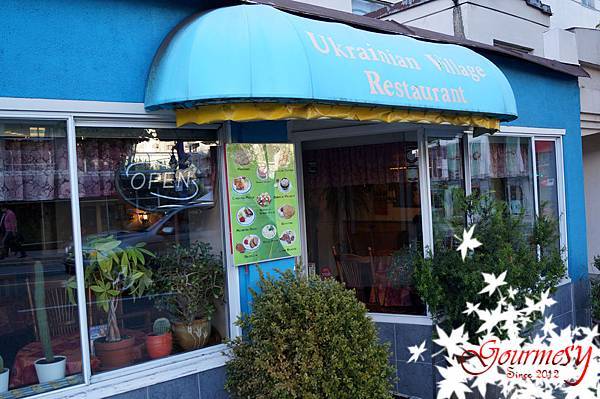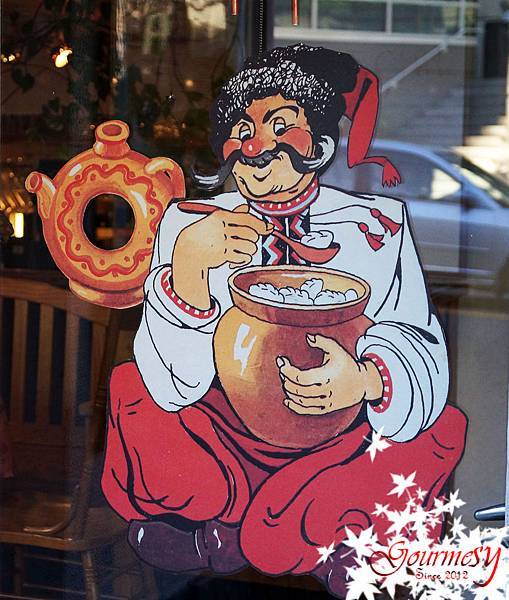 The food in the picture is called Pelmeny, which is the dumplings of Siberian, Russian.
It's like Perogies but the stuffings is pork.
Pelmeny is popular in Ukraine.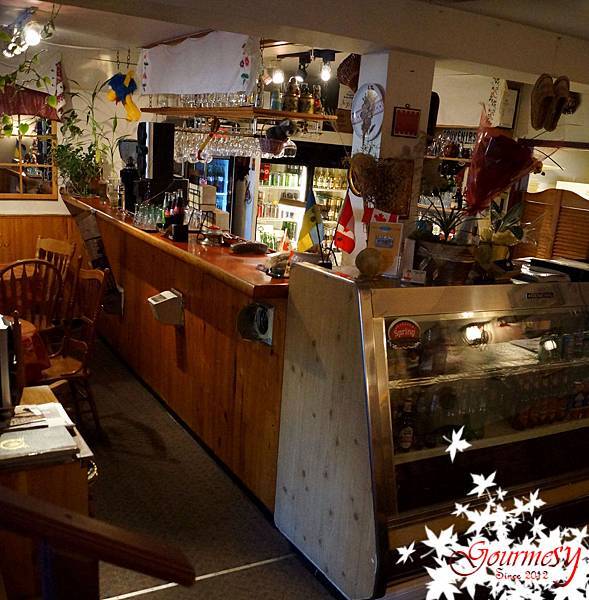 Lots of decorations.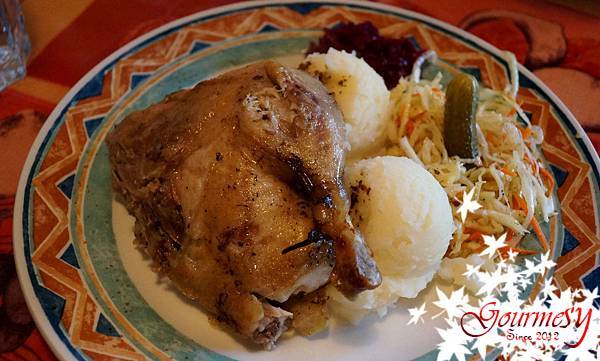 Roasted Duck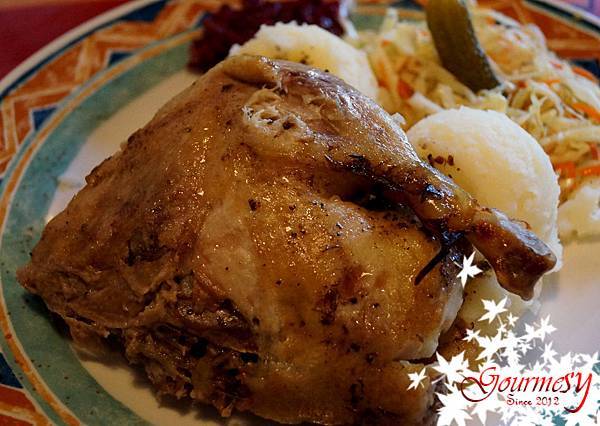 It's stuffed with apples.
Tastes nice.
Ukrainian Dinner 
If you want to try various dishes at one time, this is what should order.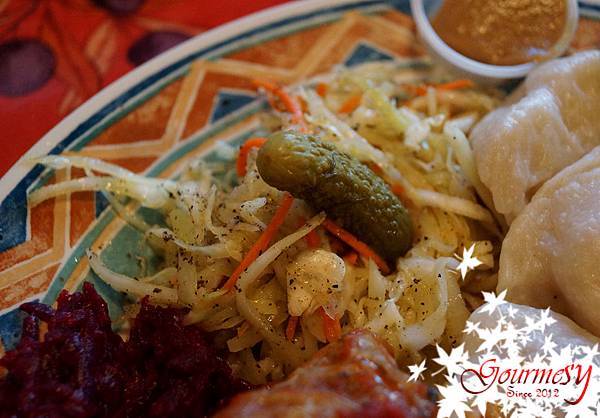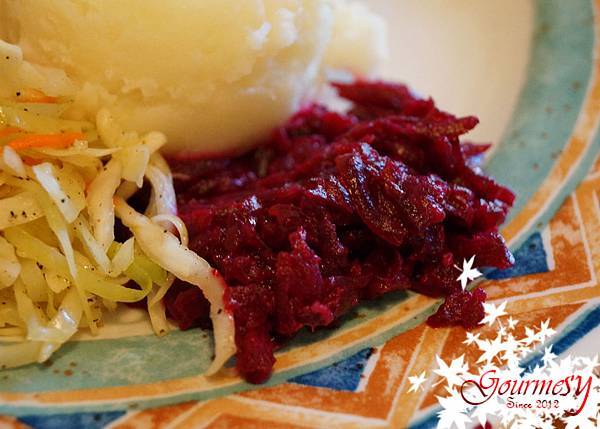 Salad.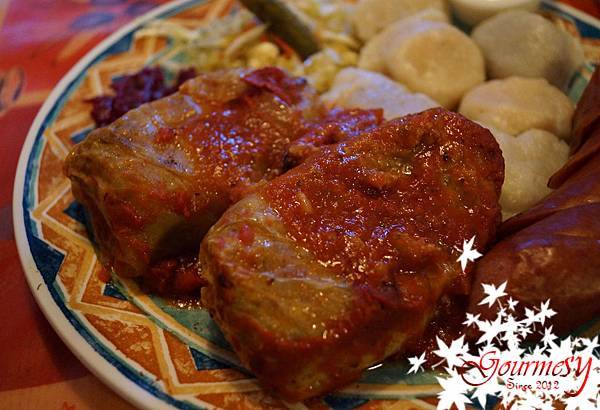 Cabbage Rolls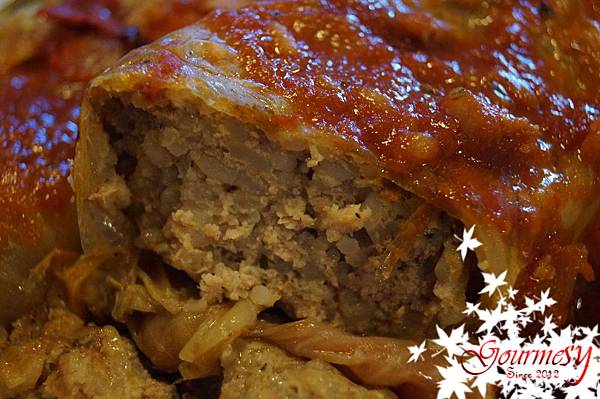 It's stuffed with pork, beef and rice and then wrapped with cabbage.
Comes good with the tomato carrot sauce.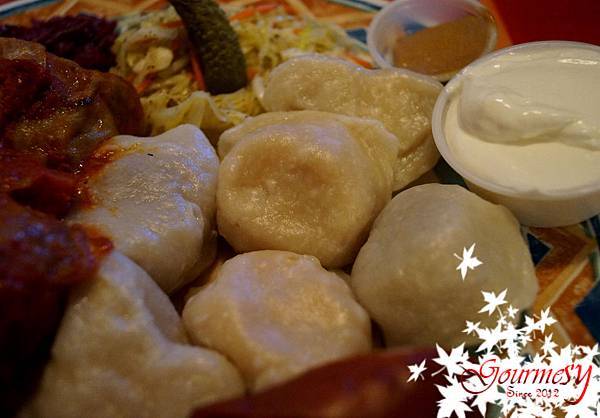 Perogies (Potato+cheddar, potato+onions, sauerkraut)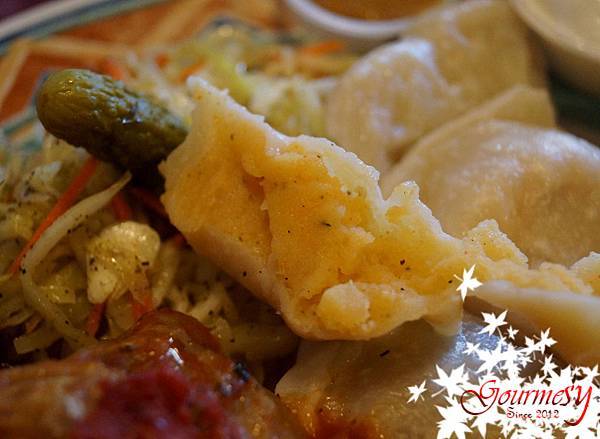 Potato+cheddar (& Potato+onions)
We think the potato+cheddar is inferior of the other two flavors.
Potato+onions looks the same.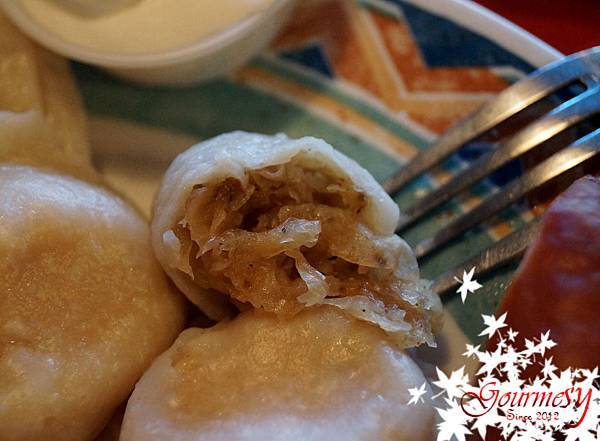 Sauerkraut
This is the best of the three.
Refreshing.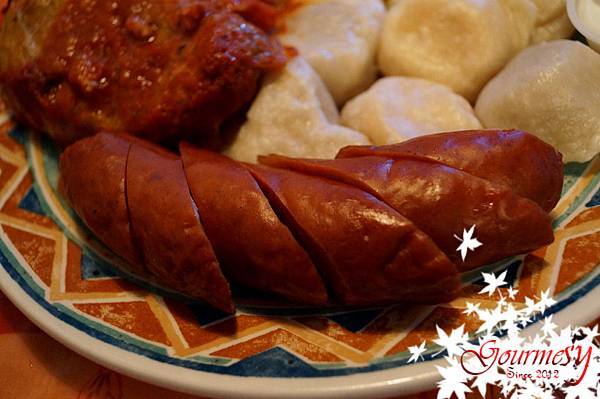 Ukrainian Sausage (with homemade mustard)
The skin is crispy and is yummy.
Be careful of the mustard.
Very Ukrainian family style.
There are also Borsh, Herring and Schnitzel in the menu.
815 Denman St , Vancouver, BC
Related posts: