2 Chefs and a Table's location is not very good…it's at the north point of China Town and the surrounding is a bit desolated.
However, this doesn't stop people going there to have a great brunch.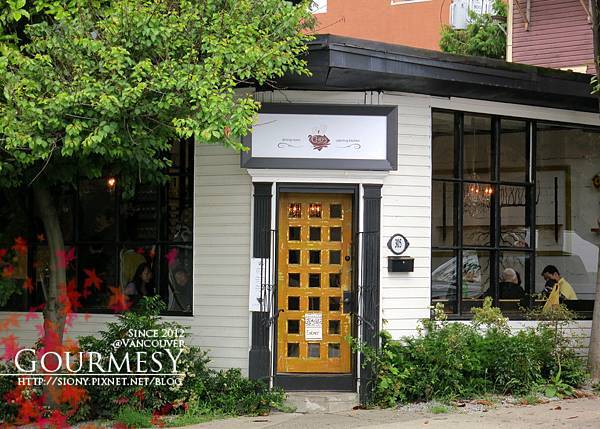 Love the glasses and the trees and grass outside.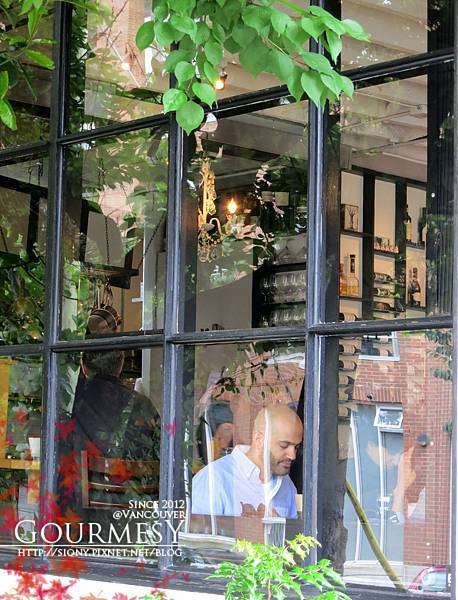 There were already a line-up. We had to wait outside so we watched people eating inside.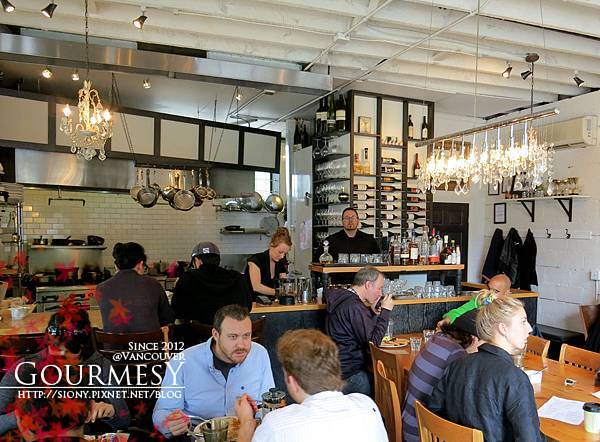 Pretty small and crowded inside. Still cosy and warm.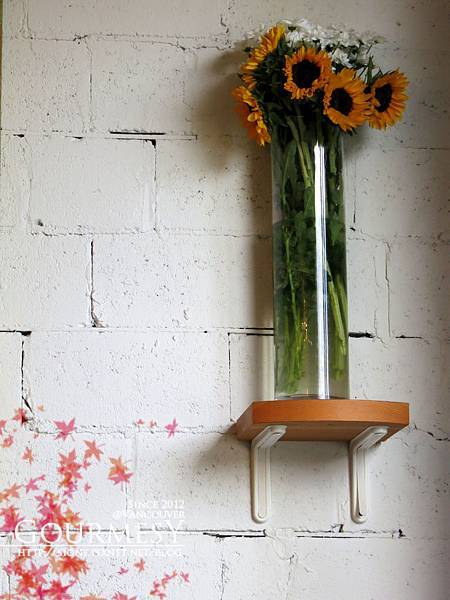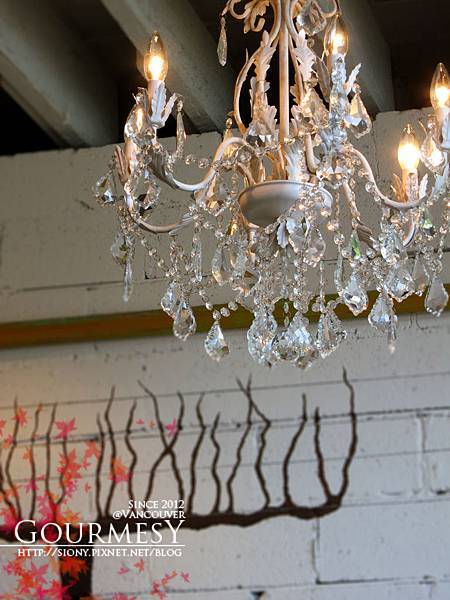 The decorations are simple but very nice.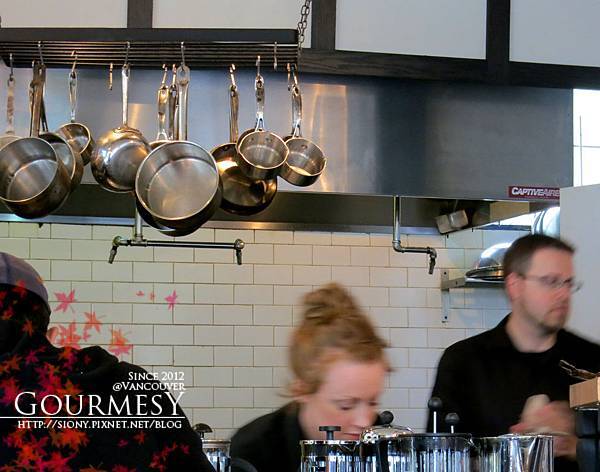 Very busy.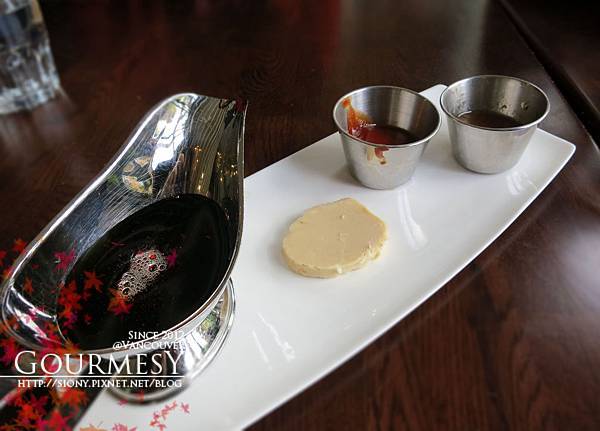 This is Maple syrup, Vanilla Butter, Ketchup and Cherry Sauce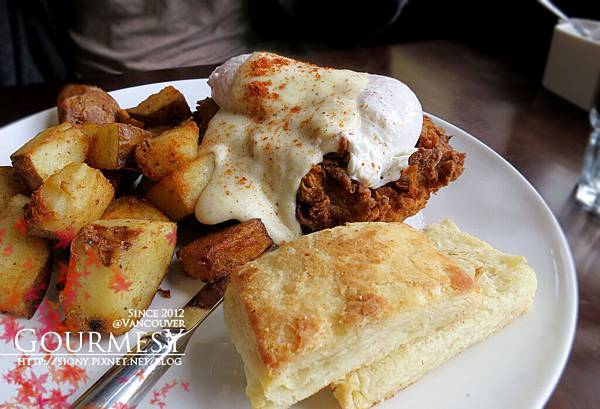 Chicken fried Steak
The chicken and the steak were deep fried together.
Eat it with egg Benedict and potatoes.
The potatoes are great. All of us couldn't stop each other, hahaa.
All of them are good but the chicken fried steak covered by the benedict was not crispy anymore.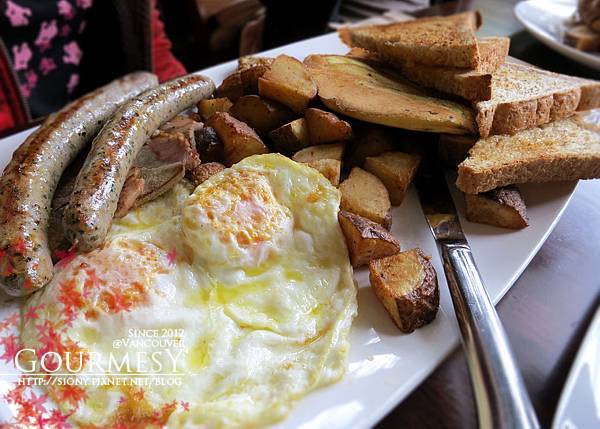 Big Lou's Breakfast
Sausages, ham, eggs, potatoes, toasts and apple pancakes.
Everything you need for a breakfast!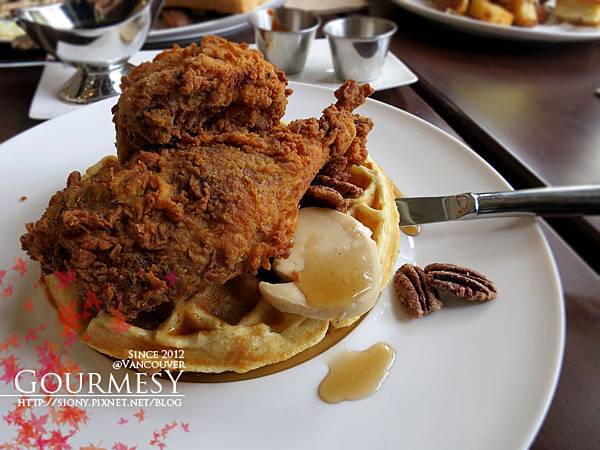 Chicken n Waffles
The famous combination!
Both were very well done. The chicken was crunchy and juicy and the waffles were freshly baked.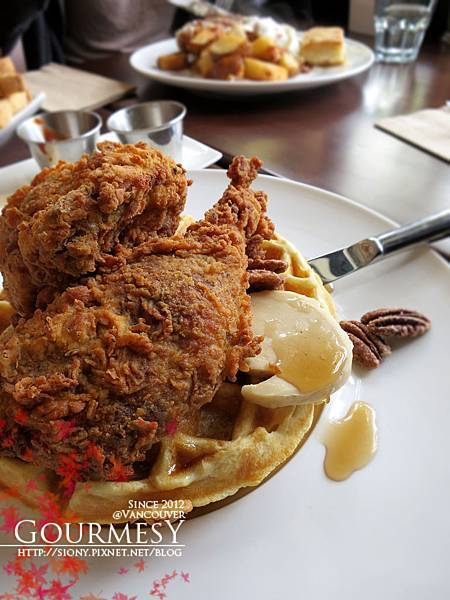 The pecans were good too.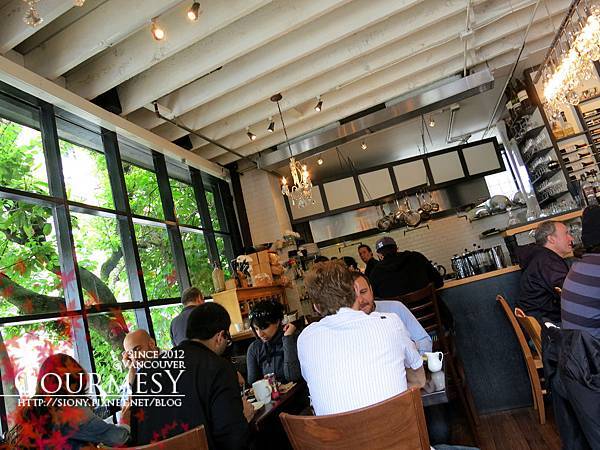 We really love the views from the large windows. Very green and very peaceful:)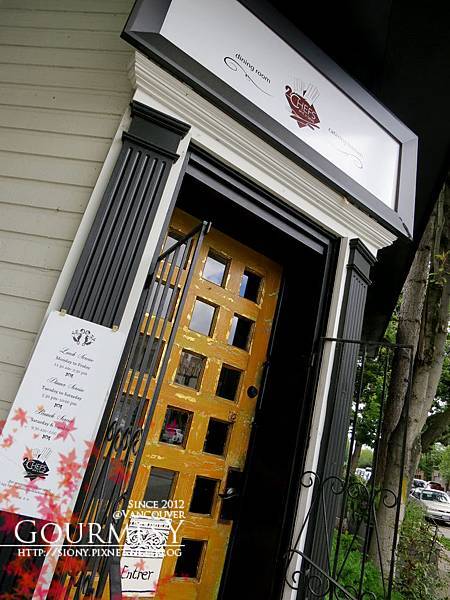 305 Alexander St, Vancouver, BC
Related posts: