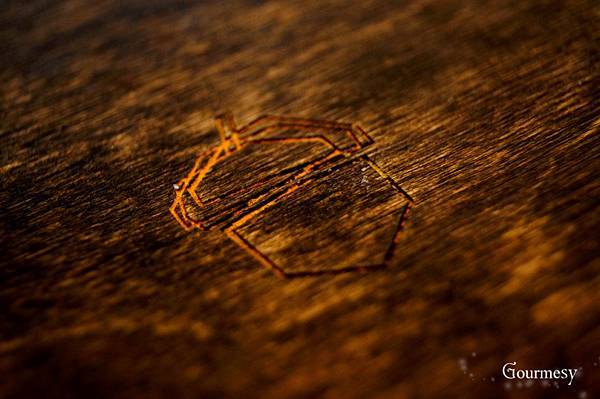 You must have heard of acorn. It's the favourite food of chipmunks.
But did you know what The Acorn is? It's a super new star in Vancouver!
It's the top three must try restaurants in Vancouver last year and signature for vegetarian.
Are you excited?
Locates on Main Street of Vancouver east.
More and more nice and unique restaurants are growing there. 🙂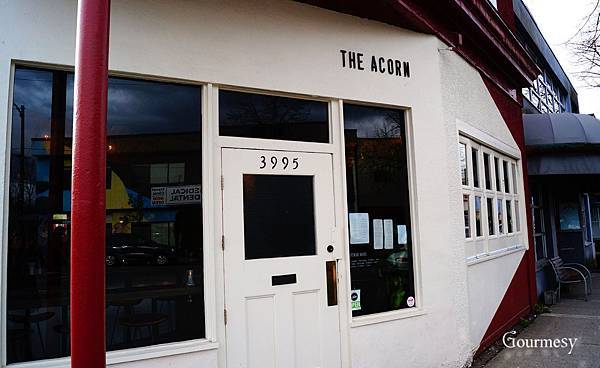 It might be easy to be overlooked but don't worry, there is usually a line of people waiting outside;)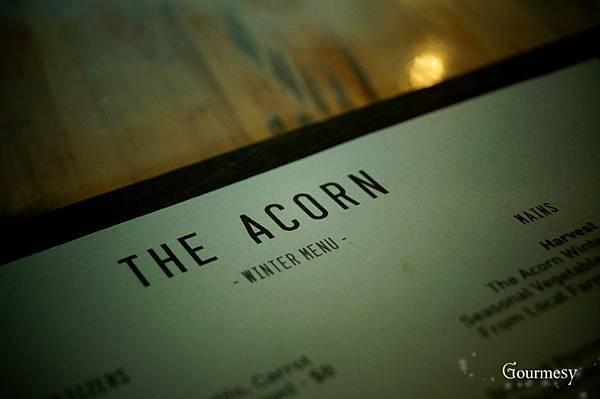 Their menu changes from time to time, which is good.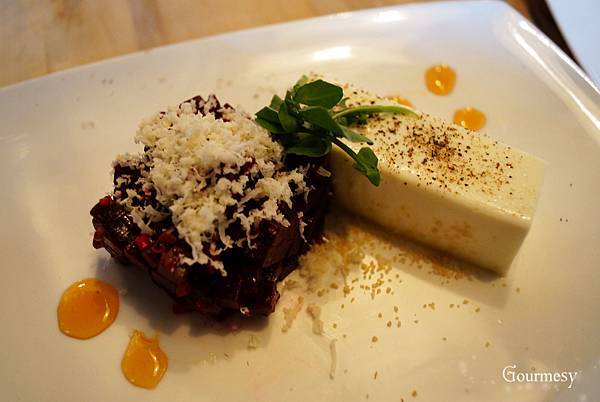 Beet
Beet Tartare, Goat Cheese Panna Cotta, Horseradish, Watercress, Honey Gastrique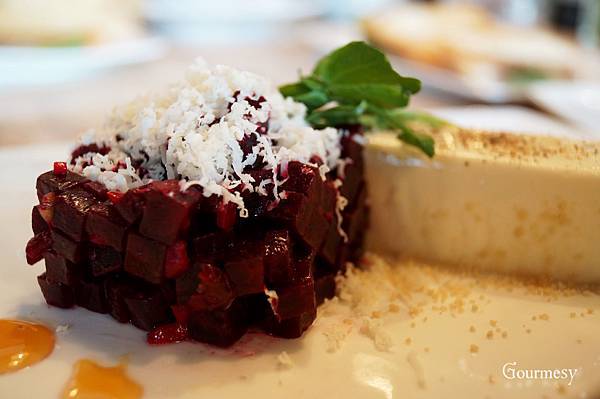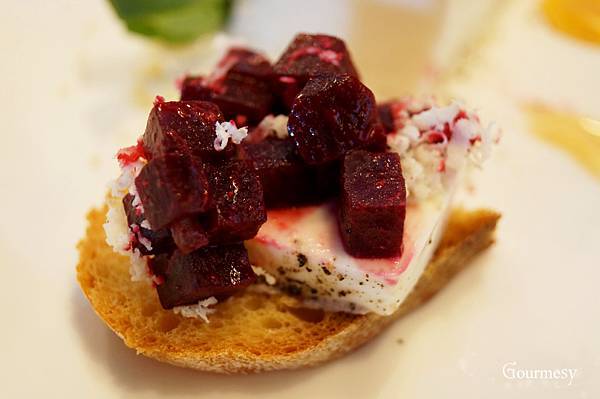 The display is nice.
But what surprised me the most is taste of it!
I have never expected beets and goat cheese could be that match!!
I just don't know how to describe it in words. Just wonderful.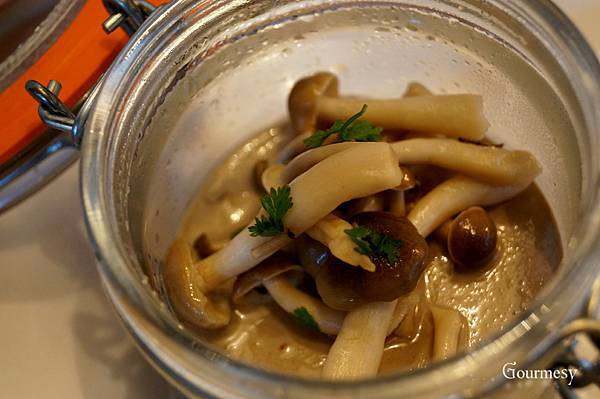 Walnut 
Walnut & Portobello Pate, Pickled Shimeji Mushrooms, Gin, Juniper Croustinis
It's another surprise of the day:D
The pate is super smooth and delicate. Must try!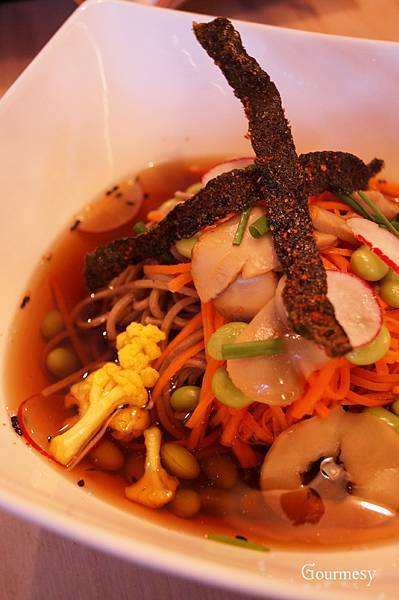 Porcini
Braised Porcini Mushrooms, Daikon, Edamame, Buckwheat Noodles, Sesame, Kombu Dashi, Nori Chip
We love all of the ingredients but…we couldn't finish it…
It's very very very very….bland.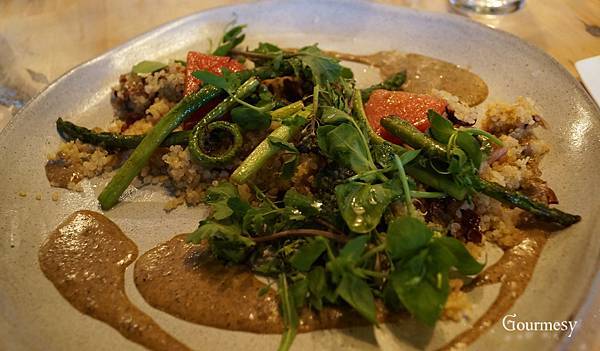 Harvest
The Acorn Winter Harvest – Seasonal Vegetables, Herbs & Goodies From local Farms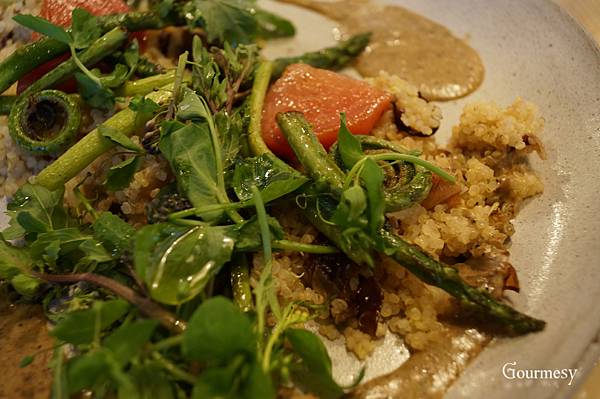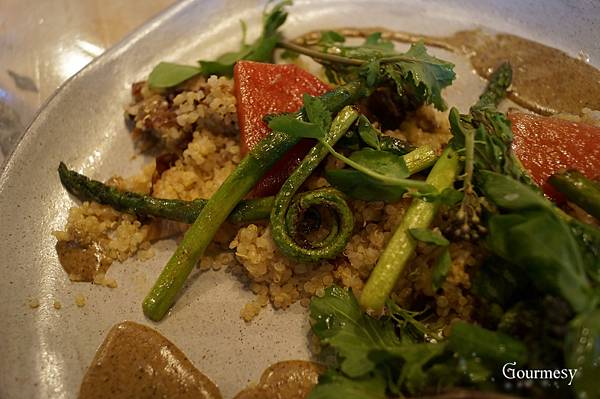 This dish is seasonal. The ingredients will be different from time to time.
Asparagus, beets, broccoli, fiddlehead and quinoa. Everything is fresh and healthy.
We love it.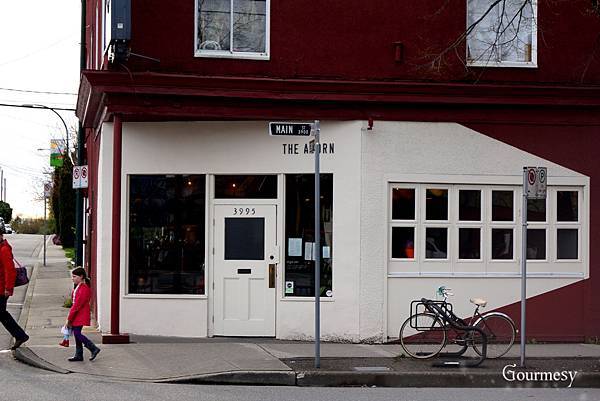 The Acorn brought us three lovely surprises and a little disappointment.
Everything there is fresh and we were excited while waiting the next dish to come.
We must say that we love it and would like to visit again.
The Acorn
(604) 566-9001
Related posts: