Tenhachi is one of my favourite restaurant. It is at the back of an inn called Shaughnessy Village and pretty easy to miss out.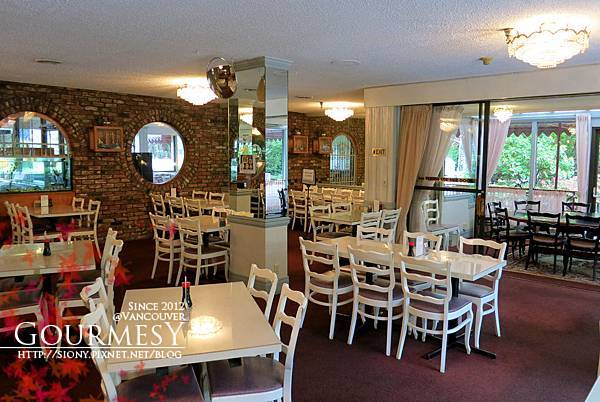 Very cosy inside and since it's at the back of the inn, there is a little garden outside the restaurant.
Lovely.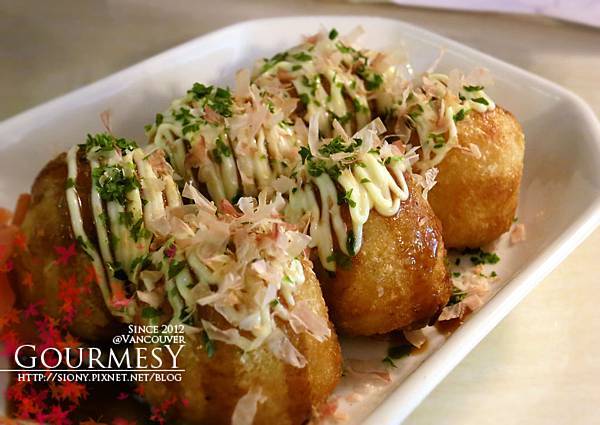 Takoyaki
The outside is pretty crispy but the taste isn't very outstanding.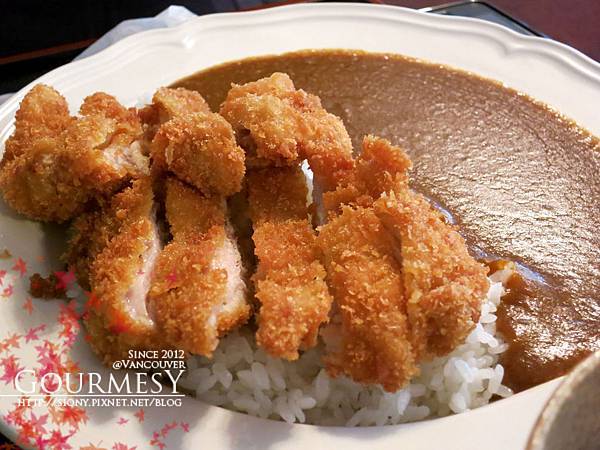 Chicken Curry Rice
I love their curry chicken>3<
the chicken is crunchy and juicy! I like the curry not tasting too sweet but it's just curry, nothing more.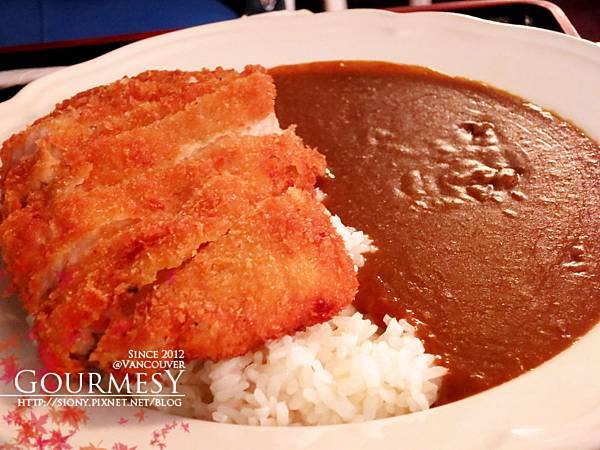 Katsu Curry
Nooooo!!!! I can't believe the pork cutlet was this bad!!!
Dry and hard!!!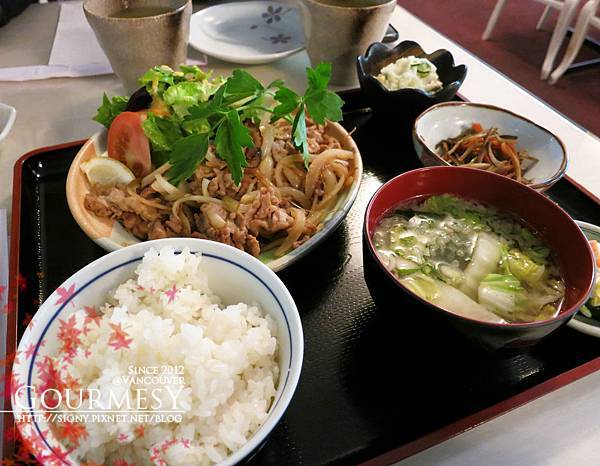 As usual, Y ordered Shoga Yaki (Ginger Pork).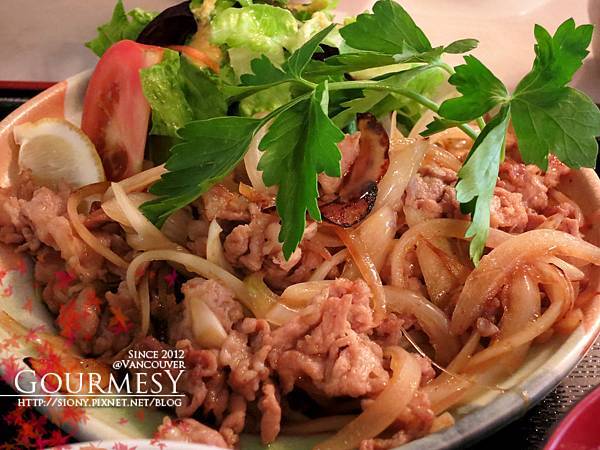 The pork was very thin and rich in flavor. Very nice to have it with rice.
Y's favorite 😀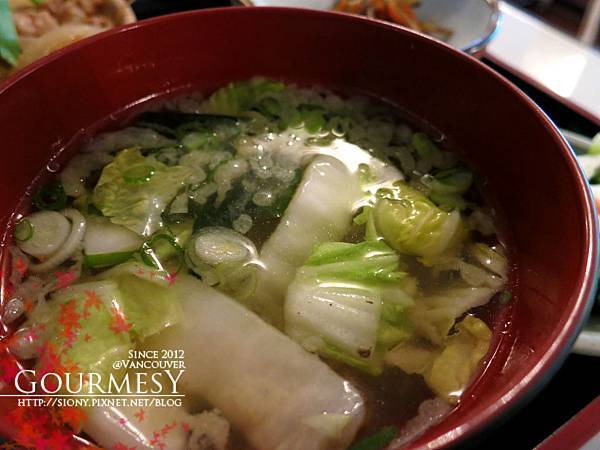 Tenhachi's Miso Soup is quite different from what we usually have in other Japanese restaurant.
There are lots of stuff in their miso soup. Chinese cabbages, sprouts, green onions, tofu and some tempura chips.
Love it.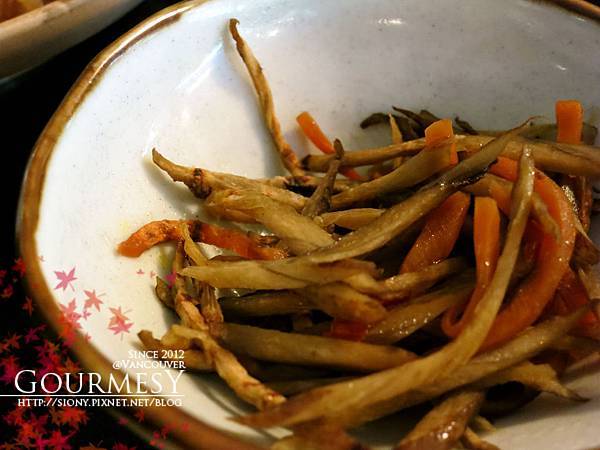 Their side dishes are also super healthy.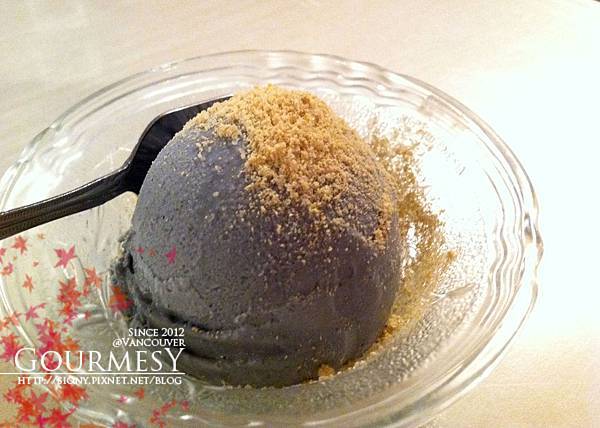 Sesame Ice-cream
Tenhachi's desserts are better than we expected.
The sesame ice-cream is smooth and I really love the taste of sesame, very distinctive.
With some sesame powder on it~~Mmmm~~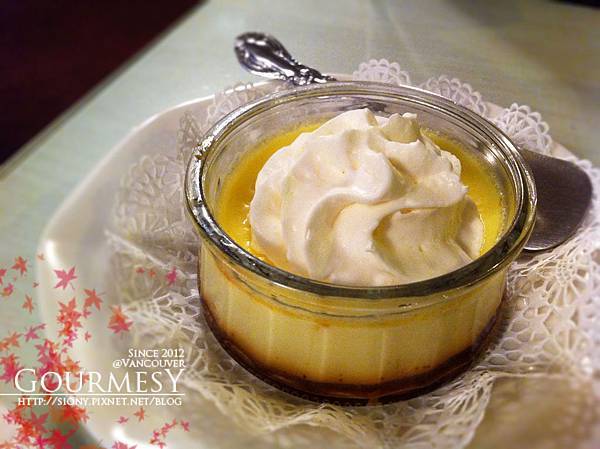 Caramel Egg Pudding
THIS IS MY FAVORITE!!!!
The best egg pudding I have ever had in Vancouver!!!
Sadly, it's not available unless it's on the special:|
Tenhachi is a Japanese family style restaurant.
I really love the ambience and their healthy and yummy dishes.
Recommended!
Please recommend our blog to your friend if you think it's helpful! 🙂 Thank you!
1125 W 12th Ave Vancouver, BC
Related posts: