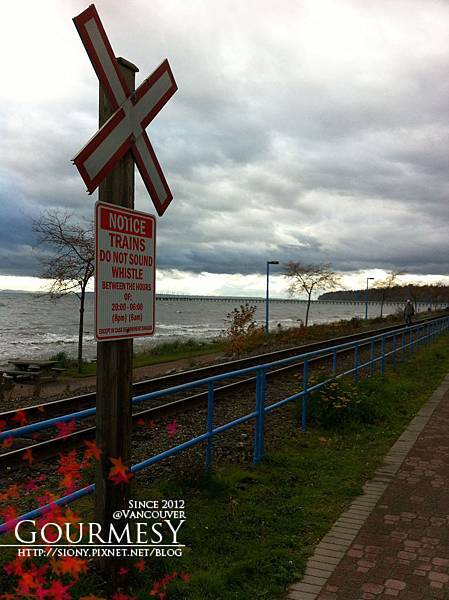 Taka~we have been longing for you for so so long><
It's much smaller than we thought, only three tables and after it opened for only 30 mins…it's full already.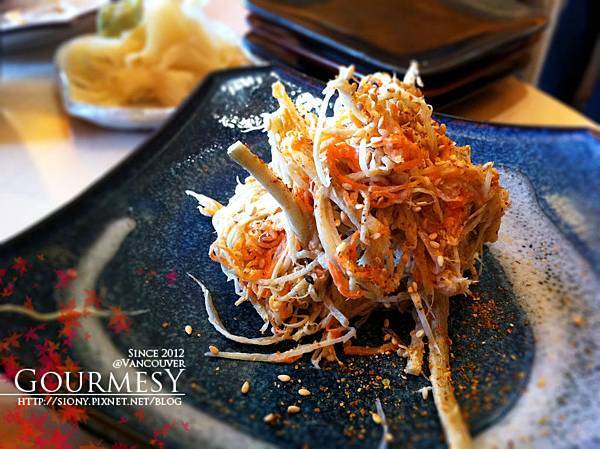 Gobo Salad (Burdock and carrots salad)
Very healthy. Smells good too.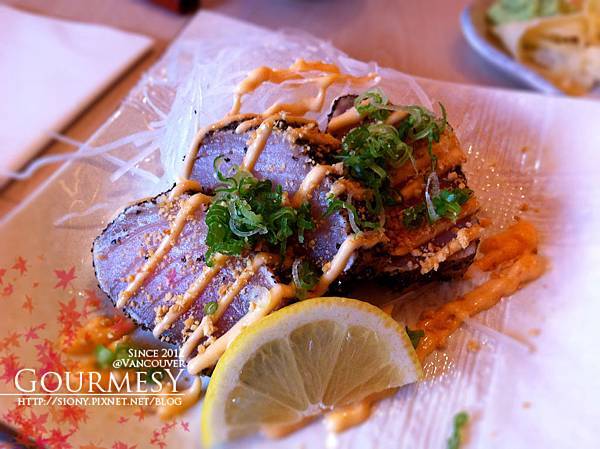 Peppered Tuna Tataki
Very nice!! One of the best tuna tataki we have tried. (Another we can think of now is Tokyo Thyme's Sesame Crusted Tuna Steak)
The pepper smells really good.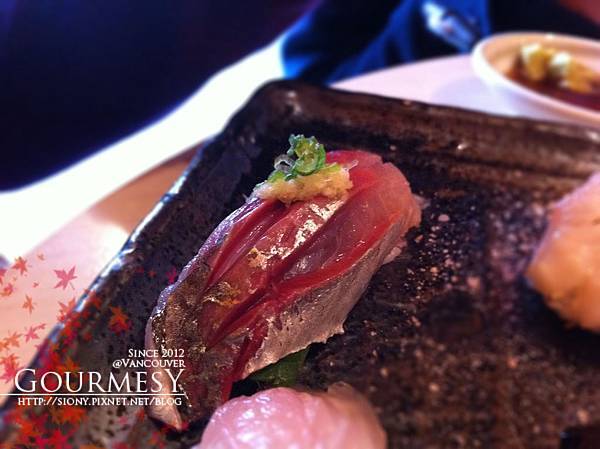 Aji (Japanese Horse Mackerel) 
Fresh…Still trying to get used to this kind of fish.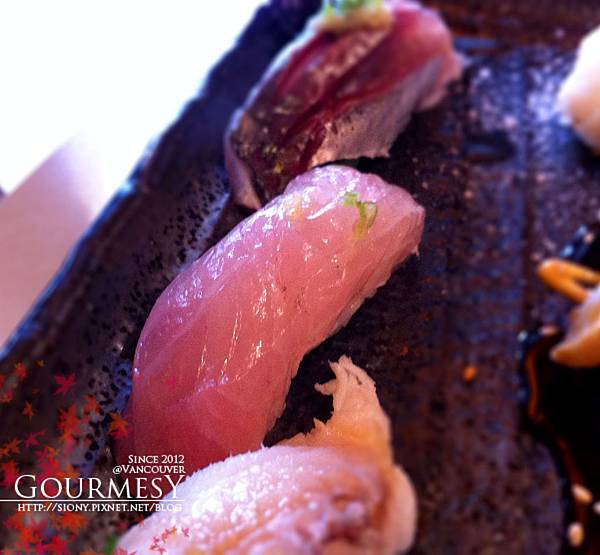 Kanpachi (Greater Amberjack)
The color is very beautiful. The texture is very similar to Hachi.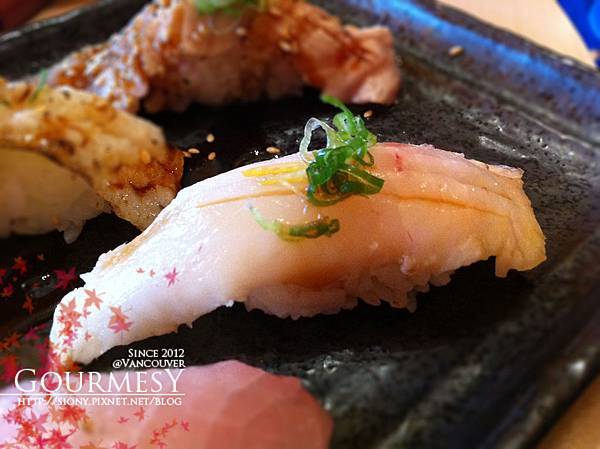 Ika (Squid)
I prefer it without any seasonings…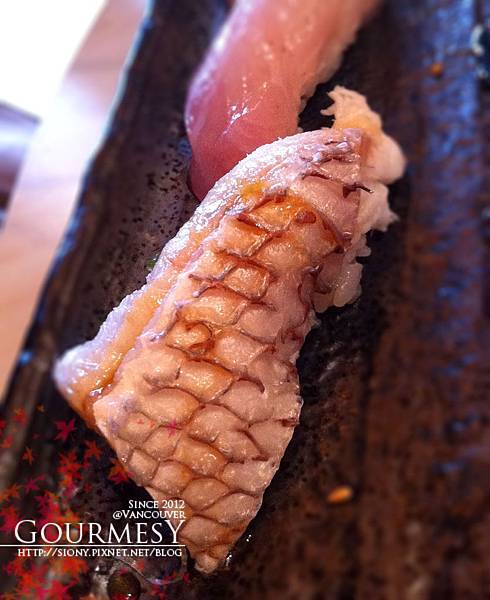 Madai (Red Sea Bream) 
The doneness is just perfect!! The texture and the taste are absolutely amazing!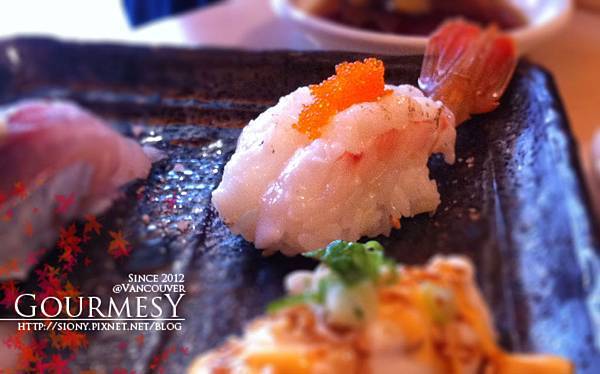 Amaebi
Half cooked as well. But prefer to have it raw…
Super White
The name completely arouses our curiosity.
It's the first time we tried it and it becomes Y's and my sister's favourite. (Y said it's his "dream sushi" hahaa)
A bit too fatty to me.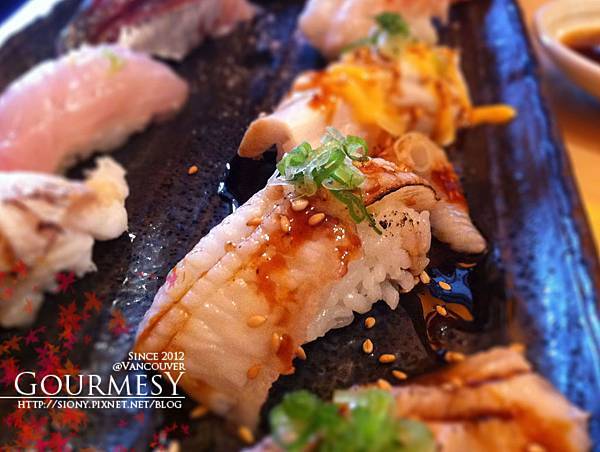 Engawa (Fluke Fin)
Our favourite parts>3<
The texture is super superb!!
Smells very good:P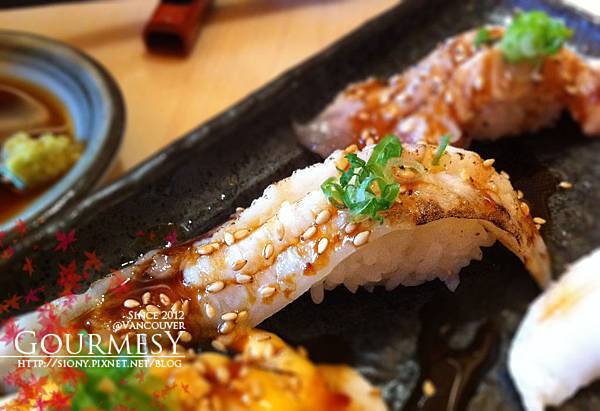 I love it soooo much that I couldn't help re-ordering it. So big!! Love it more~~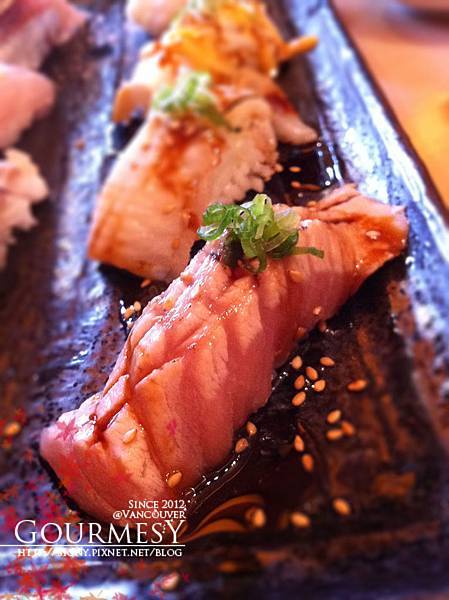 Toro
Aburi. Melting~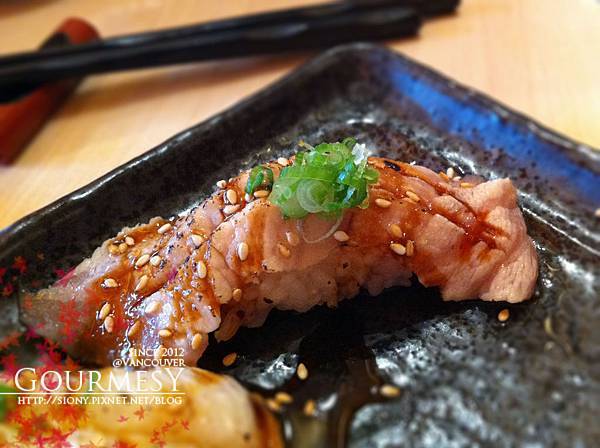 Add order.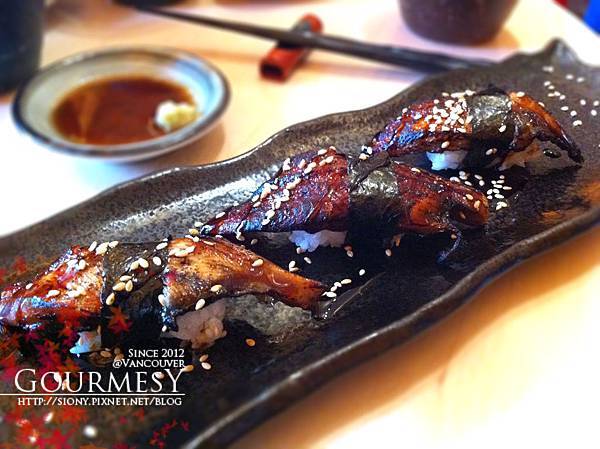 Unagi
So-so…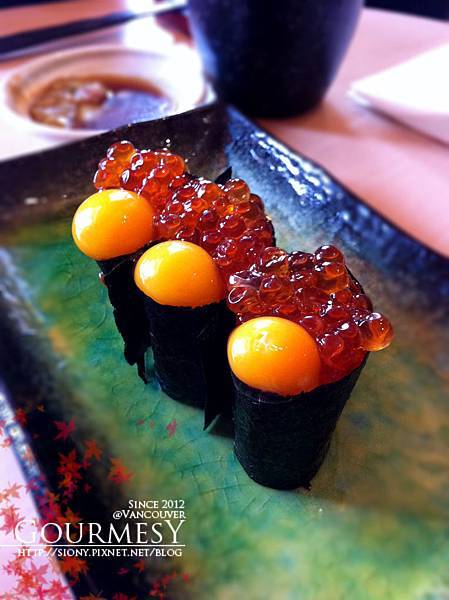 Ikura with Quail Egg
Both are my favourite but…I don't like this combination:(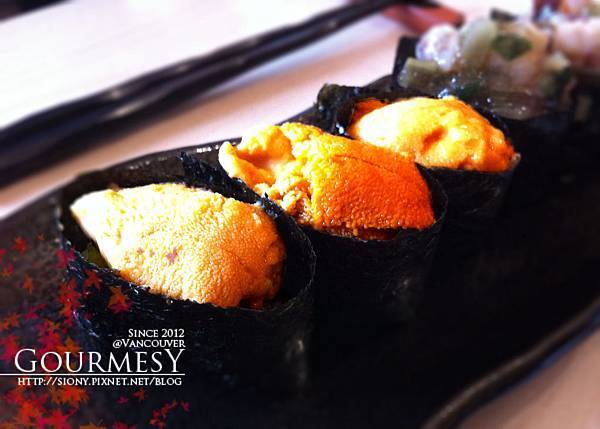 Uni
Not very fresh.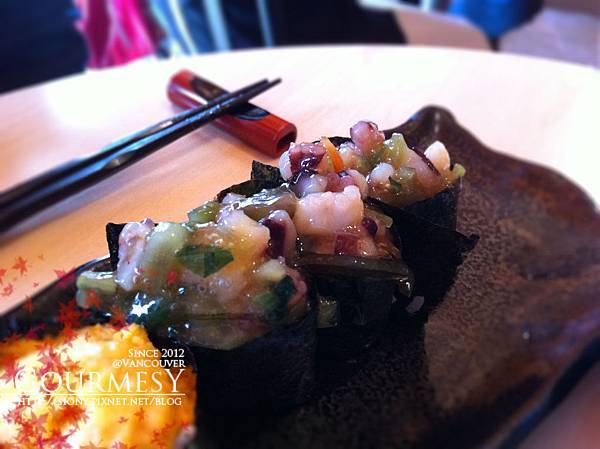 Taka with Wasabi
Very wasabi. Like it.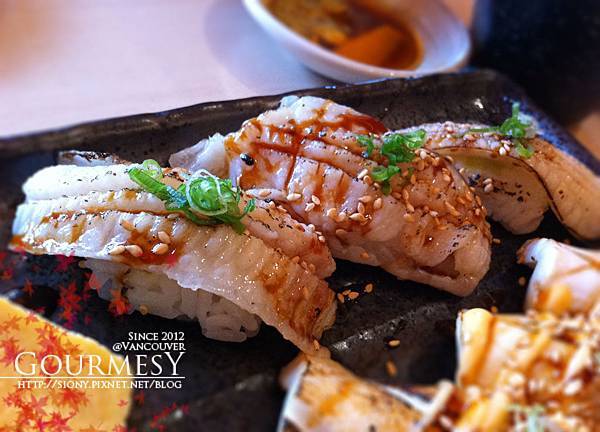 Engawa 
Again:D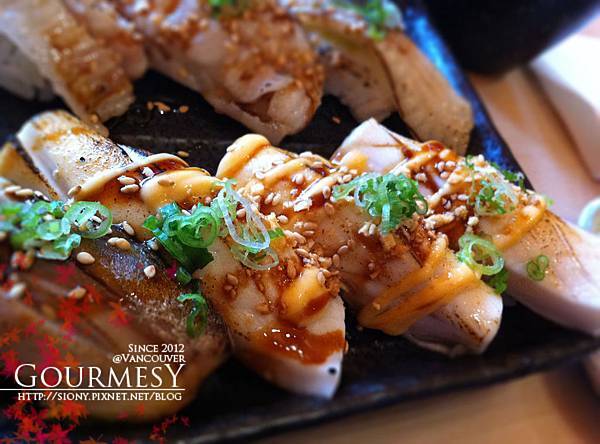 Super White
Again.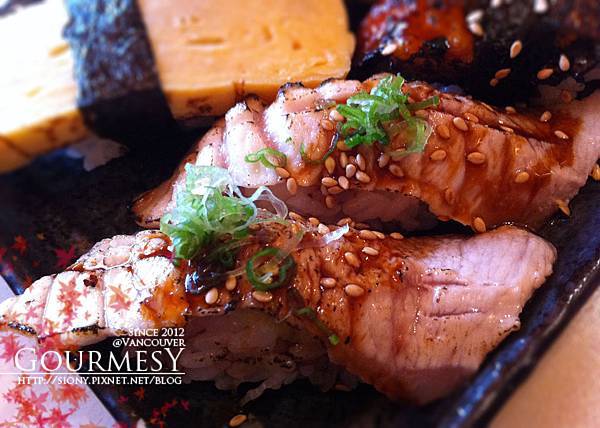 Toro
Again.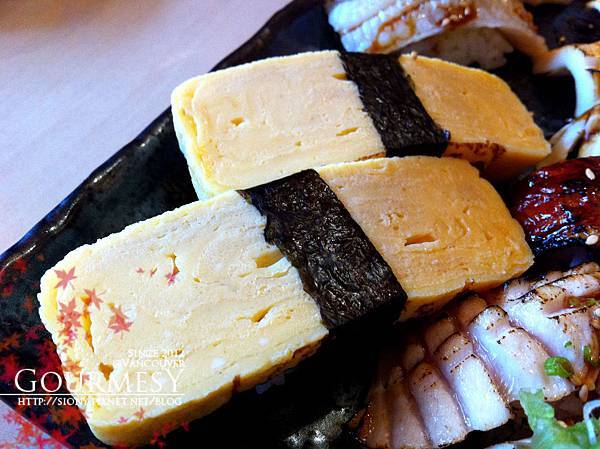 Tamago
Nice and big.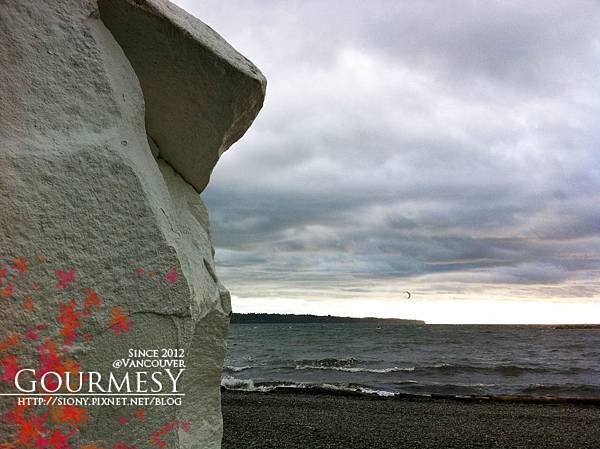 The White Rock of White Rock…covered with lots of paints and bird poops.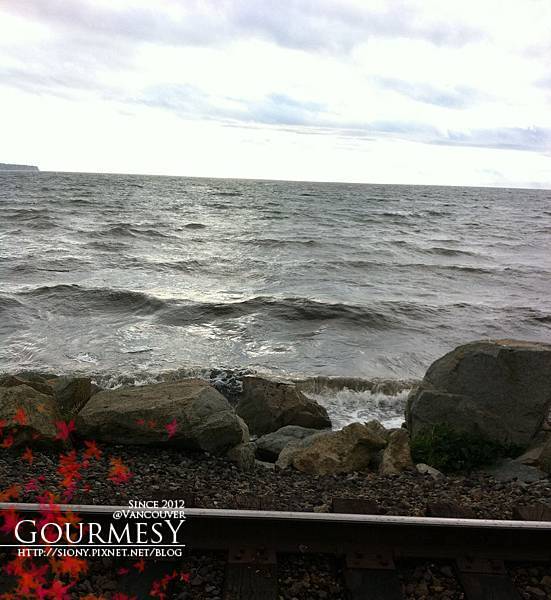 Very windy…Y said all he was thinking about is Tsunami=.=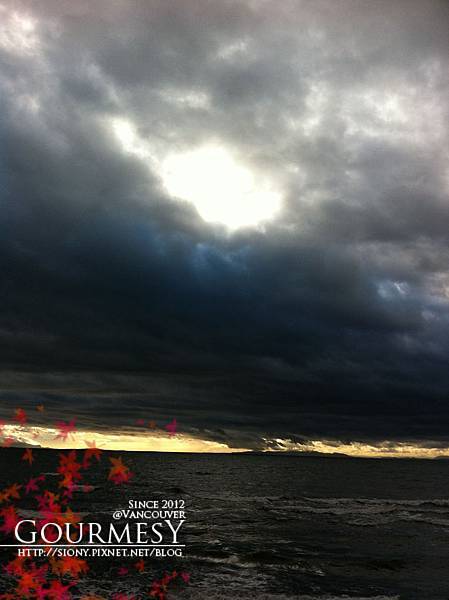 Wowwwww!!! Nice shot, Y!!!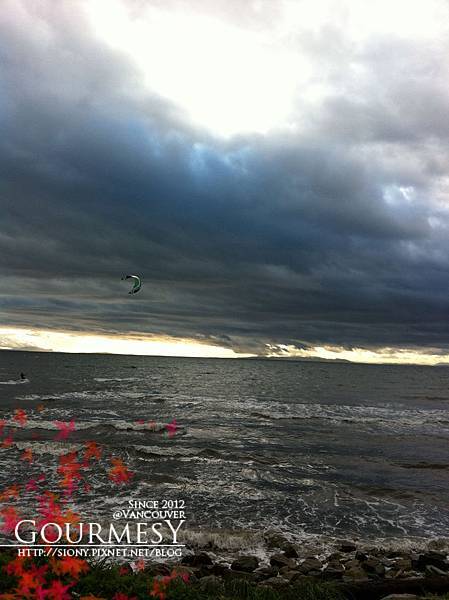 Windy windy.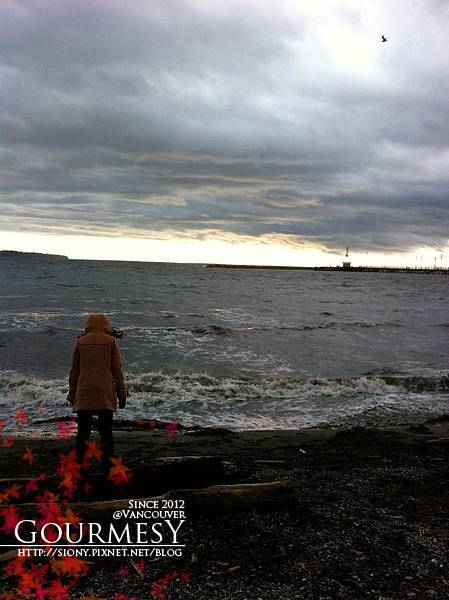 That's my back…I looked like an idiot…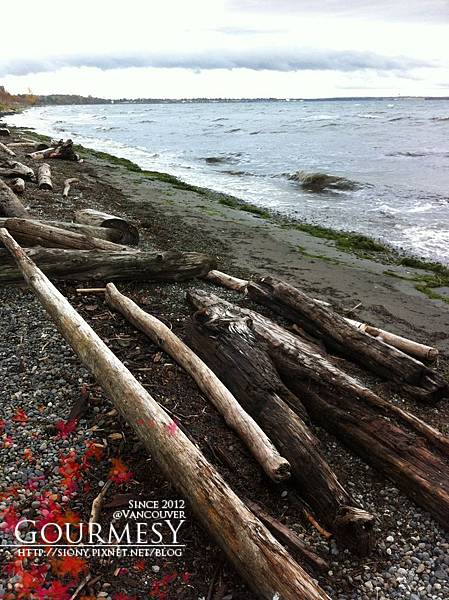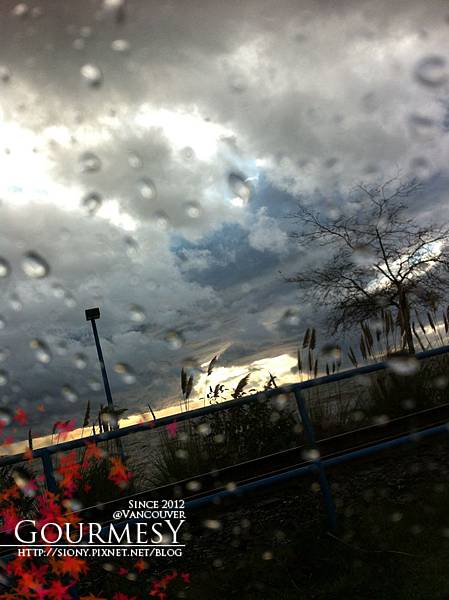 It hailed???!!
My sister was very excited to see but…O my car, I weepped for you.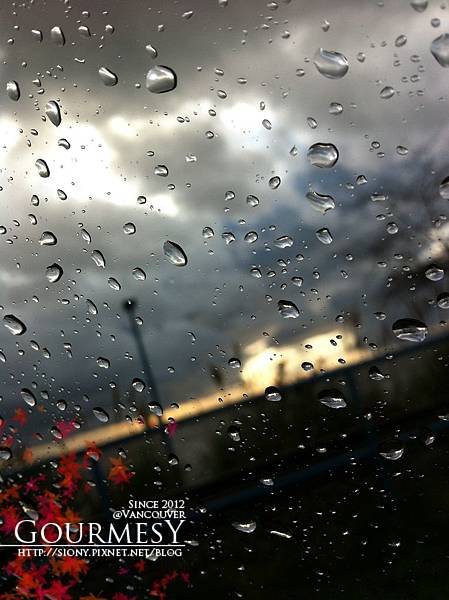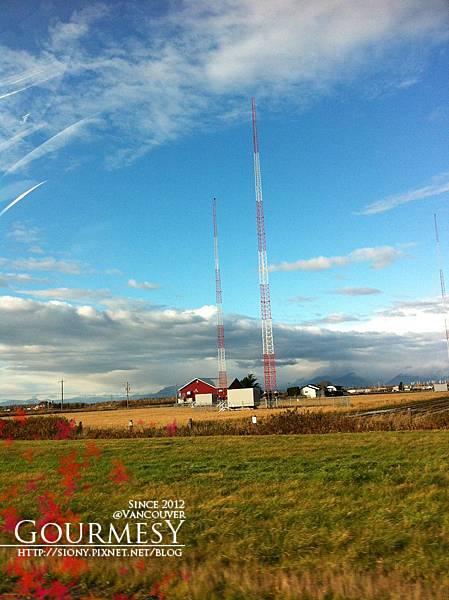 When we were getting back, we finally saw the blue sky smiling to us.
But my car was so light that we could feel it's about to be blown away><
To conclude, the trip was fun:D.
Most of Taka's sushi are seasoned and aburi. They also serve many kinds of fish too!
Can definitely bring you a whole new experience.
15214 Pacific Ave, White Rock, BC
Related posts: