Sushi Bella is pretty popular in North Vancouver.
We have been the Sushi Bella at Kitslano and now, it's opening in Vancouver downtown too!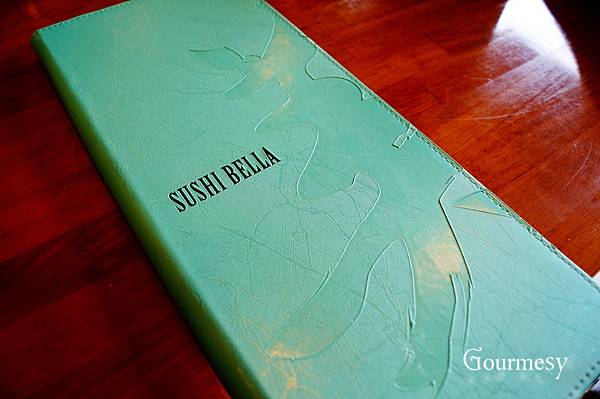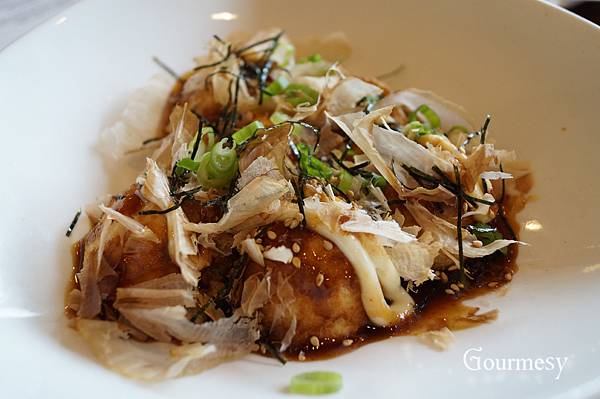 Takoyaki
Cooked octopus ball with fruit sauce, mayo, bonito, green onion
It's just ordinary takoyaki. Nothing special.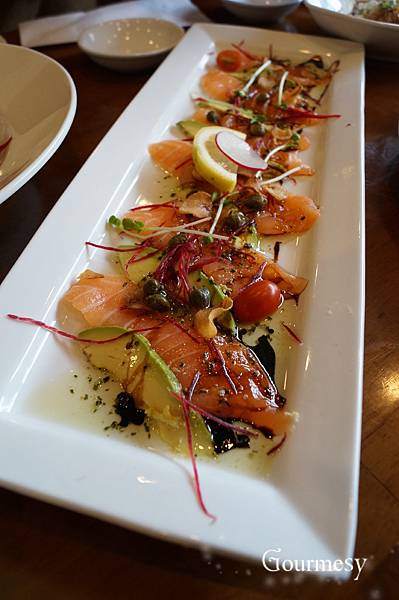 Salmon Carpaccio
Served with basil pesto & balsamic reduction with crispy garlic chips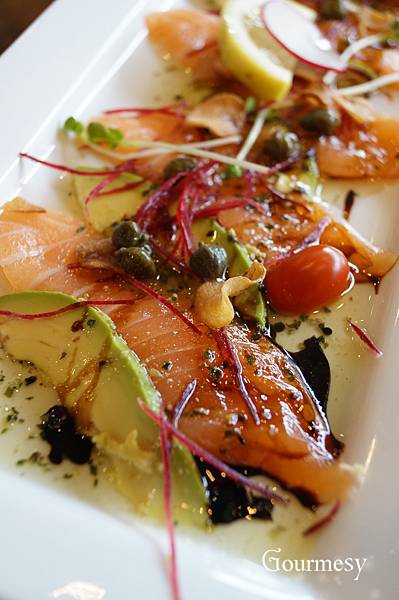 I always love their seasonings but this is not bad but also not impressive enough.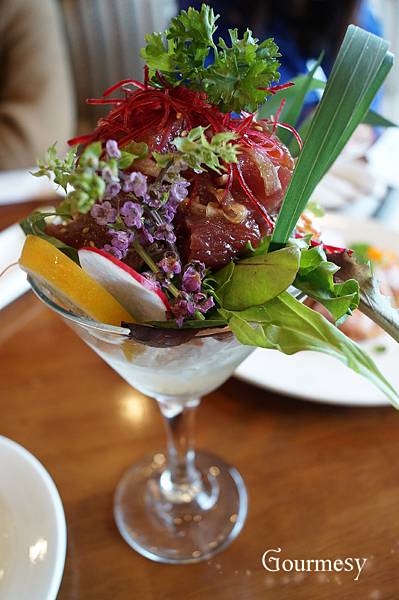 Hawaiian Poke
Fresh red tuna sashimi with soy and sesame dressing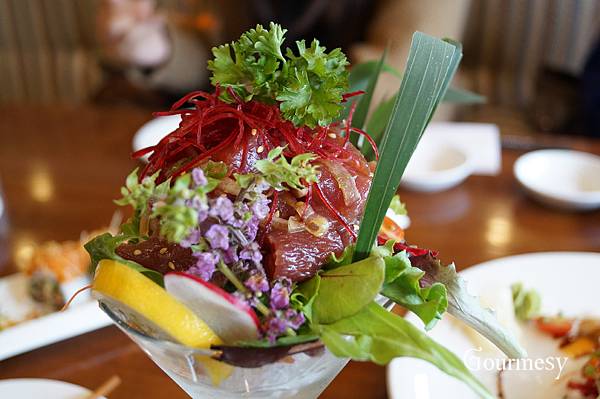 The display is lovely!
The sesame oil smells nice but is too strong…it covers the freshness of the red tuna.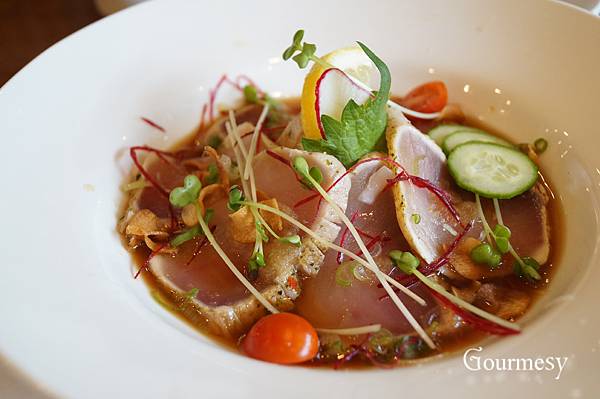 Tuna Tataki
Traditional styled seared tuna with our classic ponzu topping
Not bad.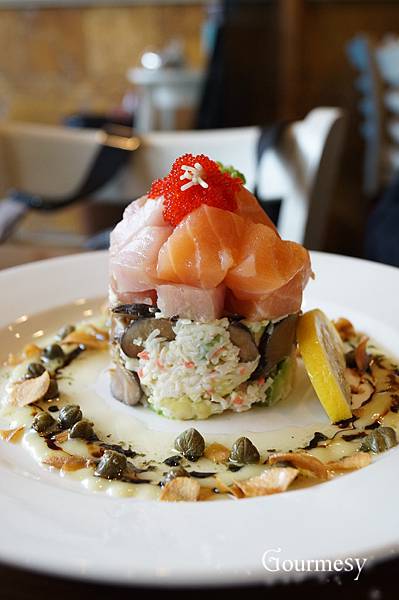 Bella Tower
Fresh salmon & tuna tartar, avocado, crab mix, wasabi mayo & pesto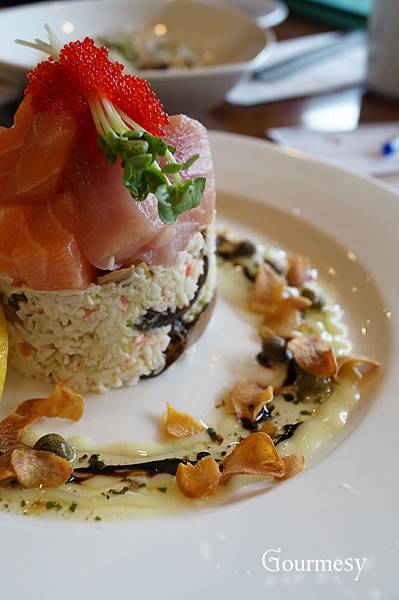 Very very tasty!!!
It's a must order at Sushi Bella, believe me.
It looks wonderful and is very delicious.
The seasonings are perfect. We all love the crab meat part.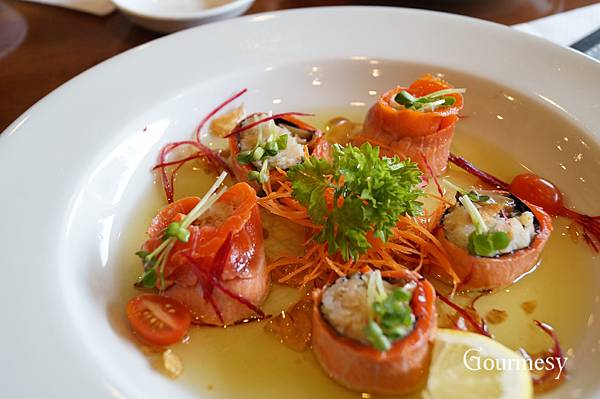 Garlic Sockeye
Rock crab meat & shitake wrapped in fresh sockeye salmon in hot garlic olive oil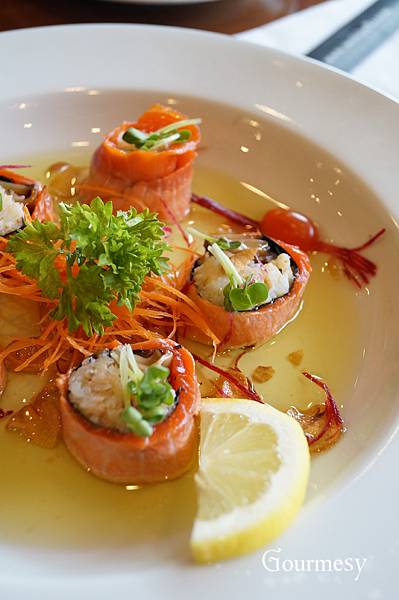 Another fabulous dish.
Unique and yummy.
The one we tried at Kitslano was even better.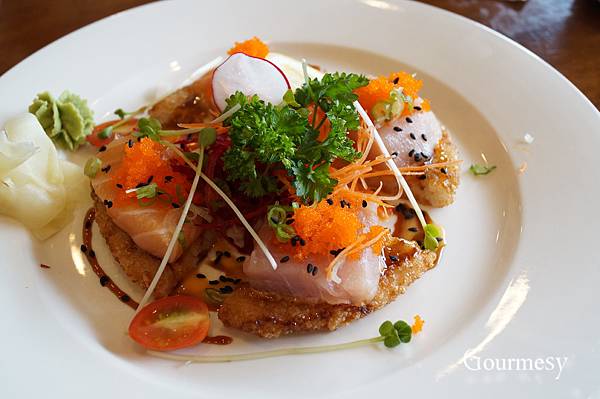 Sushi Pizza Original
Tuna and salmon, masago, chili mayo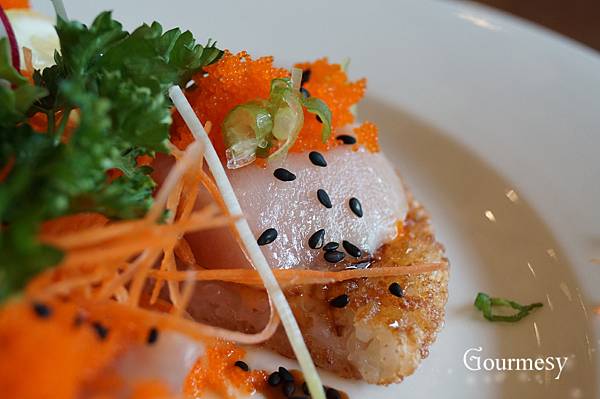 Very special.
Underneath is deep fried rice and that's the best part of the dish.
Crunchy outside and soft inside.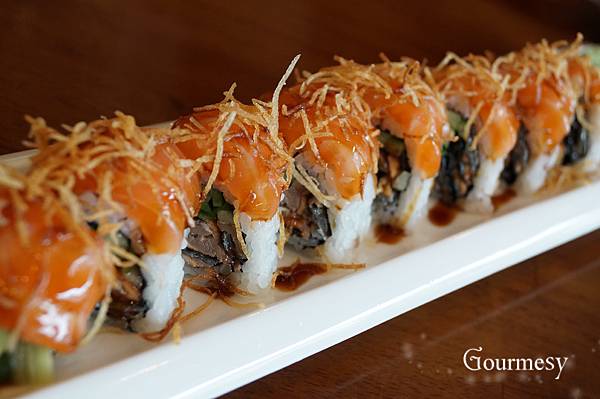 Wild West Roll
BBQ salmon skin & cucumber with fresh salmon on top, unagi sauce with crispy potato topping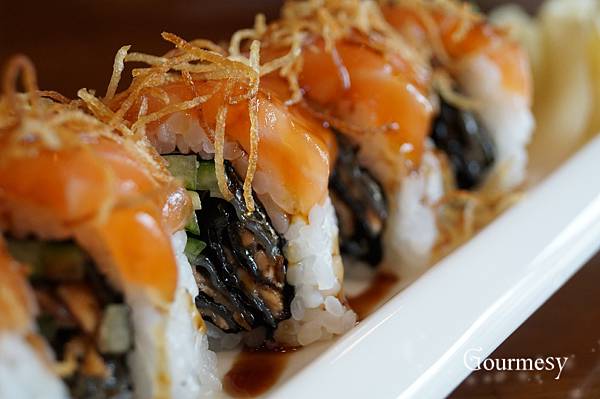 Tastes so-so…the fishy smell is quite strong.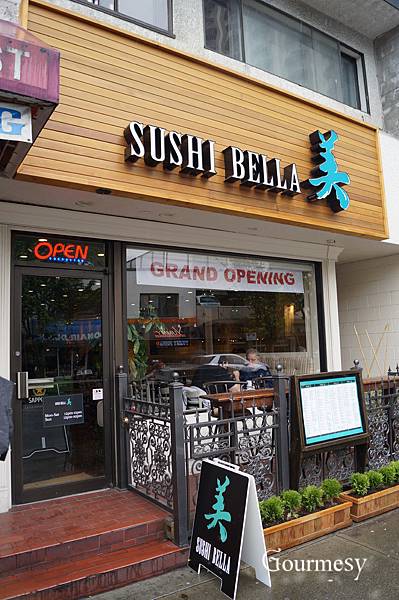 The furnishings are quite nice but we prefer the food quality at Kitslano.
Bella Tower, Garlic Sockeye and Sushi Pizza (Original) is our favourite:)
Sushi Bella
(604) 559-7707
1175 Davie St  Vancouver, BC
Related posts: