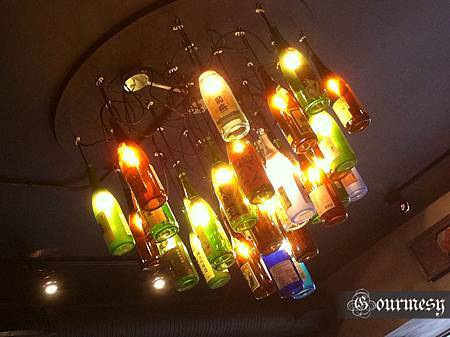 Suika is Kingyo Izakaya's sister restaurant.
Their dishes are very special and the price range are fairly high.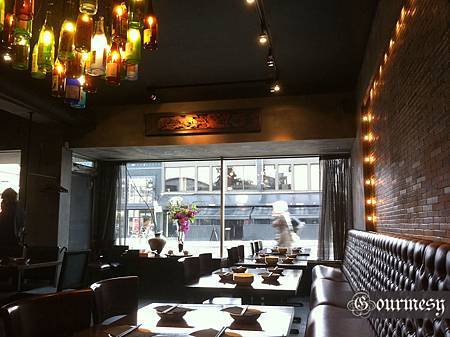 I like the style. Especially the lamp.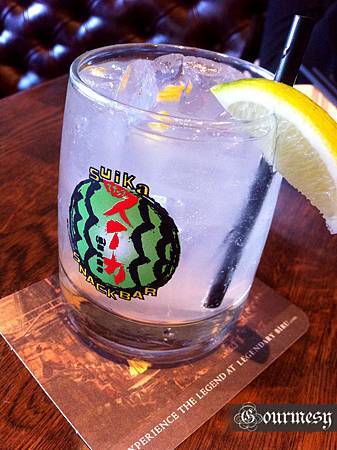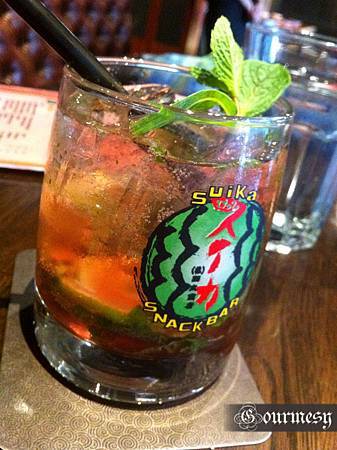 We ordered tow Cocktail but I forgot the name><Sorry.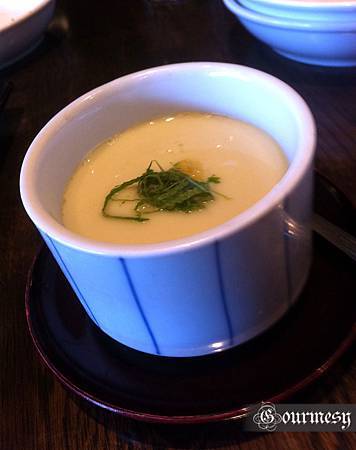 Asparagus chawan-mushi (Steamed Egg with Asparagus)
Not bad but not as good as Aki's.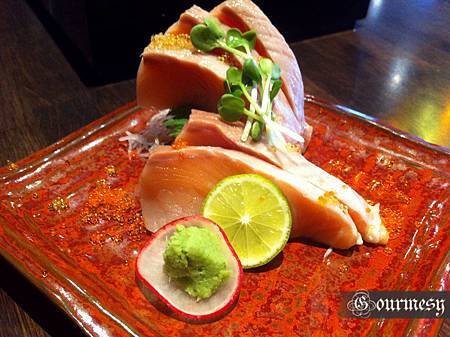 Salmon Sashimi
Fresh.
Deluxe "Suika" Box
You can try nine kinds of appetizers in one time.
Very beautiful and nice.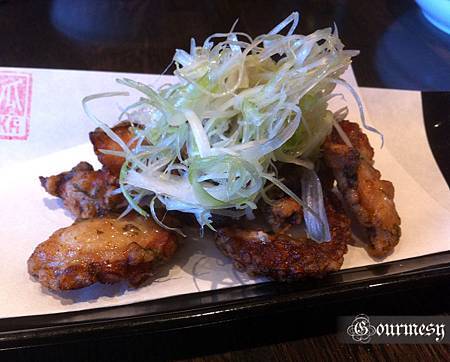 Tako Karaage (Deep Fried Octopus) 
Bouncy. Good to eat with beer~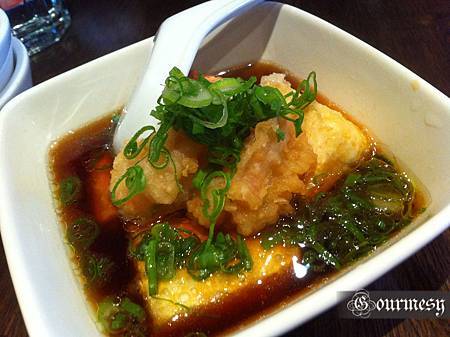 Agedashi Ebiten Tofu (Deep Fried Tofu with Small Shrimps)
Not bad.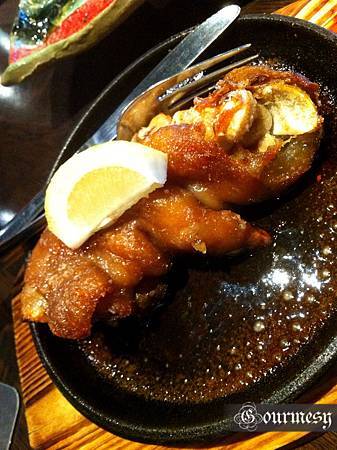 Tonsoku (Deep Fried Pork Hock)
Smells really nice!!! And Super oily!
Delicious!!!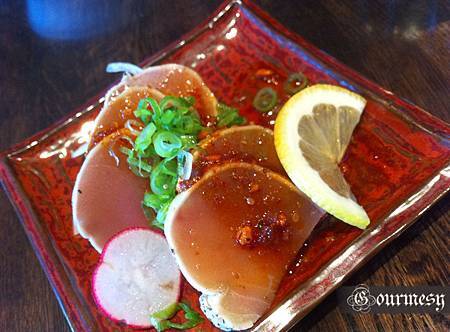 Lightly smoked tuna tataki
Good.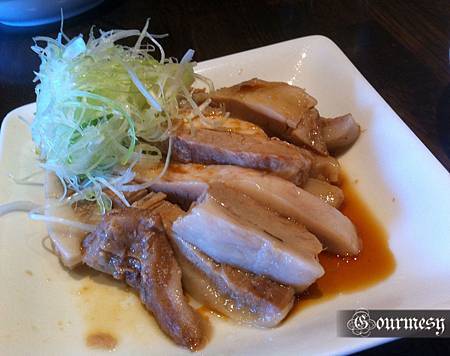 Torotoro Cha-shu (Pork Belly)
It says their torotoro cha shu can melt in your mouth, which is…very true.
Good but oily….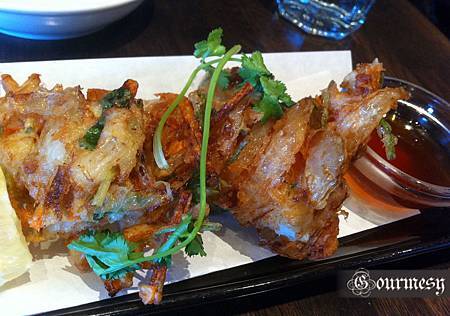 Asian kakiage (Deep Fried Vegetables and Seafood Pancake)
Good to eat with beer.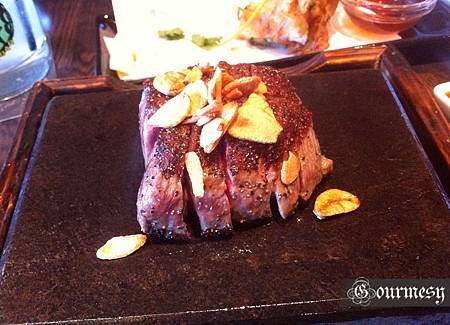 AAA Beef Filet Steak
Yummy.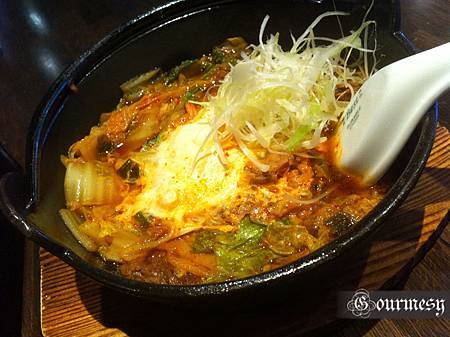 Beef Tendon Kimchi sukiyaki
Not bad but a bit too rich.
Asari Yaki Udon (Fried Udon with Clams and Yuzu)
Creative and nice!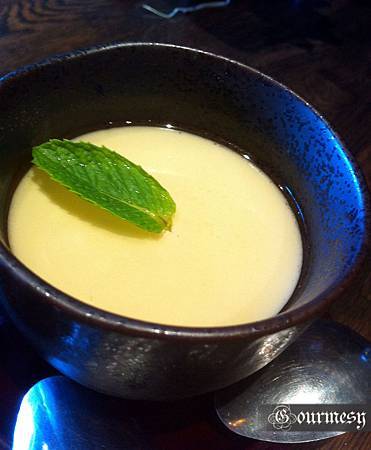 Almond Tofu Special
The surface is plum jelly which matches perfectly with the almond tofu underneath.
We both love it! Very refreshing.
Unfortunately the flavors of the jelly changes everyday.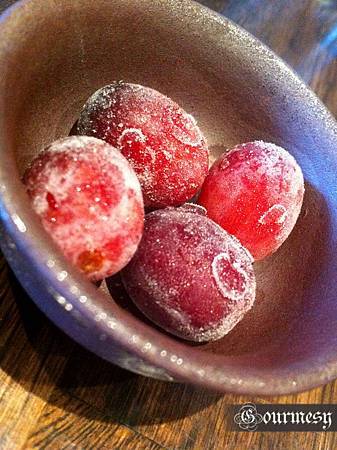 Frozen grapes with the bill.
Lots of deep fried and rich dishes for beer. Not bad.
Suika
(604) 730-1678
1626 W Broadway, Vancouver, BC
Related posts: