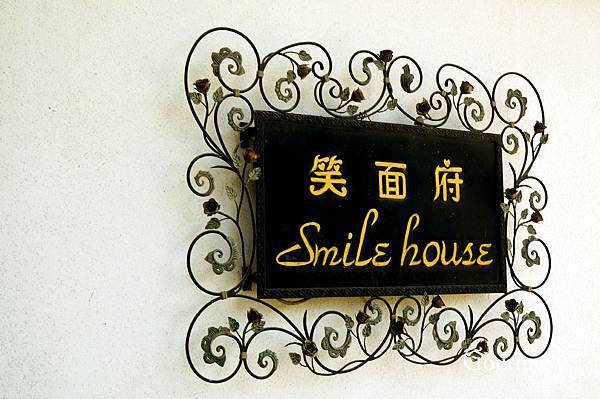 Besides "Macau Portuguese cuisine", fusion is also very popular in Macau.
The chef of Smile House worked at Mandarin Oriental Hotel. Quality guaranteed:)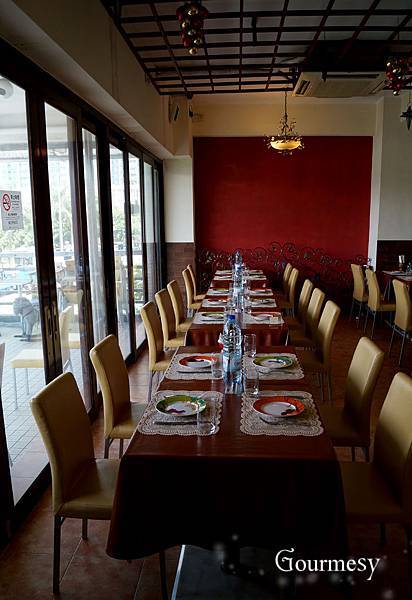 Tidy.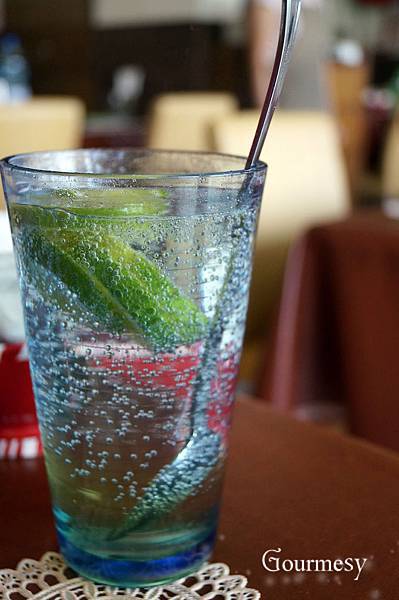 Lime Soda 青檸梳打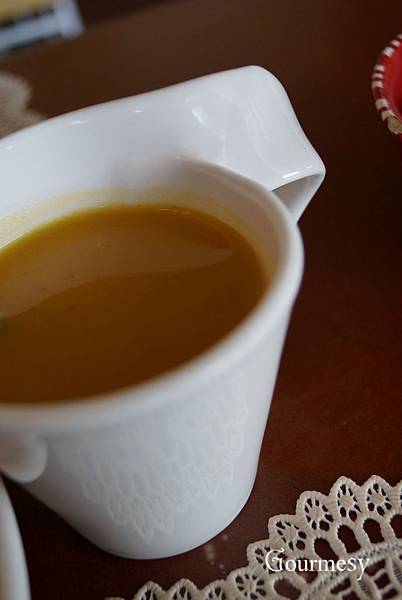 Portuguese Sausage and Scallop Soup 葡腸帶子湯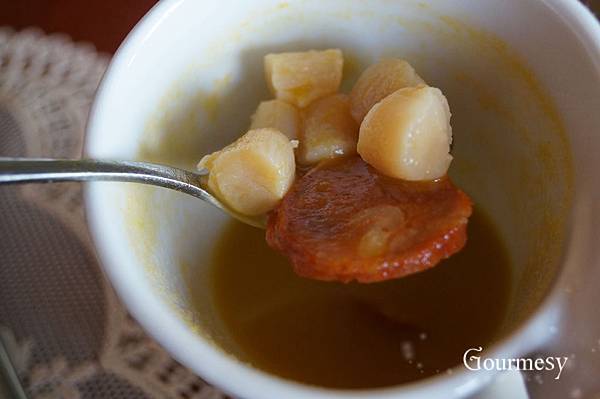 Look at this~the scallops are not big but there are quite a lot of them.
The soup is very rich. Nice.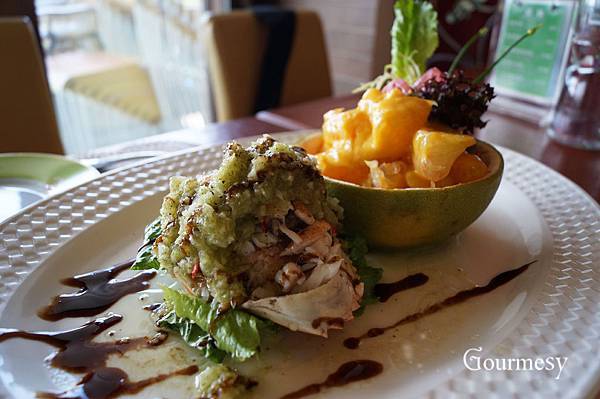 Marinated Cold Crab with mango pomelo salad 凍蟹配柚子沙律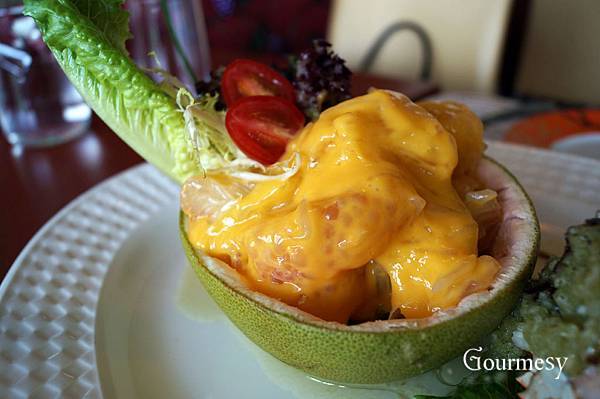 Looks simple but the seasoning and the pomelo itself are very delicious.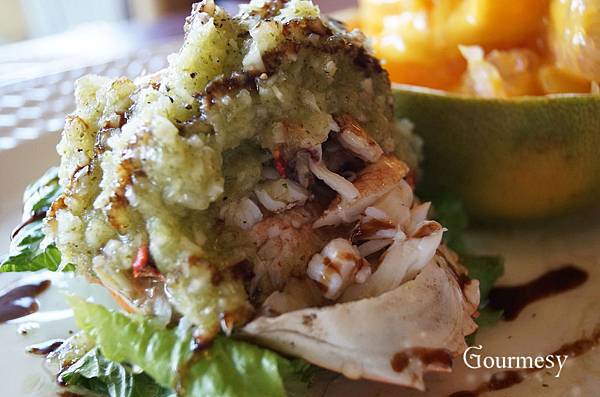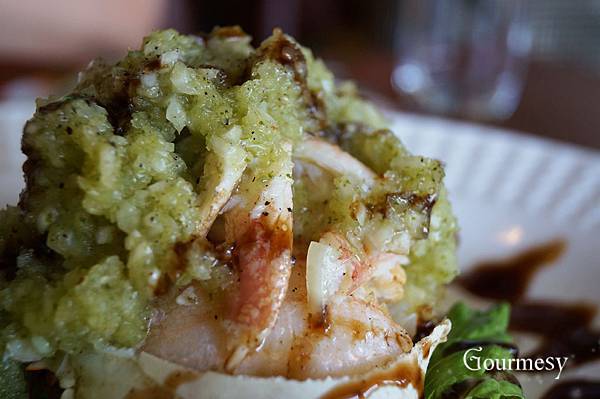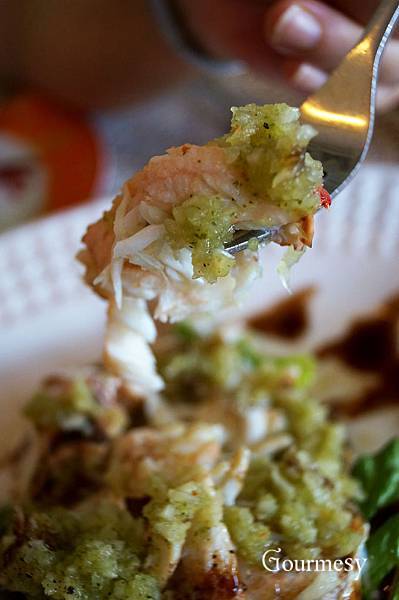 The crab meat is fresh and sweet. Match super well with the vinegar.
After we finished the appetizer…we were even hungrier. :DD
Smoked French Duck Breast Salad on Indian Pizza 荔枝鴨胸印度薄餅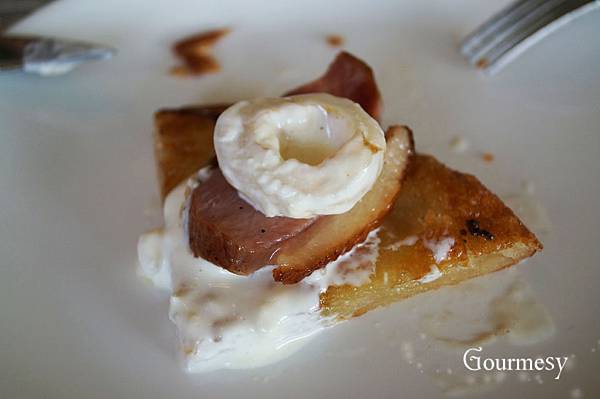 Although it's called Indian pizza, it's more like Utahappam than Roti or Naan.
The duck breast is nicely cooked but what surprises us is the effect of combining the lychee salad and the duck breast!!
Amazing!!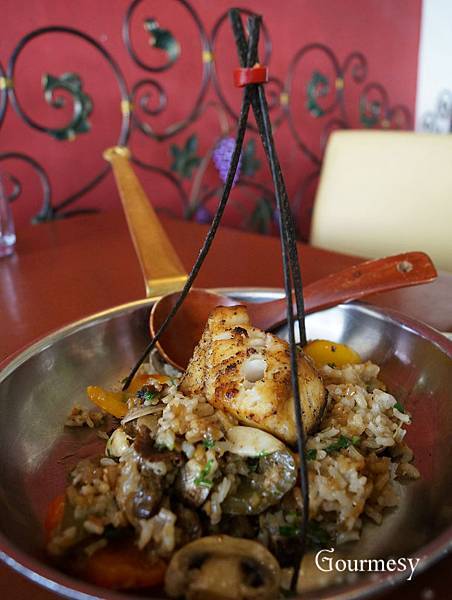 Seared silver cod on wild mushroom risotto 野菌銀雪魚意大利飯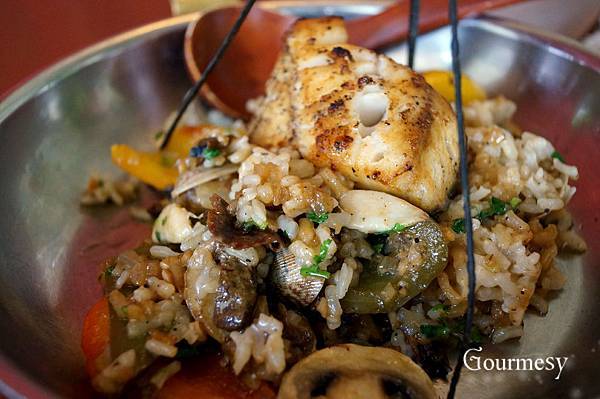 Looks tempting. The taste is good but not very outstanding.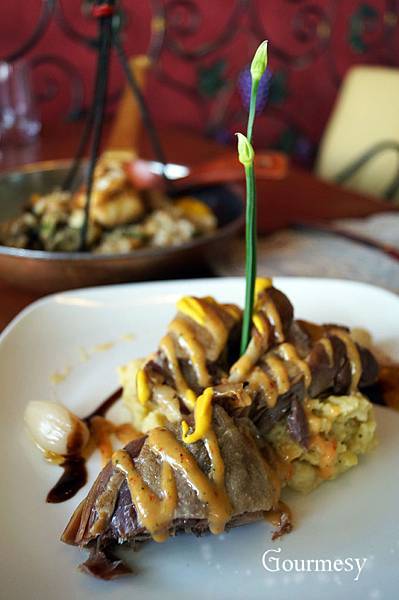 French Duck Confit with pommery dressing 焗法國鴨腿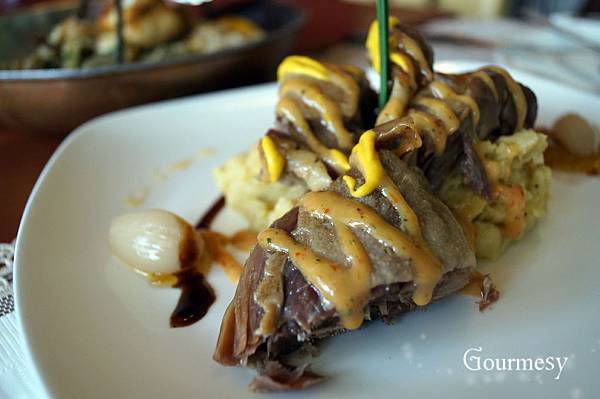 The duck is good. Not overly salty.
The sauce is so-so…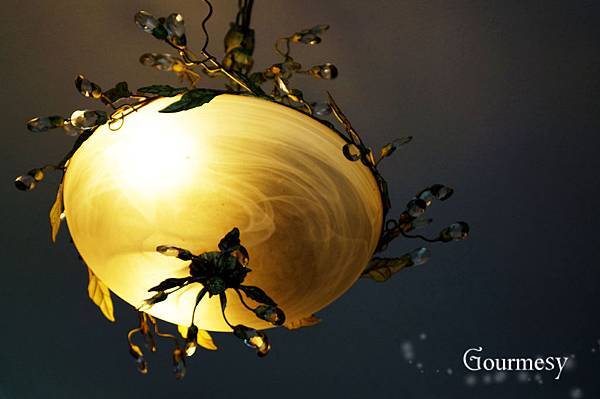 Conclusion:
The quality is good and is good valued.
Some dishes are surprisingly pleasant and from all dishes, we can taste the chef's efforts and heart.
We need more restaurant like Smile House in Macau:)
Reservation recommended.
笑面府Smile House
澳門沙梨頭林茂塘海邊馬路信濤灣地下A-B舖
Shop A-B, G/F, AVE, Marginal Do Lam Mau, Patane
Related posts: