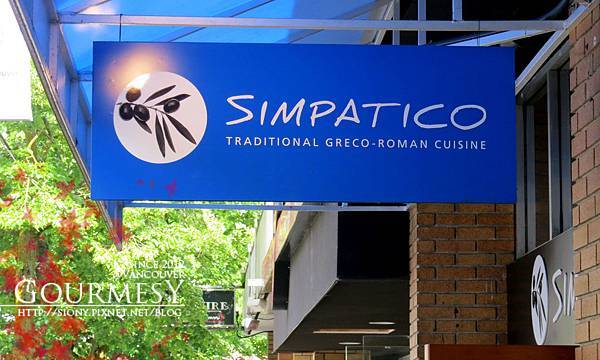 There are many Greek restaurant in Vancouver. Simpatico, which is founded in 1969, probably has the longest history.
It was renovated recently:)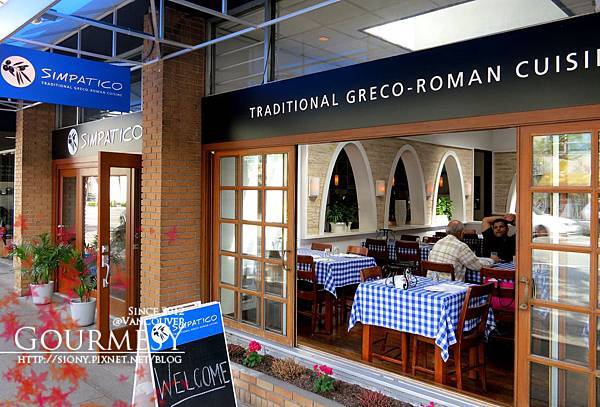 It catches our eyes every time we pass by. There are not many Greek restaurant that has such an opened area.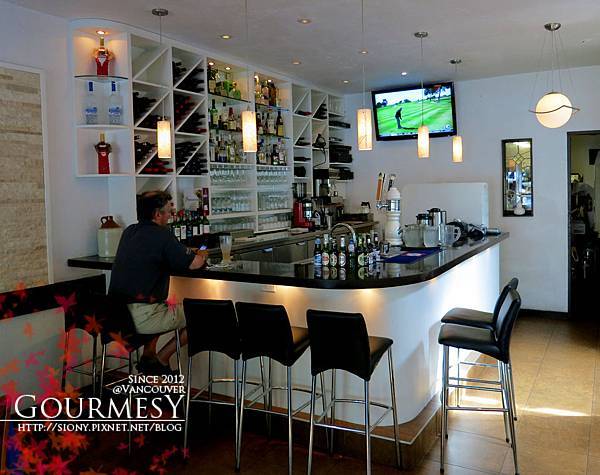 Modern bar.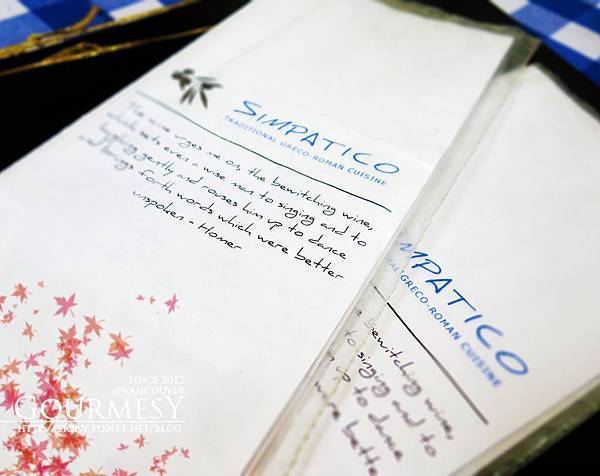 Menu.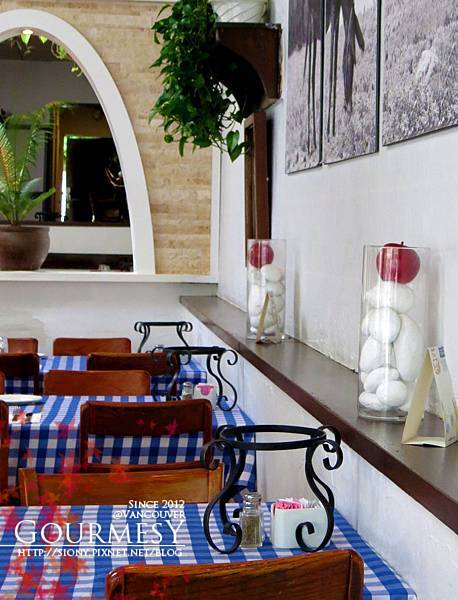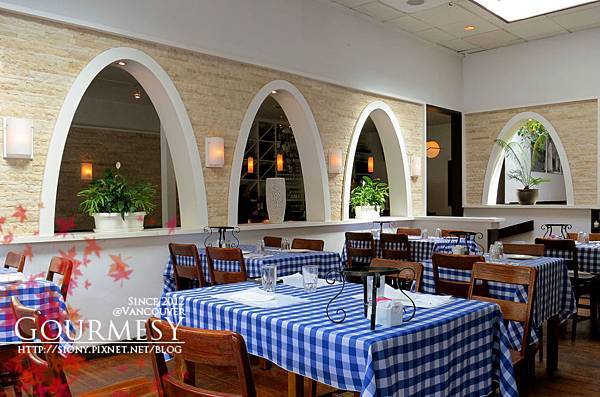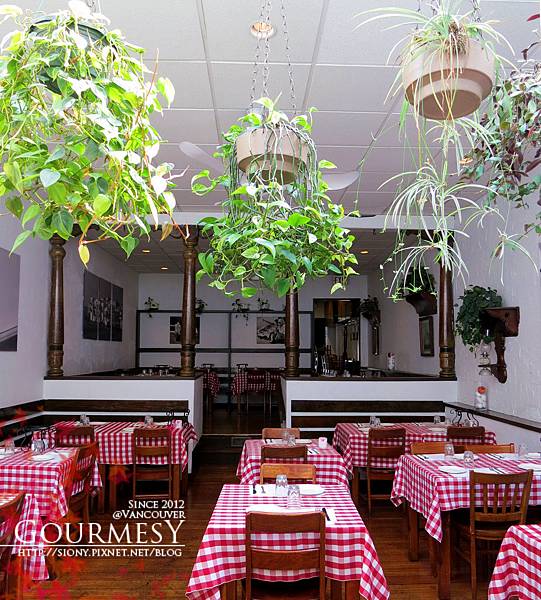 The ambience is quiet, natural and fresh:)
The service is very good. When we asked about the Appetizers, the waitress kindly suggested us not to order because it would be too much for us.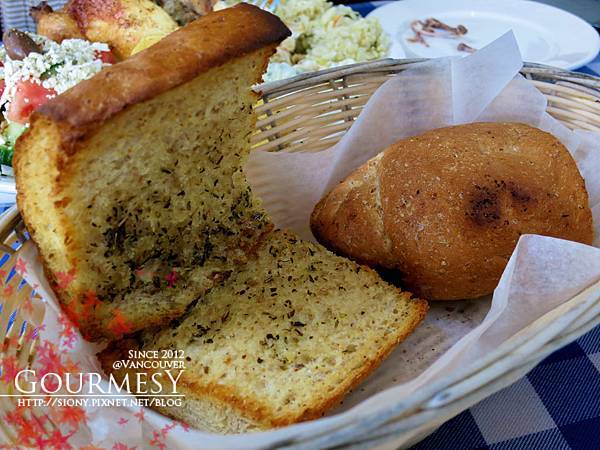 Bread
You have to add $2 to have Pita bread. This is regular bread with herbs. Crunchy but bland.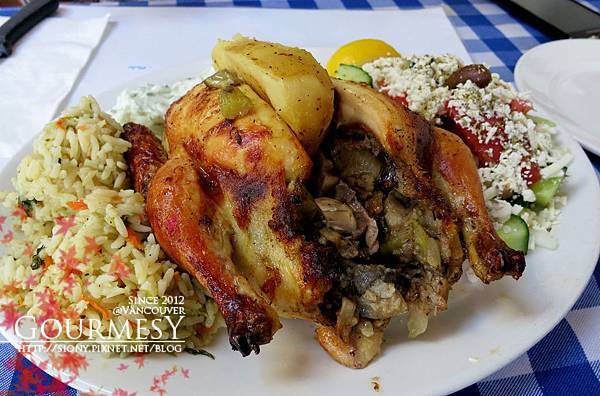 Cornish Game Hen
Oven Roasted and stuffed with Mushrooms, & Greens, sauteed in Wine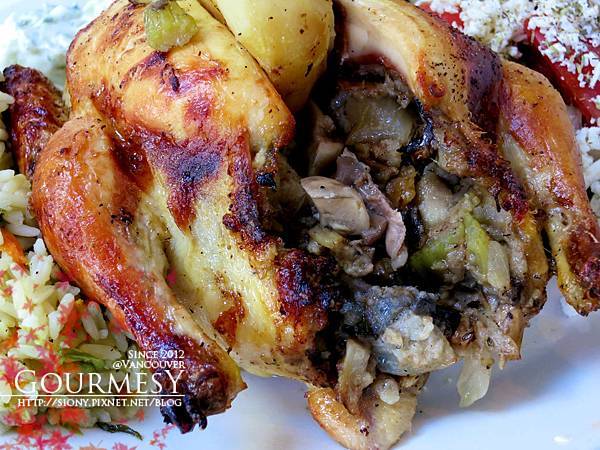 After the mushrooms and vegetables were fried, they are stuffed into the cornish hen and roasted.
The hen is very tender and tastes really nice!! I usually don't like the taste of stuffings because of the spices or herbs, but I really love the stuffings of this.
Highly recommended:D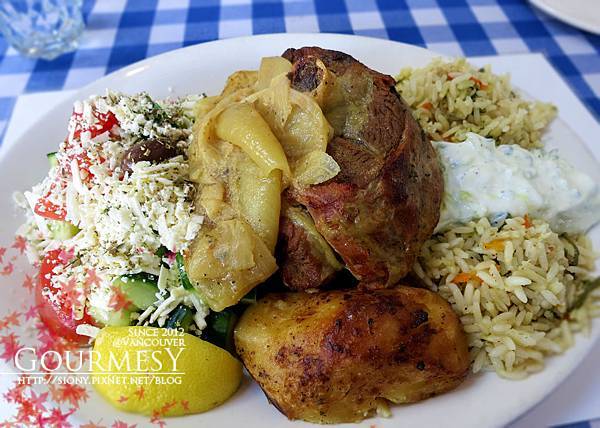 Roast Lamb
Lamb Shoulder, dreged in Mustard & Lemon sauce.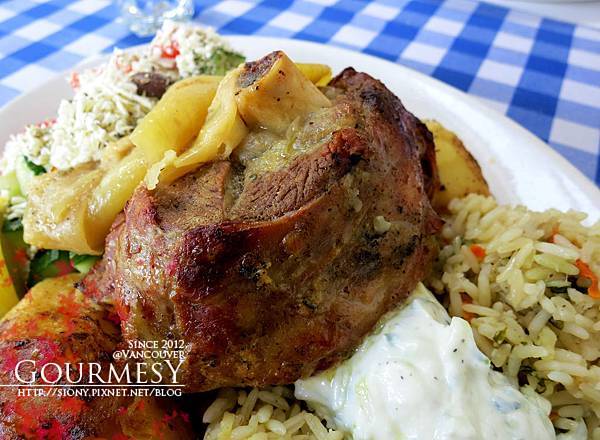 Y's absolute choice. He likes the rice and Tzatziki -Â the cucumber yogurt.
The lamb is good. He is very contented:)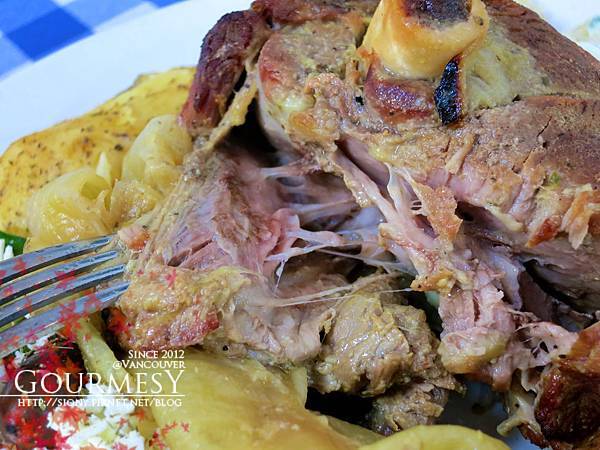 The lamb is very soft and tender. Just as what the menu says "Baked slowly until 'Cuts with the Fork'".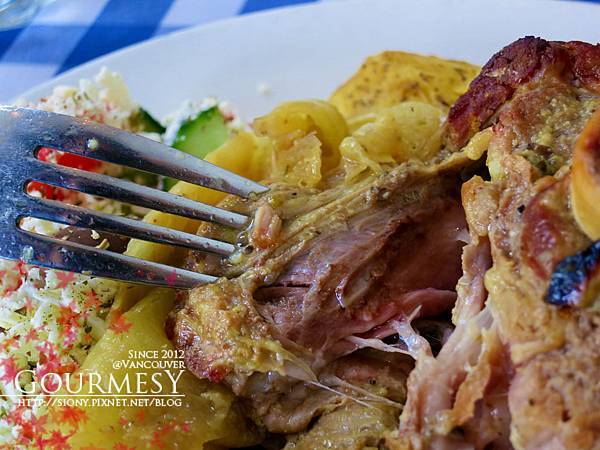 Juicy Yummy.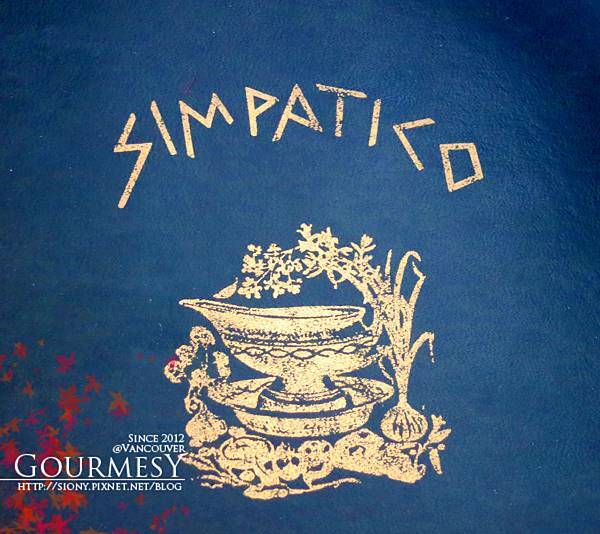 We love Simpatico's food and ambience.
The service is great. I always miss the cornish hen after my first try:D
Recommended!
2222 W 4th Ave Vancouver, BC
Related posts: