Siena is CRU's sister restaurant. Very close to each other. Just a few blocks away but the former is an Italian restaurant.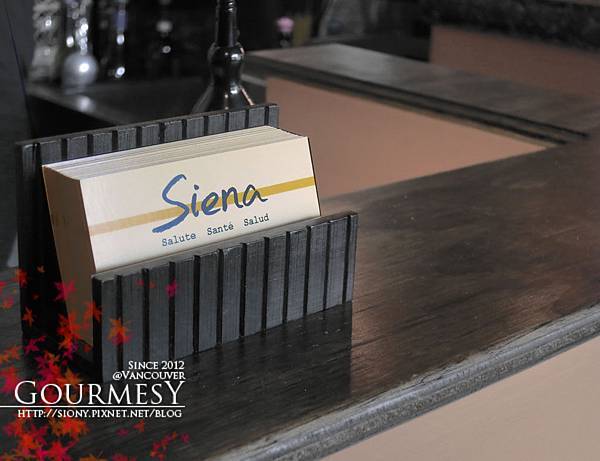 Y was imitating the pictures on Siena's website.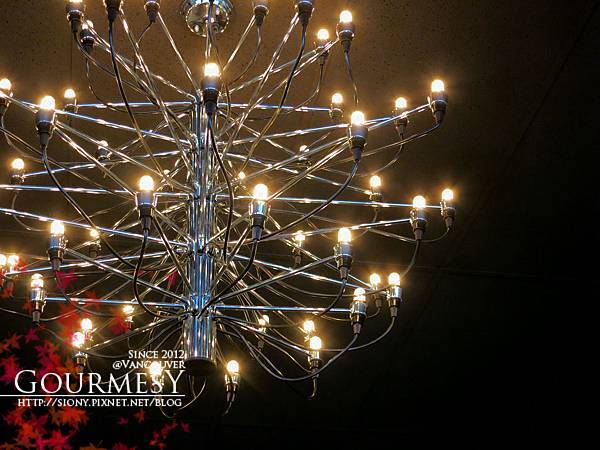 Y loves to take photos of lamps.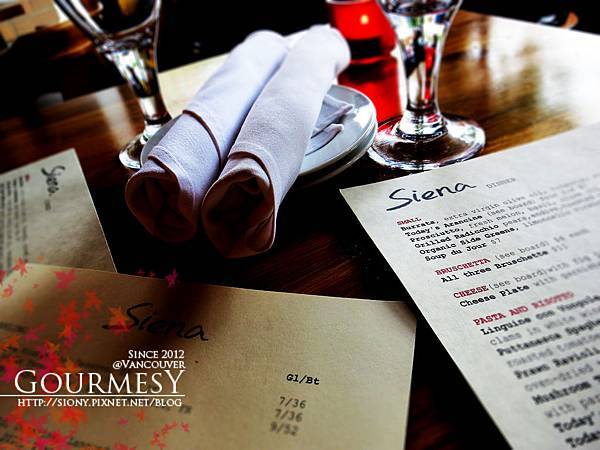 Menus.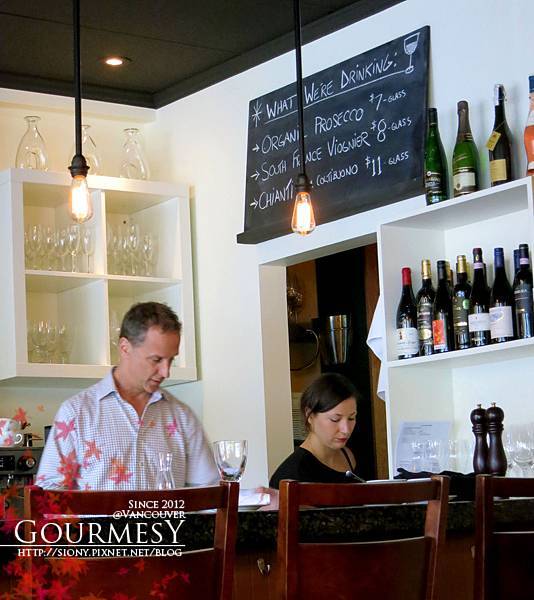 Staff is not much but the service is good:)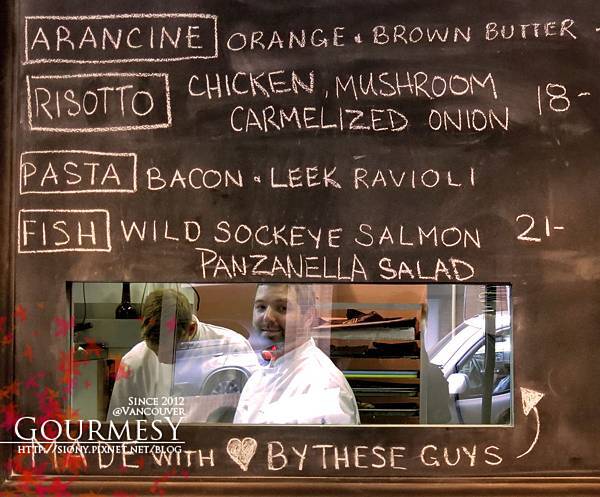 The daily special is written on the board.
And at the corner of the board, you can see the cooks working in the kitchen:D
Very cute. One of the cook spotted us and smiled to the camera. 🙂
Can you see Y's reflection of the glass?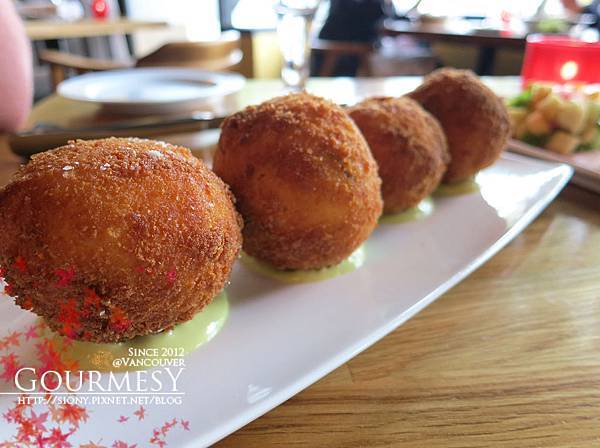 Today's Arancine 
Arancine is an Italian deep fried rice ball. A dish of Sicily.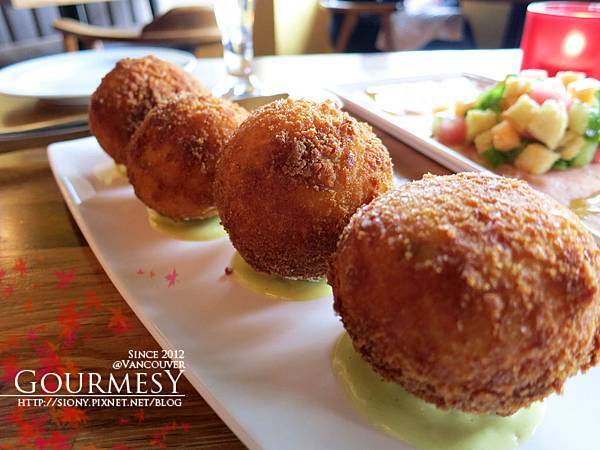 This is a bit too much as an appetizer.
Four of them! That's like a big bowl of rice.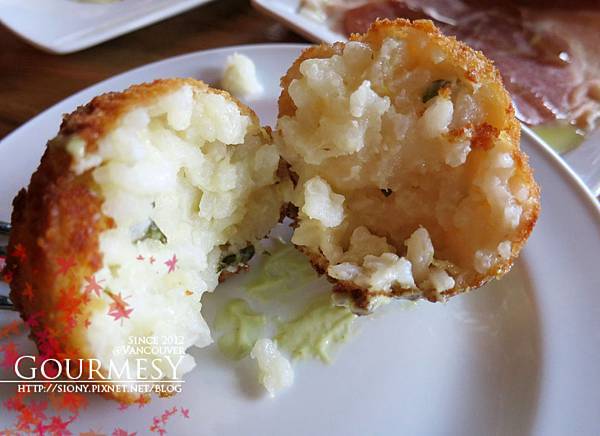 The Arancine today is seasoned with orange, brown butter.
Um…we are not quite used to taste the orange in savories…and the orange is too strong to ignore.
The taste is good. Just not used to it.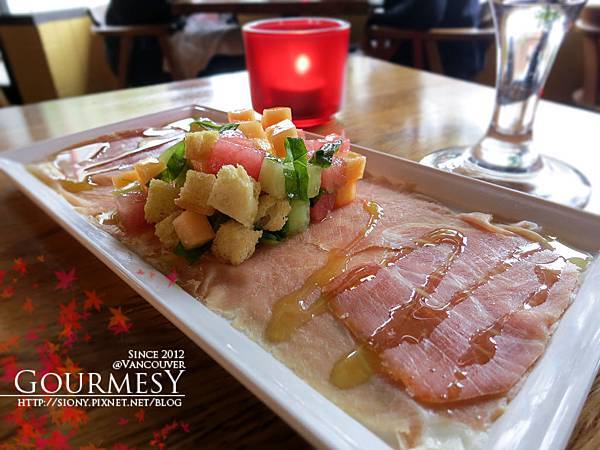 Prosciutto with fresh melon, basil, olive oil and croutons
When we ordered, we expected it would cantaloupe wrapped with Parma ham.
However, besides cantaloupe, they also made use of watermelon, olive oil and basils.
Very elegant and fresh!!>3<
Love it!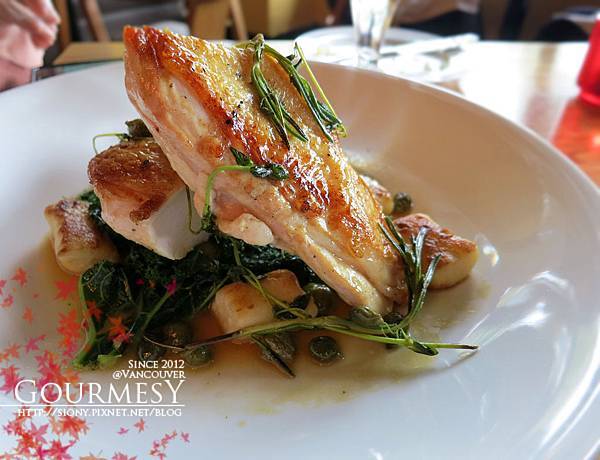 Free-range Organic Chicken Breast
brick-roasted with rosemary, lemon, garlic & capers, ricotta gnudi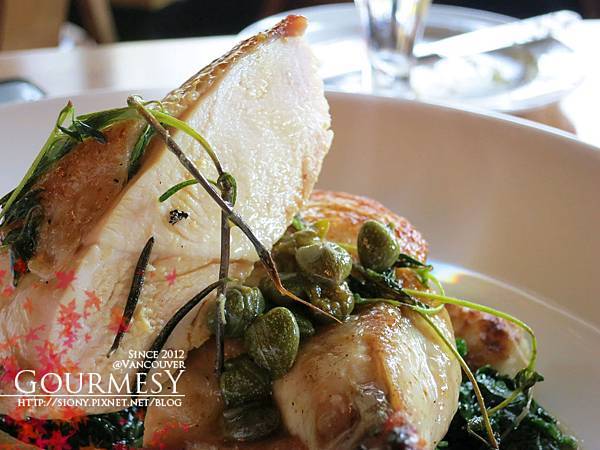 Smells super nice!!! I didn't have much appetite that day but this arouse my lost appetite.
Very tender and juicy. Can't believe it's chicken breast not leg or thigh.
Don't like the Gnudi though (which is very similar to Gnocchi but with cheese).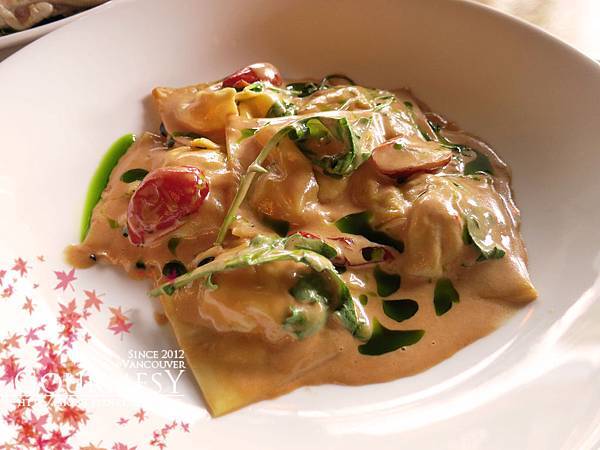 Prawn Ravioli
oven-dried tomatoes, lobster cream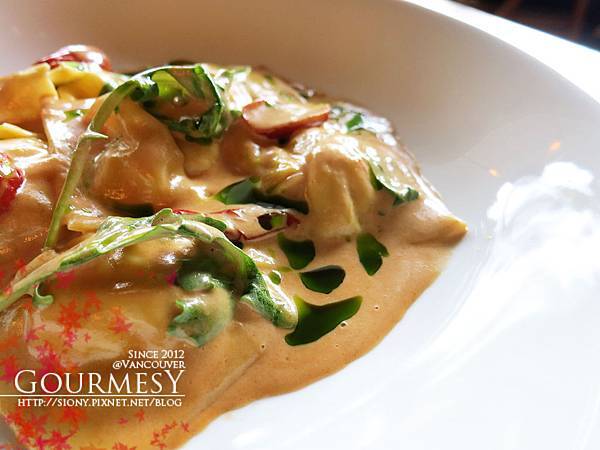 Delicious but three out ten of them were broken…
The lobster cream smelt good and rich. The size was just right:)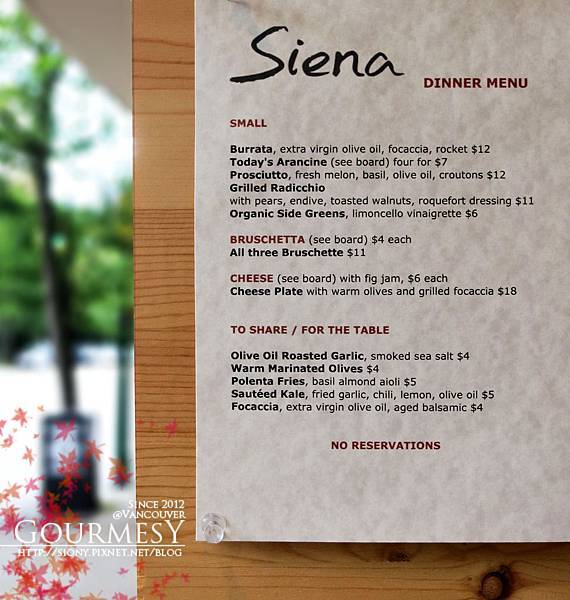 Amongst so many restaurant in Vancouver, CRU is one of them with high quality.
The price range of Siena is lower than CRU so it's pretty popular.
Recommended:)
1485 West 12th Avenue, Vancouver, BC
Related posts: