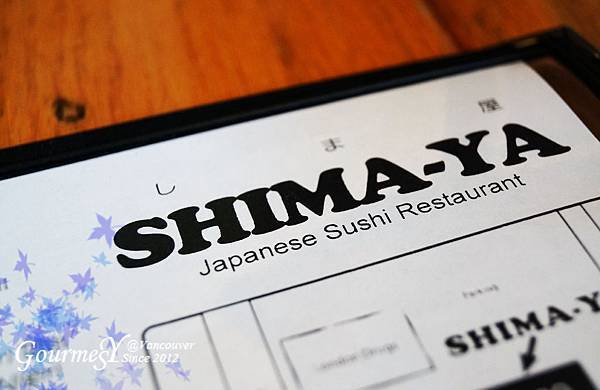 I was cramming for sushi these days><
After doing some research, Y found Shima-Ya. Another small and latent Japanese restaurant.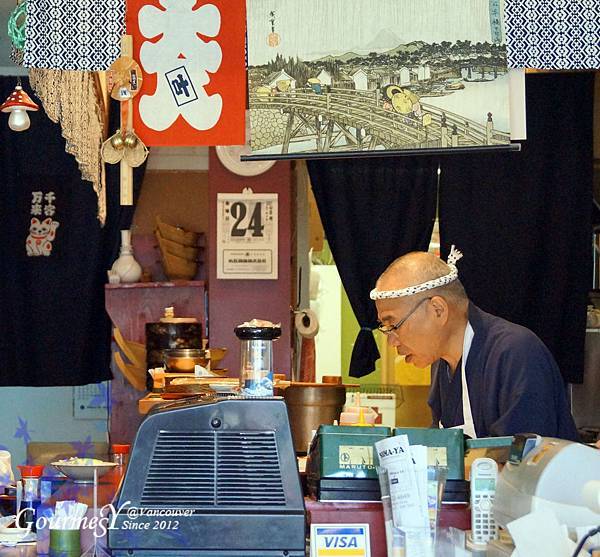 The chef is very concentrated.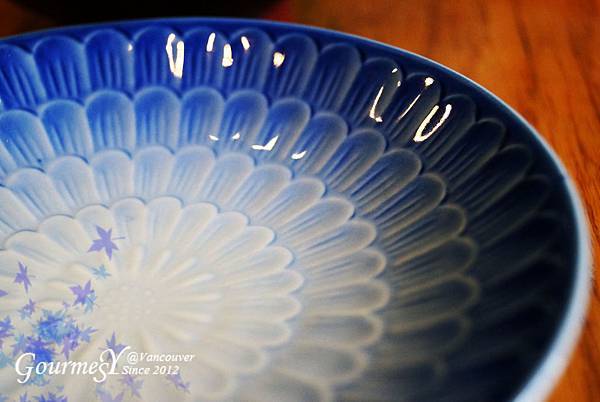 The plate is very beautiful~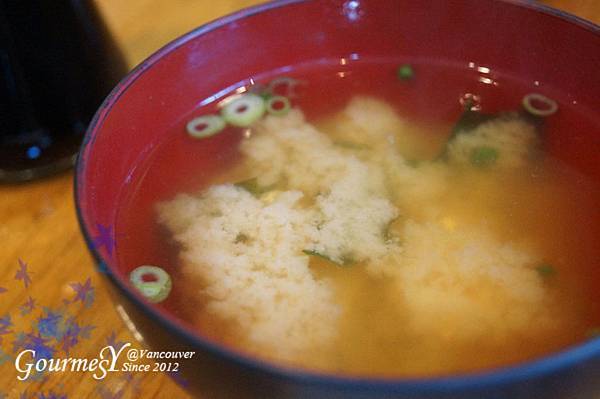 Free Miso Soup at lunch time. Not bad.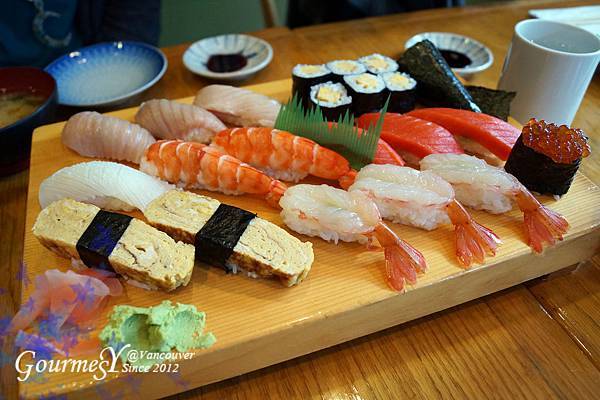 Ta-da!!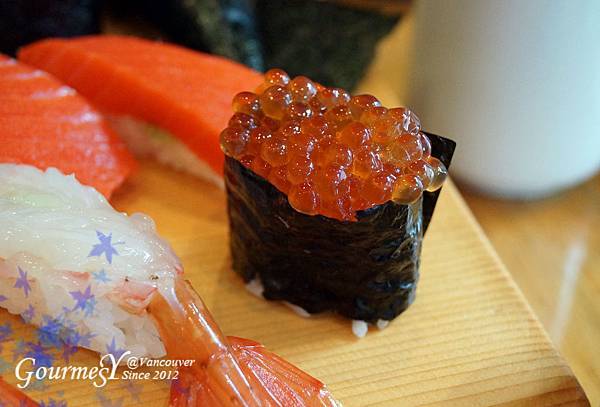 Ikura Sushi
So-so.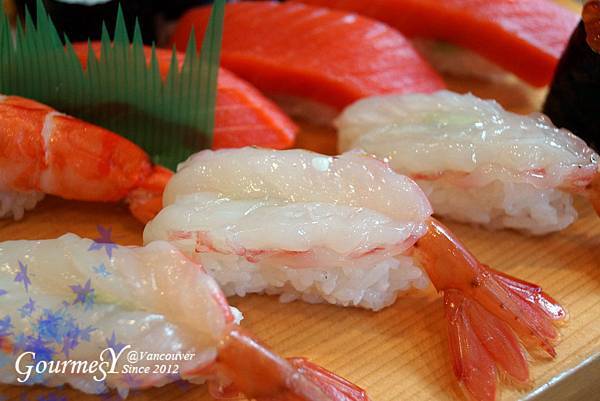 Amaebi Sushi
Looks very nice. Not very fresh though…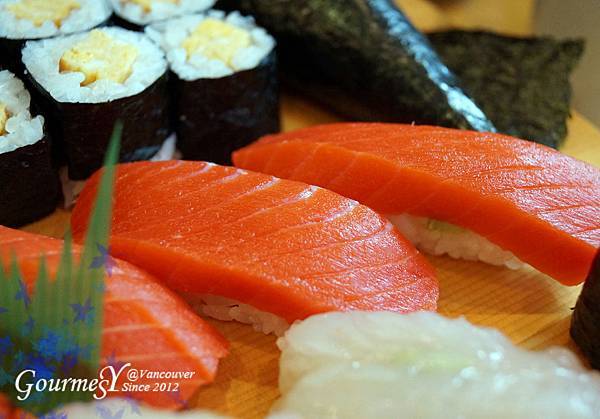 Salmon Sushi
It's sockeye salmon. Fresh. Good:)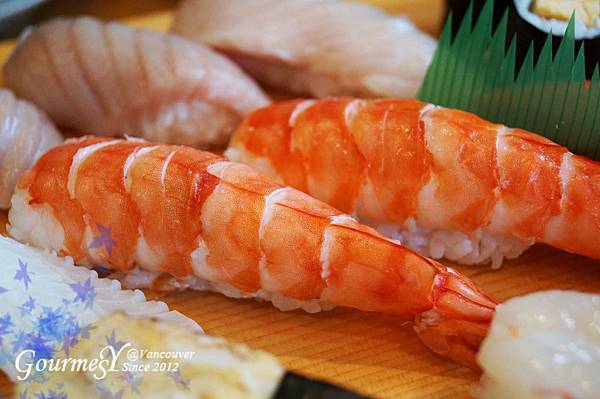 Tiger Prawn Sushi
The tiger prawn is cooked. Very large but I didn't try.
My sis just loves it!! Fresh and tasty (quoted from Y and my sis).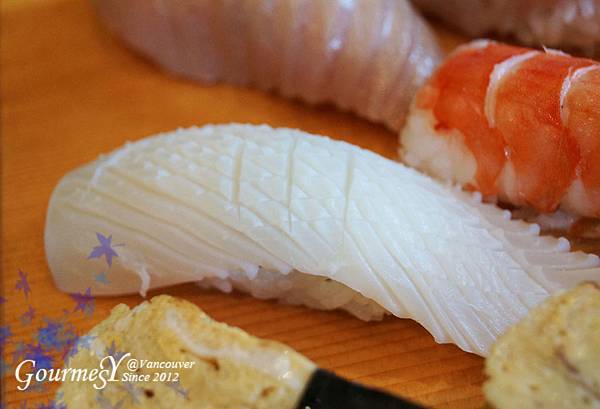 Ika Sushi
Um…nice pattern? But no shine on it. Not fresh enough…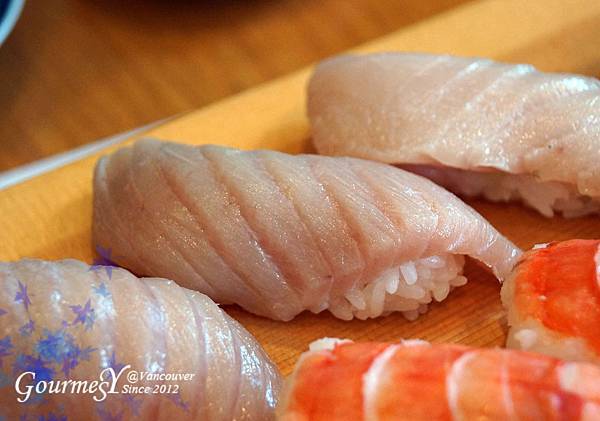 Toro Sushi
Good!!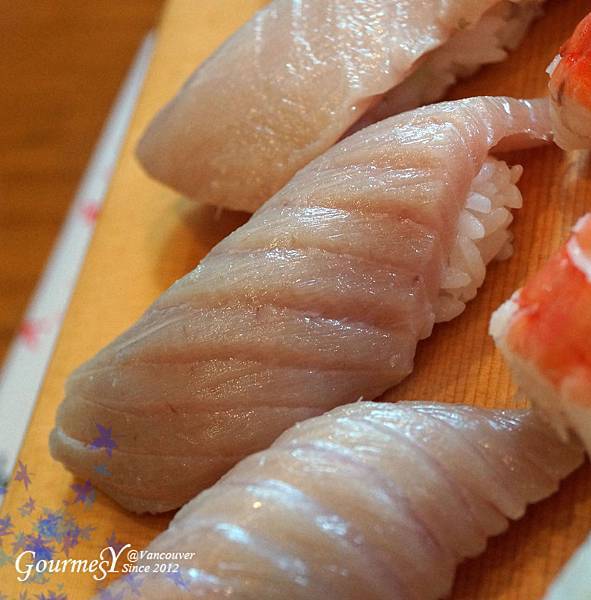 We love it. Worth a closer shot haha.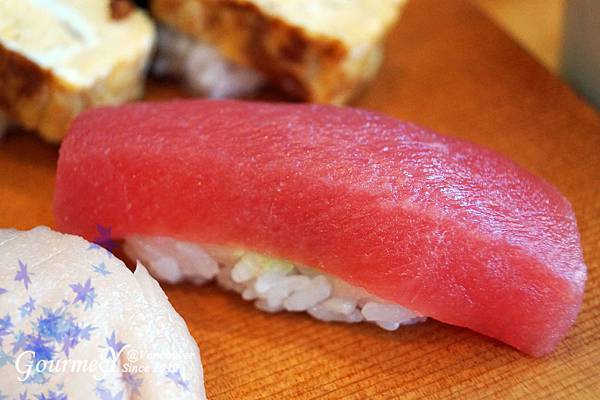 Red Tuna Sushi
The colors are so beautiful that I almost think it's a toy.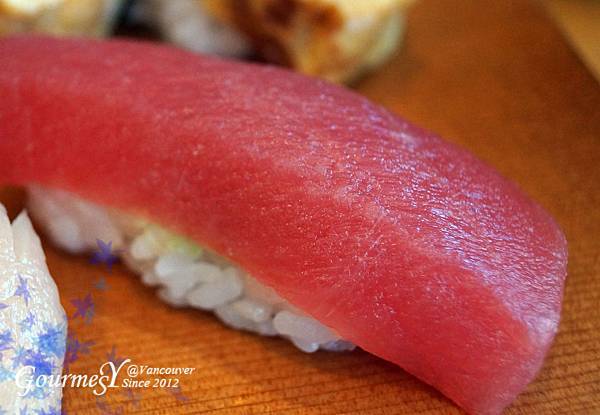 Both the texture and the taste are good.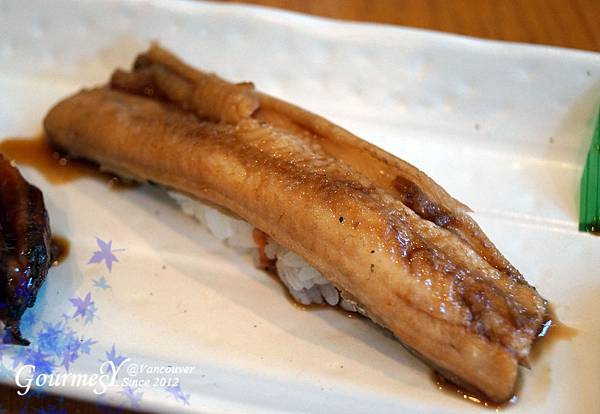 Anago Sushi
Not bad.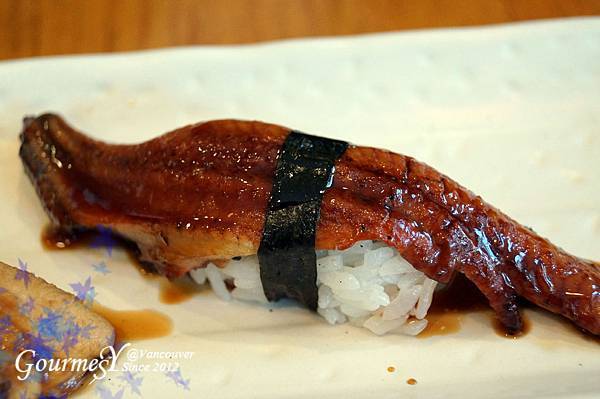 Unagi Sushi
Tastes good but there are some bones in it…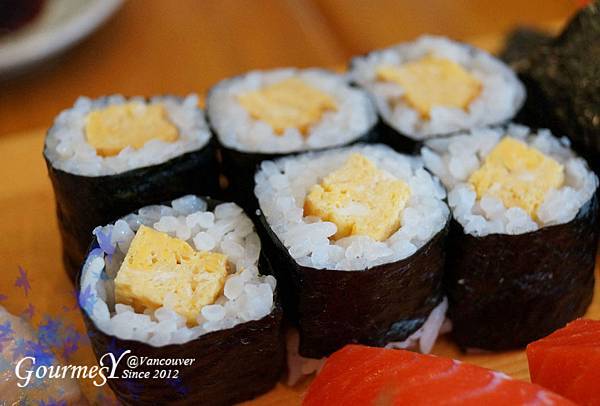 Tamago Roll
Not bad.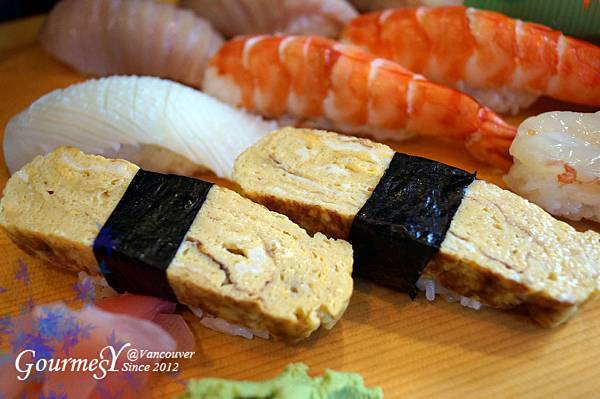 Tamago Sushi
The size of the tamago is very big compared to the rice underneath.
I personally thing it looks really good and delicious but Y and my sis think there is nothing special about its look.
My opinion is correct. We all think the tamago sushi is yummy~
The followings are "encore" order~which means we really love them.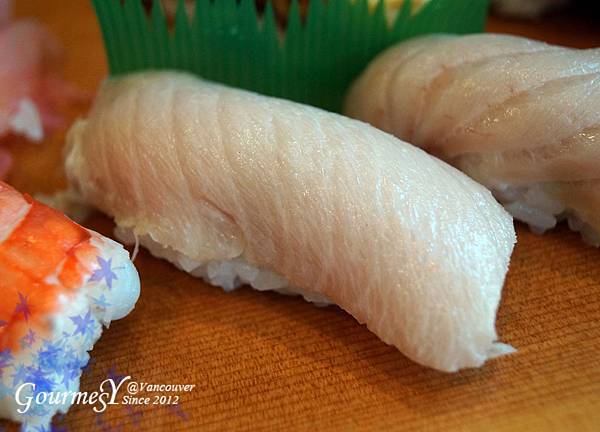 Toro Sushi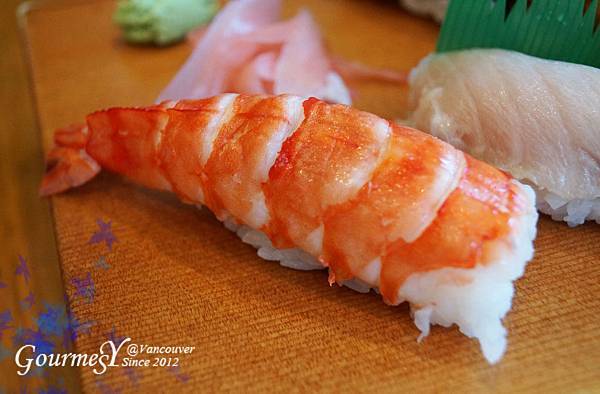 My sis orders another Tiger Prawn Sushi~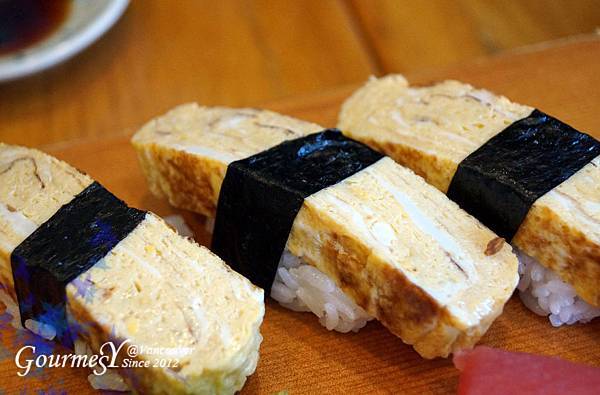 Tamago Sushi as a good ending:)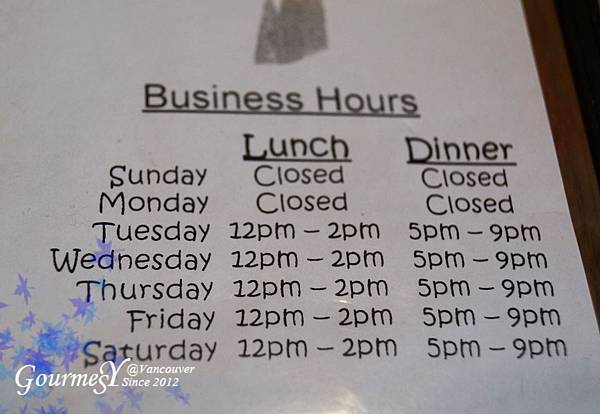 I always like nigiri sushi. Really glad that we found another sushi restaurant.
The price might be a bit higher than average but the quality is not bad either.
Quite a lot choices there.
5589 Victoria Dr , Vancouver, BC
Related posts: