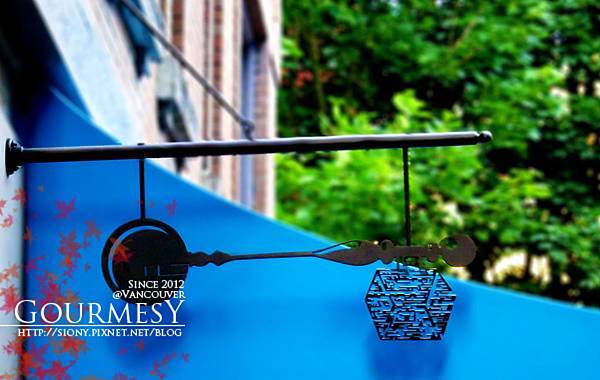 Secret Location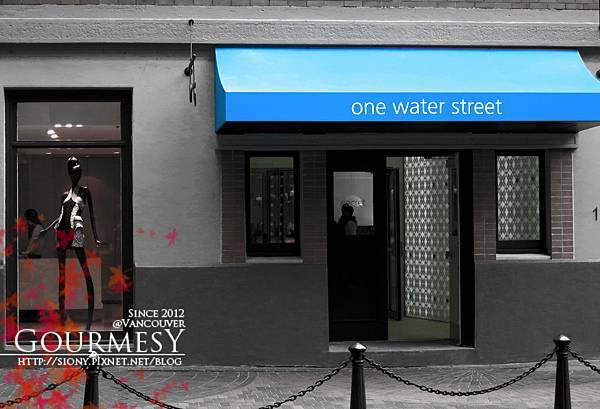 We spotted this once while we were window shopping at Gastown.
We were pretty confused because it looks like a boutique, a restaurant or a club. All we saw is only "one water street".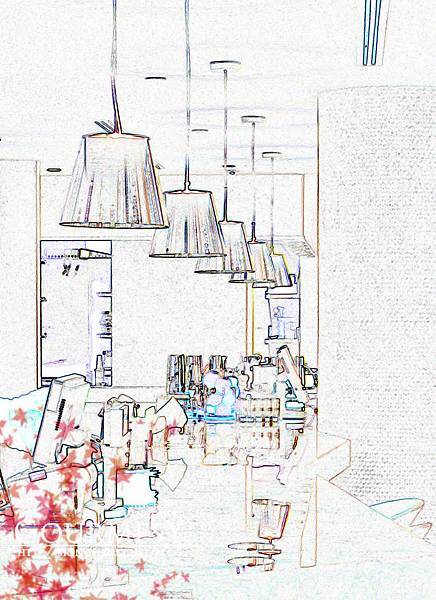 After doing some research, we went there again with a howling stomach.
Inside is very modern and stylish. Pretty grand as well.
We wish we could share some photos with you but the owner does not want the furnishings exposed on the internet.
So Y added some effects to the photos we already took.
The picture above is the bar.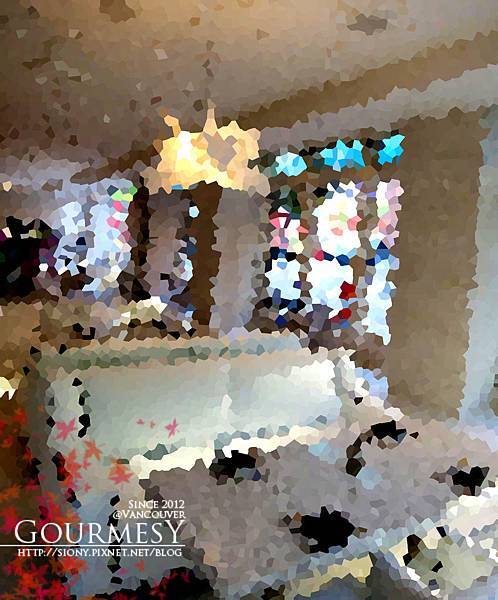 White sofa.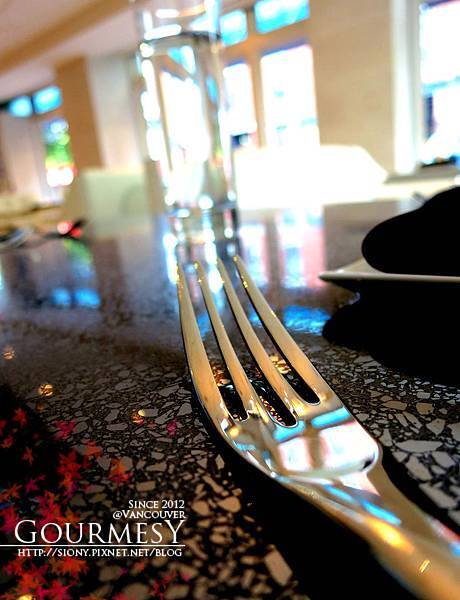 Nice cutlery.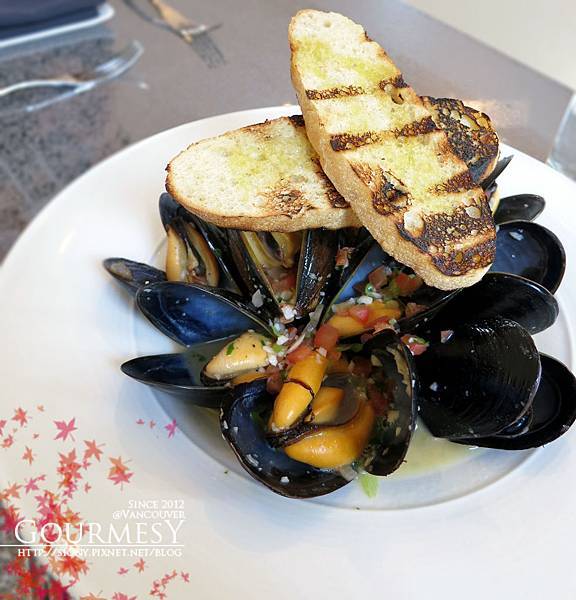 Salt Spring Island Mussels
The mussels are big but not very fresh…The seasonings are good.

Pan Seared Haida Gwaii Halibut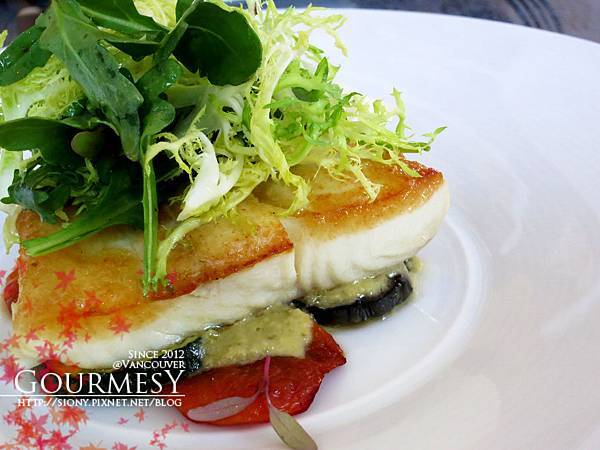 The halibut smells very nice and is very juicy.
I think the salad smells a bit like perfume while Y thinks it's appetizing.
The eggplants and tomatoes are good.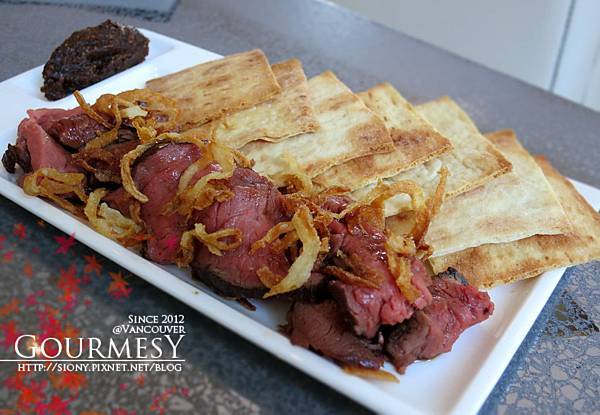 Smoked Porcini Crusted Beef Tenderloin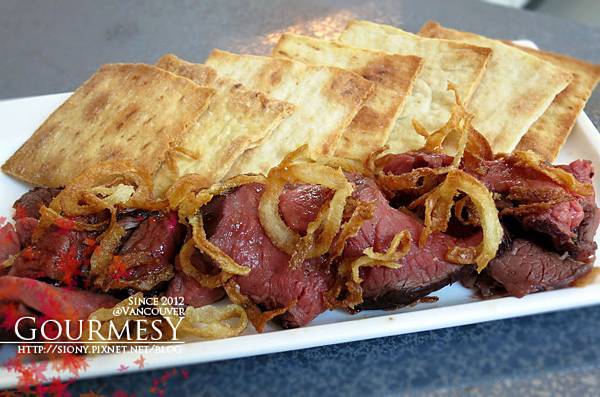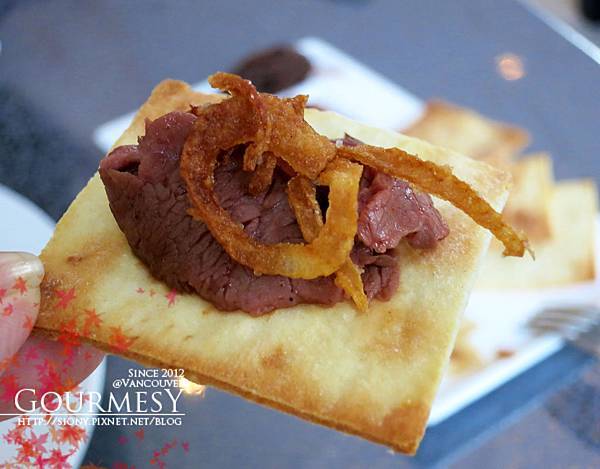 This is quite disappointing to both of us. The beef is tender but already cold when it came to our table…
The crackers do not match the beef at all…Can't smell or taste any Porcini.
A creative dish but the taste is very important…we don't like it.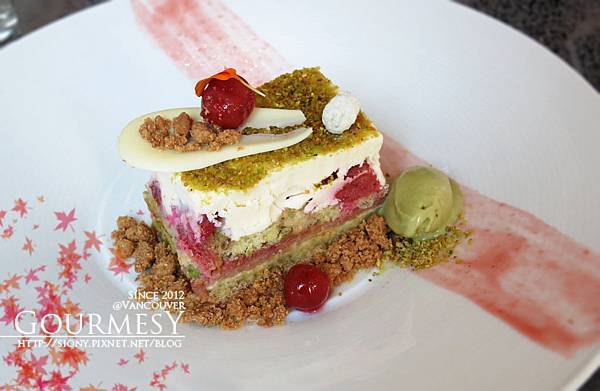 8-Layer Sour Cherry-Almond-Pistachio Cheesecake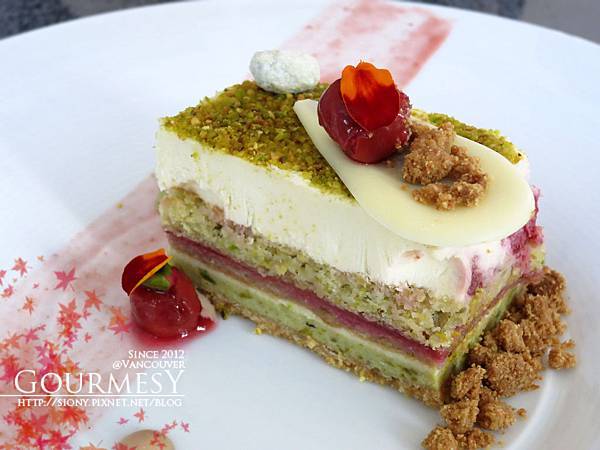 8 layers are:
Double Baked Almond Shortcrust
Almond and Pistachio Cake
Pistachio Cheesecake
Poached Cherries
Cream Cheese Mousse
Almond Streusel
Kirsch-Cherry Reduction
It's recommended by the waiter and is very good indeed. Delicate, clear and smooth:)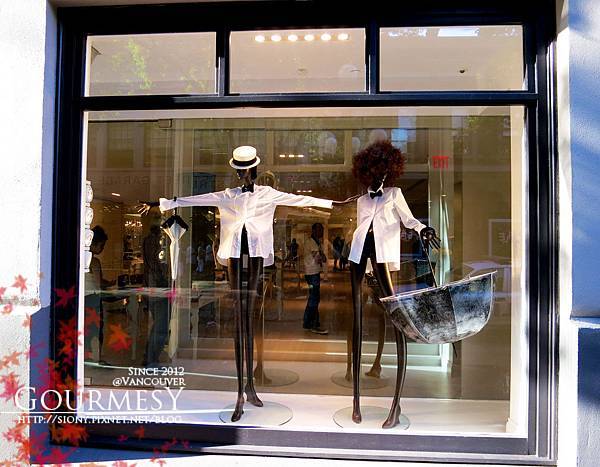 We were thinking to have a look of the shop beside Secret Location but it is closed at the time we finished the dinner…
A very stylish shop. What a shame…
Special, mysterious and beautiful. Definitely worth a visit.
Most dishes are at reasonable prices.
They charge 15% service charge, just to give you a heads up.
1 Water St, Vancouver
Related posts: