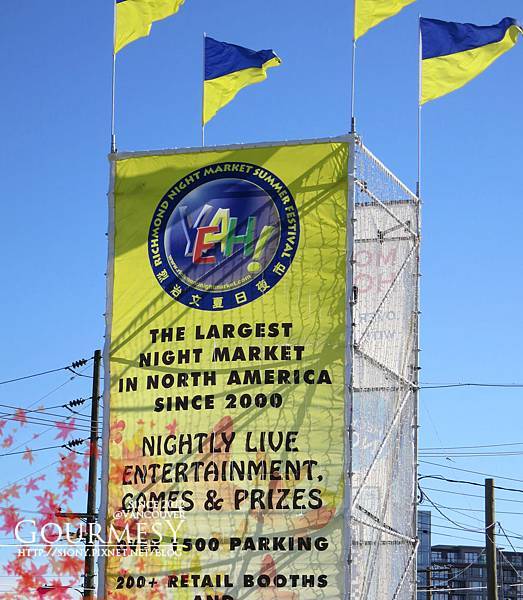 Richmond Night Market 2012
The largest night market in North America~!
This year, Richmond night market re-opens near River Rock.
So excited!!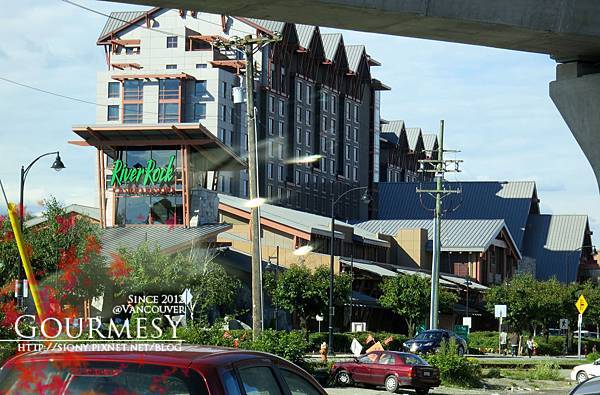 River Rock is very close. Cars were lining up even though it's half an hour before it opens…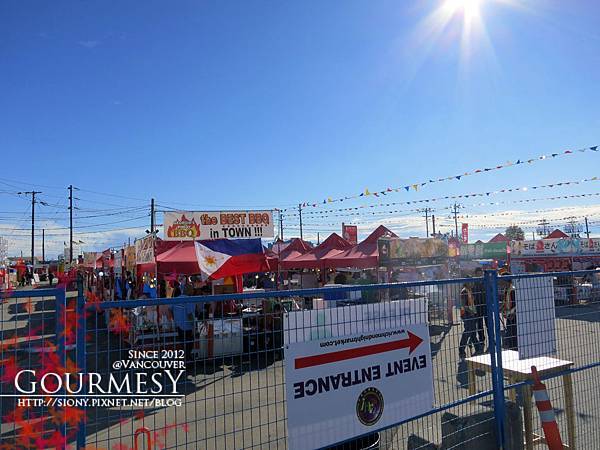 It's not opened yet but the stalls were preparing to satisfy the starving foxes outside lol (OK, fine…maybe I'm the only fox)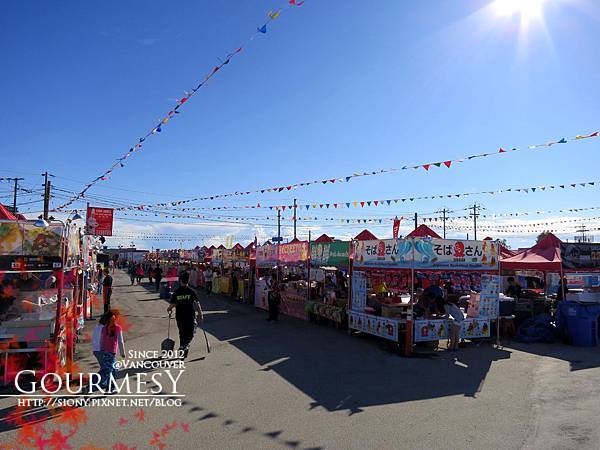 15mins before…humm…this night really does look bigger:)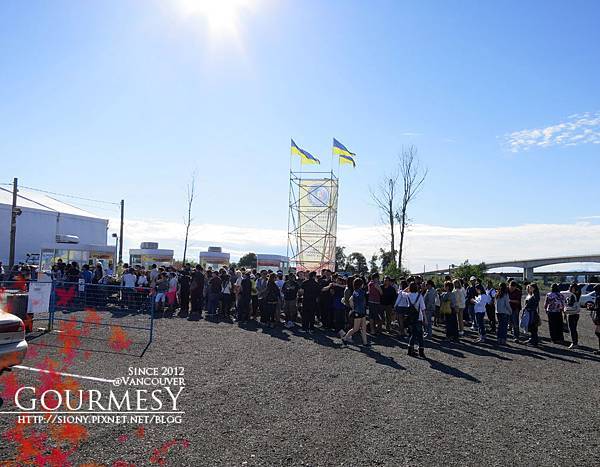 10mins to go.
wow….can you see the line up there??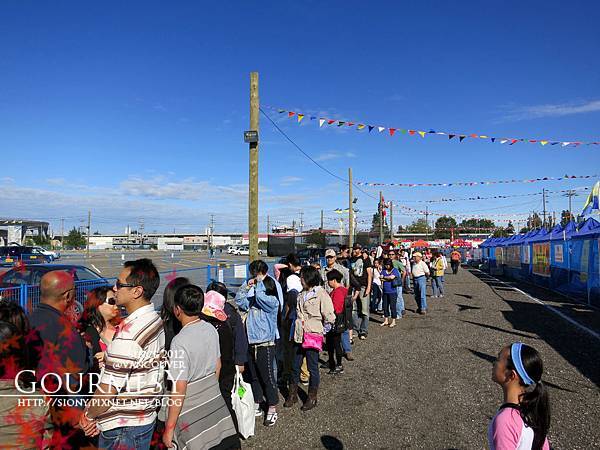 5mins to go.
See the long line behind us!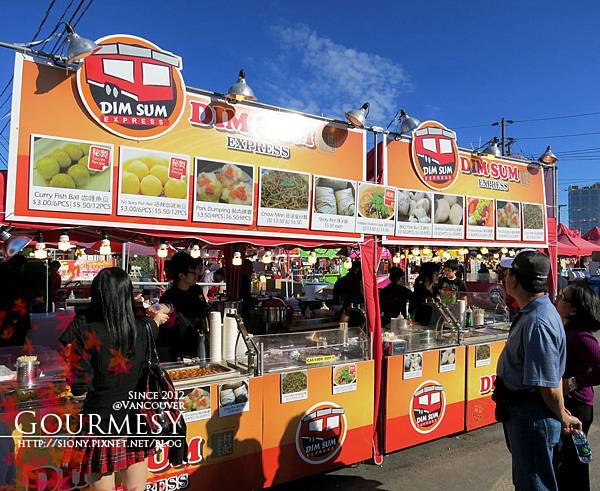 First stall! DIM SUM EXPRESS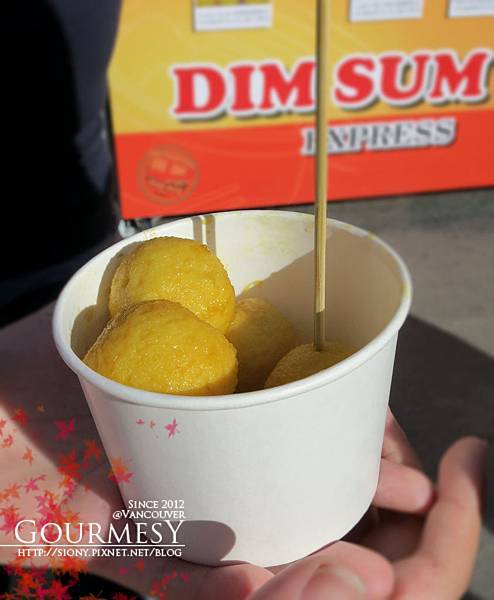 Curry Fish Ball
You can choose from spicy or not spicy at all.
We ordered the latter. Fish balls are good. Springy.
But the curry is too mild.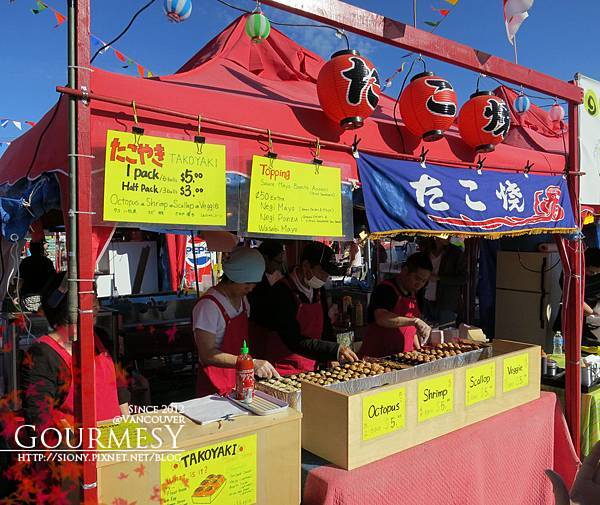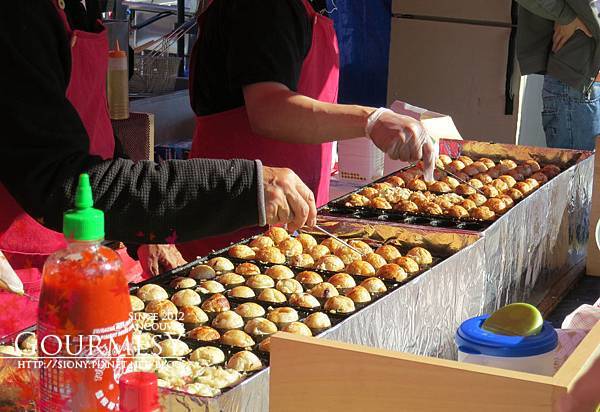 They were very busy turning around the takoyaki.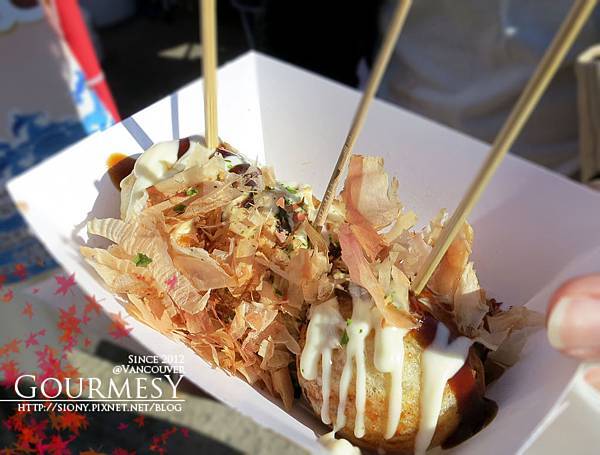 Takoyaki
They have shrimps/scallops/octopus.
Taste good but the texture is a bit loose. It would be crispier if they grill them longer.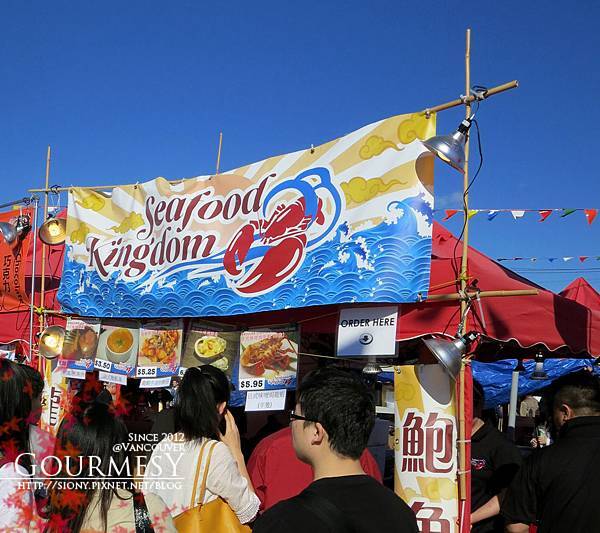 While we were lining up outside, we received a card from SEAFOOD KINGDOM
Famous for~~~lobsters!!!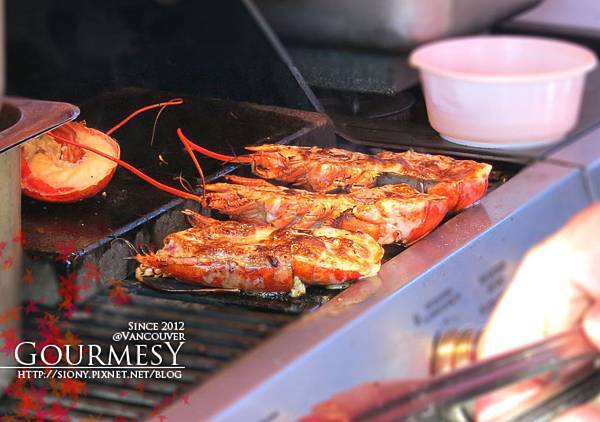 Slobering…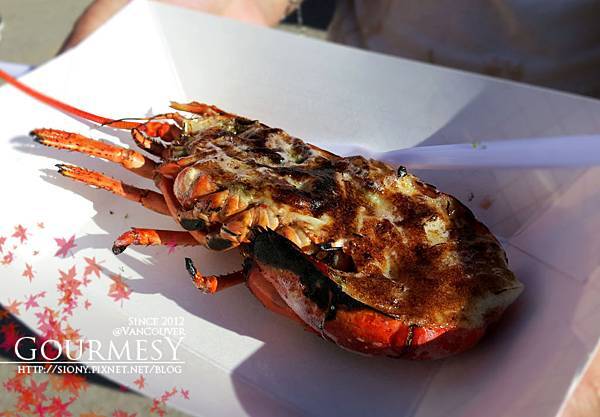 The lobster is juicy!
However, the taste of miso is not that good.
Half lobster $7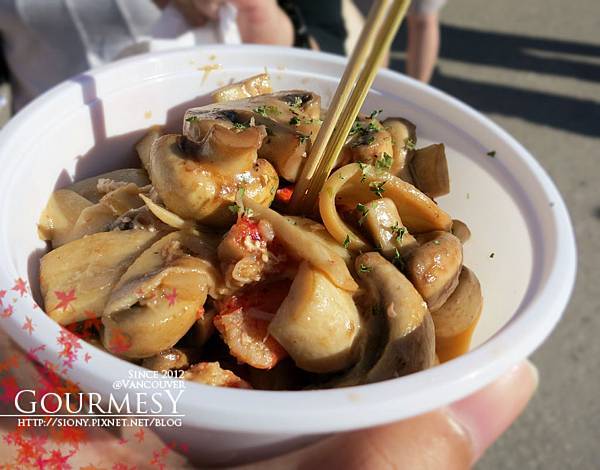 Pan Fried Mushrooms and Lobster $6
The lobster is not much. Well, that's expected.
Taste good:)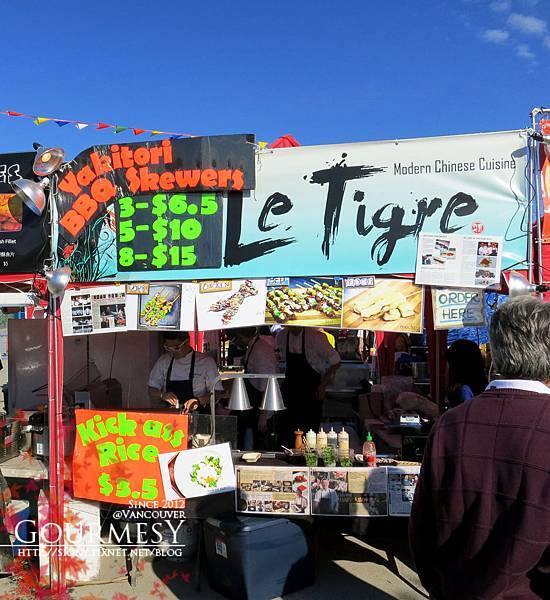 Modern Chinese Skewers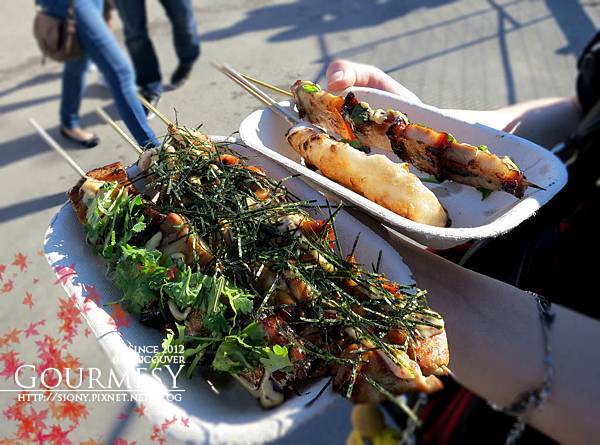 From the left:
Pork Belly (with cilantro),Chicken x 2, Mochi, Pork Belly (with out cilantro for S) $10 for 5
They didn't look nor taste like Chinese skewers…
The pork belly are a bit disappointing…
Chicken, not bad.
We didn't try the mochi. Our friend said it's good. May try next time.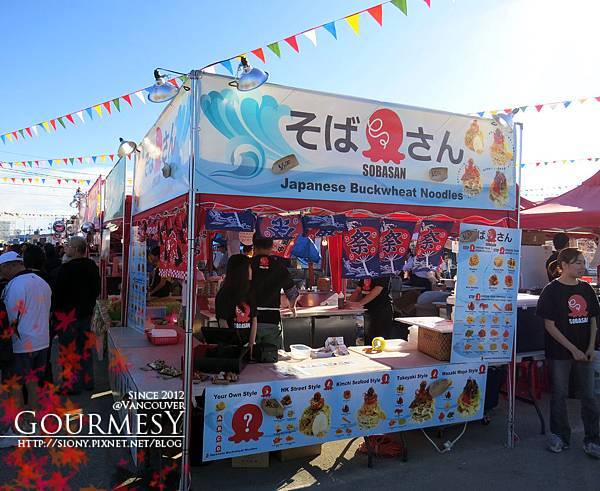 Sobasan, Japanese Buckwheat Noodles
Didn't try.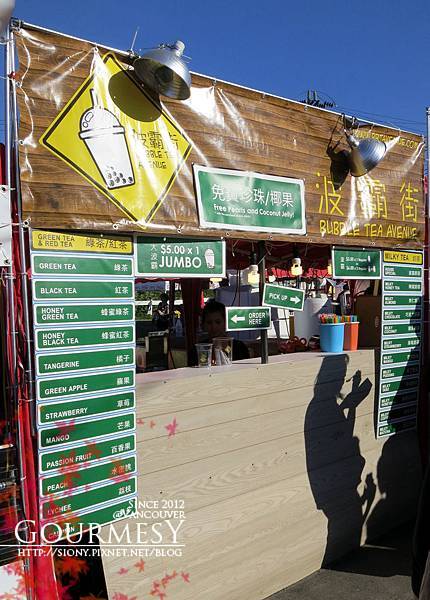 Bubble Tea Avenue
They have more than one stall.
I boughtBubble Milk Tea with Pearls
Not good…very bland. Definitely won't try again especially there are so many other choices.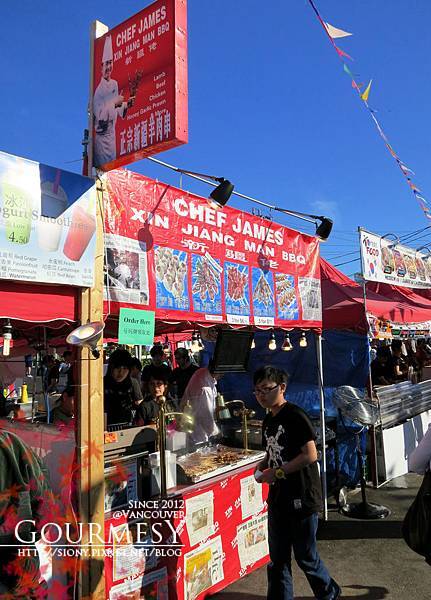 Chef James, Xin Jiang Man BBQ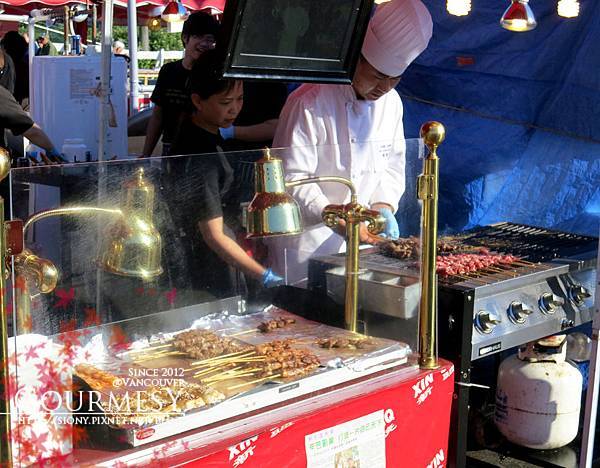 The Chef is wearing long sleeves and hat under this high temperature. Very professional.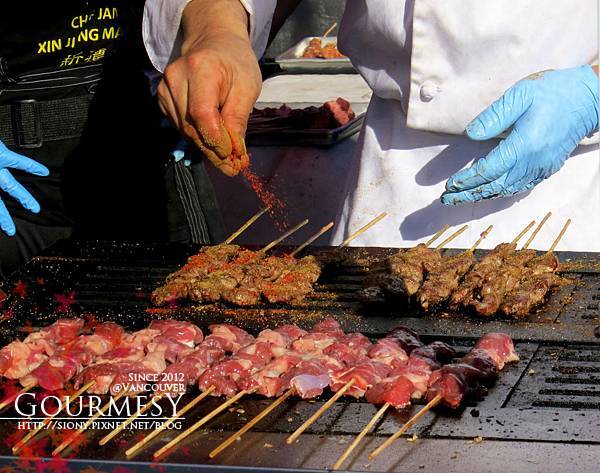 Waiting~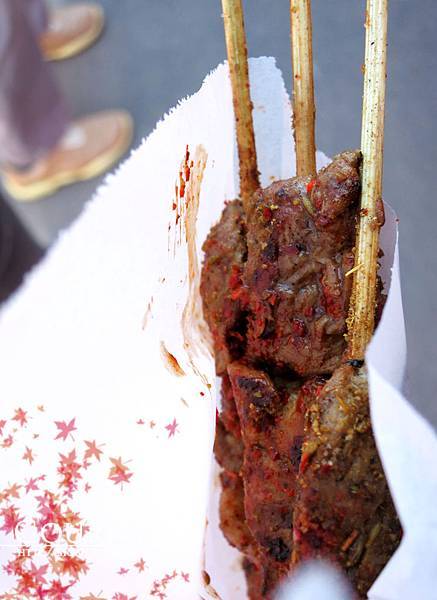 Lamb Skewer
We ordered mild spicy but…next time I may want to order not spicy…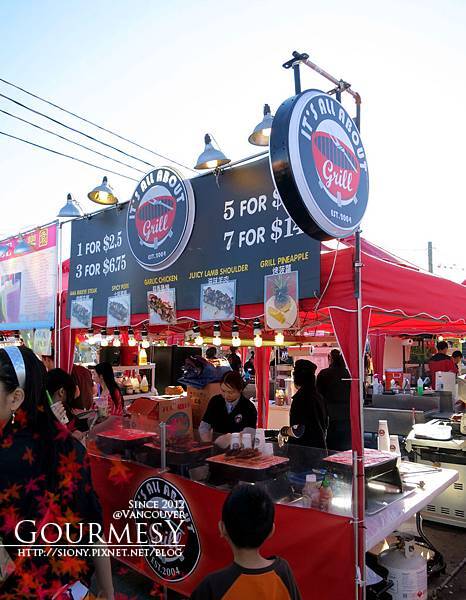 It's ALL ABOUT GRILL
Two of them in the night market but what they sell are a bit different 0.0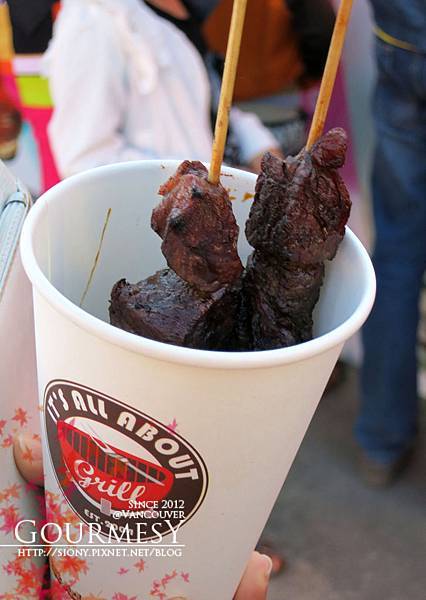 Beef
It's too hard….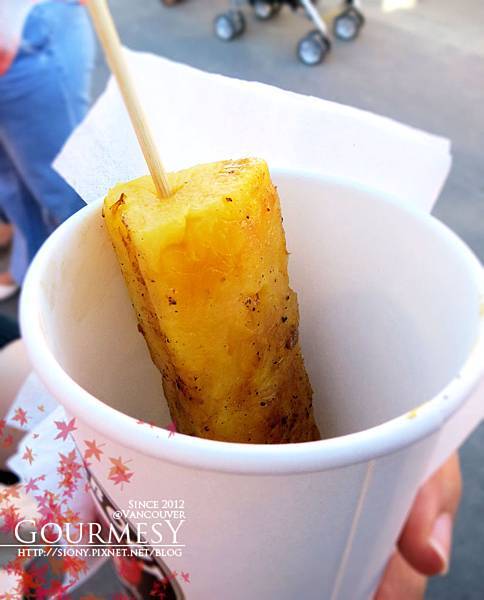 Grill Pineapple
We tried something like that with cinnamon in a Brazilian restaurant.
It would taste better if it has cinnamon in it but it's juicy enough!!
Must try if you like pineapple.
3 Skewers for $6.75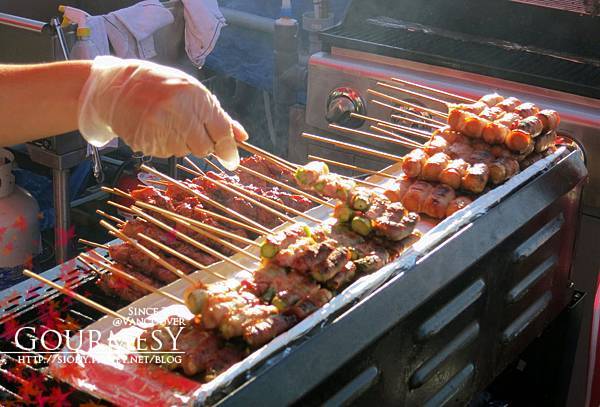 Another ALL ABOUT GRILL
They have asparagus wrapped with bacon and so on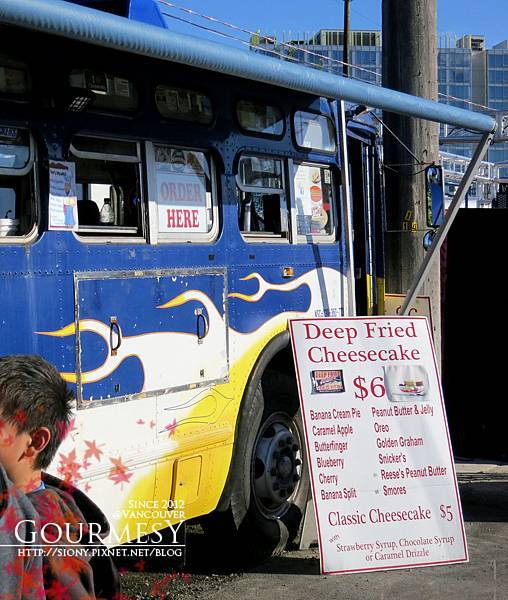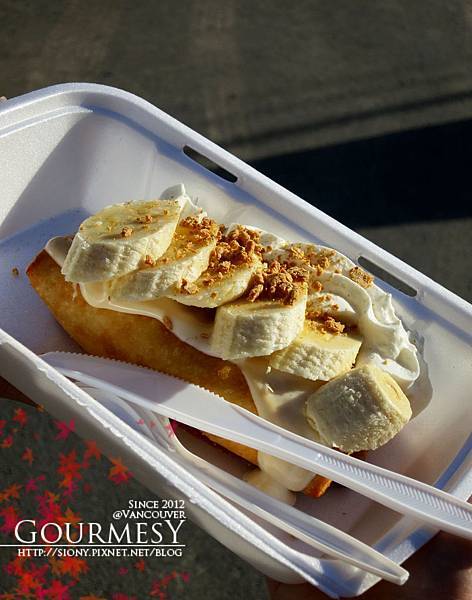 Deep Fried Cheesecake
Our Friend ordered this. Tried a bite…well I can only say that I do not like cheesecake…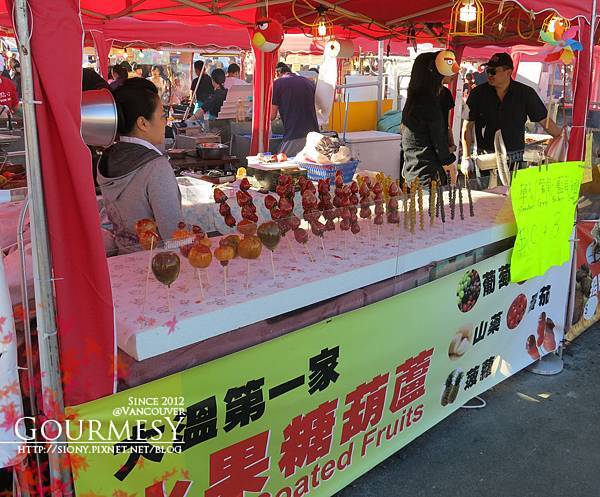 Sugar Coated Fruits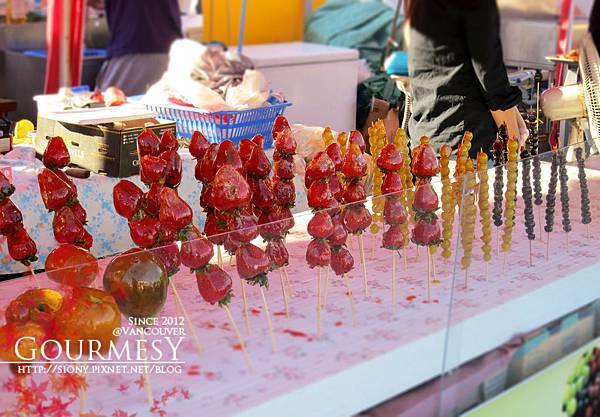 Didn't try. Look inviting.
But next time we went there, it's not longer there.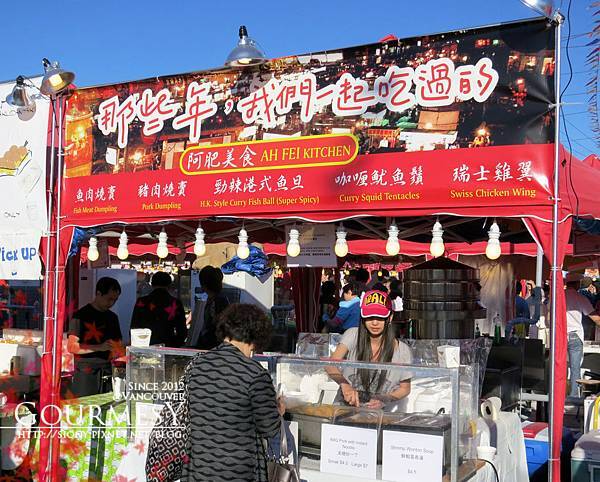 Ah Fei Kitchen
Hong Kong cuisine. Didn't try.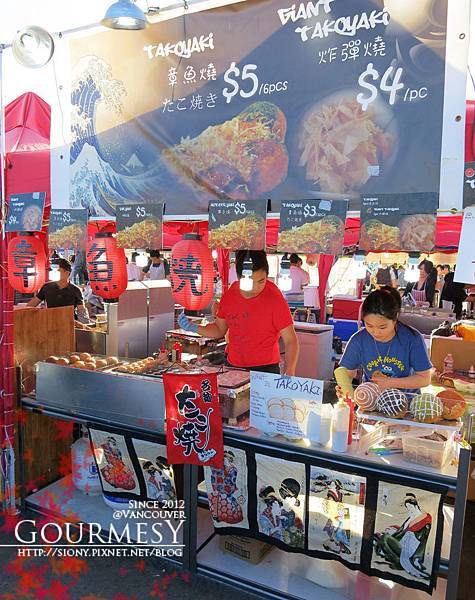 Another takoyaki. They also have jumbo size.
I tried something like that in Japan a long time ago.
I prefer the original size:) so didn't try at the night market.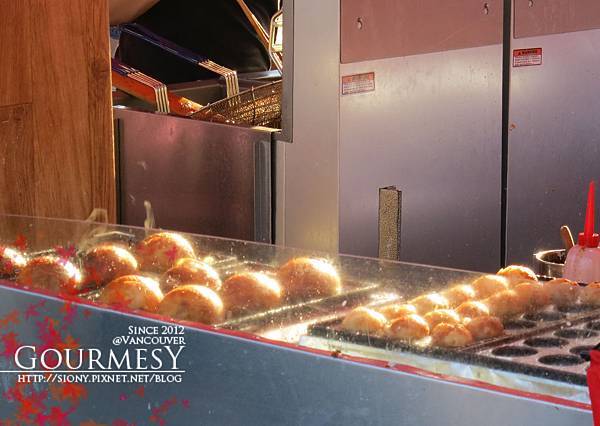 It looks attractive indeed.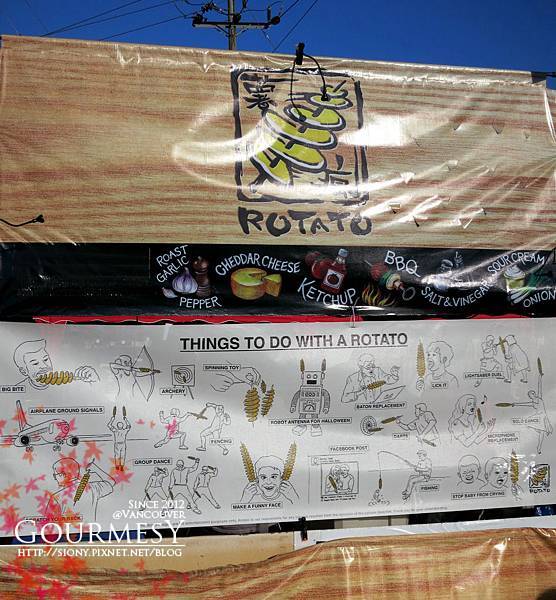 ROTATO, popular as always.
Never tried that because the line up is terribly long.
The poster is hilarious lol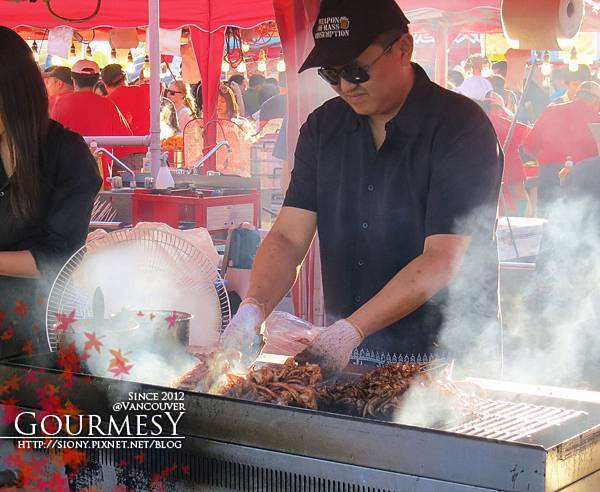 Grilled Squid Tentacles.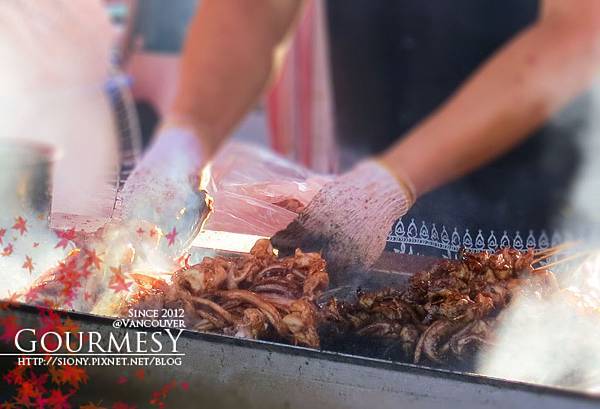 Didn't try but look attractive.
We saw many people walking with a box of them.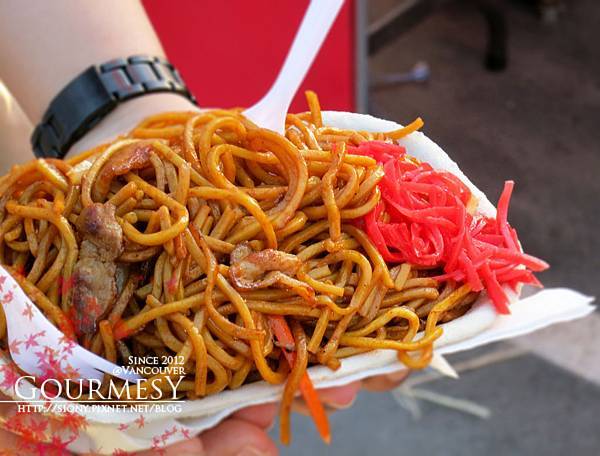 Our friend bought yakisoba.
Not bad.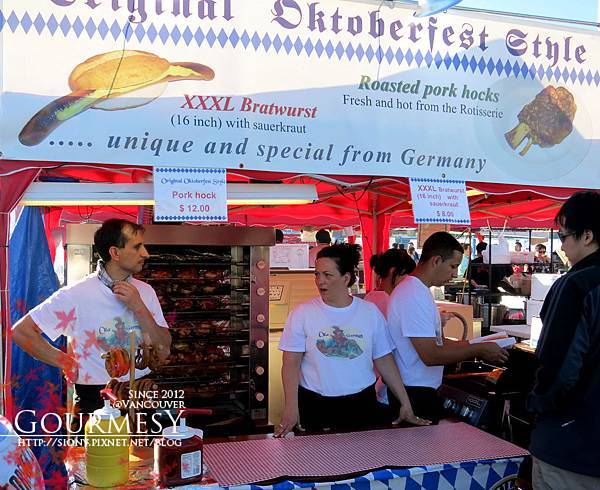 German food!! They sell only two kinds of food but both look super tempting!!!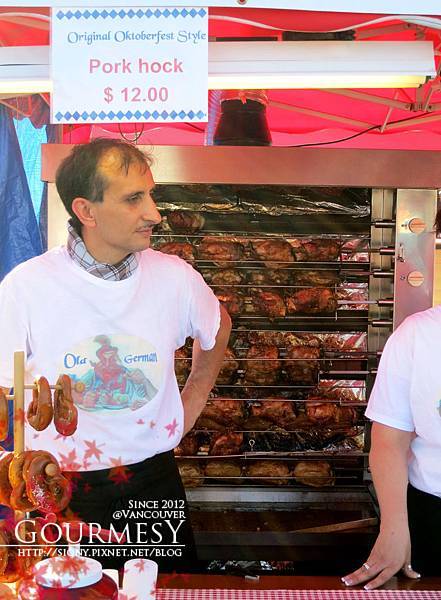 Zooming…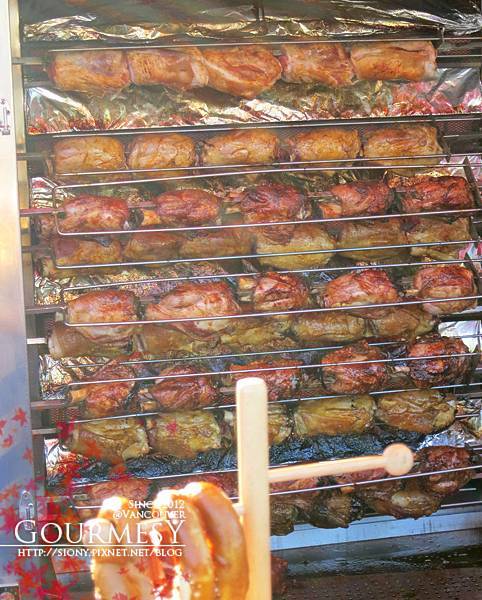 Zooming……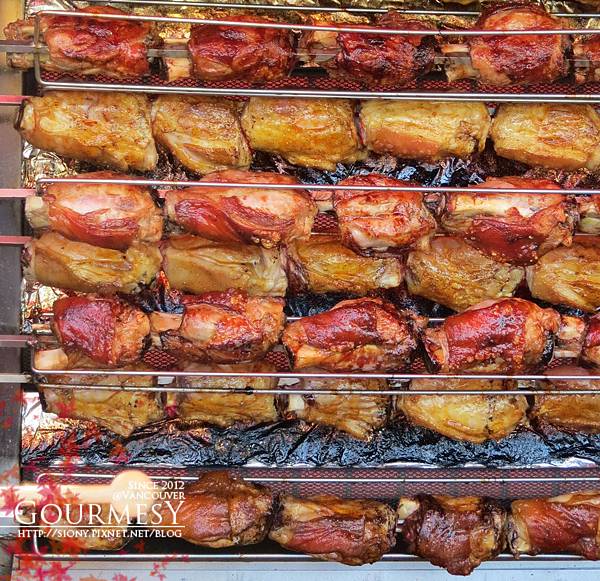 Omg….they all look juicy and lovely…how can I resist?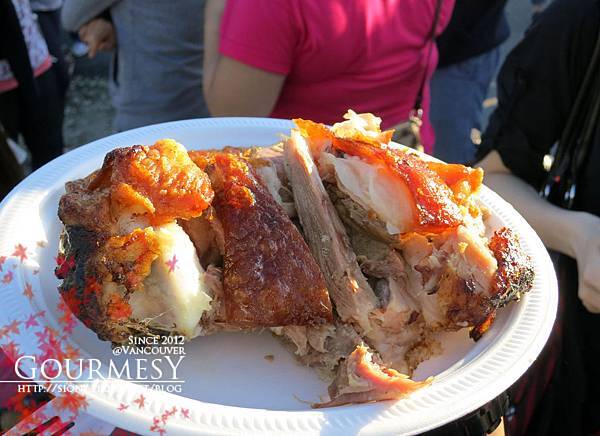 Pork Hock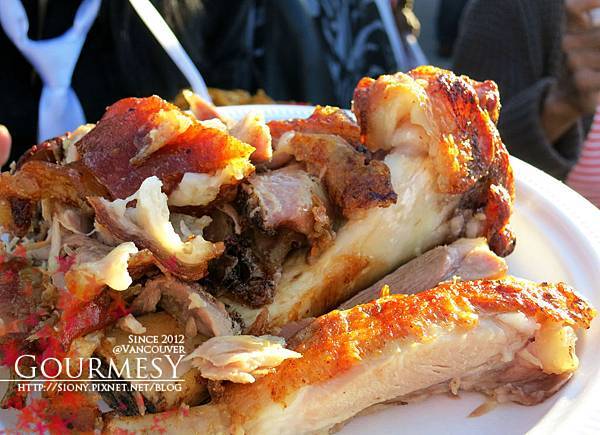 It's tender, crispy and juicy.
However…a little hair is still on the pork hock.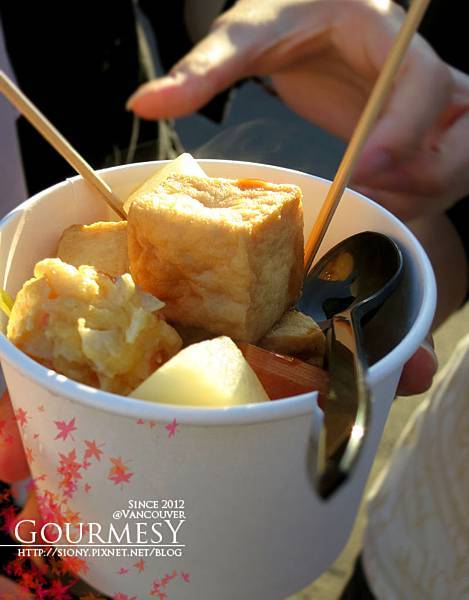 Taiwanese Oden
So-so.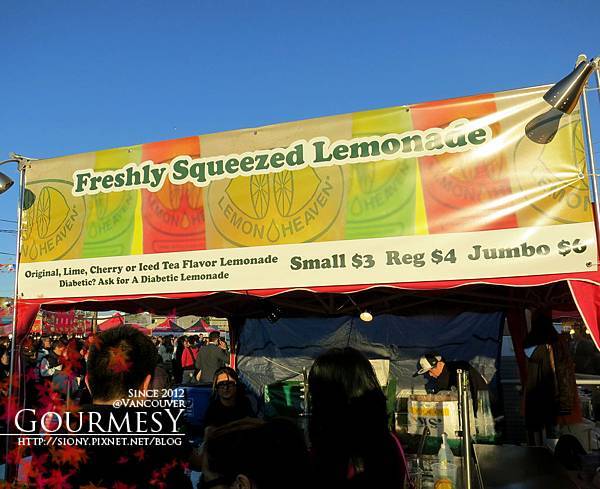 Freshly squeezed lemonade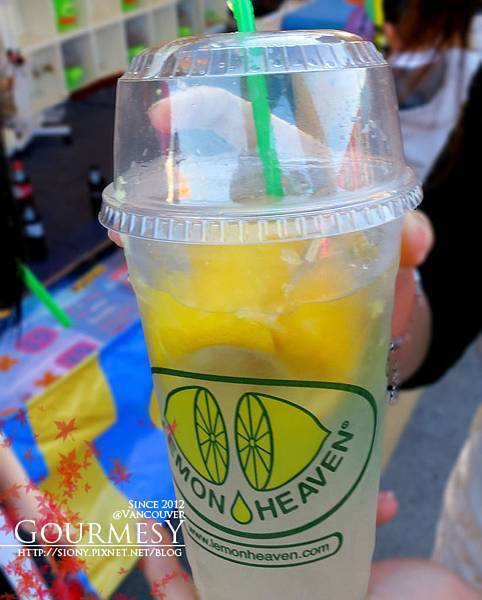 Tastes not bad but a bit too sugary.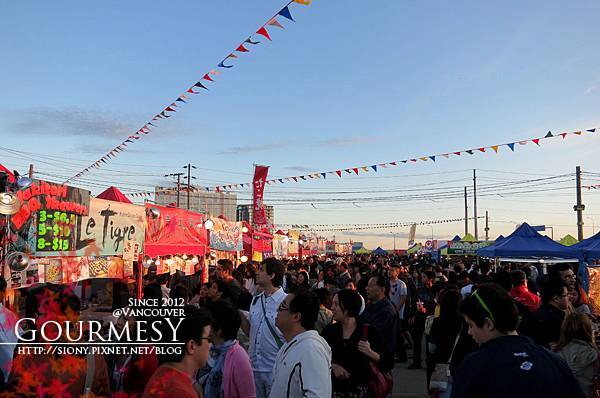 食飽要走的時候已經變成這種狀況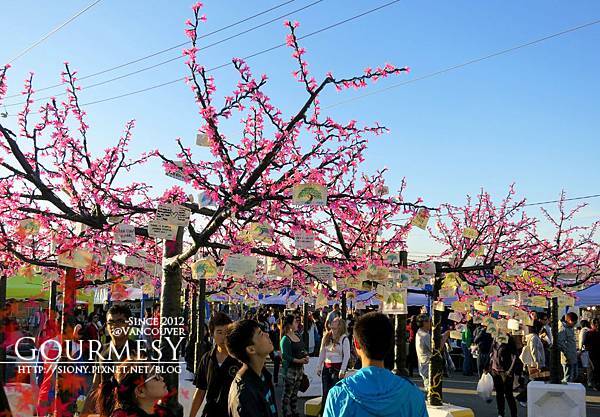 Wishing trees. Will glow at night.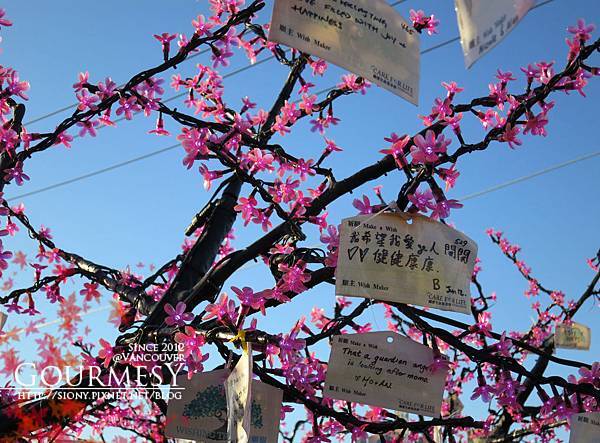 It's very interesting to read others' wishes. Some of them are romantic while some are funny.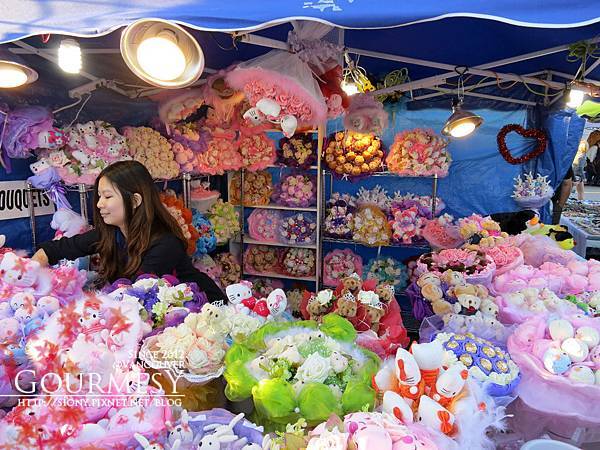 There are several stalls that sell various kinds of stuff. Souvenirs, fruit, macarons, etc.
This stalls sell brunches of love dolls~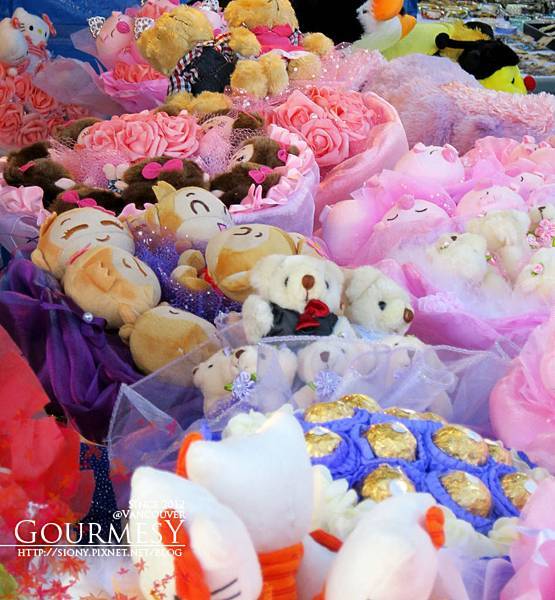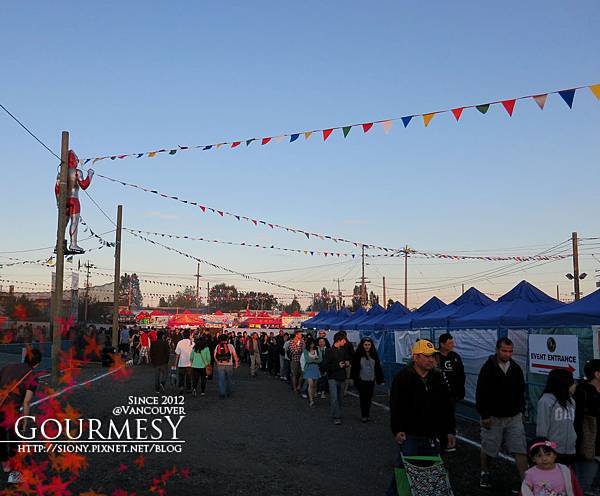 While we were leaving, lots of people are coming in.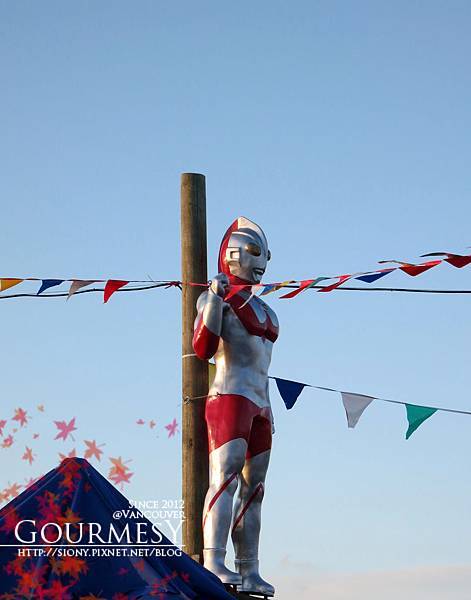 A poor superman was hung over there.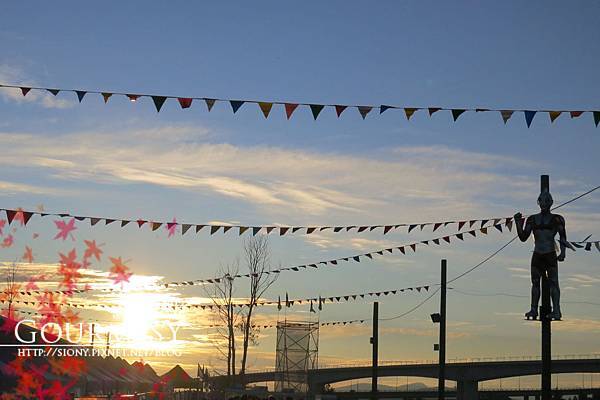 He looks like he's saying good-bye.
The sunset is very beautiful.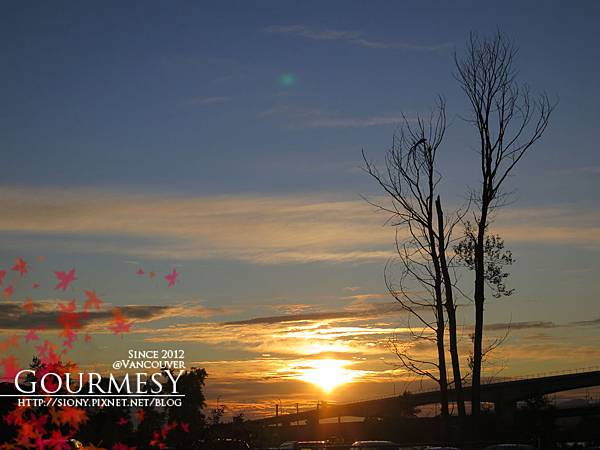 We are happy to see the sunset after such a great meal.
I love pictures in which the sun is the only light.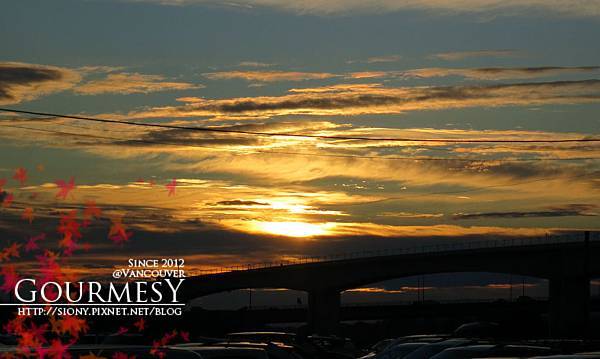 Good night, Vancouver.
8351 River Rd Richmond, BC V6X 1Y4
Related posts: