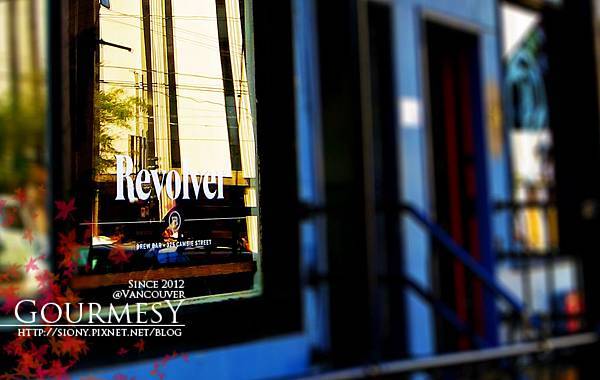 Revolver…what a name…
I could never relate this name to the best cafe in Vancouver.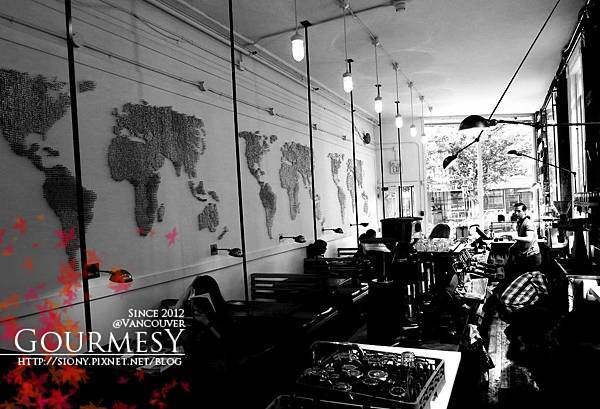 Same as its name, the design of Revolver is very stylish too.
On the wall, it's a world map made with golden and silver pins. Cool.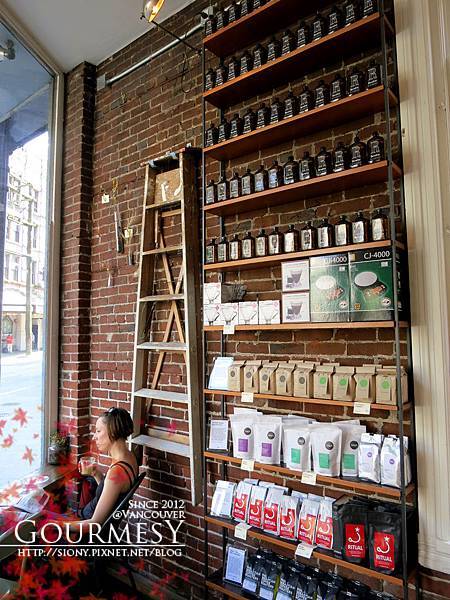 Another wall is built with red bricks. Match very well with the area.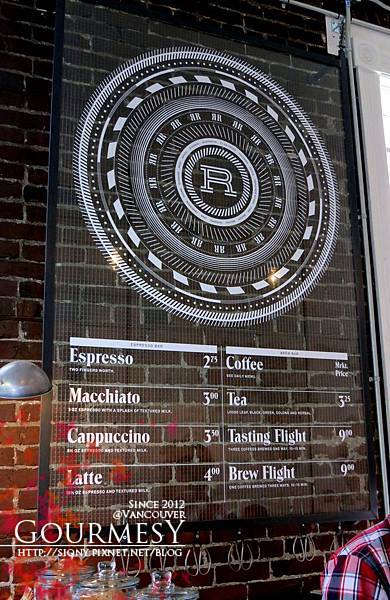 Menu.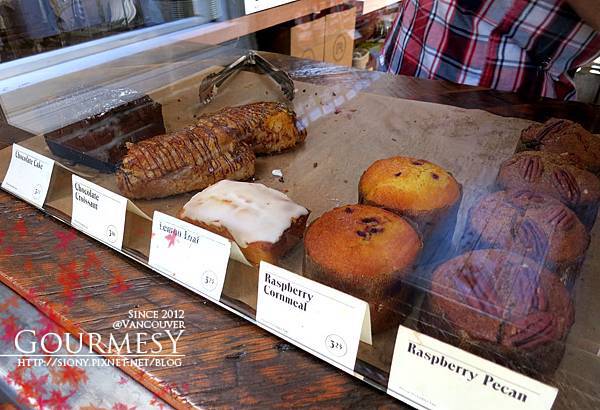 Pastries. Look good but too full to try.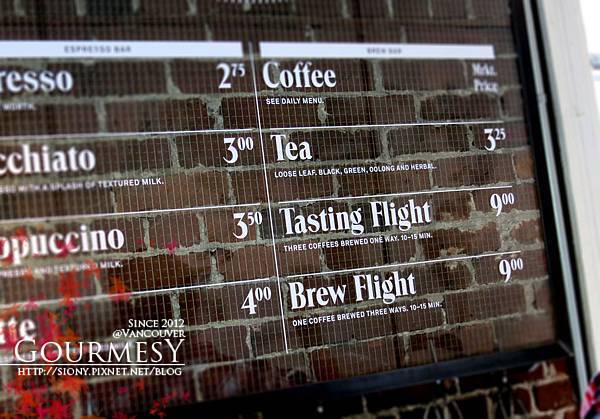 We ordered Brew Flight – one coffee brewed three ways.
Very new to us. First time saw this on menu.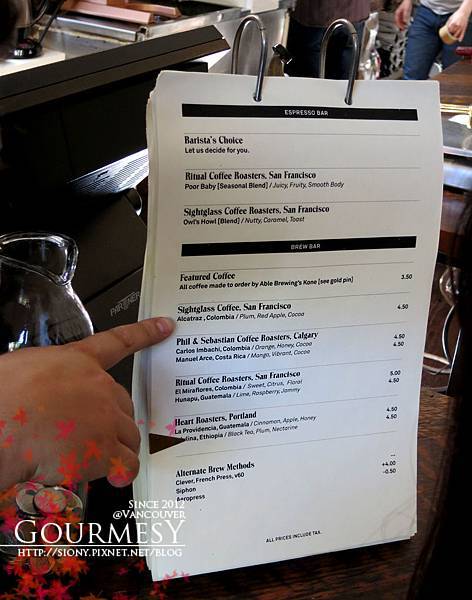 The staff was explaining each kind of coffee beans.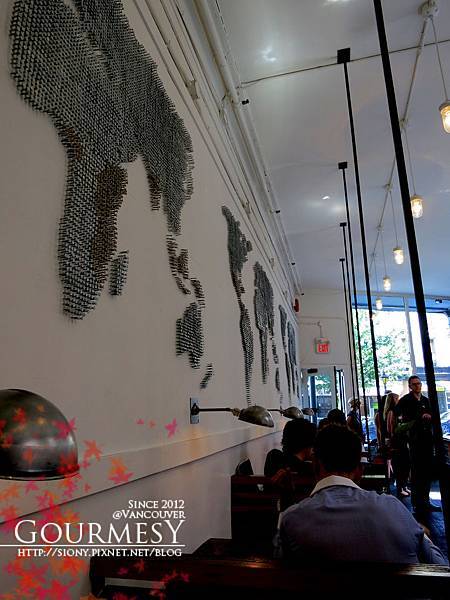 Quite a lot of people coming in and out.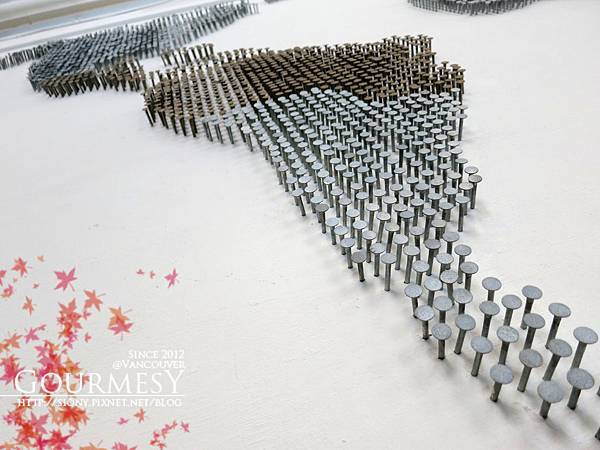 I heard that the golden pins indicate the origin of coffee beans. Cool (again).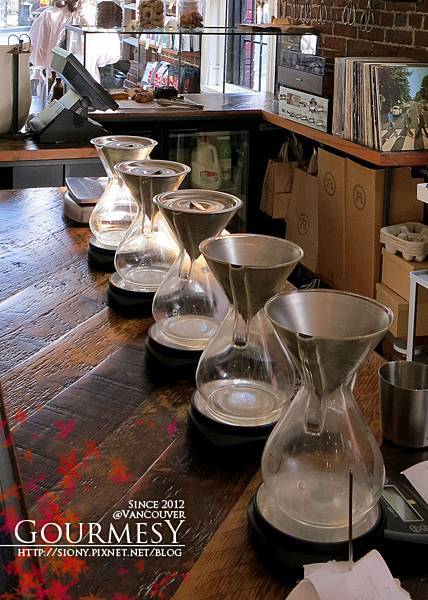 Coffee instruments…look so professional!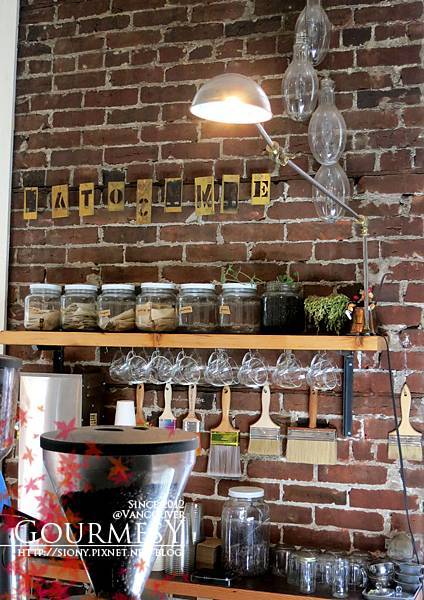 Even though the area and the furnishings are a bit too casual, inside is pretty organized actually.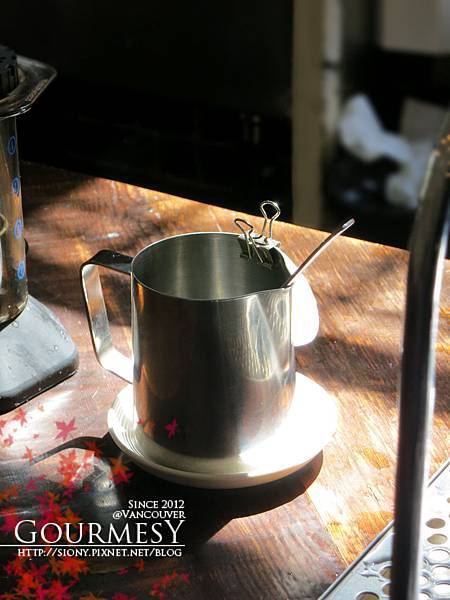 We know nothing about coffee so we can only provide pictures. Can't comment on anything. Sorry…Orz
The only thing we know is that the picture above is Clever Press.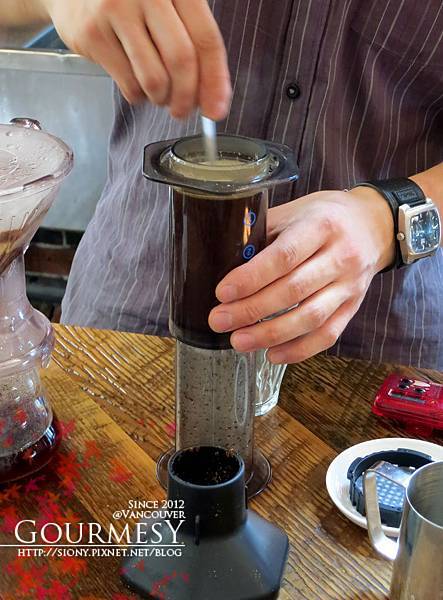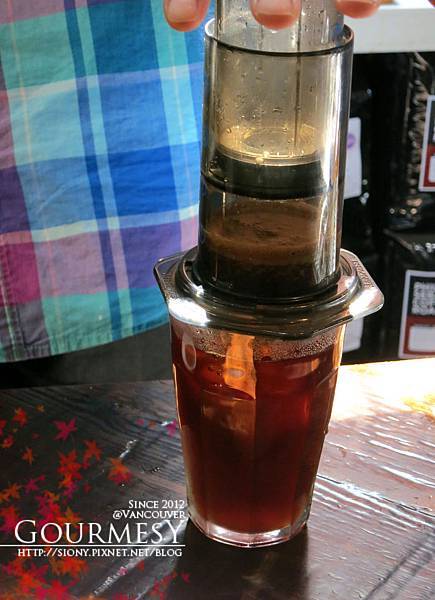 This is either Aeropress or French Press.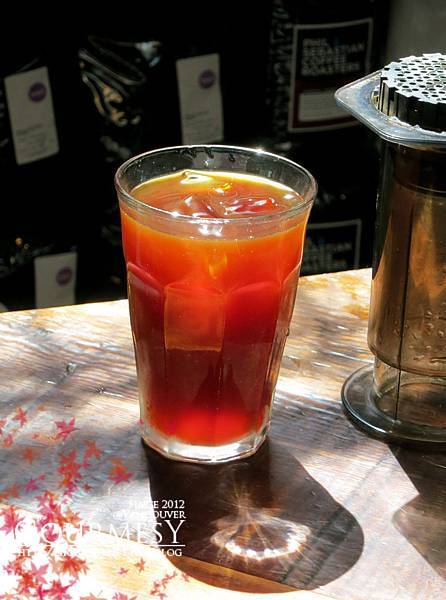 Looks inviting right but it's not ours.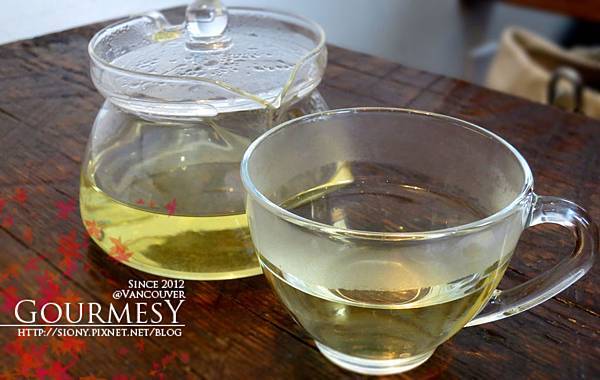 I ordered Green Tea as usual. Very bland.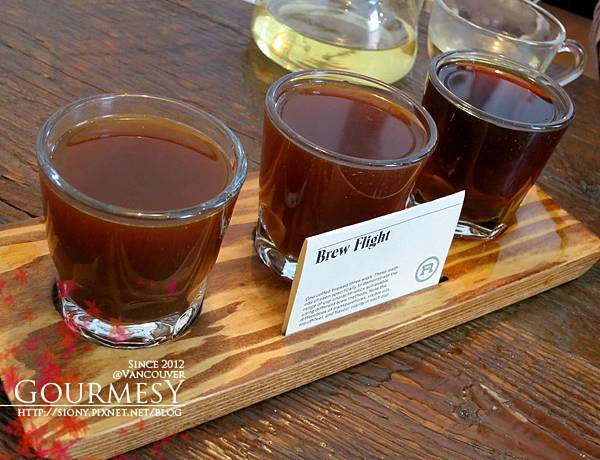 Ta-da! Brew Flight of Heart Boasters, Portland.
The description of Heart Boasters is hints of Cinnamon, Apple and Honey.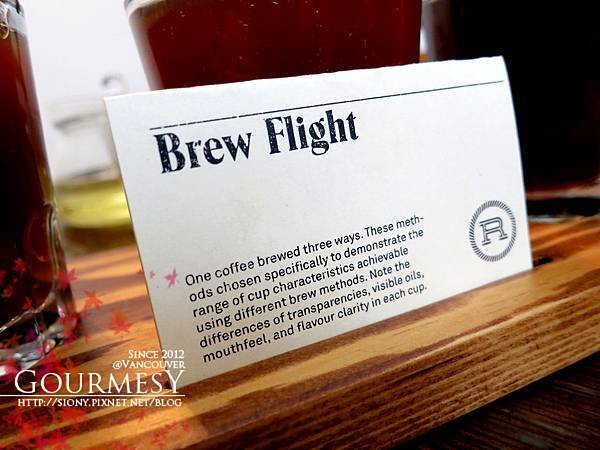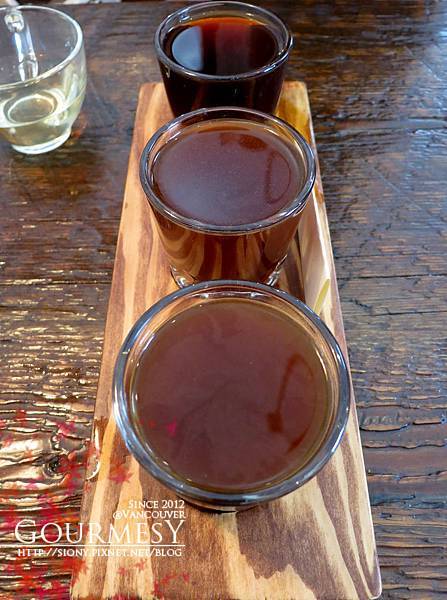 Our favorite is the lower one which is French Press. Very clear and smell good.
The middle one…uh..very sour. We don't like it.
The upper one is Clever Press. Very strong and long lasting. Not bad but we prefer French Press.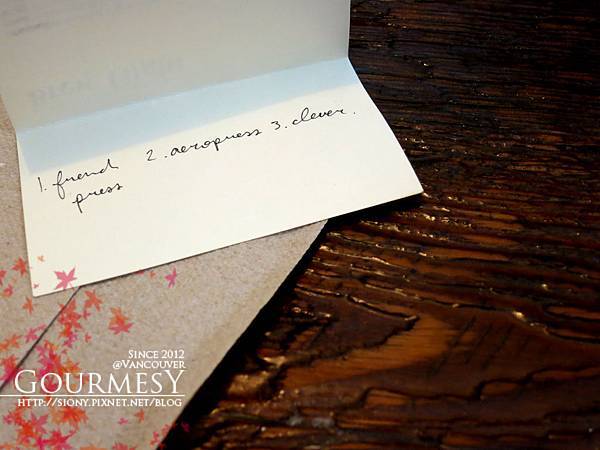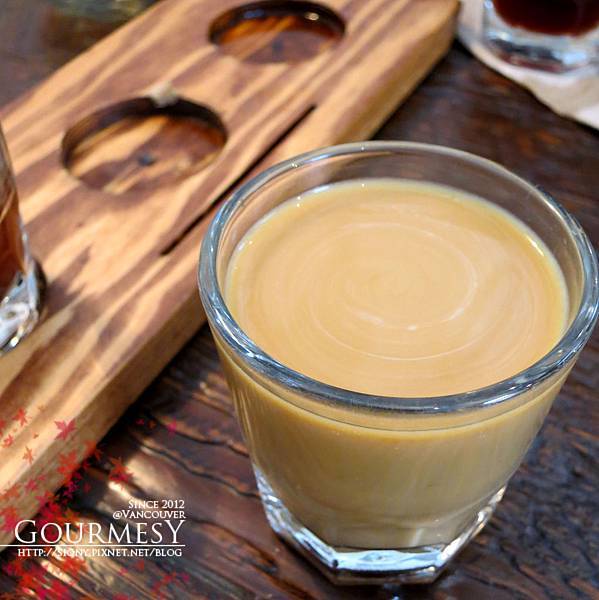 The middle one, Aeropress is too sour and bitter so we added some milk and sugar. Wow, much better (to us).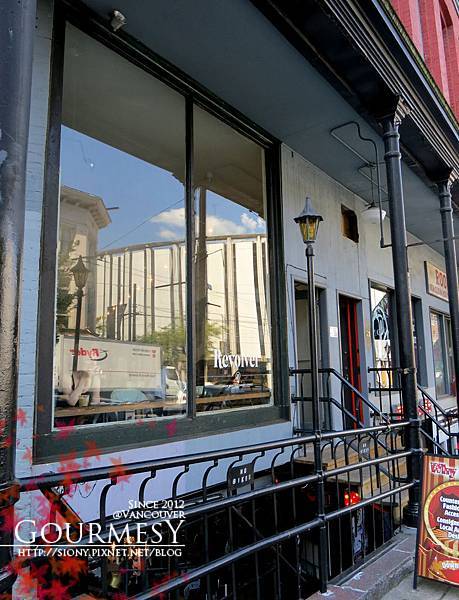 If you like coffee or interested in coffee, Revolver is the best cafe in Vancouver and there is no excuse to miss it.
I really like their idea of Brew Flight and Tasting Flight.
A nice place to learn more about coffee:)
325 Cambie Street, Vancouver, BC
Related posts: