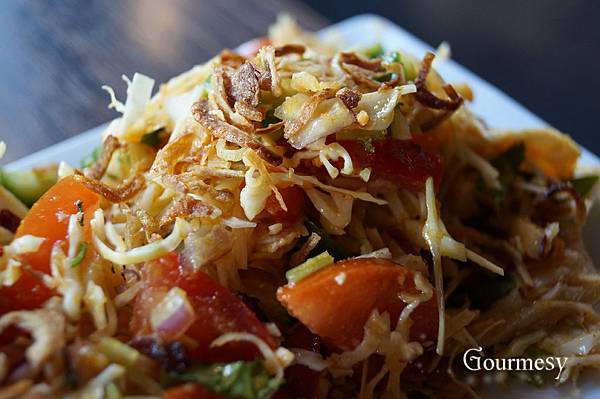 Very excited!
We found a Burmese restaurant (which is the only one in Vancouver)!
This is the first Burmese restaurant we have ever tried here:D
The name is Rangoon.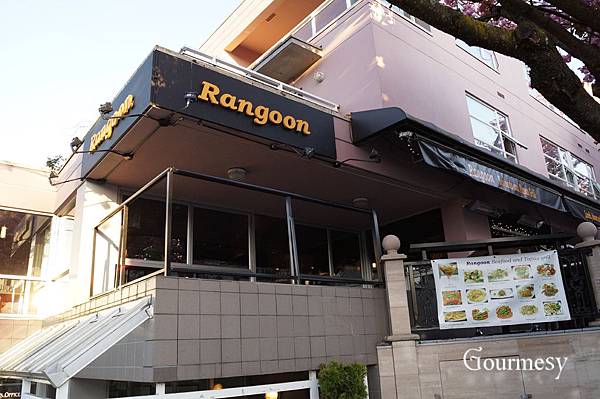 It's near the beach.
Lunch time starts at 1pm:)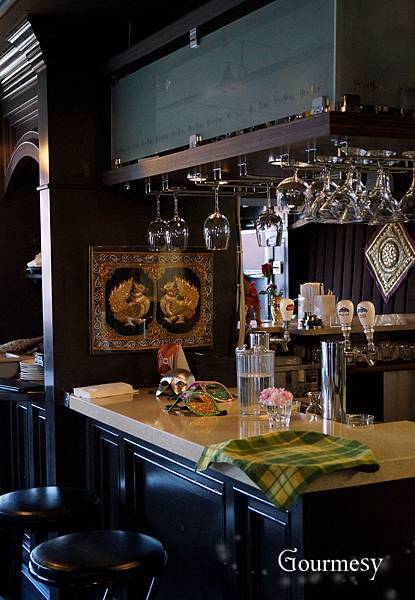 It's good to have a glass of wine and feel the wind.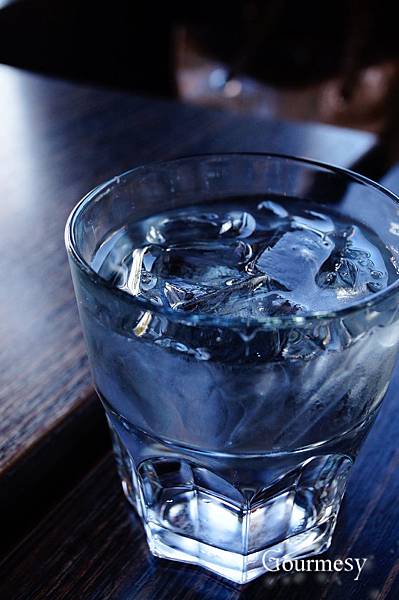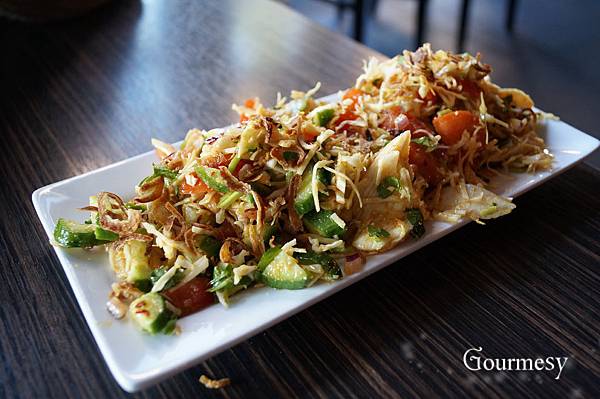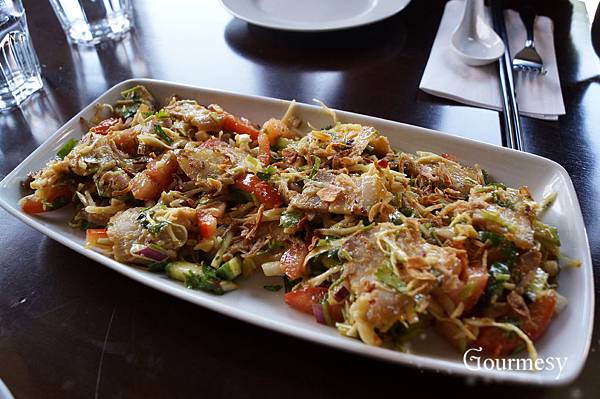 Chicken or pork belly salad (Top: Chicken Salad; Bottom: Pork Belly Salad)
chicken breast or ork belly, cabbage, tomato, cucumber, red onion, cilantro, roasted garlic& onion
Both are very refreshing and good.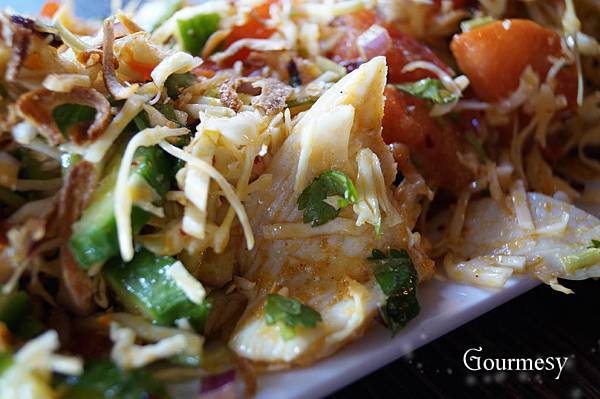 The chicken is tender.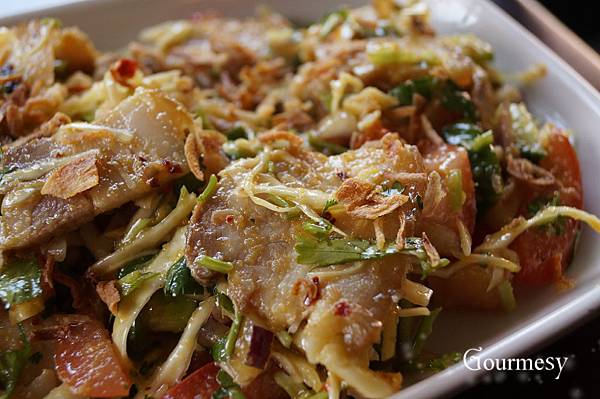 The pork belly brings more flavors to the dish.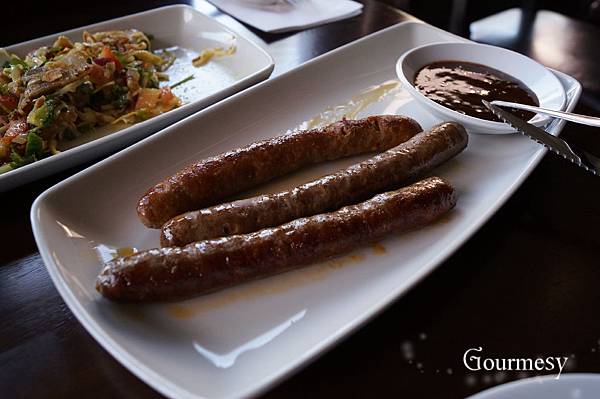 Morocco lamb sausage
Bouncy and juicy. We finished it in seconds:D
It would be perfect if the taste of lamb was stronger.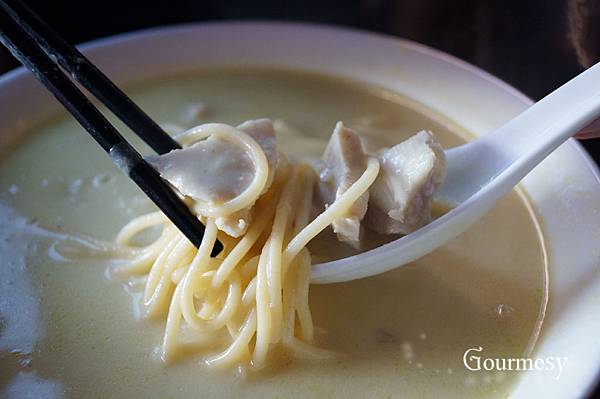 Owno-kauk-swè
chicken coconut curry, pea flour, yellow noodles
It's a bit too bland and too watery…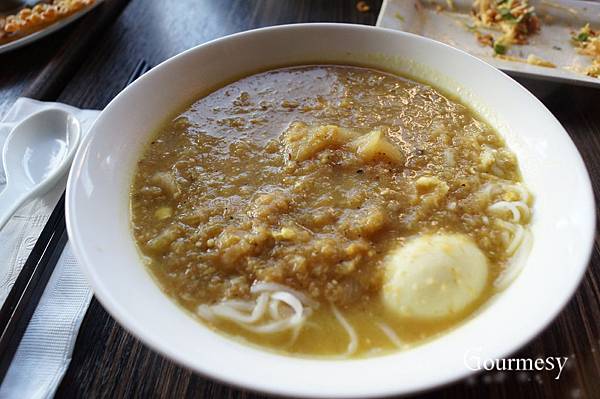 Mohinga
thin rice noodles, fish gravy, garlic, onion, ginger, lemongrass, roasted rice and peas flour, hard-boiled egg, side peas cracker and chili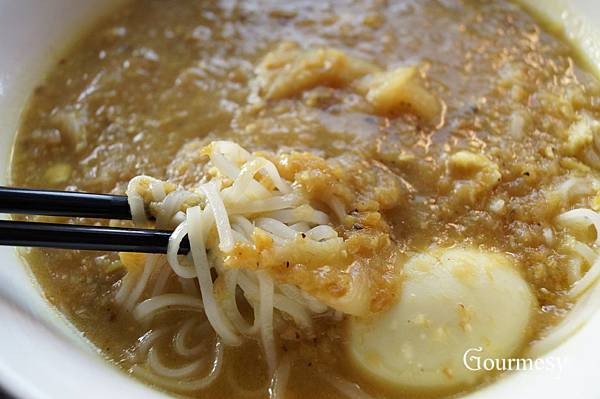 It's a traditional Burmese dish.
I love it. The gravy matches very well with the rice noodles.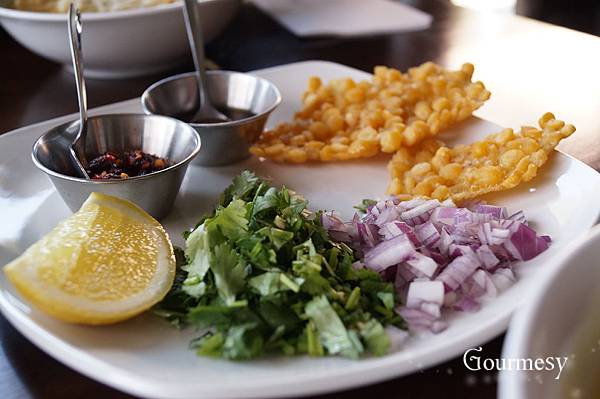 The mohinga becomes even more flavorful after adding all these:)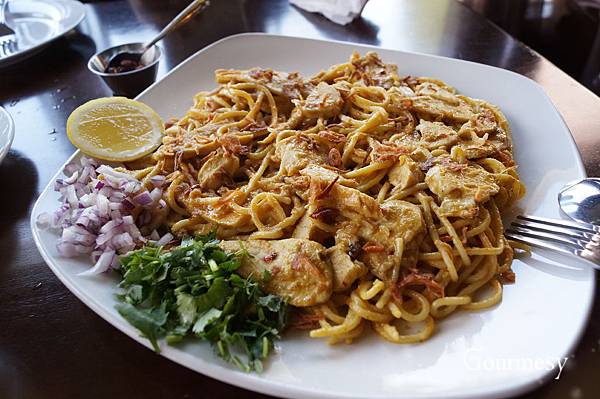 Nangyi thoke
(udon noodles or spaghetti noodles) coconut chicken (breast) curry, lemon, chili roasted peas flour, cabbage, red onion, cilantro
Before I had nangyi thoke, I thought mohinga would be my favourite dish in Rangoon.
However, I fell in love with nangyi thoke once it's on the table…it smells super nice!!!!!
The balance of coconut and spices is well controlled.
We couldn't stop until the plate was empty:P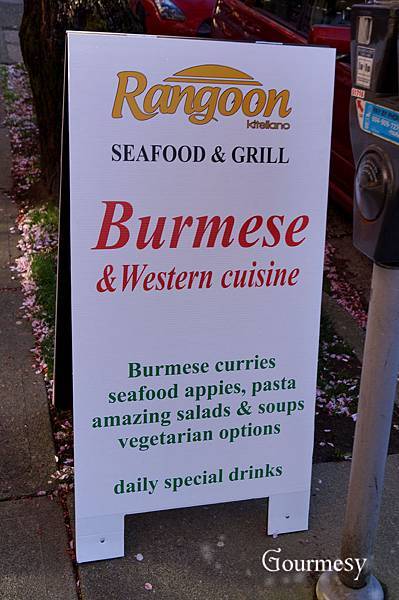 The food and the service are both nice.
The owner is very friendly and passionate.
It's nice listening to his story.
If you are interested in Burmese, Rangoon is what you need to try:)
Rangoon
(604) 558-1602
1602 Yew St  Vancouver, BC
Related posts: