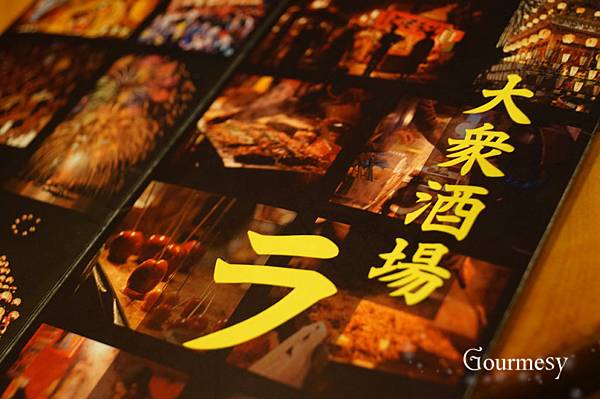 Recently, many restaurants have closed:(
Pair Bistro is one of them. The bright side is that more new restaurants are coming to replace.
Rajio is the replacement.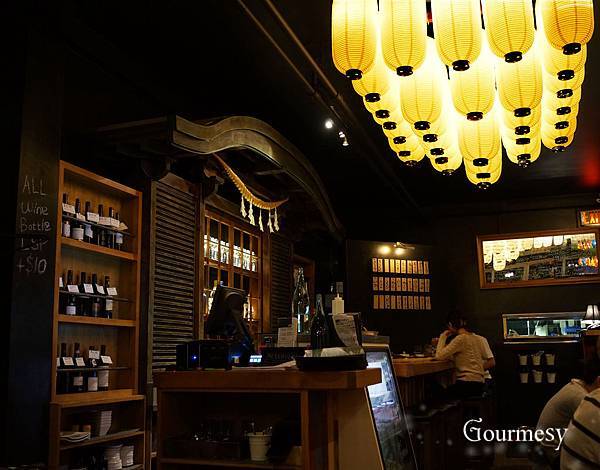 There's no shadow of Pair Bistro. The furnishings are very "Japanese". Nice.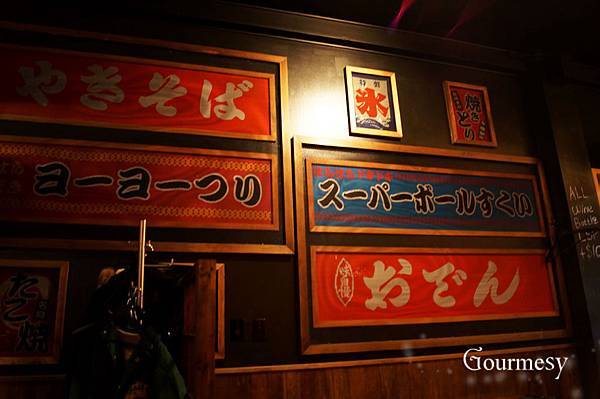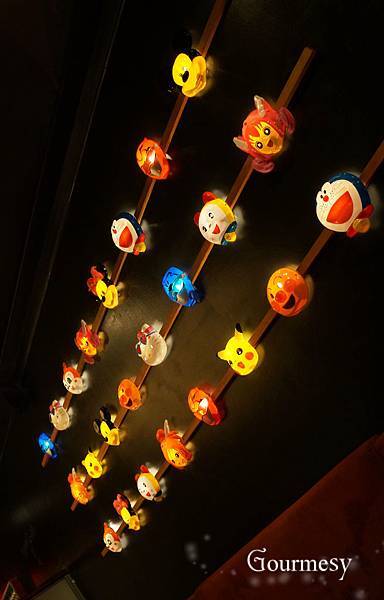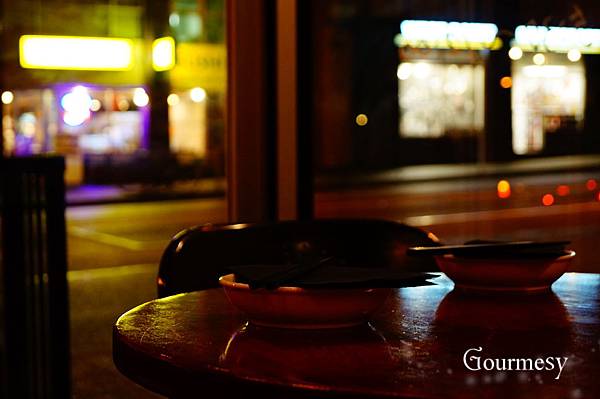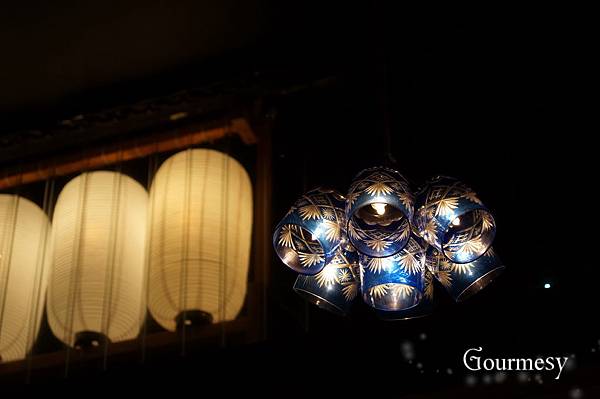 The lights are beautiful.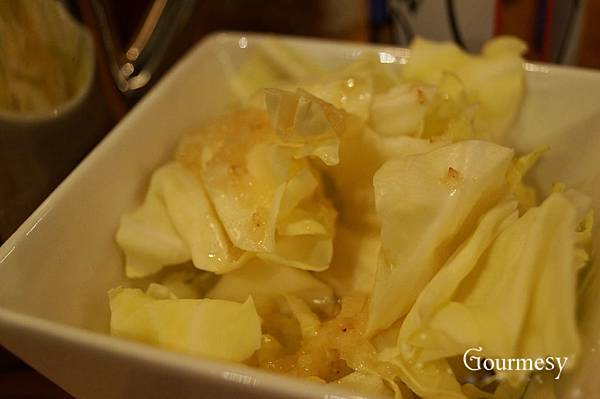 Salad on the house. Cabbage with sour sauce.
Very appetizing.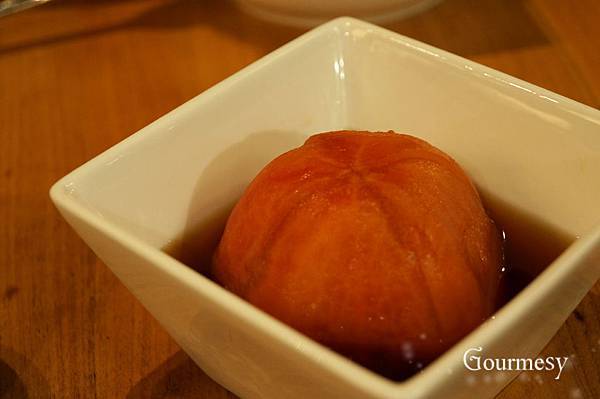 Whole Tomato Ohitashi
Very refreshing.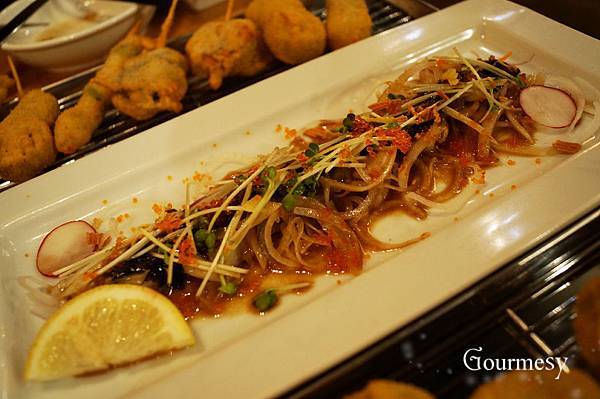 Scallop Cappaccio
The scallops are buried…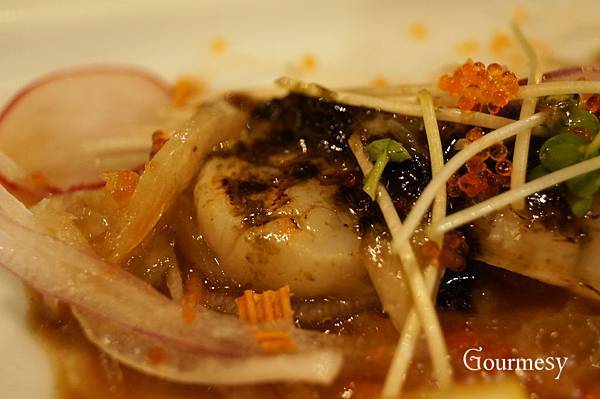 The seasonings are good.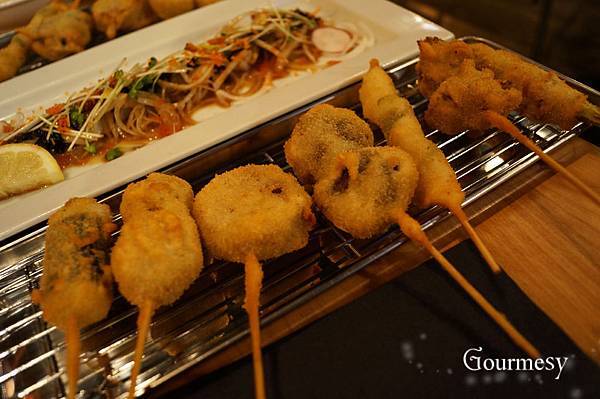 特選串盛リセツト
Premium Kushi Katsu Set
This is their signature but only ten sets are prepared per day.
There are Shitake mushroom stuffed with shrimps, Asparagus wrapped with pork, Braised pork belly, Shiso chicken balls, Lotus root stuffed with chicken, Shiso shrimp rolls and Mochi rice cake wrapped with seaweeds. 
All of them are pretty unique.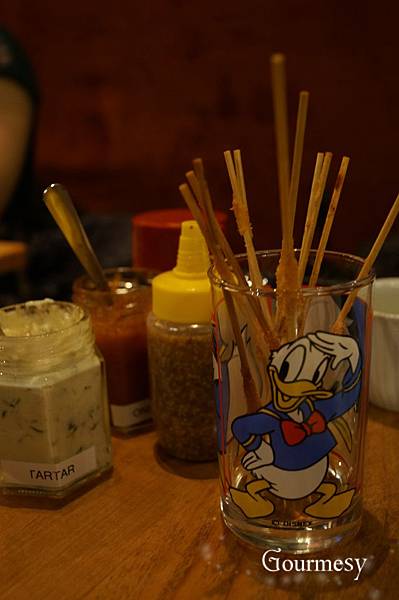 We didn't try much but the dishes are not bad.
I hope there would be more choices on the menu.
Rajio Japanese Public House
(604) 558-1679
3763 W. 10th Ave.  Vancouver, BC
Related posts: