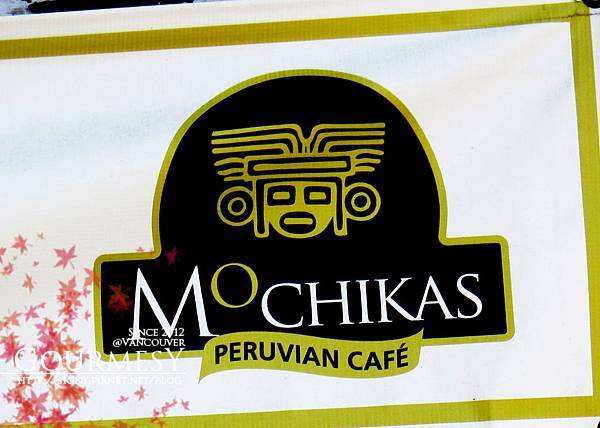 We haven't been to Peru before and only tried something related to Peruvian in Baru Latino.
So glad to know that there is a Peruvian restaurant here in Vancouver.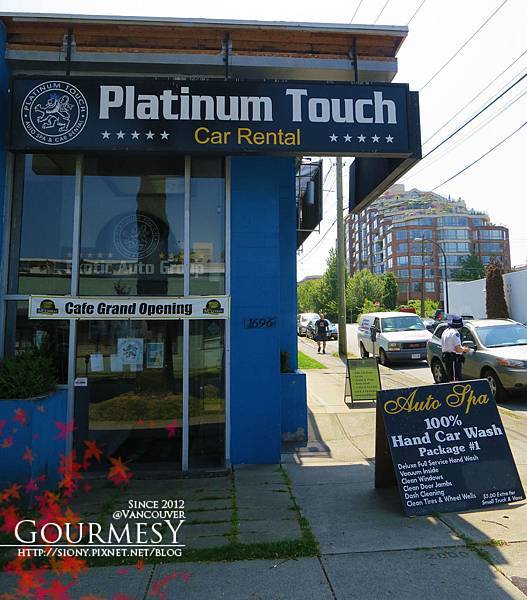 This is the entrance. It's just right beside an auto spa company.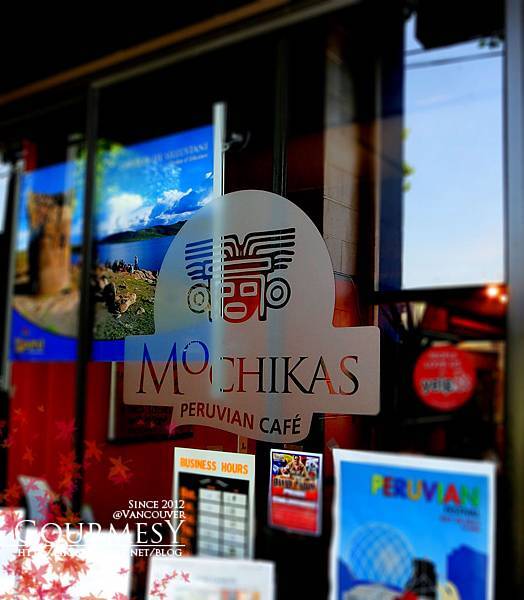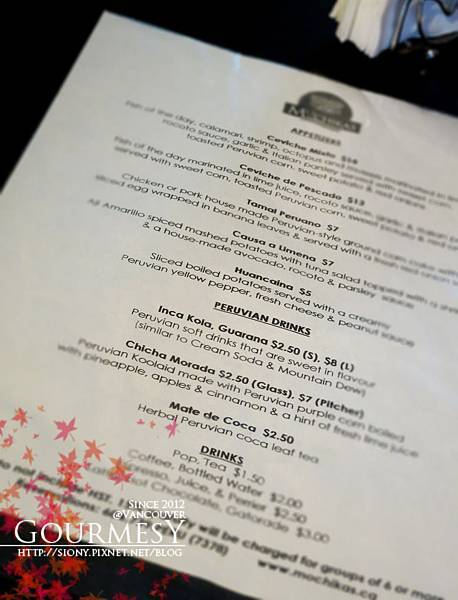 Menu (front).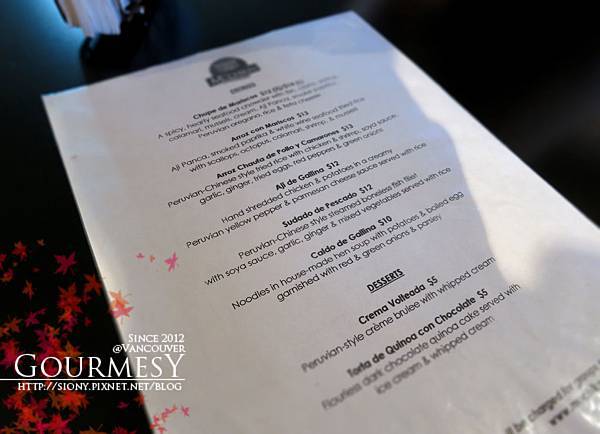 Menu (back).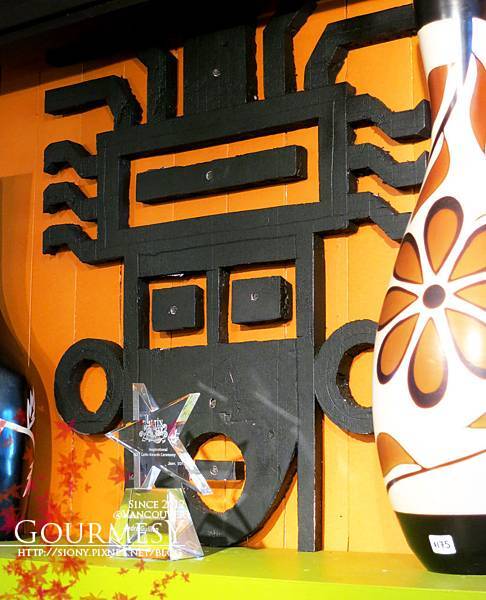 Lovely decorations. The vases are for sale. $175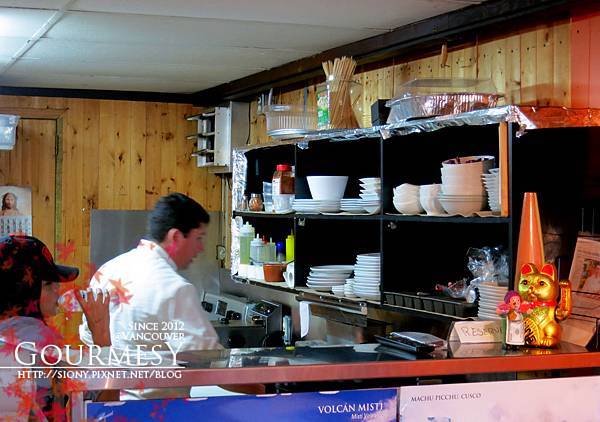 Mochikas's owners.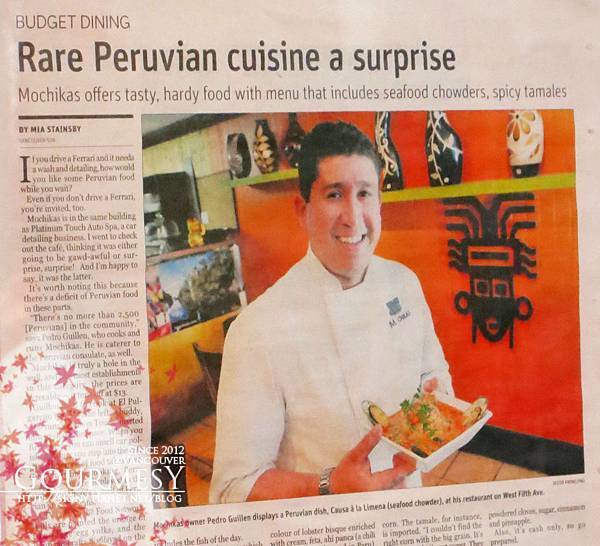 The owner didn't smile at our camera so we took pictures of him in newspaper.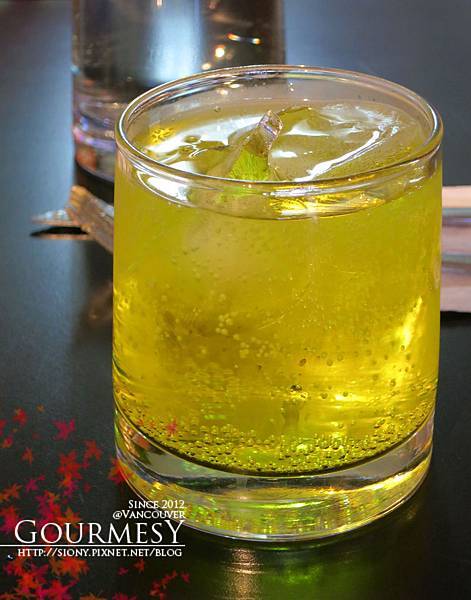 We saw every tables in the restaurant ordered this so we try.
Forgot the name…sorry.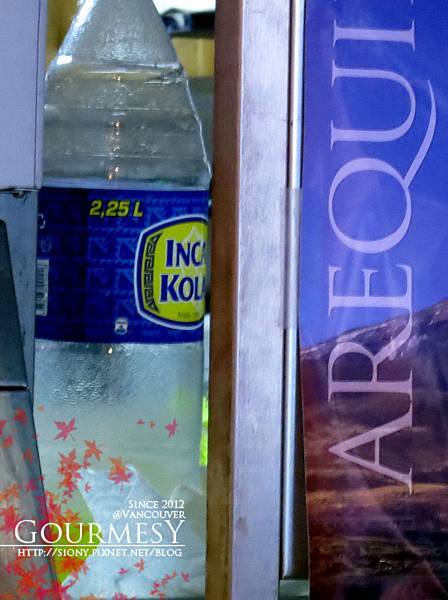 But we guess it's from this bottle. Tastes like Schweppes Cream Soda.
Yuca frita con chicharron
Deep fried pork belly and cassava root
We have never tried cassava root before and we love it!!! It's better than regular fries.
The pork belly is very delicious but ….too fatty><
A lovely dish:))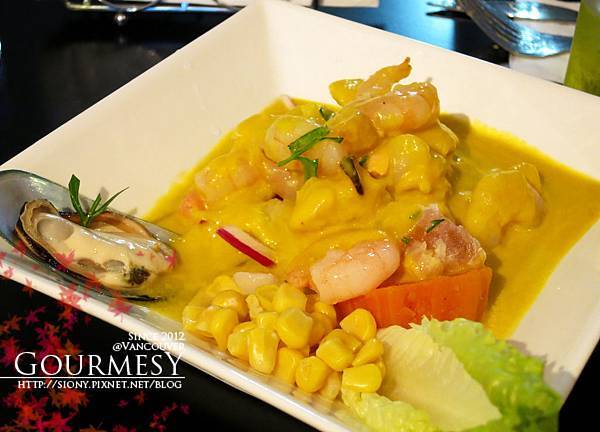 Ceviche Mixto
Fish of the day, calamari, shrimp, octopus and mussels marinated in lime juice,
rocoto sauce, garlic & Italian parsley served with sweet corn,
toasted Peruvian corn, sweet potato & red onions
The taste is ok but too much sauce! Sour and a bit too spicy…
We can't finish it…so don't recommend.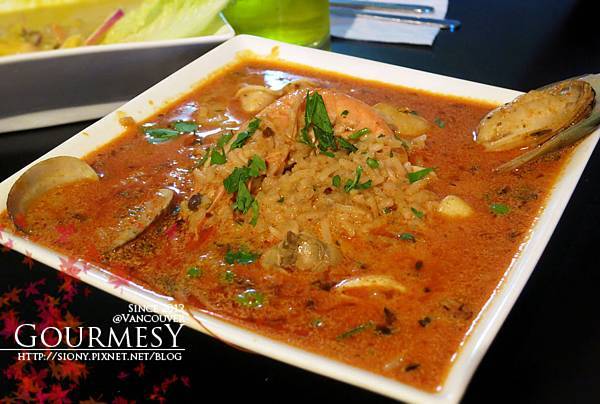 Chupe de Mariscos  (SMALL)
A spicy, hearty seafood chowder with fish, clams, shrimp, calamari,
mussels, cream, Aji Panca, smoke paprika, Peruvian oregano, rice & feta cheese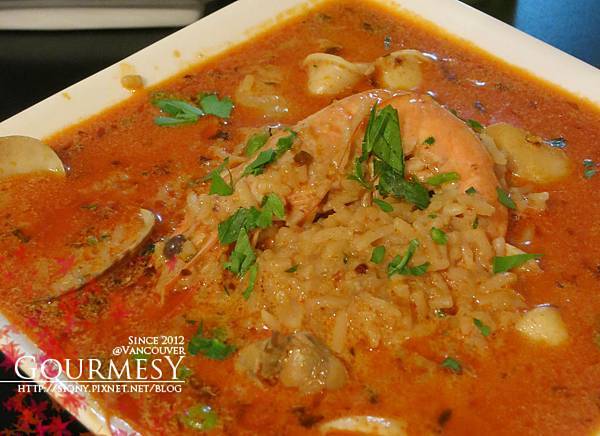 Weird…they said it's spicy but we didn't taste it.
Very nice:) Much better than what we have expected. Love it.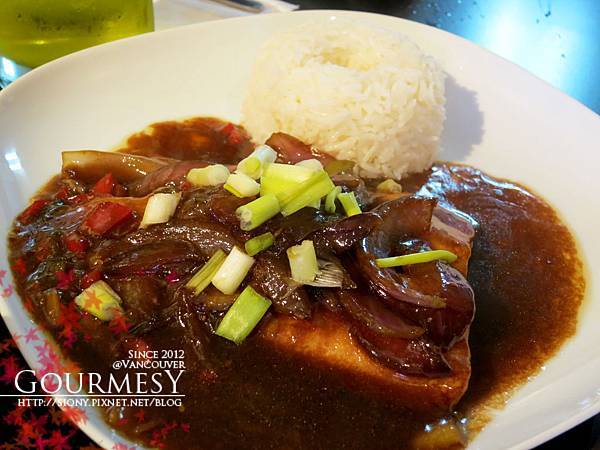 Sudado de Pescado
Peruvian-Chinese style steamed boneless fish fillet with soya sauce,
garlic, ginger & mixed vegetables served with rice
Um…we really shouldn't have ordered this….
A bit like Cantonese steamed fish. The seasonings…I have to be honest that we think it tastes like what we have on the plane…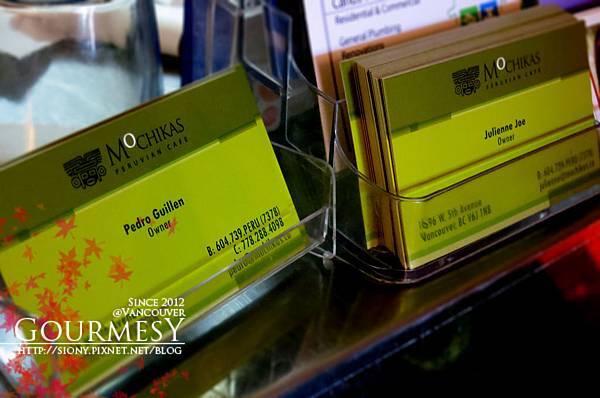 Nice Peruvian restaurant. It's quite hard to find some Peruvian cuisine in Vancouver.
Mochikas is absolutely a gem.
1696 West 5th Avenue , Vancouver, BC