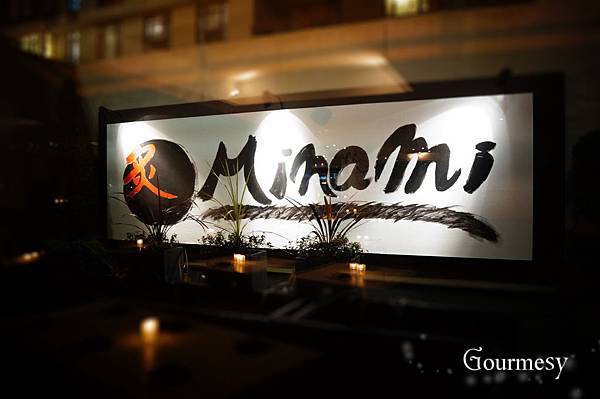 We have only been to Minami once because their price is a bit too high.
Their food is very similar to Miku but the furnishings are more impressive.
We studied their dine out menu at home before making a reservation.
It is a $38 three courses menu. We were worried because the menu didn't look like enough to stuff us.
However, our friend told us she was very full after trying the dine out menu.
So, why not give it a shot:)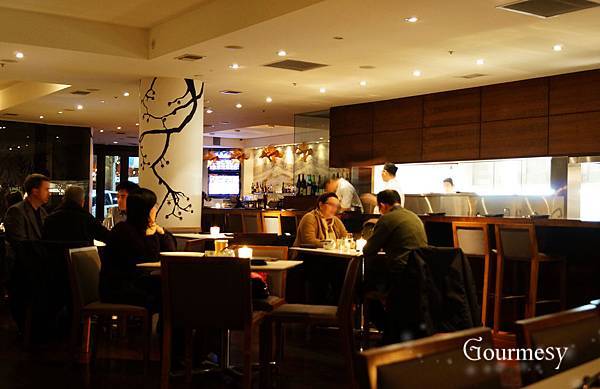 The furnishings are as nice as ever.
We were seated at a relatively dim area.
Apologies for any bad quality pics. /_\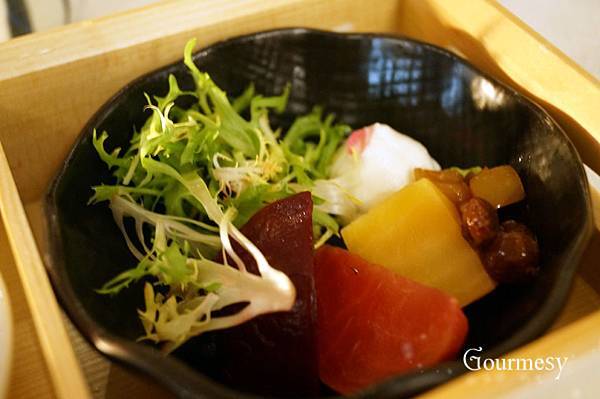 Slow Roasted Beet,
baby frisse, fuji apple-raisin chutney, creamy yuzu – goat cheese
The first course is four little plates in a long wooden box.
Very beautiful but the trade off is that the food is easier to get cold…
I'm not very interested in beet and with the goat cheese….I almost gave my whole dish to Y.
The beets are fresh though.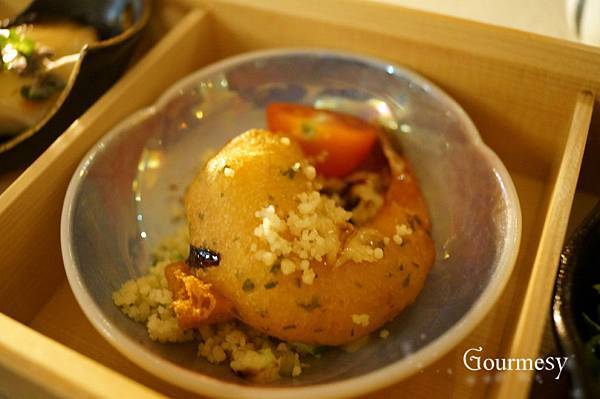 Ebi Fritter
When I saw this, I thought this would not impress me because I have tried similar dishes in other restaurants and they are dainty enough.
However, this is very good!! As par of what I have tried, if not better.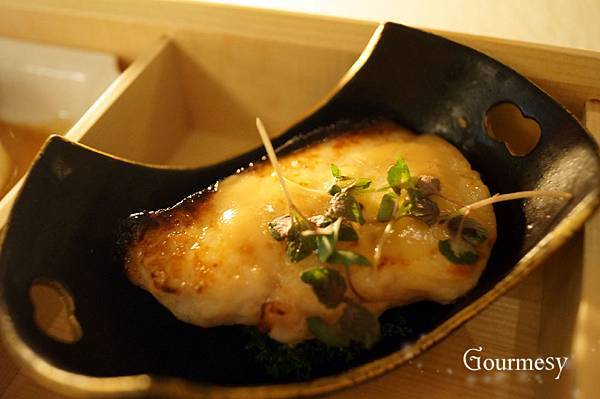 Saikyo Miso Baked Sablefish
Yummy.
The sablefish is very small but with this, I feel like the $38 I spent is worthy:D
Soy Braised Short Rib
I am never crazy in love with braised dishes but this!!! This is just fantastic!!!
I "mmmm~~~!!!!" at the very first bite. The texture is superb and the taste is wonderful.
I wish I could have another piece>3<
The mashed potato is good too but completely cold already when I got to it.
I love the portion of the mashed potato. Not too much:)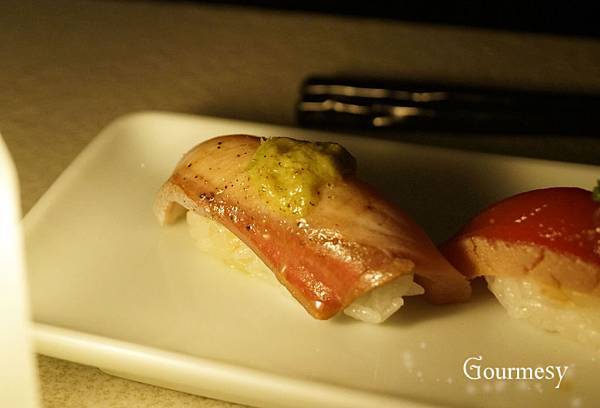 Hamachi Aburi
The second course is sushi.
I started from the right.
The first one is super nice!!!!
I can taste the difference of layers. When I am chewing, I feel like there was magic in my mouth.
Just love it.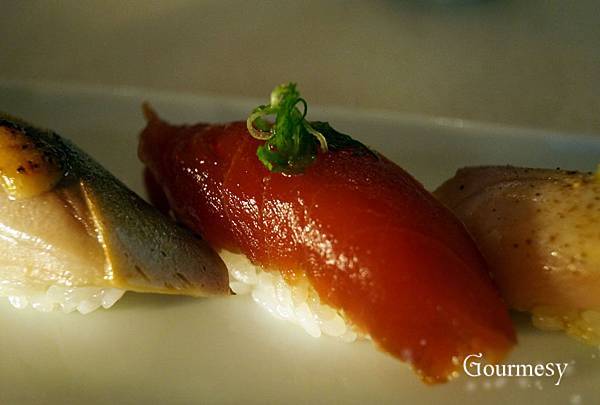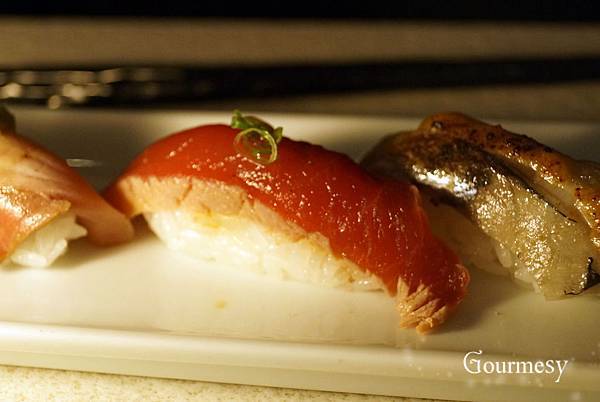 Zuke Maguro
Yummy but the wasabi is so strong that my eyes were all red at the end.
It's ok for me though, because I always love the taste of wasabi, hehee.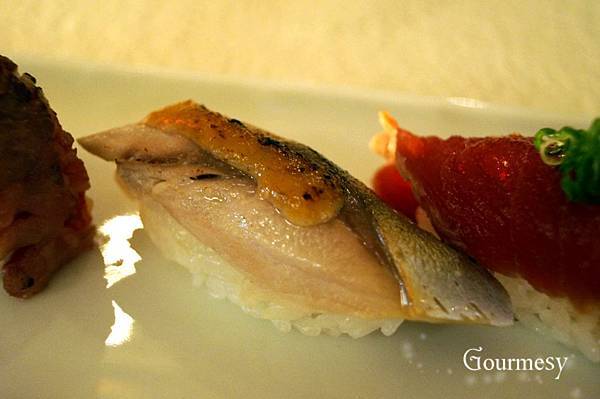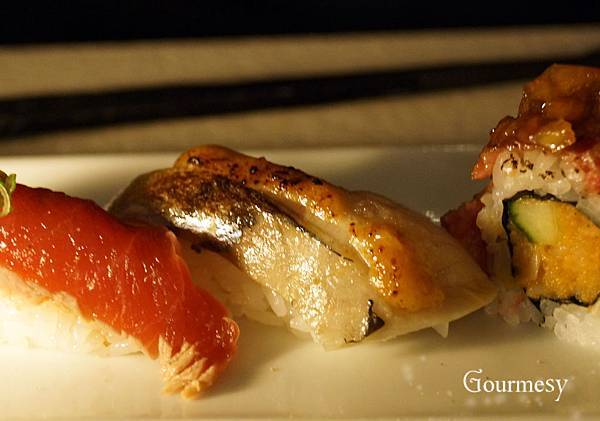 Saba Aburi
Not as good nor as special as the first two but still very nice.
Lovely:D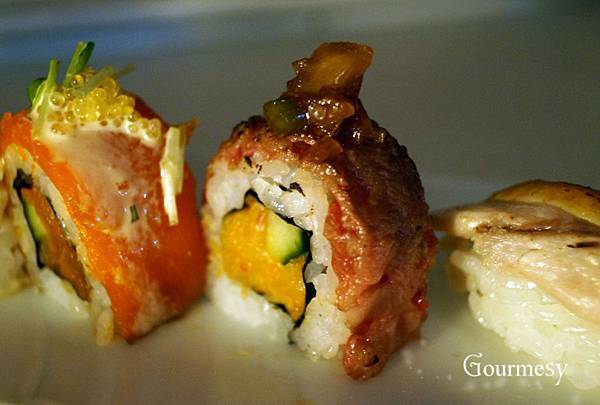 Minami Roll
Before I had this…I was on my way to the heaven of gourmets.
This….this just dragged me back to the realityT-T
It's not bad, in fact. It's just the first three are too awesome….hahaa.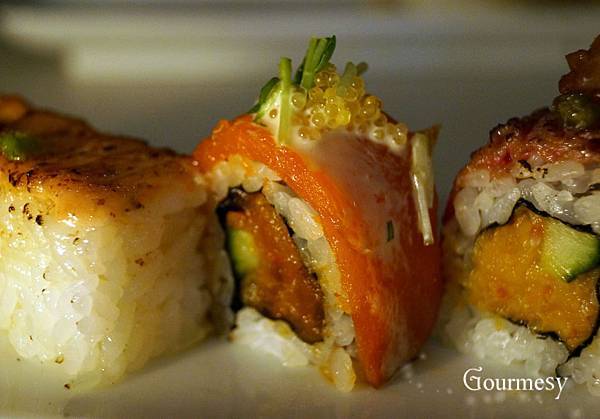 Sunset Roll
So-so.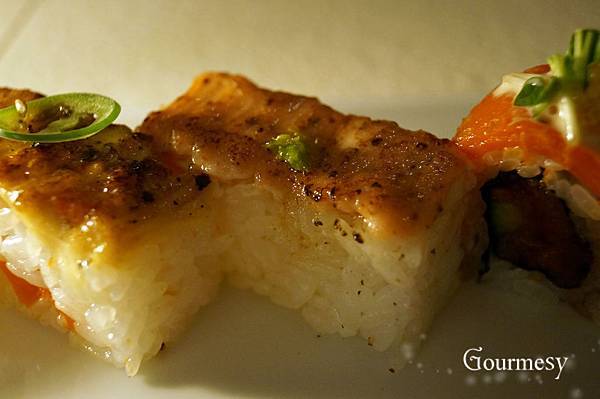 Aburi Ebi Oshi
Not bad. The taste and the smell of lemon is a bit too strong.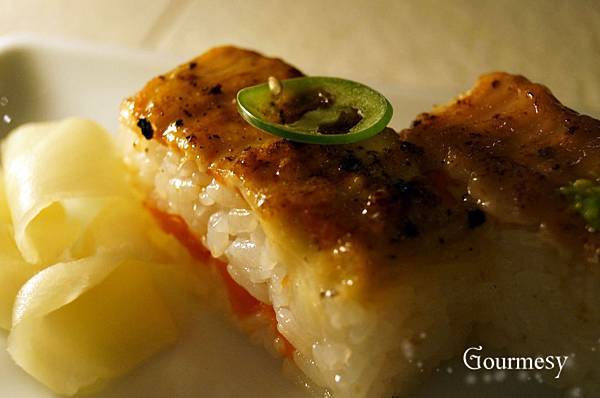 Aburi Salmon Oshi
Last piece. Very very very nice.
As good as ever!!!
It's always my favorite in Miku and Minami. >3<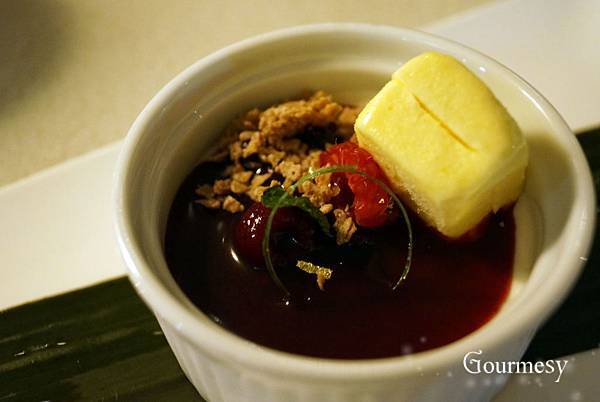 Piemonte Panna Cotta and Bitter Orange Sorbet, cassis coulis
Nice. Love the sourness and sweetness of it.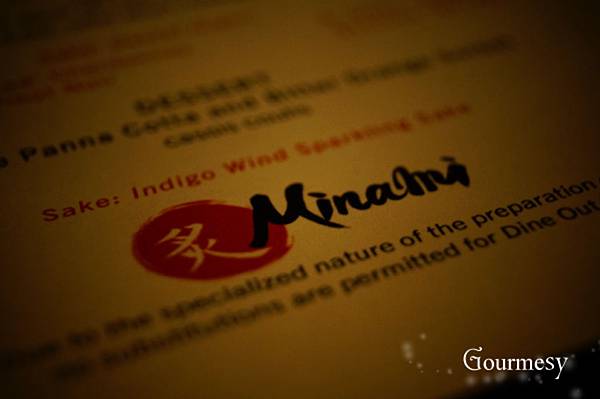 I am very satisfied with this experience. It doesn't look like much but I was very full at the end.
We didn't try Miku's DOV but based on the menu we saw on the internet, we think Minami's is a bit more tempting.
Minami
(604) 685-8080
1118 Mainland St  Vancouver, BC
Related posts: