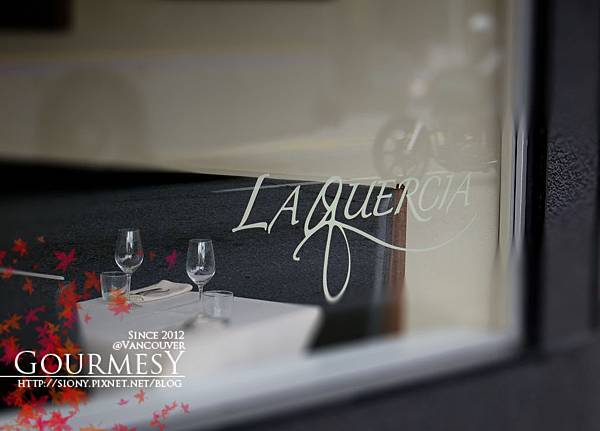 It's La Quercia again!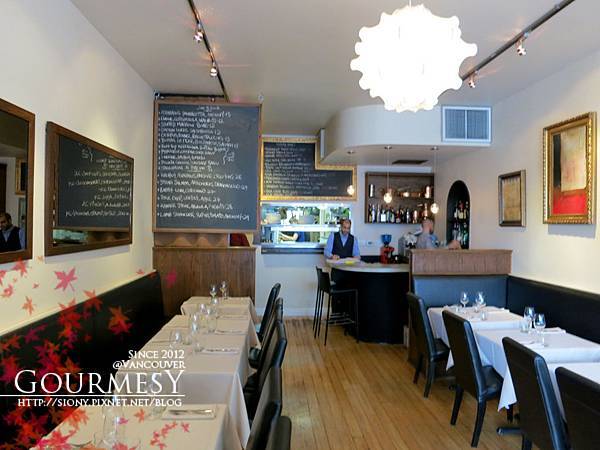 It's actually pretty small inside.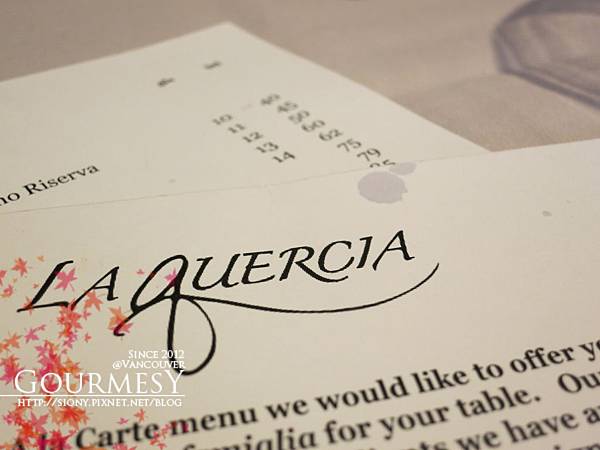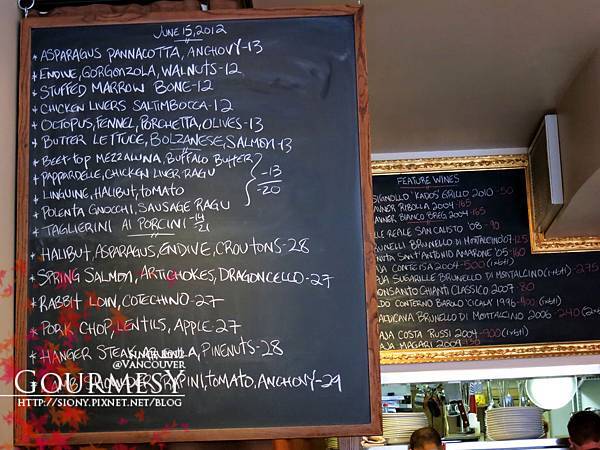 Menu~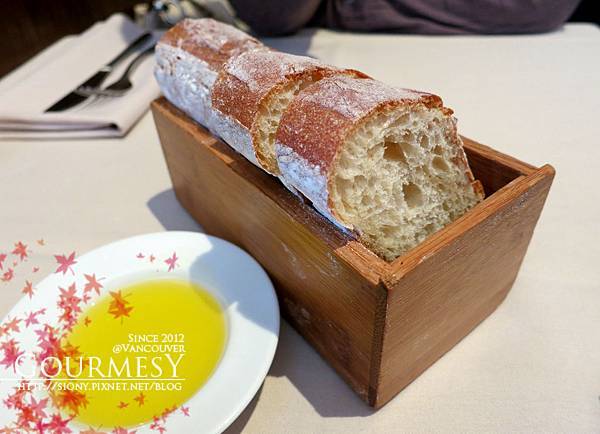 The bread is not fresh enough but the olive oil is as good as always.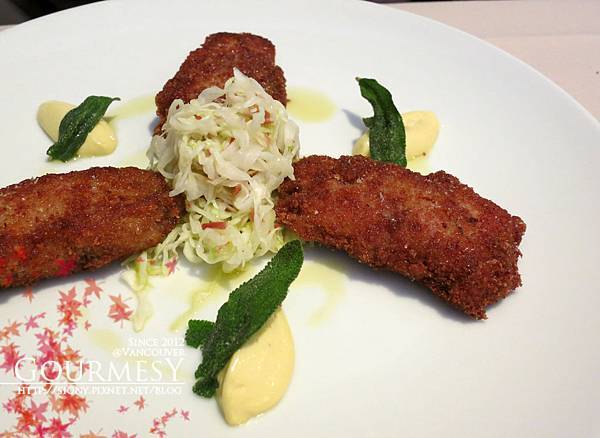 Chicken Liver Saltimbocca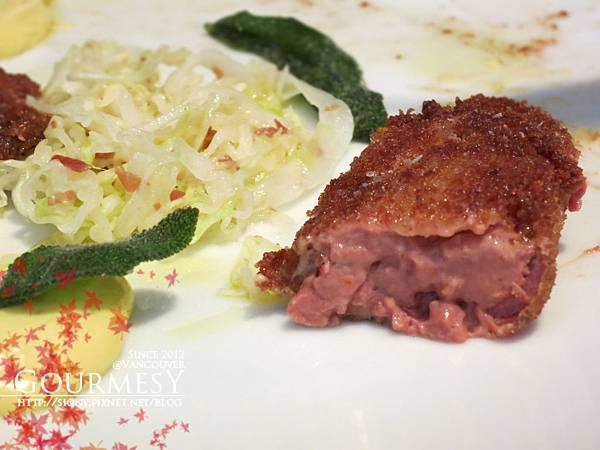 Mmmmm><~~~~~It's super smooth and yummy!!!!!
With the delicious sauce….I wanna have it again…NOW!!!!
Please don't order this because it's really addictive><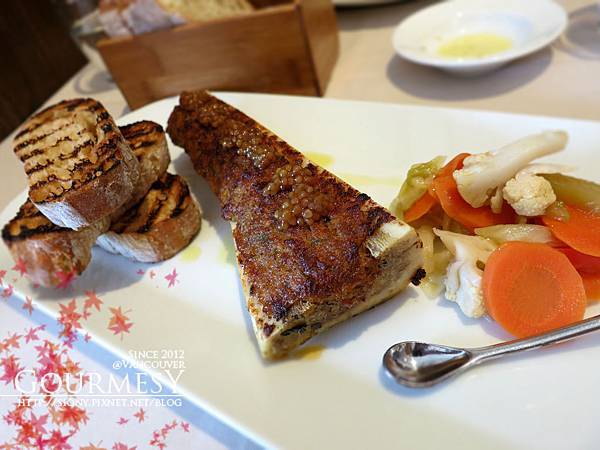 Stuffed Marrow Bone, Salsa Verde, Toast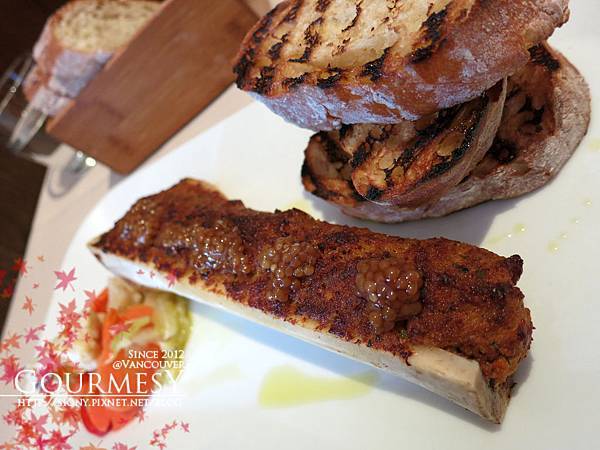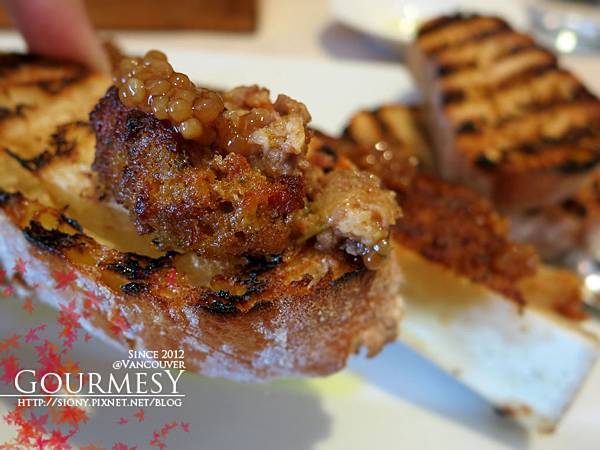 There is not much bone marrow but stuffed with veal and pork.
Actually I prefer pure bone marrow.
This is still good but the chicken liver is way too yummy.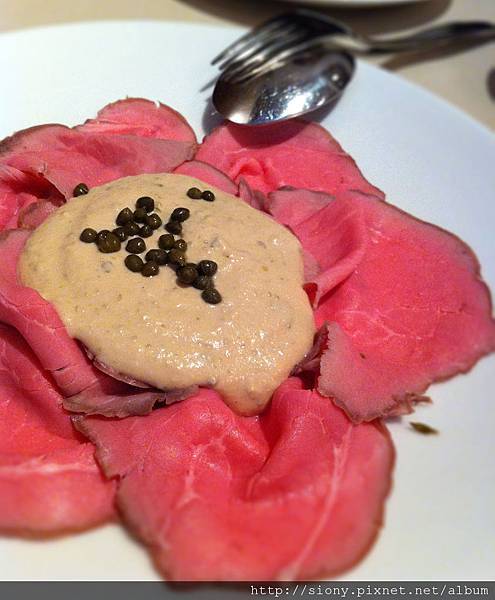 Vitello Tonnato
Again the surprisingly-pleasant combo.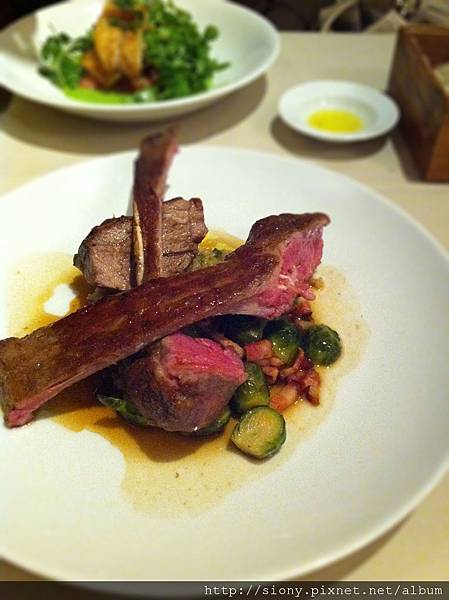 Lamb Shoulder, brussels spouts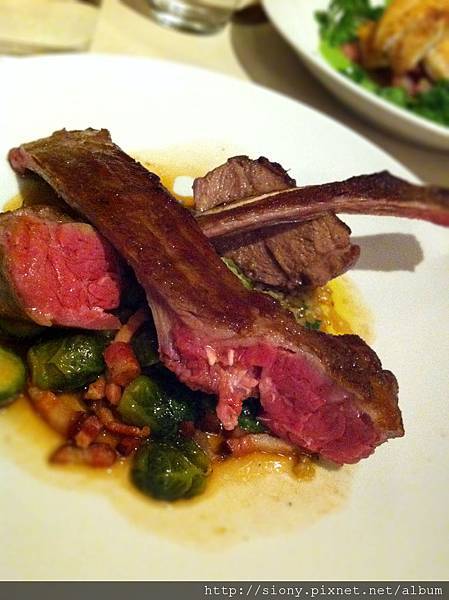 Very, very tender. Nice.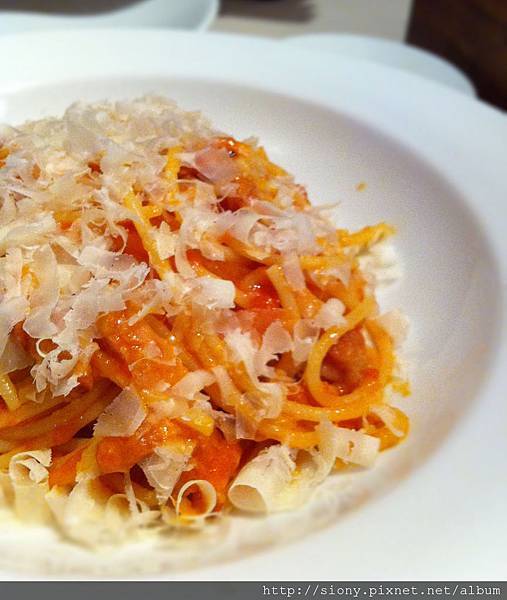 Spaghetti All' Amatriciana
My favourtie><!!!!!
Fabulous as always!!!!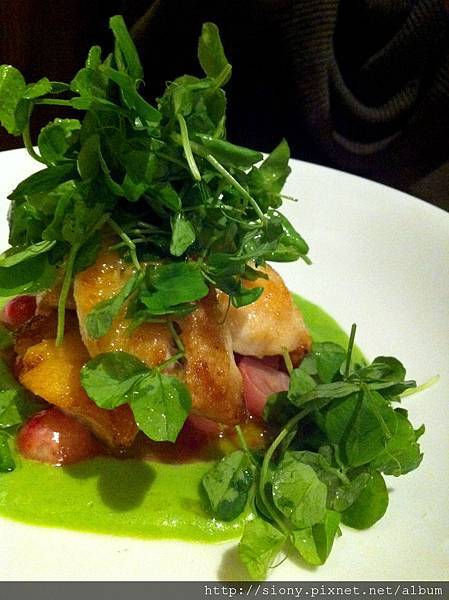 Halibut
Very smooth but personally…I don't think the sauce and the sides match well with the fish.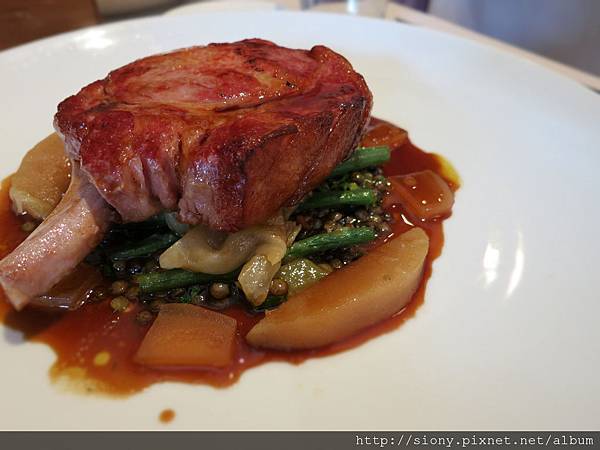 Pork Chop, Lentils, Apple
Smells super good and is super tender!!
The sauce matches very well with the pork chop and is a bit appetizing too.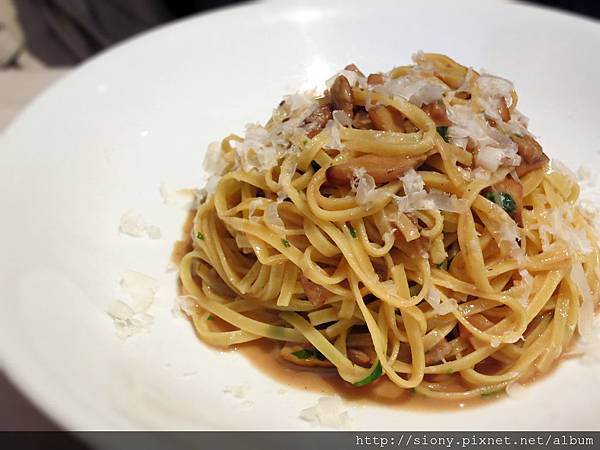 Taglierini Al Porcini
Love it!!
Love the taste, the texture and everything about it.
They have the best pasta I have EVER tried!!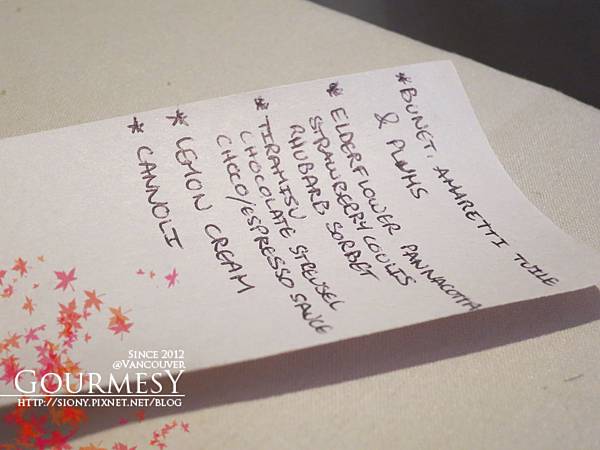 Dessert menu.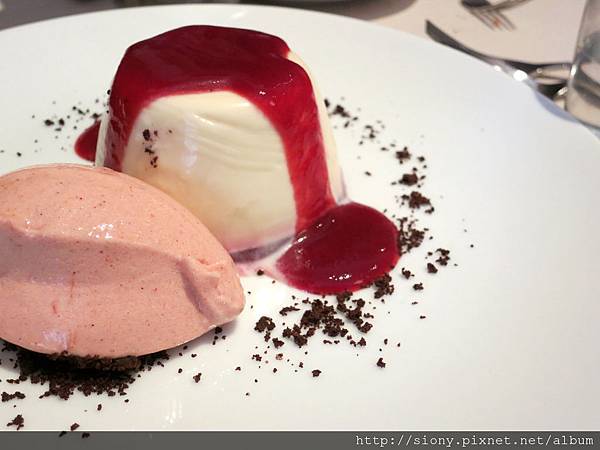 Elderflower Pannacotta, Strawberry Coulis, Rhubarb Sobet
The pannacotta is good. I always love elderflower.
The sobet…>< we are not quite used to rhubarb…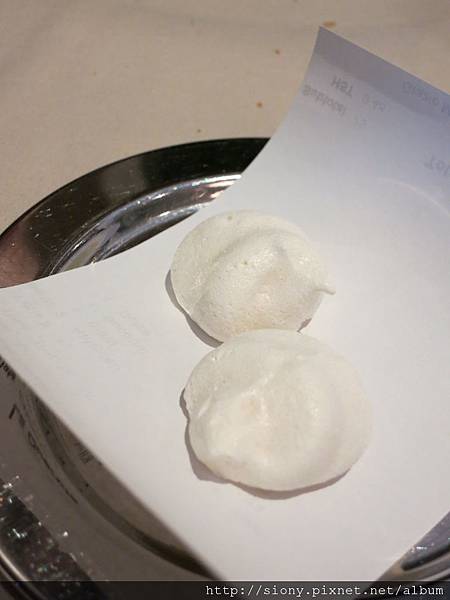 3689 W 4th Ave,Vancouver, BC
Related posts: