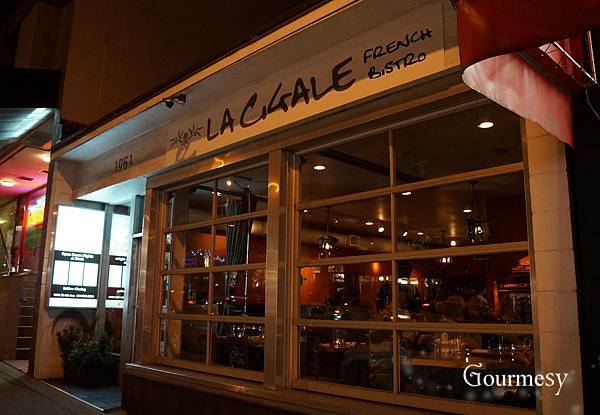 Bistrot Bistro located at Kitsilano is replaced by La Cigale French Bistro.
The new owner is the famous La Régalade's owner's wife, Brigitte Raye.
Their son takes care of Cafe Regalade while Father, Alain Raye is sitting at the head quarter and Mother, Brigitte Raye operates La Cigale French Bistro. 
Wow.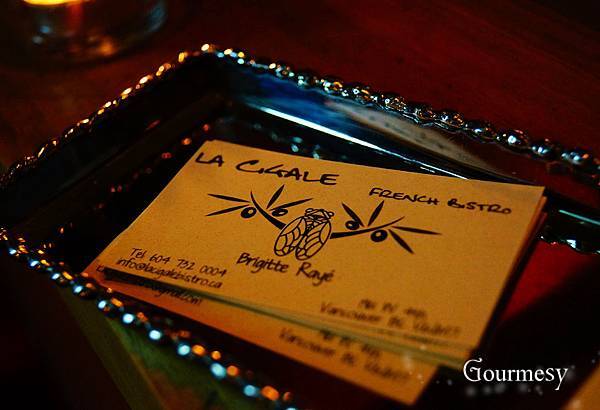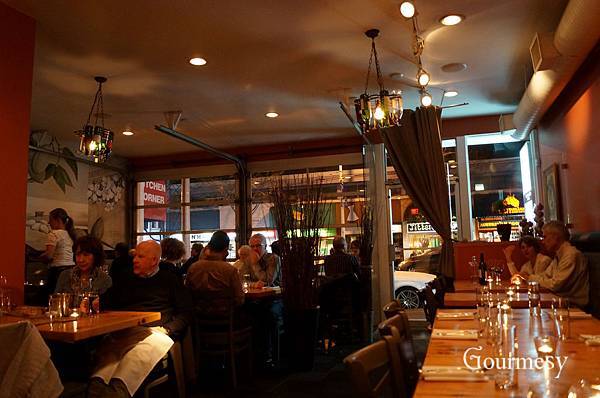 The furnishings haven't changed much.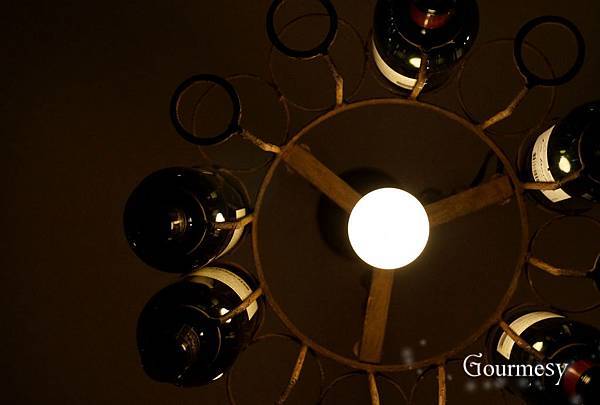 While we were examining the lamp, a lady said if we drink a bottle of wine, she will put the bottle up there:)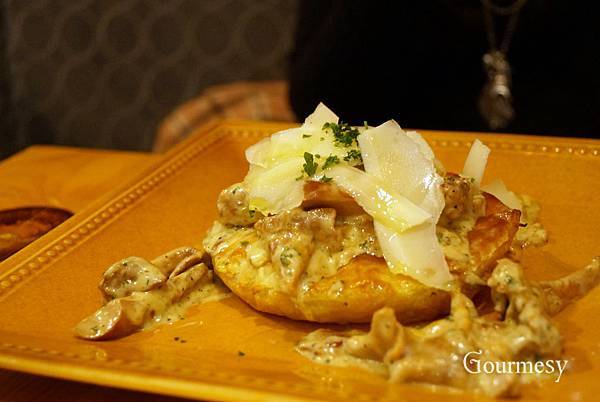 Special – Chanterelle Tart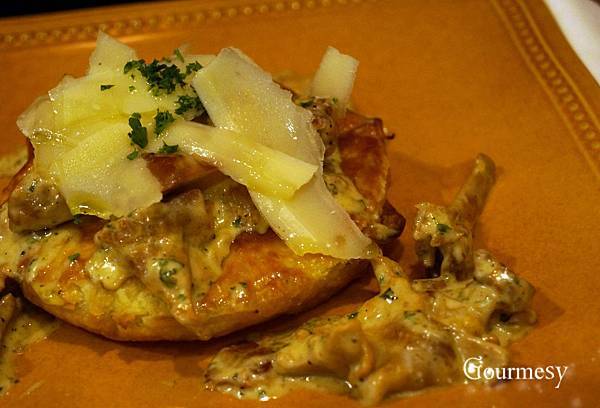 Very nice!!!
The mushroom is very rich and creamy while the tart is super flaky.
The mushroom may be a bit too rich and heavy to eat alone but I am really impressed by the tart.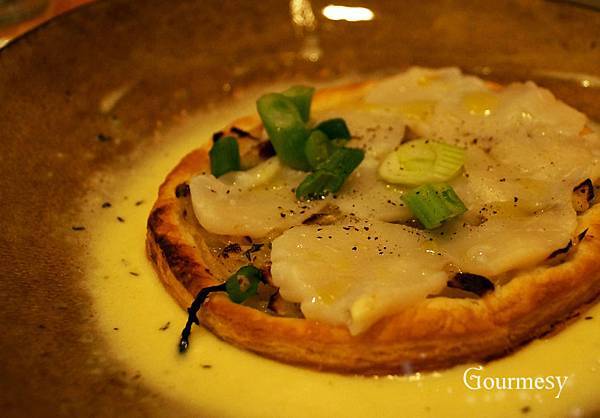 Scallops and onion tart, lemon butter sauce
It's actually pretty good but the mushroom tart has brought us too many surprises.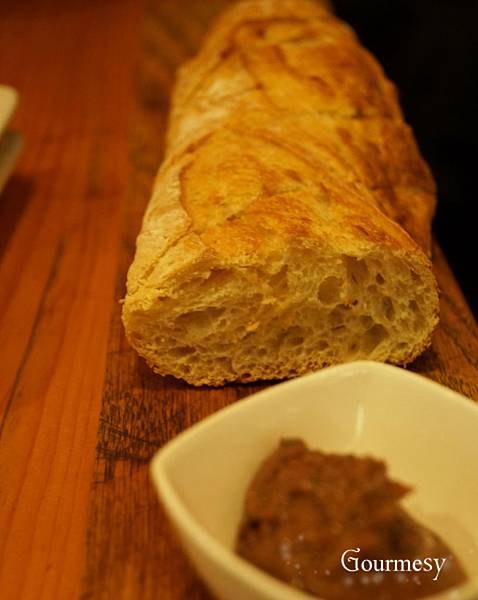 Half baguette avec tapenade
The quality of the baguette is very good!! Much better than that of Cafe Regalade. 
The bread comes after the appetizers because a waiter asked if we want some bread but didn't tell me it would charge us $3.
$3 for half of a nice loaf of baguette is very worthy. However, it will great if the waiter could have given us a heads up.
Daube Provencale
Different from Beef Bourguignon, Daube Provencale is relatively civilian.
The beef there is bit too tough and the taste of alcohol is too strong.
However, this dish brings some confidence to Y because he had made a dish similar to this:D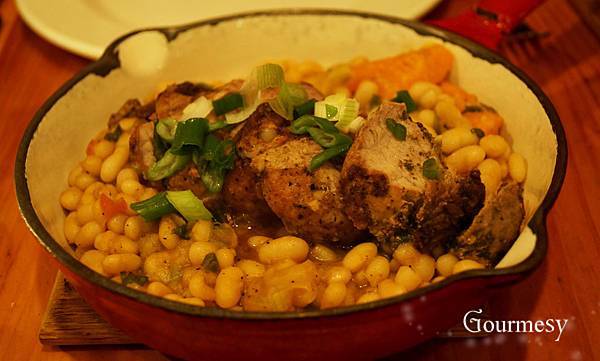 Roasted Pork Tenderloin with white bean ragout and sage
The pork tenderloin is bouncy and the white bean is Y's favourite.
Nice and dainty~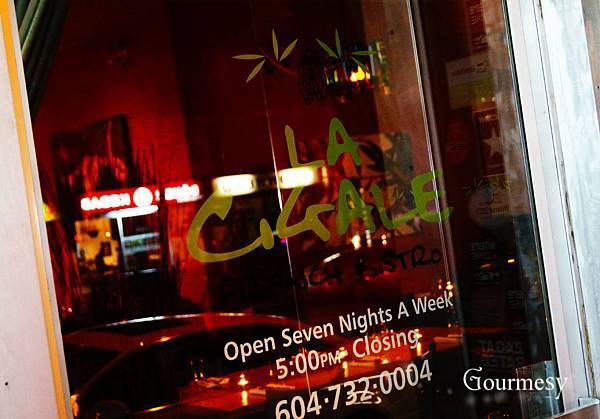 Yummy.

The quality is similar to that of Cafe Regalade.

It's a casual and traditional Southern French cuisine.

La Cigale French Bistro 

http://www.lacigalebistro.ca/

(604) 732-0004

1961 West 4th Ave  Vancouver, BC

c



Related posts: