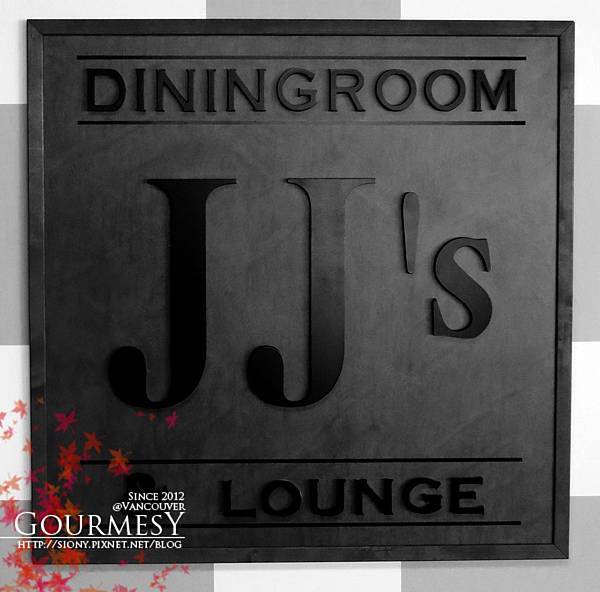 Highly recommended! For sure it's a restaurant with good value!
Make sure you make a reservation before going and their lunch break is pretty short. We were panting when we got there.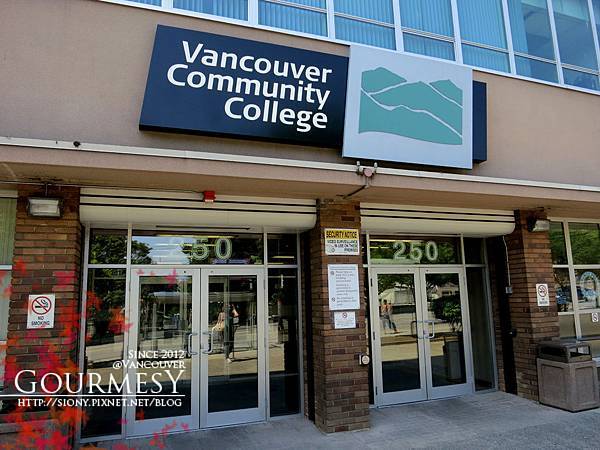 JJ's Restaurant is inside of VCC.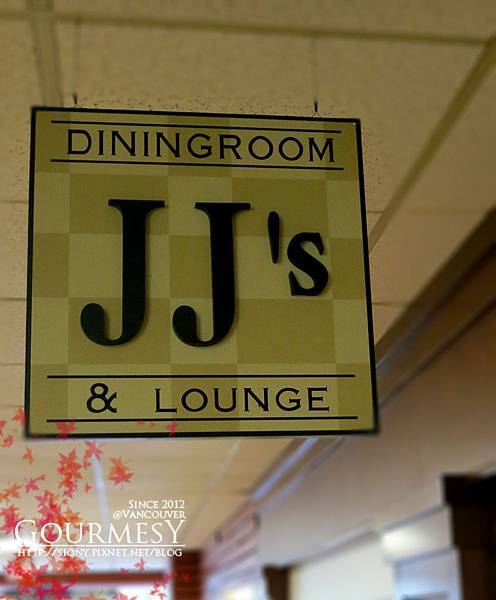 It's like a culinary arts institute. The chef and servers are students.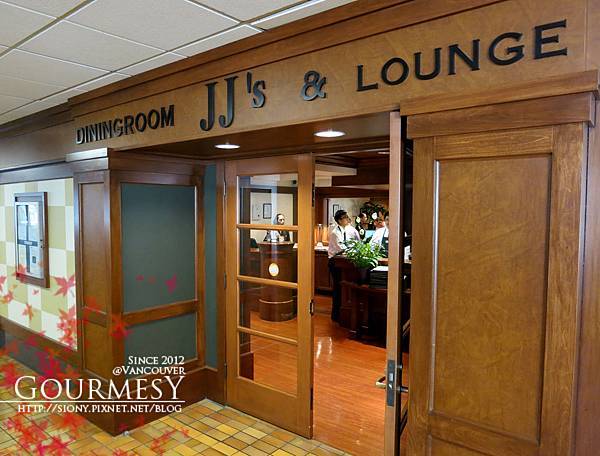 The entrance (panting panting).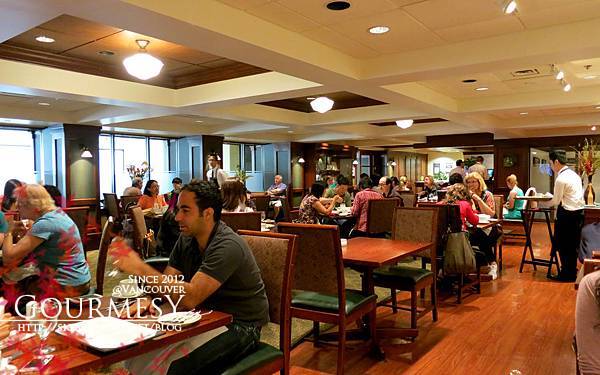 The furnishings remind us of restaurants or cafe in most hotels.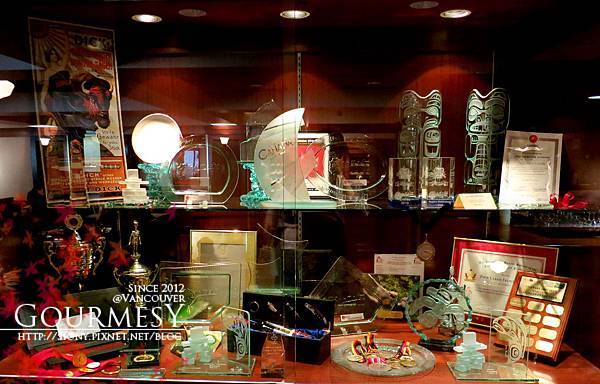 Lots of awards.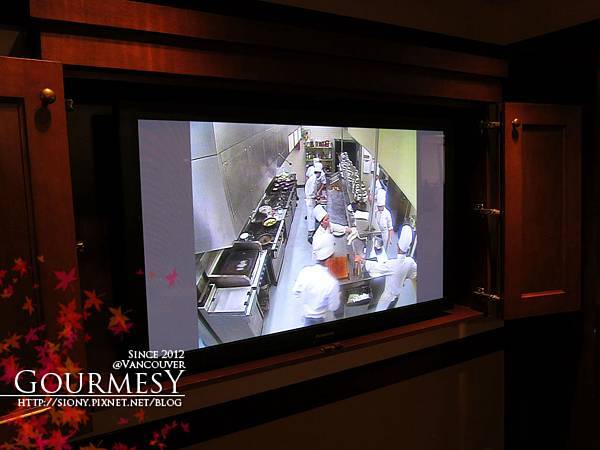 There is a television broadcasting the inner of the kitchen.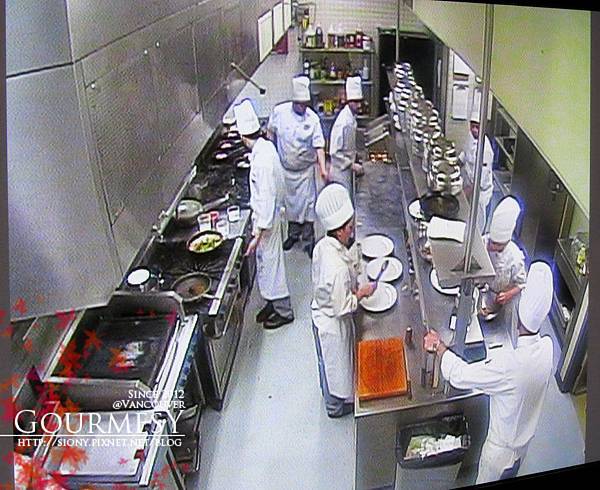 Very special.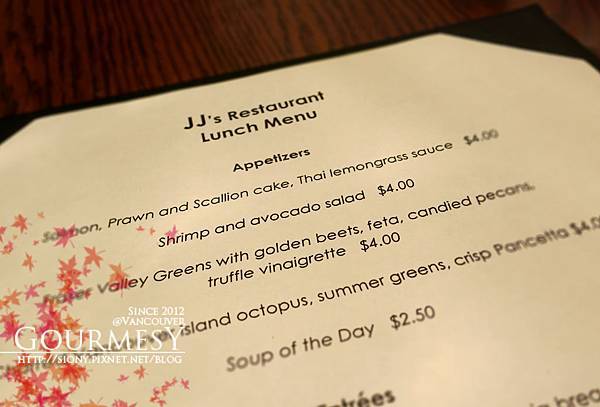 Menu~look at the price!!! So beautiful~~:D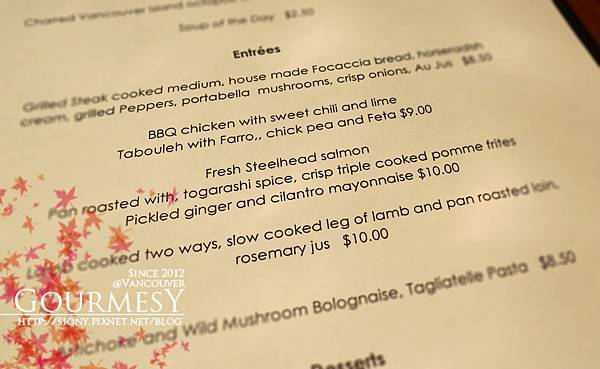 Look at the price of the entrees…*nose bleeding* 😀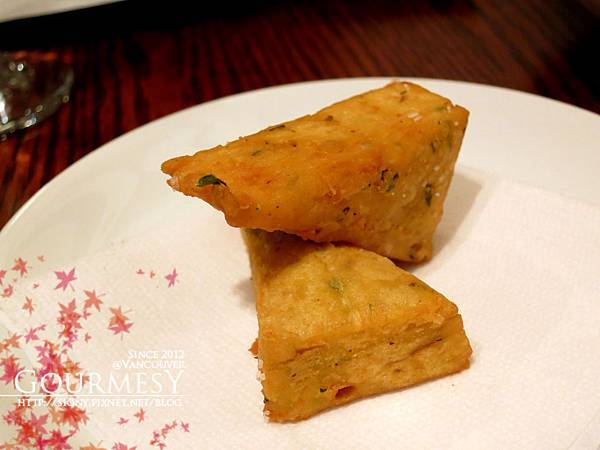 This is on the house. Deep Fried Chickpeas Panini.
Good.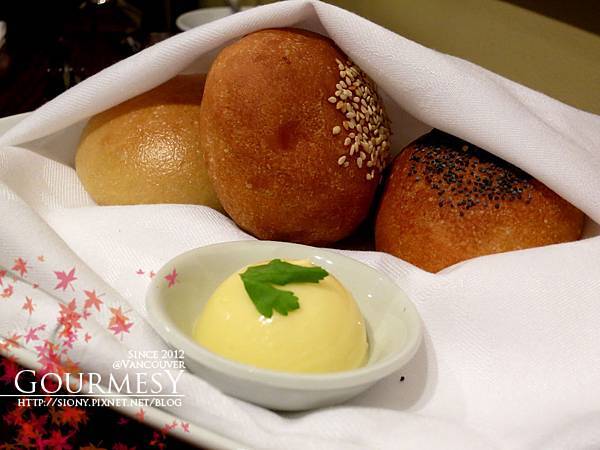 The bread looks better than tastes. Still warm. The butter is good.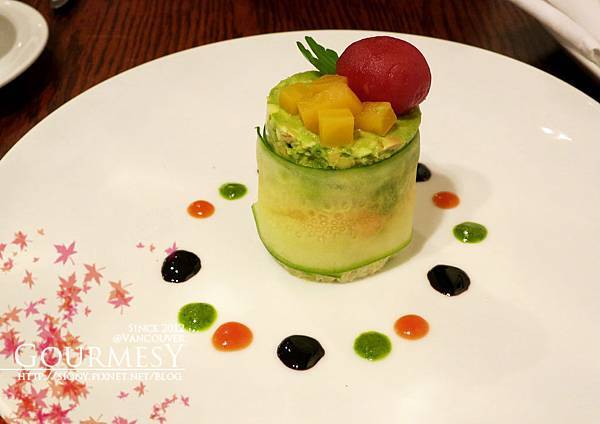 Shrimp and Avocado Salad
We can't believe we can enjoy this dish at such a low price!!!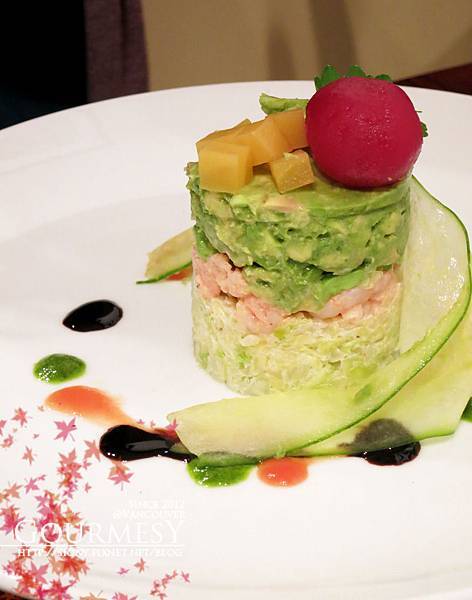 It's very very delicious…Is there another restaurant that serve such good quality at such a low price???
Please please please tell us if you know one!!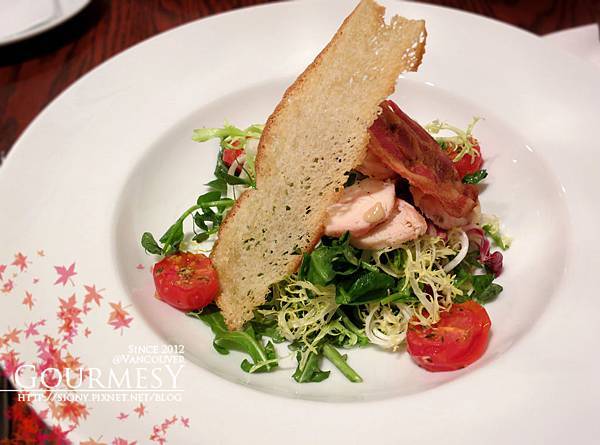 Charred Vancouver Island Octopus, summer greens, crisp Pancetta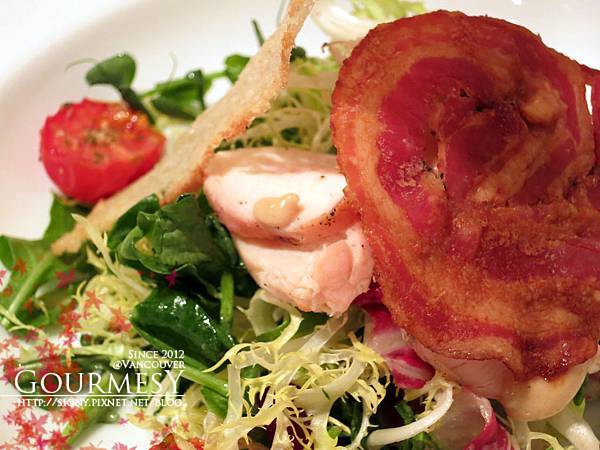 The octopus is not too hard to chew. The Pancetta is very crispy.
We like the sauce. With everything, the salad is really good. Bravo~!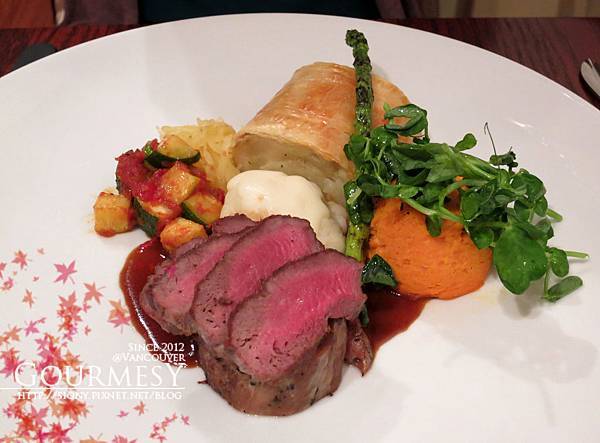 Lamb cooked two ways, slow cooked leg of lamb and pan roasted loin, rosemary jus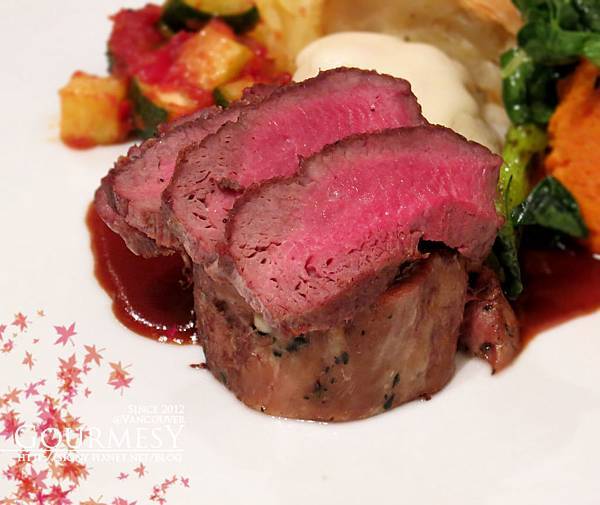 The roasted loin is very tender but is a bit cold…The leg is still warm but a bit overcooked.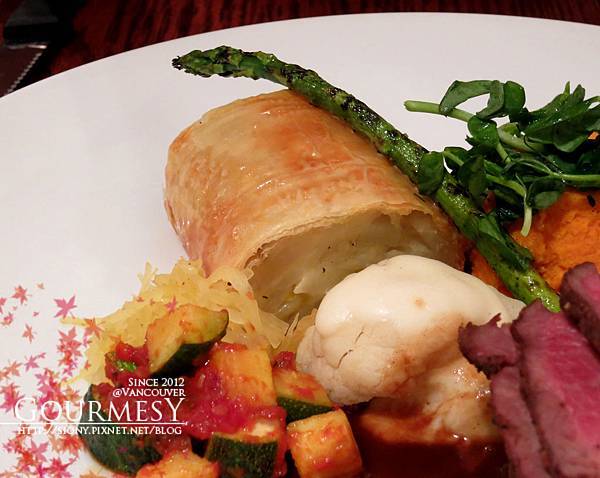 With the potato and vegetables, not bad:)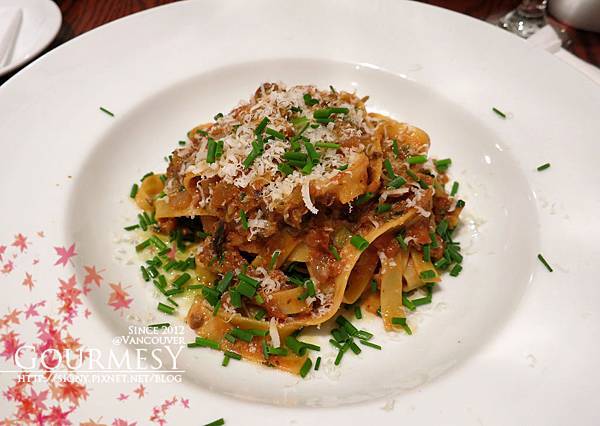 Artichoke and Wild Mushroom Bolognaise, Tagliatelle Pasta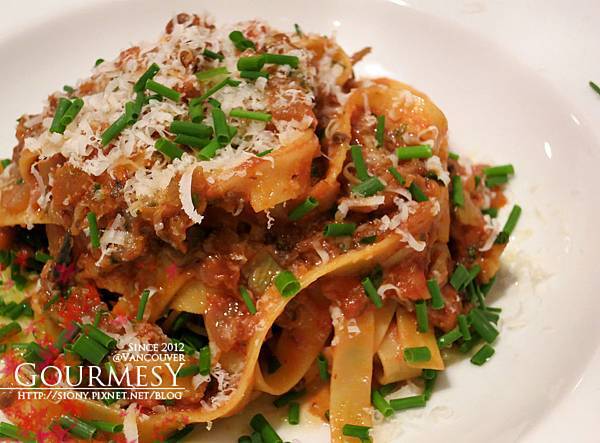 The sauce and the seasonings are really nice. The texture of the pasta could be better:)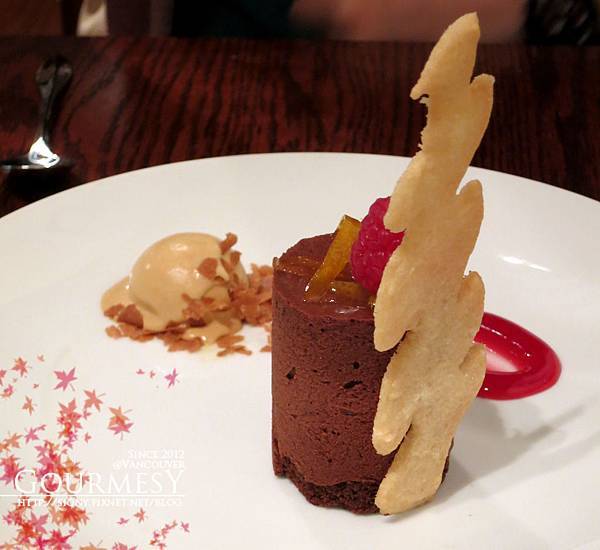 Chocolate Marquise, caramel espresso ice-cream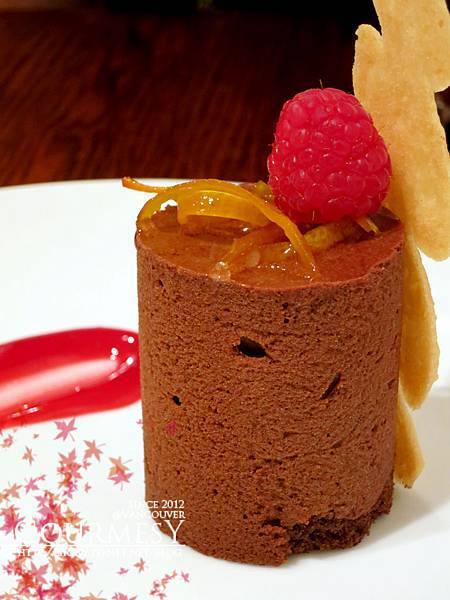 The mousse is good. Smooth and not too sweet.
Only costs us $3…can you believe it?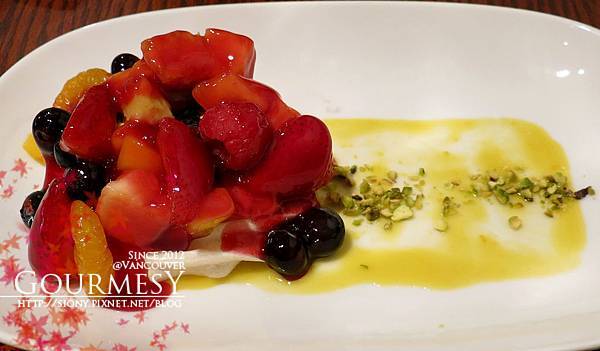 Pavlova with fresh seasonal berries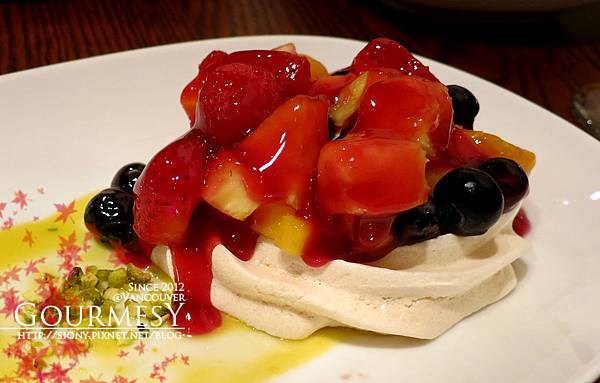 The pavlova is very good. The fruit is fresh but there is too much syrup…a bit too sweet.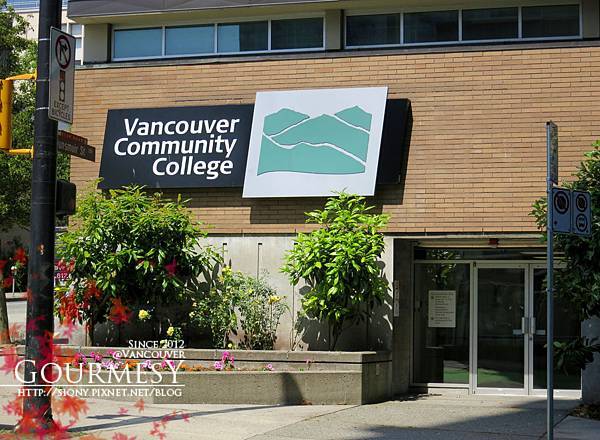 This is a really great restaurant. Good quality. Super low price.
I hope there will be more restaurants like JJ's in Vancouver.
Highly recommended!
250 W Pender St , Vancouver, BC
Related posts: