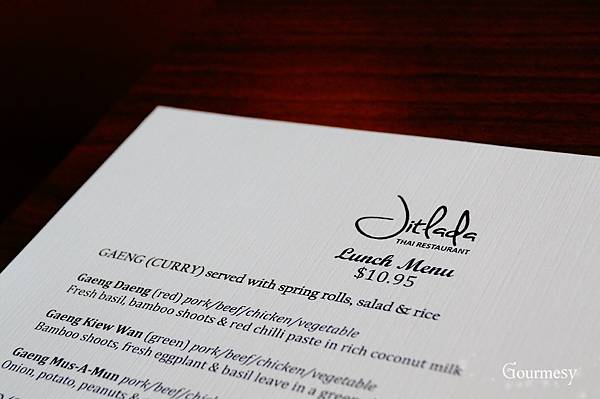 Jitlada, a fairly new Thai Restaurant on Broadway.
Their lunch and dinner menu are not very tempting to us but when we saw the signature menu, we were happy that we have tried Jitlada.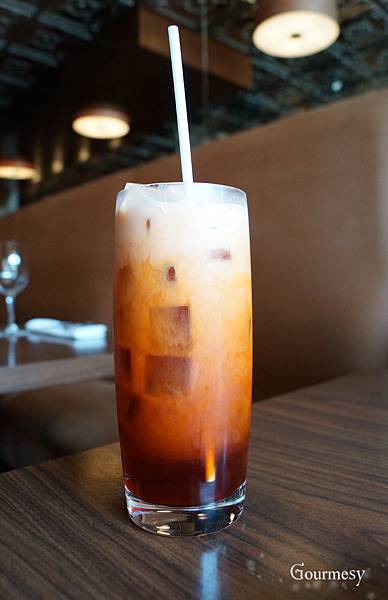 Thai Milk Tea
Trust me, Thai milk tea is becoming a new trend.
We can see it at more and more places and it actually tastes good.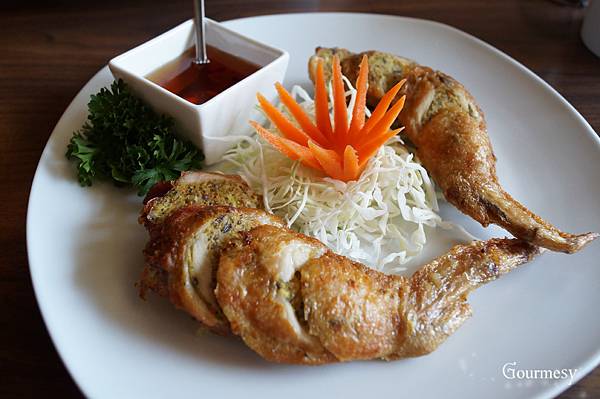 Golden Angel Wings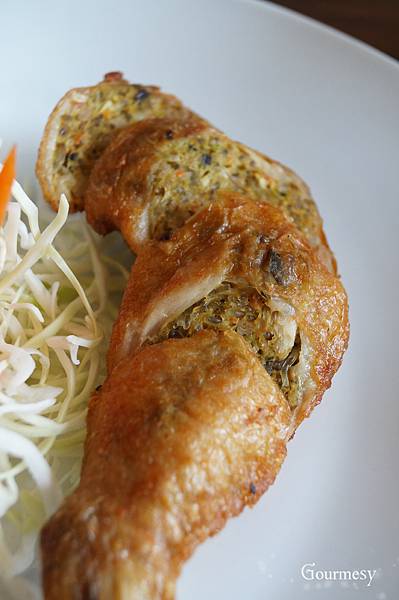 Stuffed chicken wings are quite common in Thai restaurants in Vancouver.
However, it's the best we have tried so far.
The stuffings are firm and full. Pork, shrimps, carrots and glass noodles, etc.
Both the display and the taste are satisfying.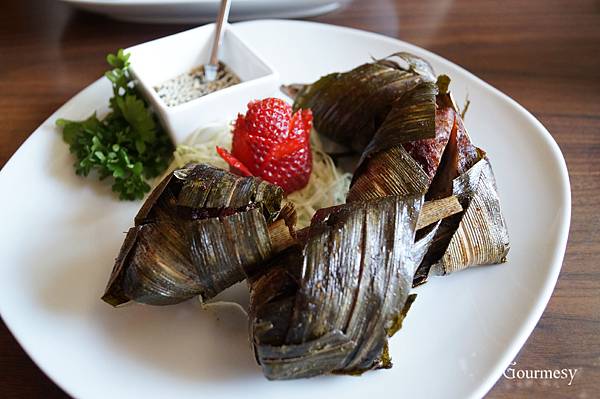 Gai Hor Bai Toey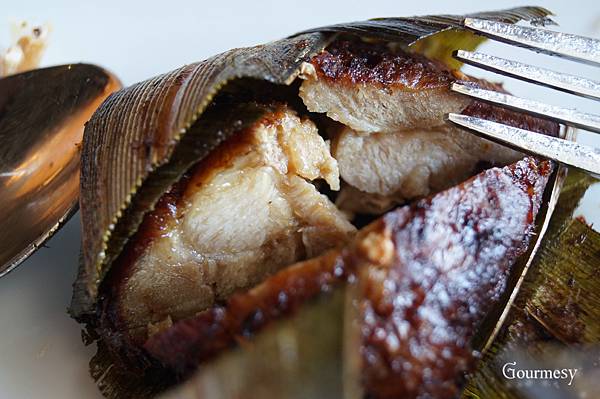 It's not bad.
Neither tender nor tough.
Hor Mok Talay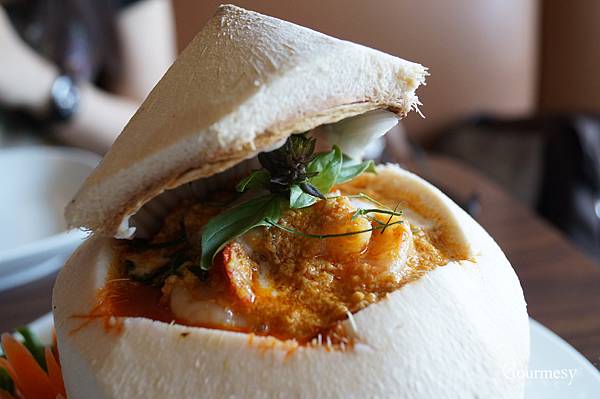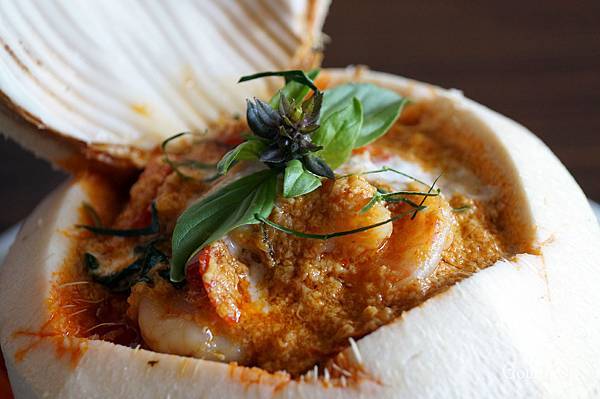 It's a must try!
it's rarely seen in most Thai menu here and when it appears on menu, they just use a coconut shell to pretend it's hor mok most of the time.
Jitlada's Hor Mok Talay is authentic, however.
Very yummy and nice.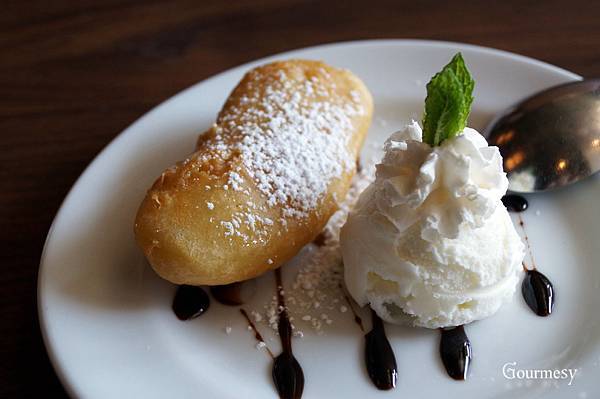 Deep Fried Banana with Vanilla Ice Cream
Freshly made. Not bad.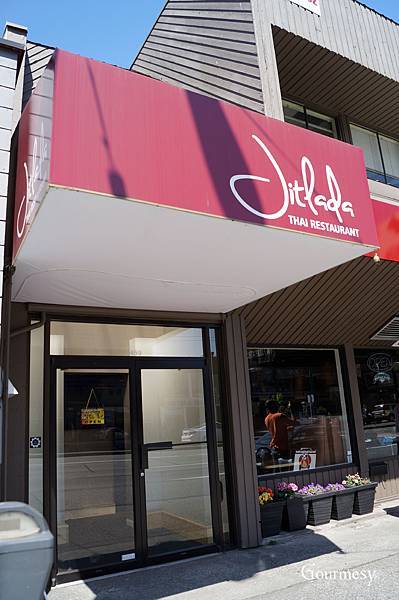 Overall, Jitlada is pretty impressive.
We love the chicken wings and the Hor Mok.
It's definitely the best we have ever tried in Vancouver:D
Jitlada Thai Restaurant
(604) 738-9888
1459 West Broadway  Vancouver, BC
Related posts: