"Hu Tong, are a type of narrow streets or alleys, most commonly associated with Beijing, China."  (from wiki)
It is a very Chinese word or, to be more exactly, a very Beijing word.
It locates on Broadway and signatures for Beijing cuisine.
It caught my eyes one day when I was driving on Broadway.
On that day, it's still not opened for business yet.
The entrance is so flashy on Broadway that I believe most people would be interested.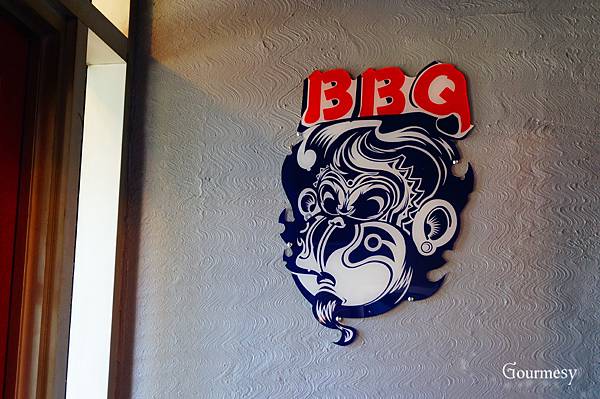 Yes, thier BBQ is very famous.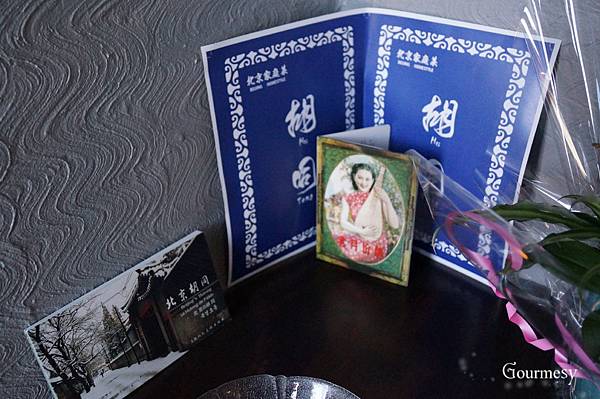 Really love the decorations.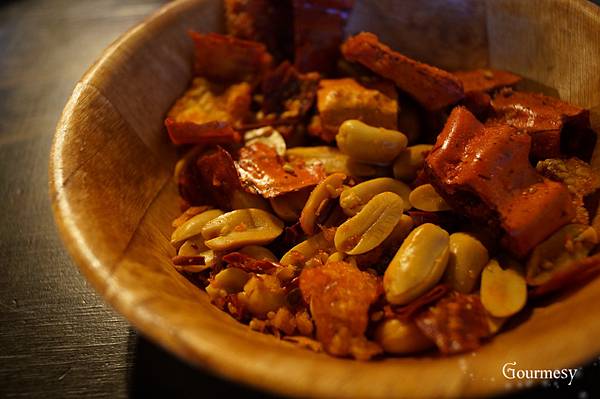 The first time we went there, it's the first few days after their official opening.
The owner provided us some snacks.
It looks very spicy but on the contrary there's not a hint of spiciness.
Just crunchy and salty. We finished it in a second. Hahaa.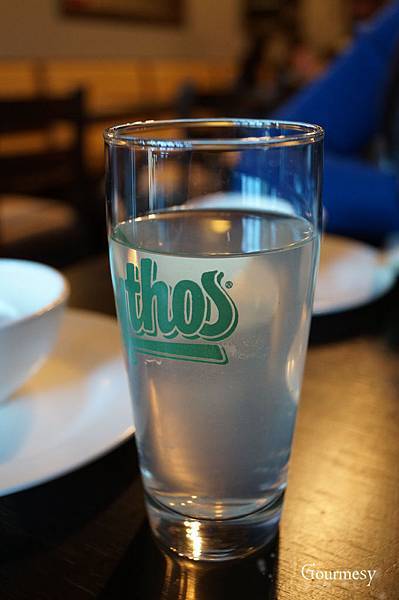 Some kind of honey drinks on the house.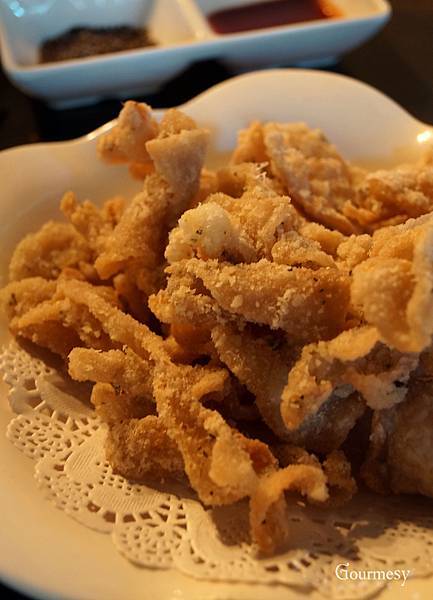 Chicken Popcorn Skin 雞皮酥 
We love chicken skin and it's very crunchy.
However….about half of them with hair……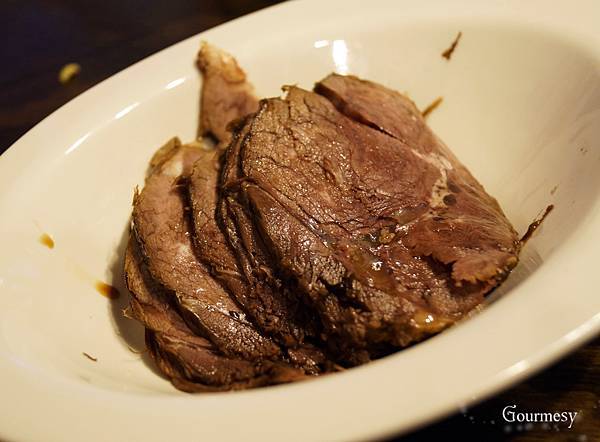 HuTong Family Style Stewed Beef Shank 胡同醬牛腱
Nice:)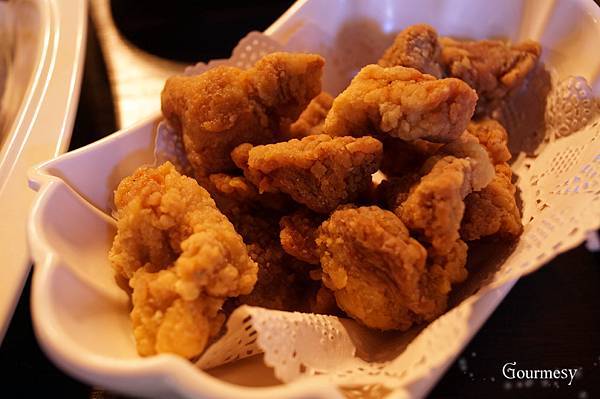 Soft Pork 軟炸肉 
Good but not crunchy enough.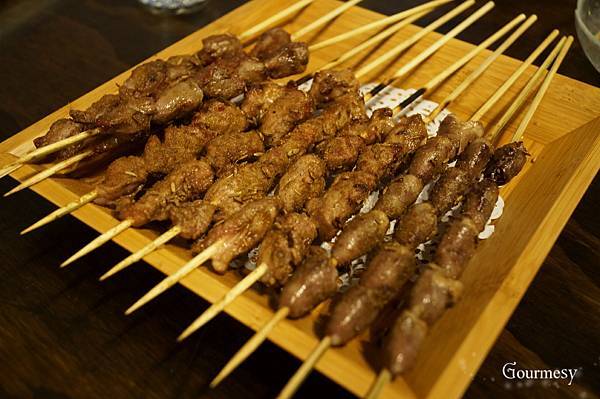 BBQ Skewer (Chicken Gizzard and heart, lamb)
猴哥烤串 (雞珍,羊肉,雞心)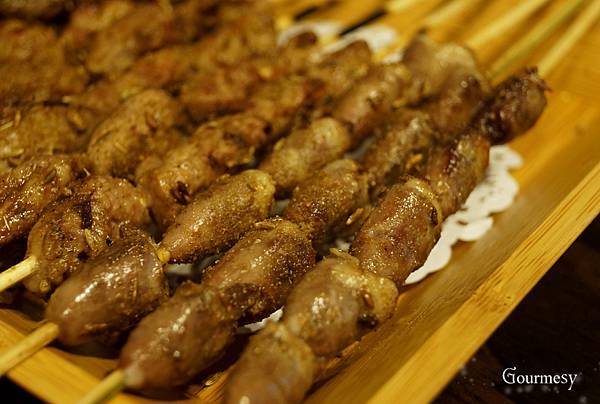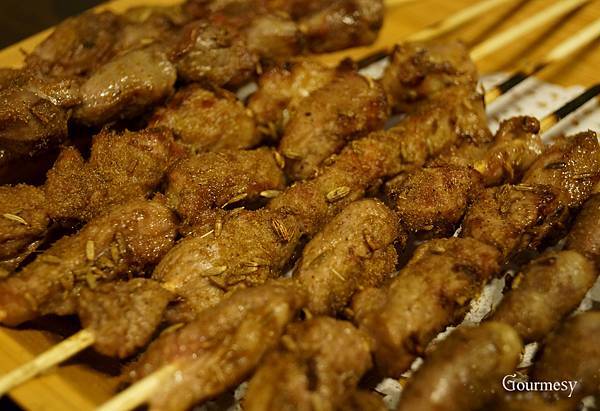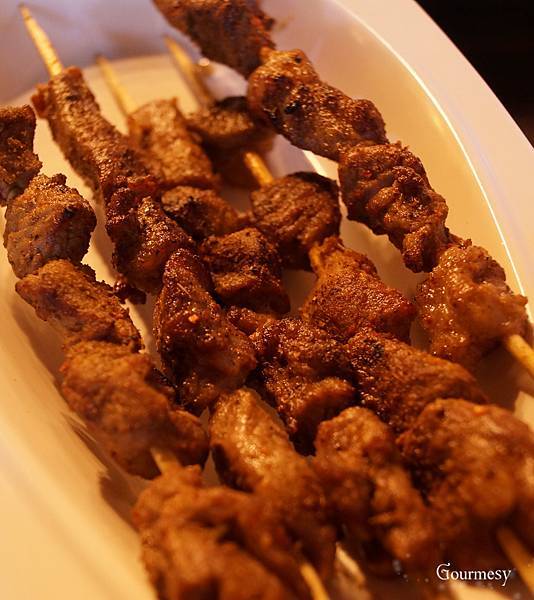 Ta da~here comes their signature.
Very tasty and spicy.
We both love the chicken hearts.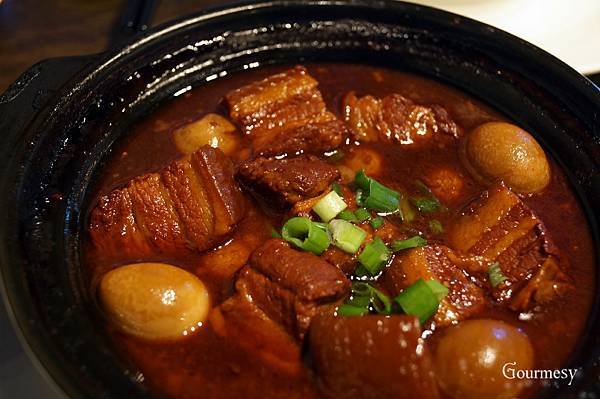 Hutong Casserole -Braised Pork (Belly)
胡同家庭砂鍋-紅燒肉
Usually braised pork is sweet but it's not true at Hu Tong.
Smells really good and the quail eggs are just fantastic!!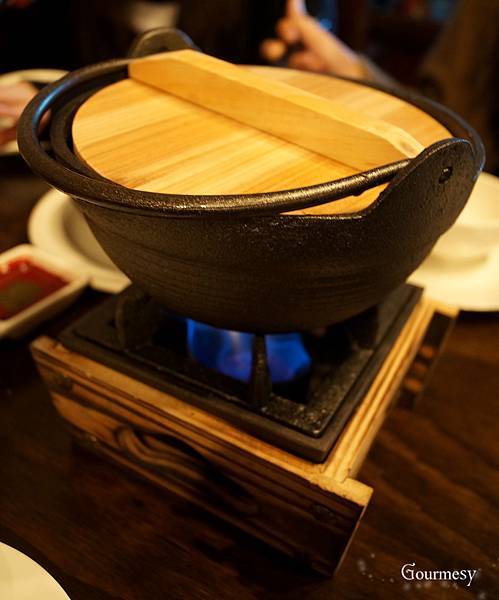 Mini Offal Stew  鹵煮小鍋 
It's quite rare in Vancouver.
The main ingredient is the organs of pigs.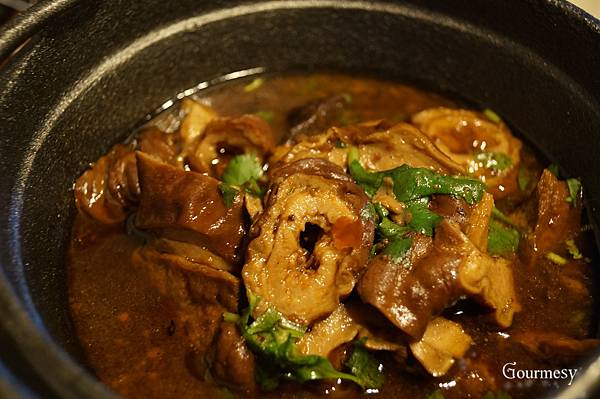 Looks yummy right>v<? Smells very nice too!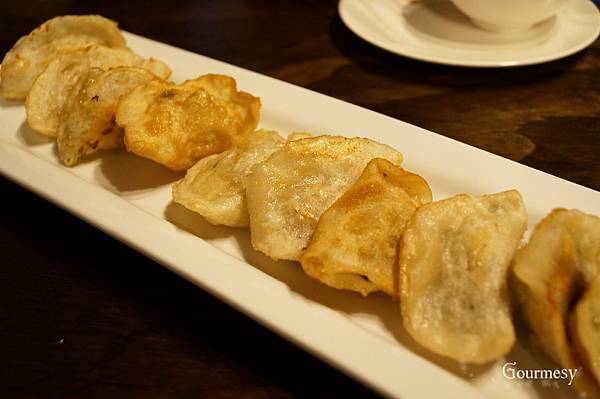 Hutong Family Style Dumplings (pork vegetable) 胡同家庭手工煎餃(豬肉蔬菜) 
Not bad.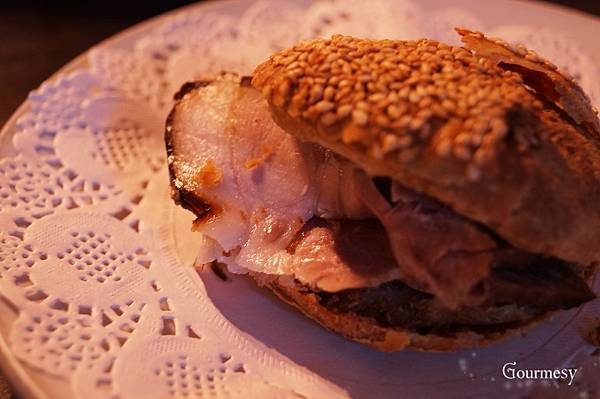 Pan Fried bread with meat 燒餅夾肉 
There are four kinds of meat, Pork Hock, Beef Shank, Pork Belly and Pork Jowl.
The meat is thinnly sliced and smells good.
However, it's only luke warm and the bread is too tough and hard.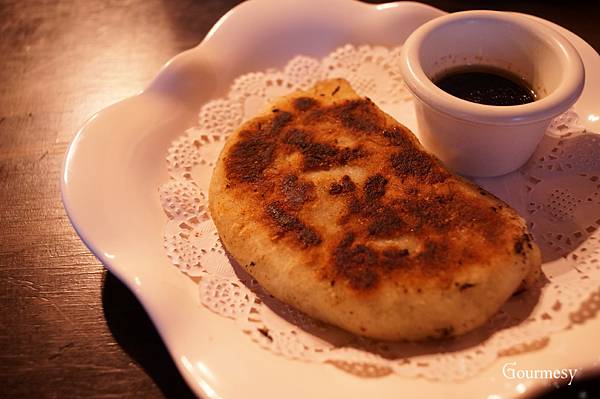 HuTong Family Style giant pan fried chive dumpling 胡同家庭手工韭菜盒子
Nothing to say. My favourite.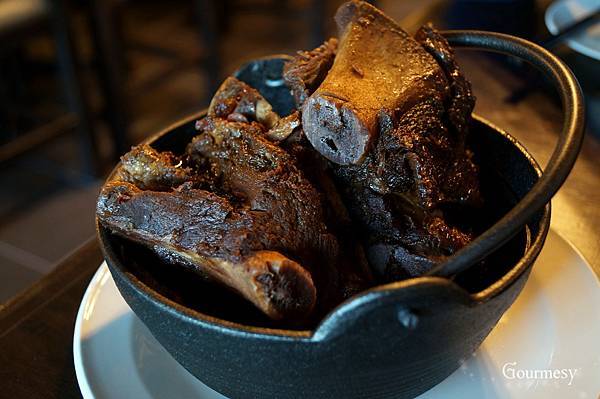 Back Bone Iron Wok 醬脊骨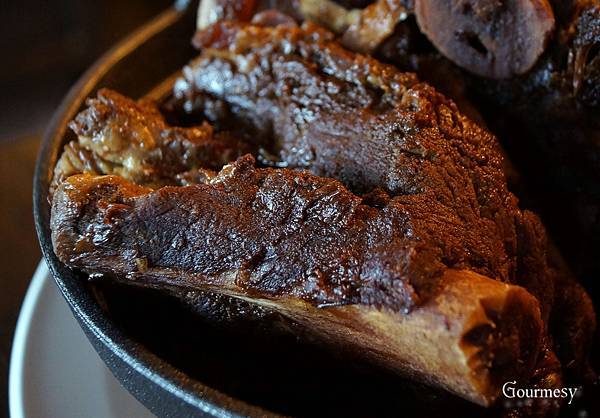 Rich in flavor but not tender.
We are glad that there is one Beijing restaurant in Vancouver finally.
I suggest you go with friends since their BBQ order requires minimum skewers of three to five (I hope I remember it right).
Hu Tong
(604) 559-6622
2942 W Broadway Vancouver, BC
Related posts: