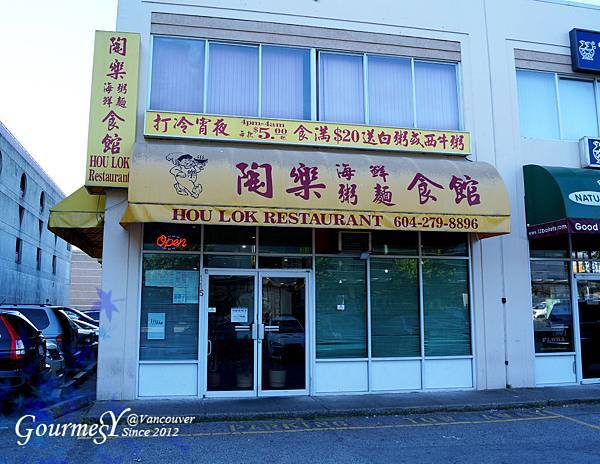 Hou Lok is famous for its night snack.
They open at 5pm and sits at a quiet corner so only a few people noticed it.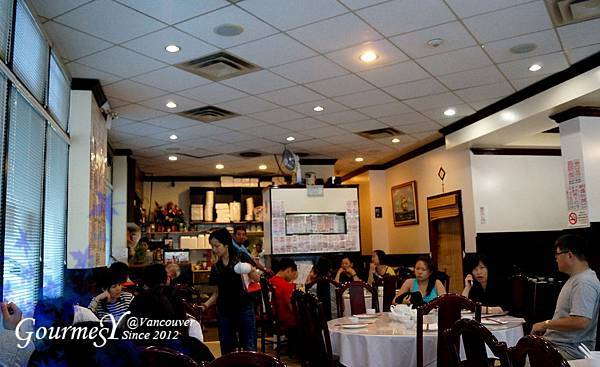 Inside is in old Chinese style but it's actually quite hygienic.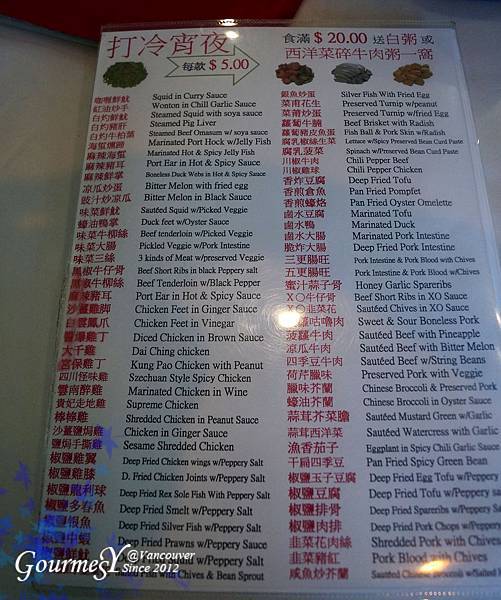 Menu. $5 for a dish. If you order over $20, you get a bowl of congee for free.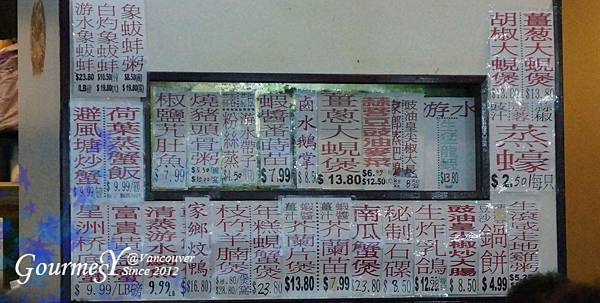 Lots of menu on the wall.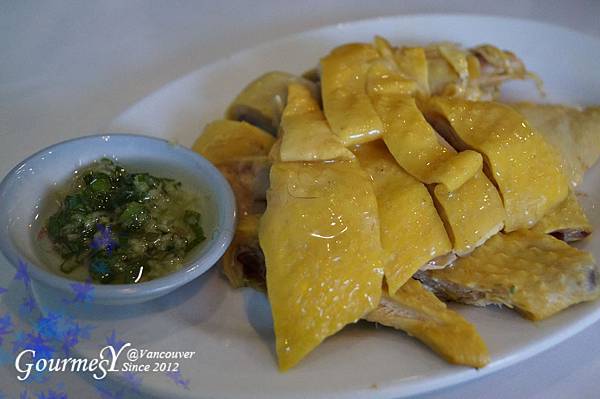 Supreme Chicken
Tastes good:)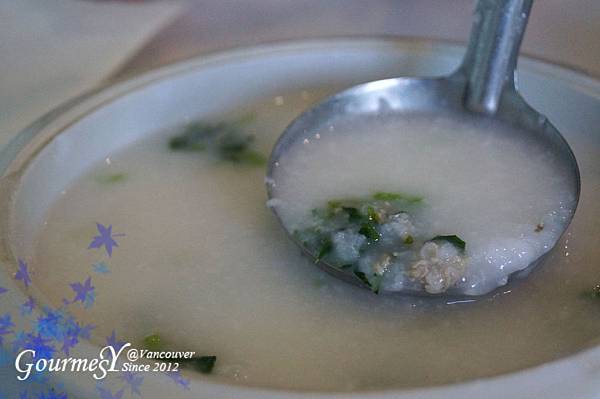 Congee with Ground Beef and Watercress
Wow!! A large bowl of it. Very yummy and it's free!!
Not a spoonful of it left at the end haha. It's so good we finished the entire bowl:D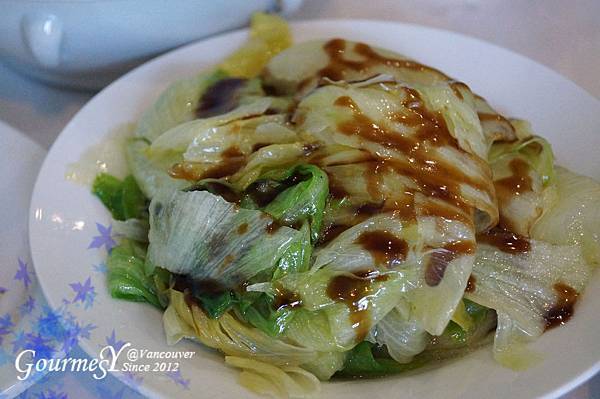 Lettuce in Oyster Sauce
Not bad.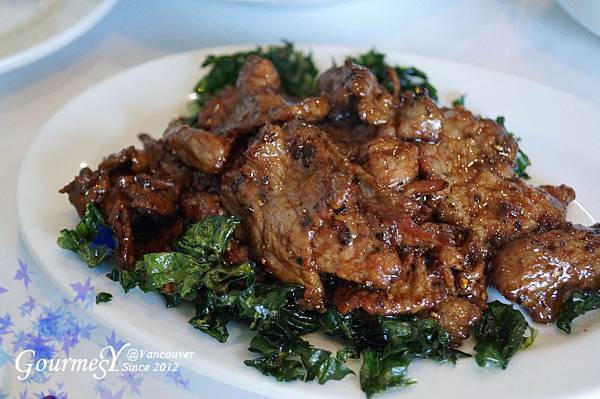 Chilli Pepper Beef
Tastes good but I think the pepper is a bit too much.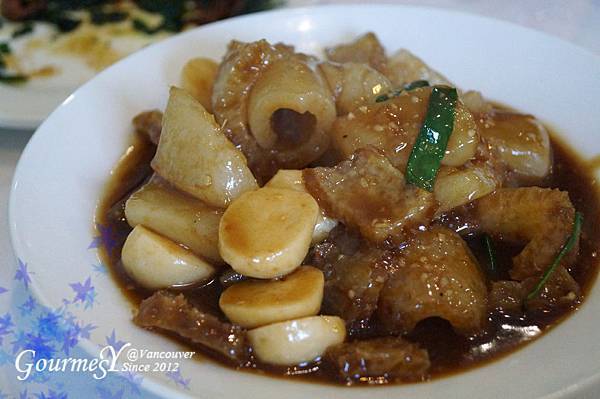 Fish Balls and Pork Skin with Radish
This is the only dish we don't like…the sauce tastes weird. Do not recommend.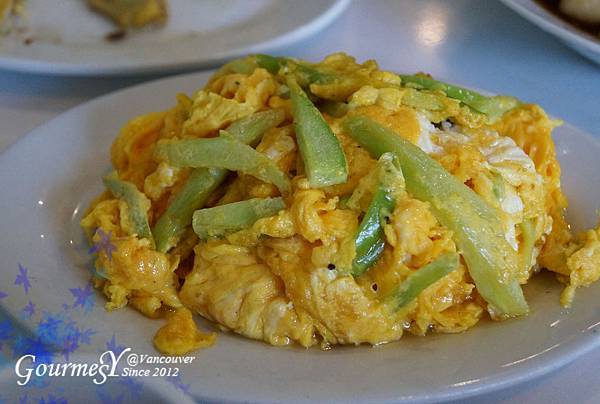 Bitter Melon with Fried Egg
Simple. Smooth. Superb.
I really really love their fried egg. Must try especially if you like egg too!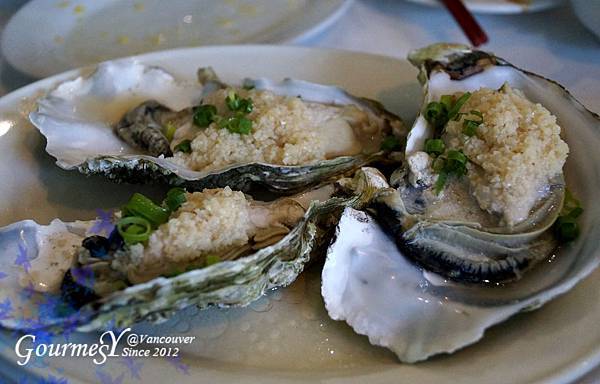 Steamed Oysters with Garlic Sauce 
$2.5 per oyster. We order three and they are all very huge!!
Fresh. If you like oysters and garlic, no way you can miss it:)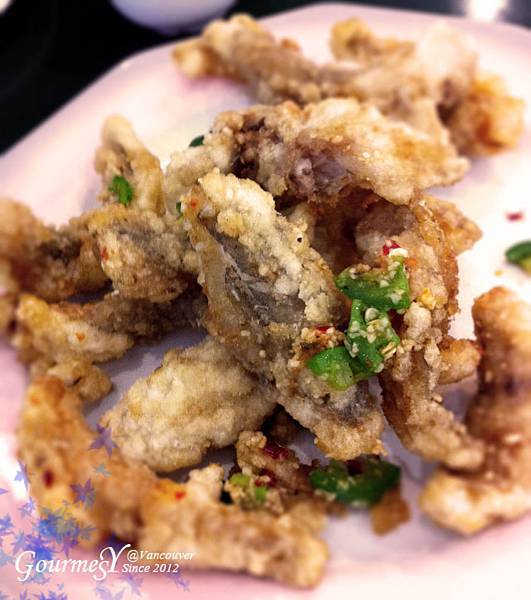 Bombay Duck with Peppery Salt
Bombay duck is a kind of fish I always like. I usually had it back in Macau.
I don't usually like fish (in Chinese style) but I fell in love with the little white bombay duck at my first bite.
It's sooooooooo smooth and tasty that I wish I could have it everyday.
That's why I ordered this dish in Hou Lok right away I saw this on menu.
The texture and taste is ok. Not as good as what I had at home. I guess it's because my family either fried, steamed or deep fried bombay duck, and never make it with peppery salt. In addition, the bombay duck in Macau is much larger.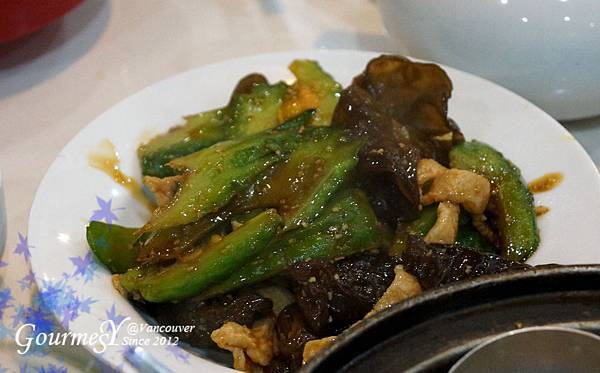 Fried Pork Cheek with Bitter Melon and Black Fungus
Good:))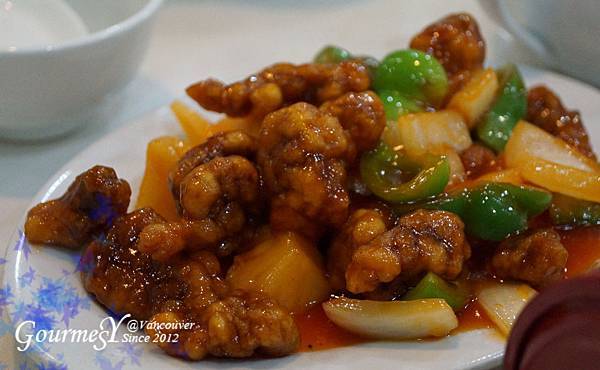 Sweet and Sour Pork
Not Bad.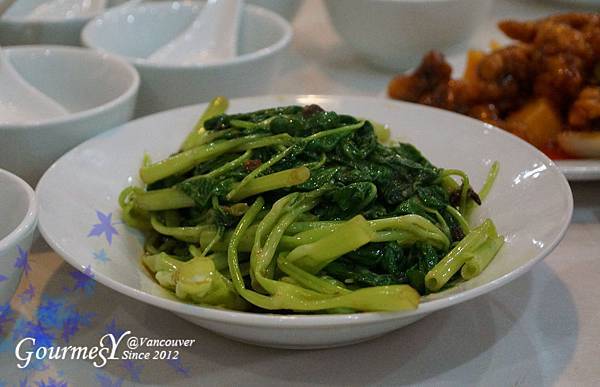 Fried Chinese Spinach with Belachan
Very nice. We finished in seconds haha.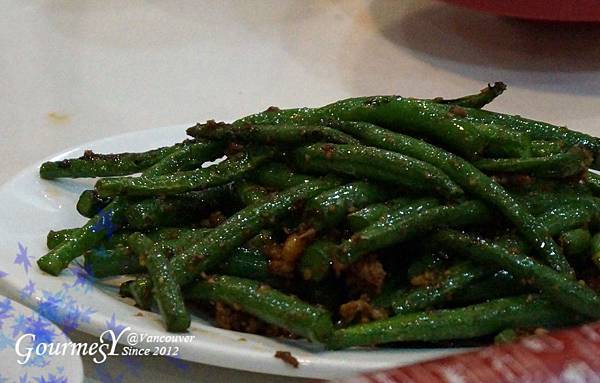 Dry Fried Green Beans
Nice. Crisp. Fresh. A bit spicy.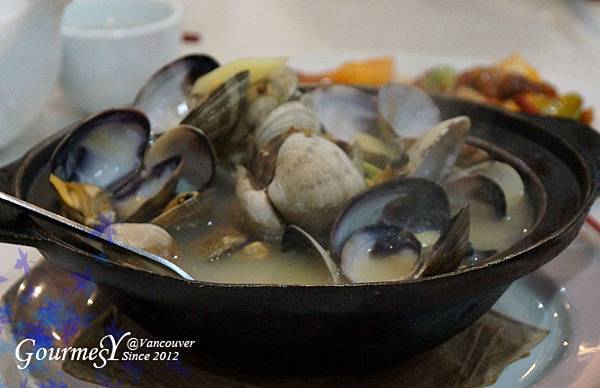 Clams in Pepper Soup
The clams are ok with the soup but definitely can't drink the soup alone. It would be too peppery.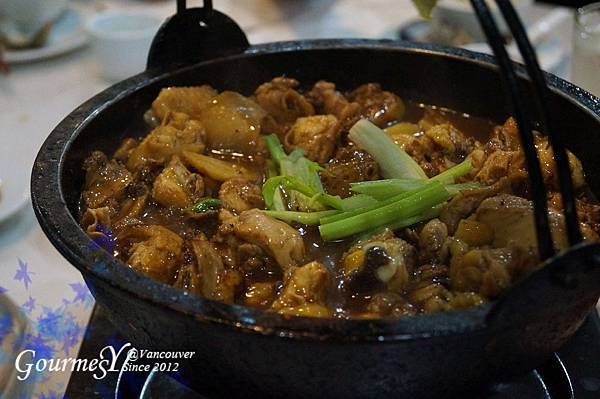 Chicken in Wok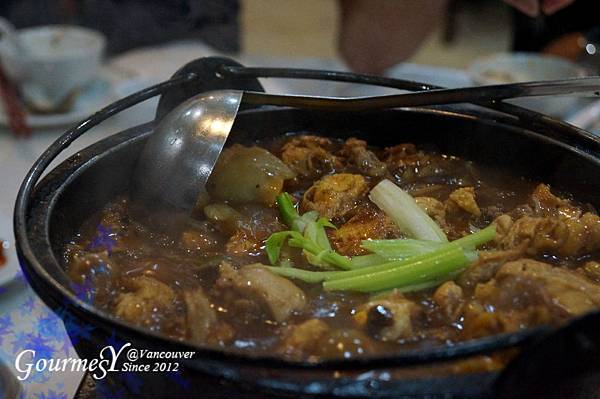 It's very large pot of it. Smells so tasty that I couldn't hold my "Mmm…~" when the waitress was about to put it on the table.
Would like to order again:)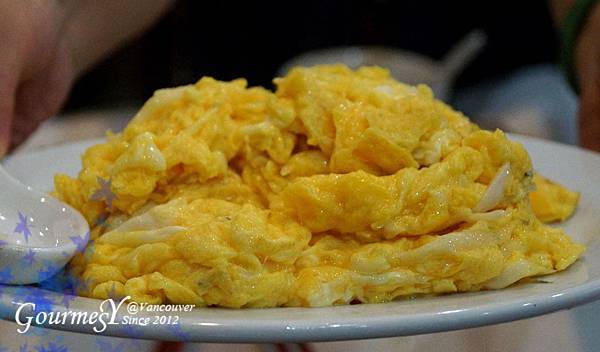 Fried egg
It's not on the menu but you can always ask them to arrange for you:)
Very nice. Finished in seconds againXDD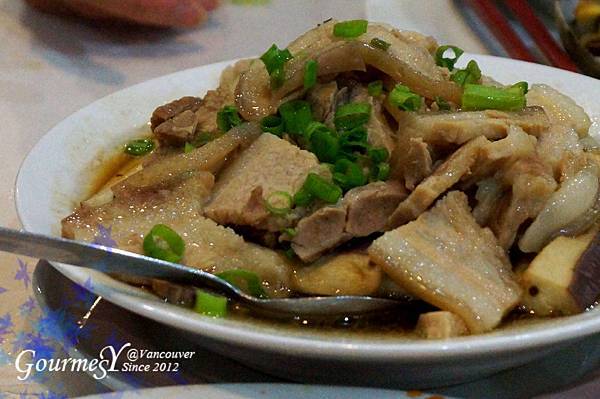 Pork Belly with Eggplant
Quite oily…not bad.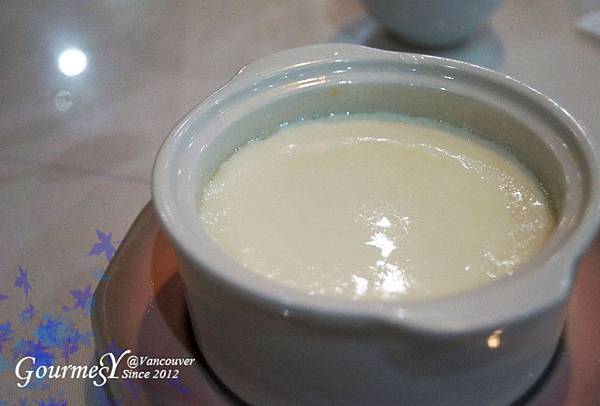 Milk Custard 燉奶
Fresh. Smooth. Nice:)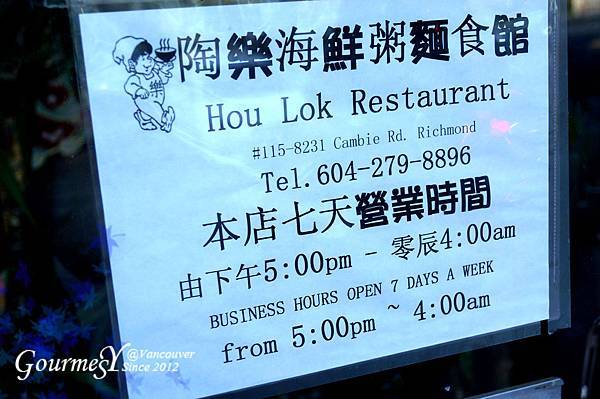 Hou Lok serves a lot of tasty dishes. The price is very reasonable.
We will keep visiting:D and highly recommend to you!
8231 Cambie Rd , Richmond, BC
Related posts: