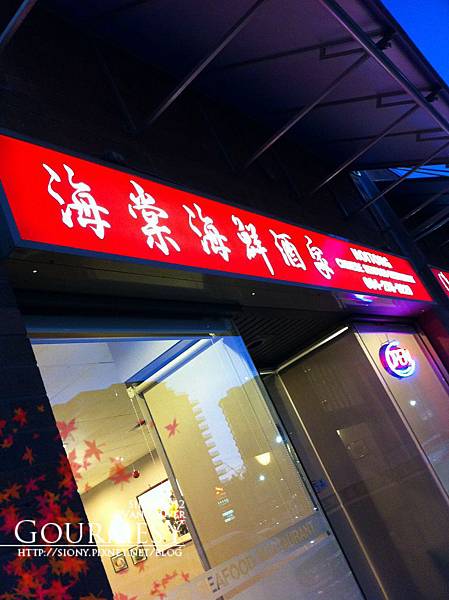 Hoi Tong is a kind of flowers. I checked it on Wikipedia and it is Chaenomeles speciosa in English.
Hoi Tong Chinese Seafood Restaurant is a small restaurant. Not many tables in it but it is probably the best Cantonese restaurant, so better to reserve for a table before you go.
According to an interview with the chef, he lived and worked in Macau (yeah, our hometown! So proud!).
After he immigranted to Canada, he founded many Chinese restaurants here.
Lots of his apprentices founded their own restaurants in Vancouver too.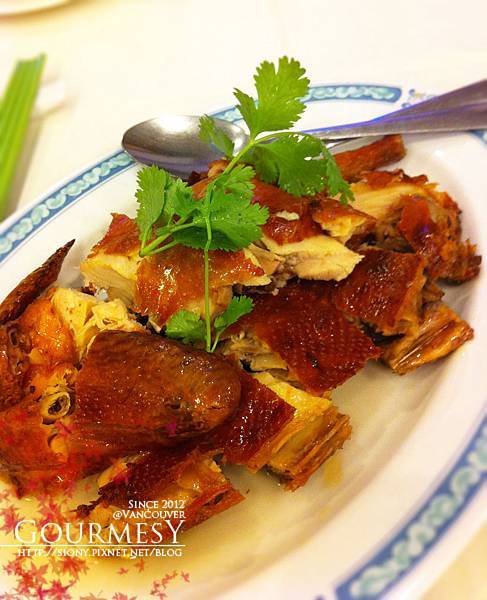 Crispy Deep Fried Young Chicken
The skin is very crunchy while the meat is very tender.
Not much fat and it's well cooked. Great.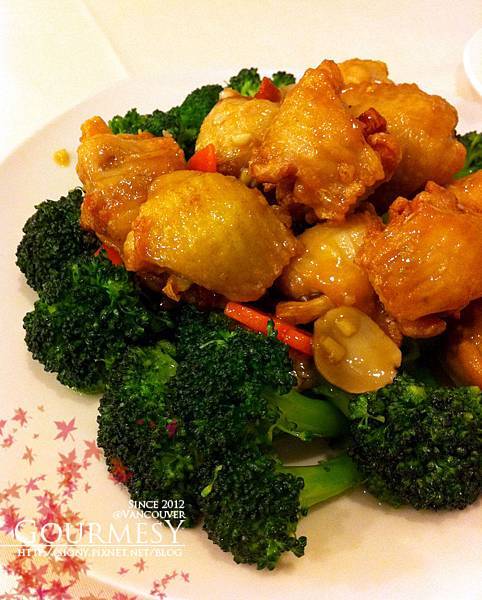 Chicken Wings Stuffed with Ham and Bamboo Shoots  (Dragon flying through Phoenix's wings)
This is super delicious!!! They got an award of this dish. Quality guranteed:D
No bones at all. Must try.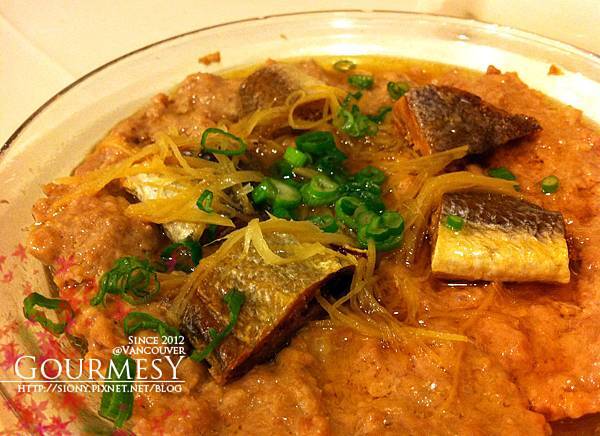 Steamed Meat Pie with Salted Fish
This is a common dish in Cantonese families.
Not bad.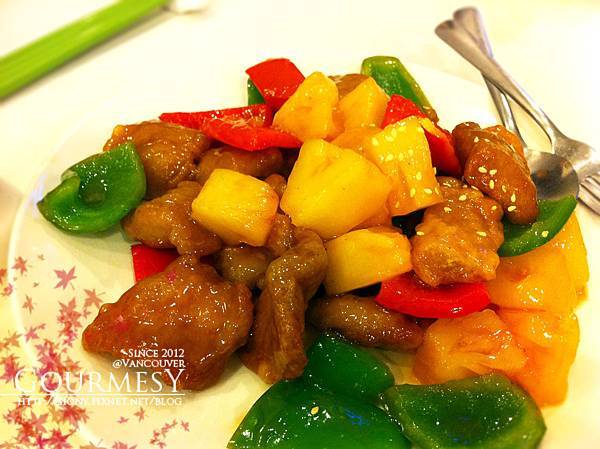 Sweet and Sour Pork
We have never order sweet and sour pork in Canada.
However, everyone on the internet says their sweet and sour pork is fabulous.
Why not give it a try then? Even though we kept lowering our expectations before the dish came.
It came. We tried. No regrets.
If someone tells us this is the best sweet and sour pork in Vancouver, We will have no doubts.
The pork is bouncy and chewy. The bread is not thick at all and we love the amount of the sauce is just right.
I have never expected sweet and sour pork could be that delicious…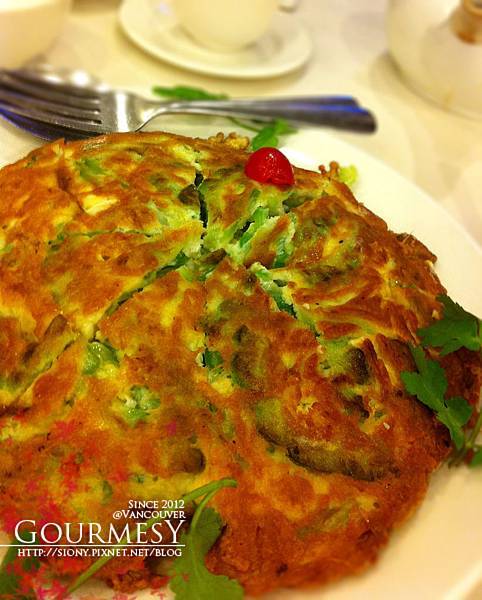 Fried Egg Pie with Bitter Squash
We have nothing to say but a word – delicious!!!!!!!!!!
Ok, can't hold it. Two more words – must try!!!!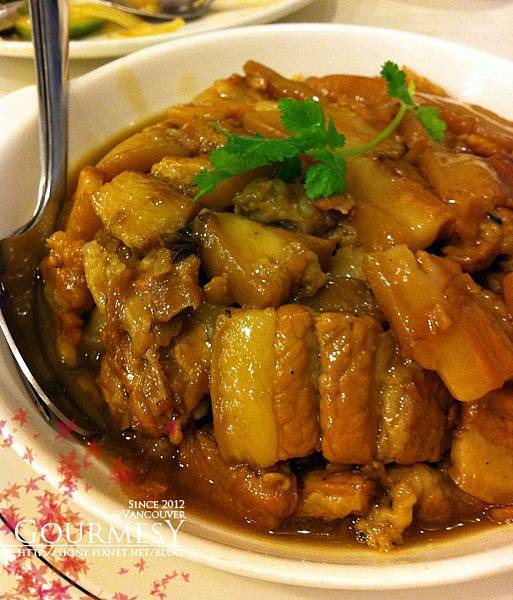 Braised Pork with Preserved Vegetable in Soya Sauce
They only use the hearts of the preserved vegetables, which is very classy.
This is a heavy dish and should eat with rice. In Hoi Tong, it's relatively less oily and salty.
Not bad.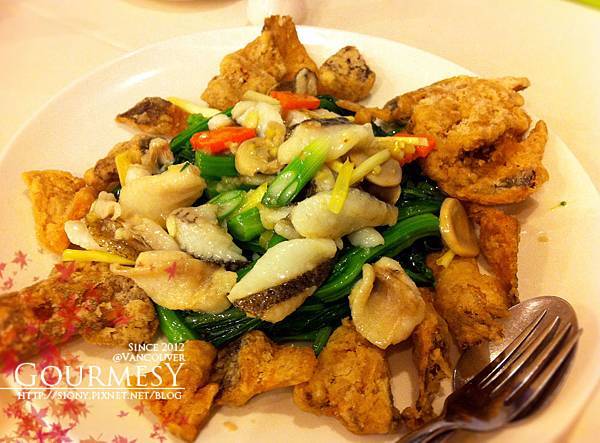 Fried Flounder Fish and Deep Fried Flounder Fish Bones and Fins
The fish is very smooth and yummy while the deep fried part is super crunchy crunchy.
We can eat the whole part even with bones.
Tastes much better than what we have expected! Must try!!!!! Must try!!!!!!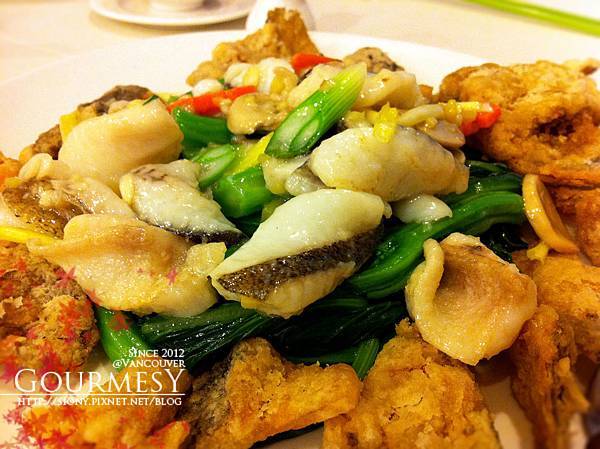 You can see the fish is all fresh, smooth and juicy.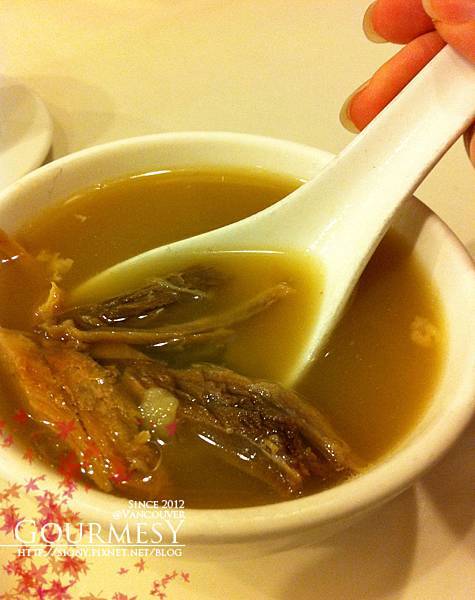 Soup of the Day
We forgot the name><Sorry…
But their soup is absolutely great value and healthy. Tasty as well of course.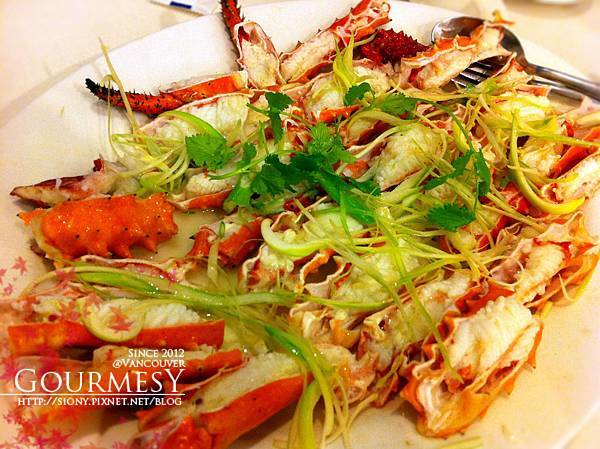 Since it's the season of King Crabs at that time, we tried it in Hoi Tong.
It cost $20/lb. The price might be a bit above average at that time but the quality is above average too.
The picture above is Steamed King Crab Legs with Ginger and Green Onions.
Very fresh and sweet. Love it.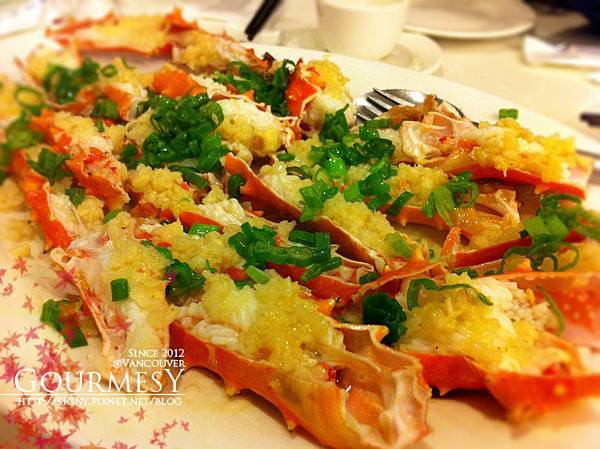 Another half of legs. Steamed King Crab Legs with Garlic Sauce.
I personally love this more than with giner and green onions. I wish for more legs though><
There were only three of us so we could only ordered a nearly 9lb king crab. The best size is above 9 or 10 lbs.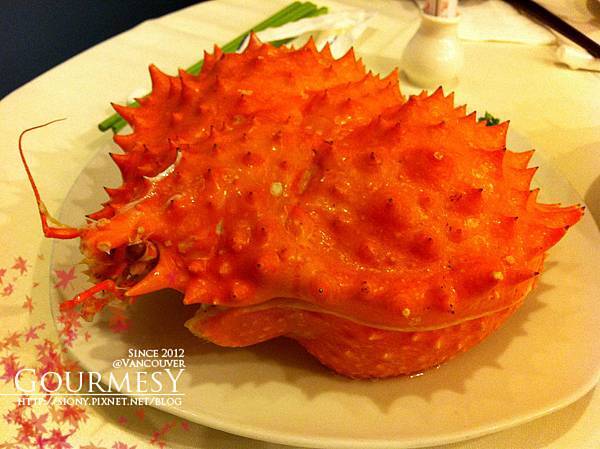 You can order Baked Rice with King Crab Exoskeleton too but we were afraid we would be too full to stuffed that much food so we didn't try.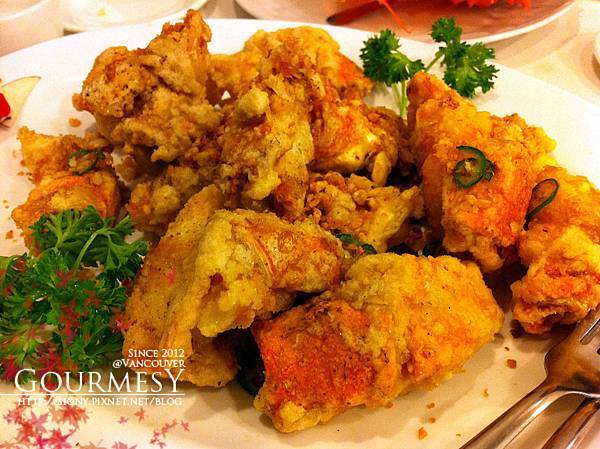 Fried King Crab Body with Pepper and Salt.
The body is very bouncy and delicious. A bit too spicy though but it depends of the different people's preferences.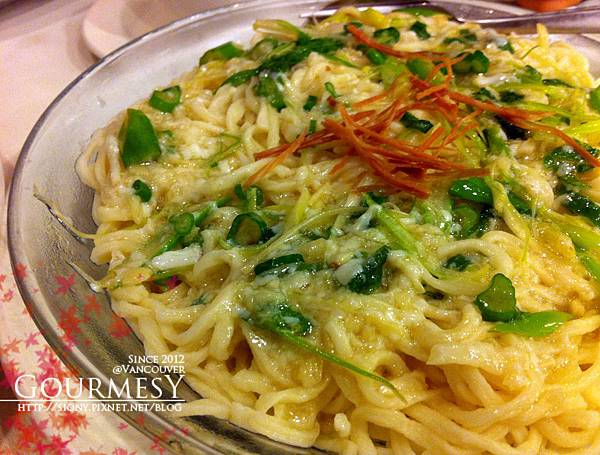 We ordered a Yi-mein Mixed with Ginger, Green onions and Garlic Sauce.
Yi-mein is a kind of flat Cantonese egg noodles and the sauce, yes you are right, came from the first two dishes of king crab legs.
S always loves the texture of yi-mein and the sauce has absorded the taste of king crab.
What a dainty combination!!
If you are interested in Cantonese cuisine, Hoi Tong is a must try.
We really appreciate their seasonings and their passion of food.
160-8191 Westminster Hwy, Â Richmond, BC
Related posts: