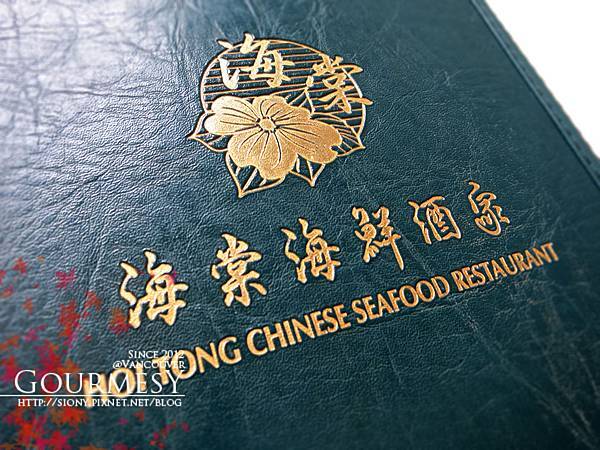 Our favorite Cantonese restaurant – Hoi Tong.
We have recommended it to our friends and they are all impressed.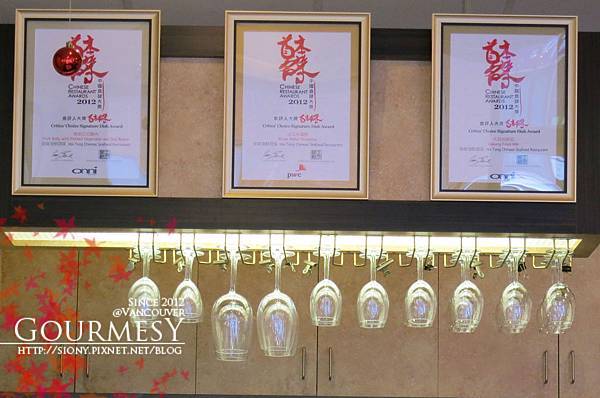 It's very very small but won three of their dishes have won the awards.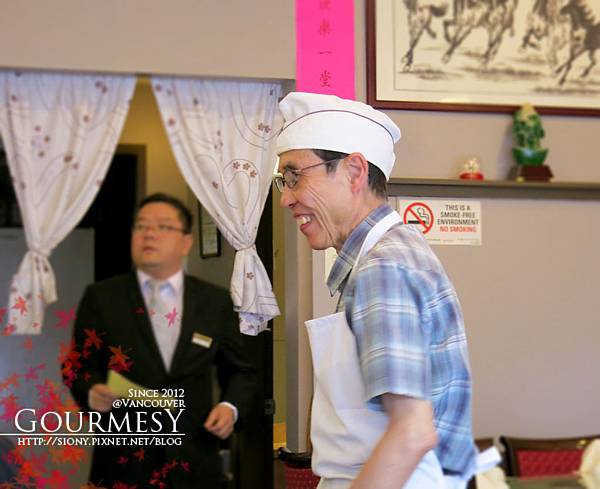 The owner and chef, Mr. Leung Yeau Tong. (We did a bit introduction of him in our first post – Hoi Tong 1)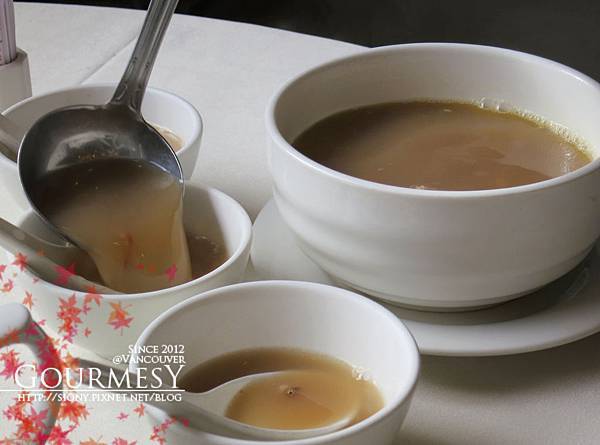 Soup of the Day (Chicken Paws with Cow Gram and Peanuts) 花生眉豆雞腳湯
Very nice!!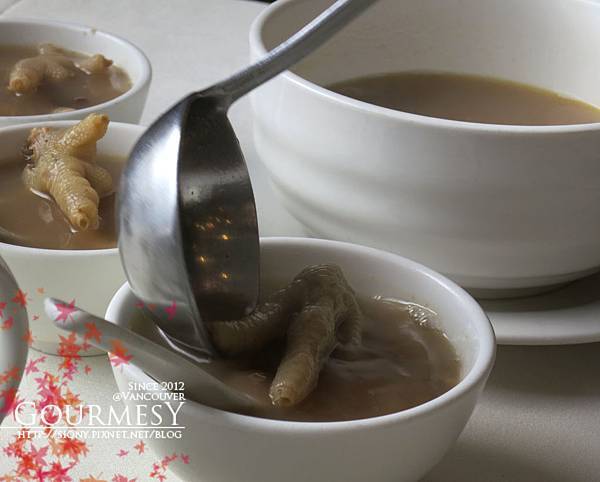 Small size = 5 bowls= $10
Reasonable.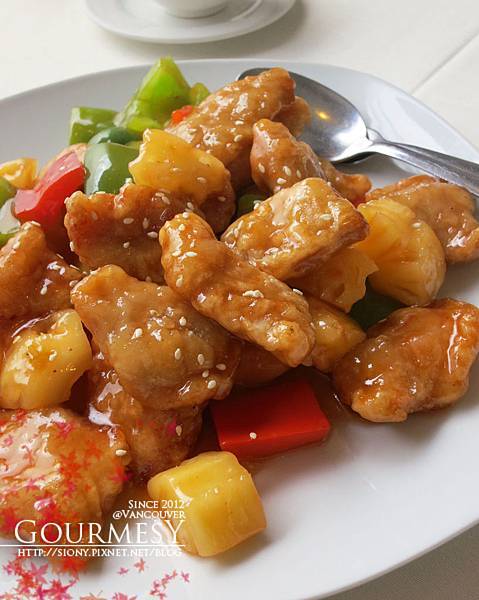 Sweet and Sour Pork 咕嚕肉
I seldom like sweet and sour pork but Hoi Tong has really changed my preference.
The crust is not thick at all. The pork is bouncy and the taste is superb.
It's the best sweet and sour pork I have ever tried.
Recommend to all of you, no matter you like sweet and sour pork or not.
Chicken Wings Stuffed with Ham and Bamboo Shoots 龍穿鳯翼
I can have this everyday!! The chicken wings are amazing.
The broccoli is not too hard.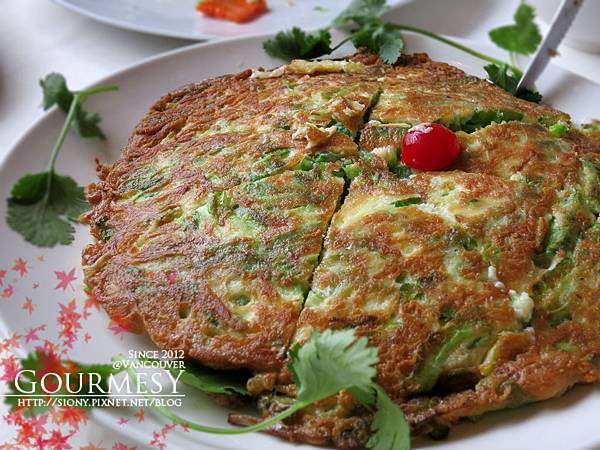 Bitter Squash Egg Pancake 苦瓜蛋餅
Smells good. Smooth. It's quite large but it's so good that I can finish all of it.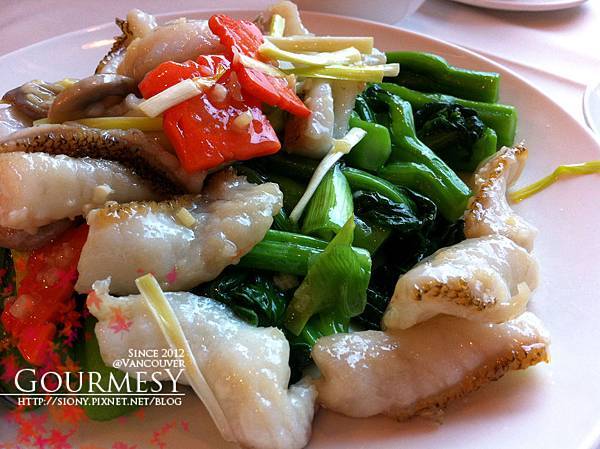 Rock Cod Two Ways 石斑二食: 
Sauteed Rock Cod 清炒斑球
The rock cod is super fresh and well seasoned. Super dainty!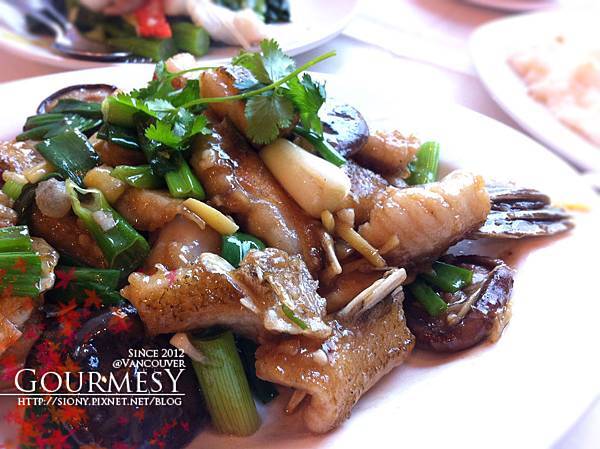 Sauteed Rock Cod with Ginger and Green Onions 薑葱炒
Smell delicious but the bones are a bit too many. Fried Flounder Fish and Deep Fried Flounder Fish Bones and Fins is better.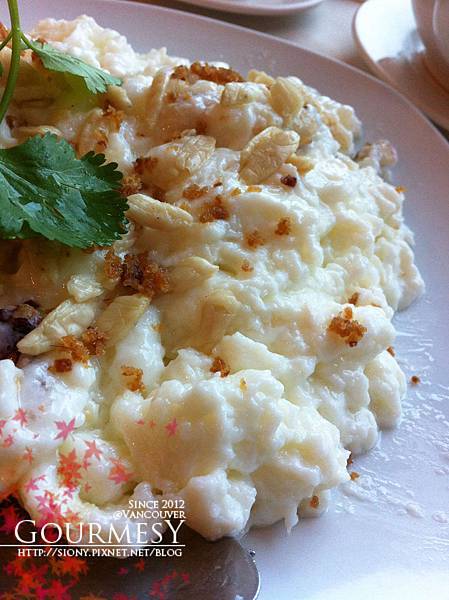 Sauteed Egg White and Milk in Da Liang Style 大良炒鮮奶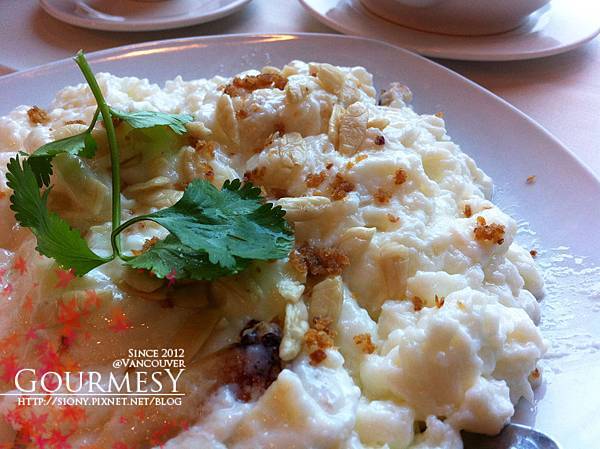 With terminalia catappa and ham, clear and good.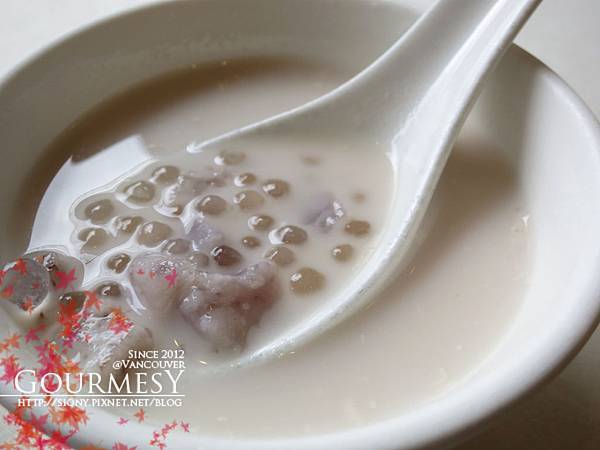 Taro Sago Sweet Soup 芋頭西米露
A bit too milky but still nice.
The quality is as good as ever. Hoi Tong has never let us down.
Highly recommended. 😀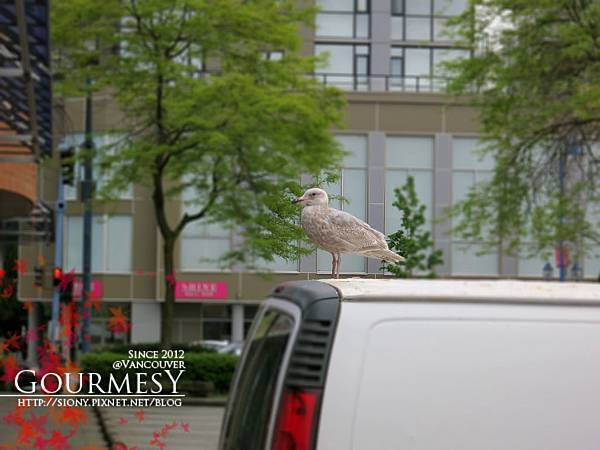 There was a bird gazing at a store in front of her…
Guess what she's gazing at?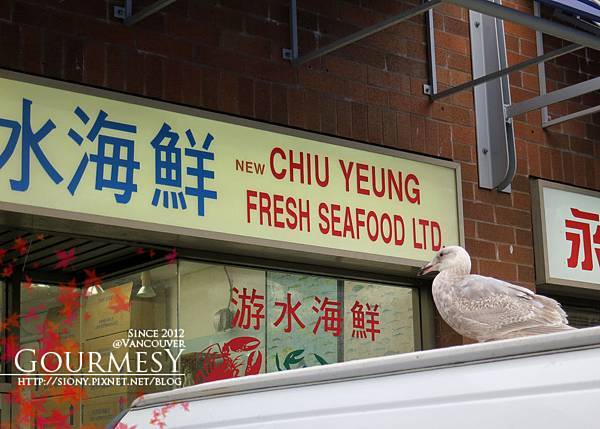 LOL!!! It's seafood!!
She's super sincere! Very cute!!!
160-8191 Westminster Hwy,  Richmond, BC
Related posts: