Hawker's Delight serves very traditional Singaporean and Malaysian cuisine with very low prices.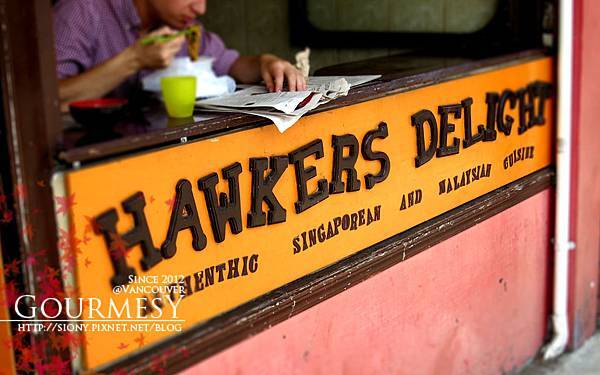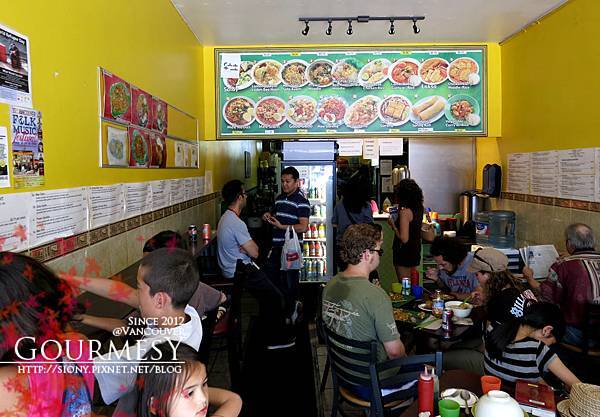 Very small inside and always crowded with people.
No air conditioning so be careful if you go in summer:D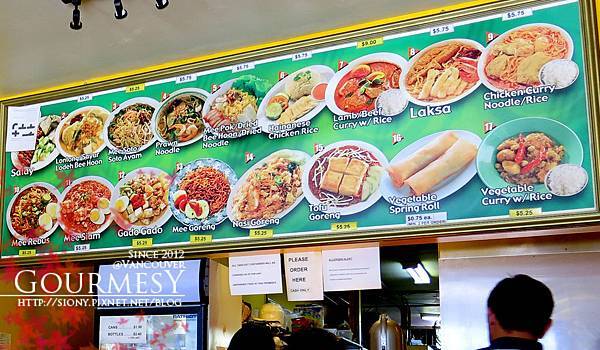 They have about 20 choices in the menu.
No Satay Skewers though.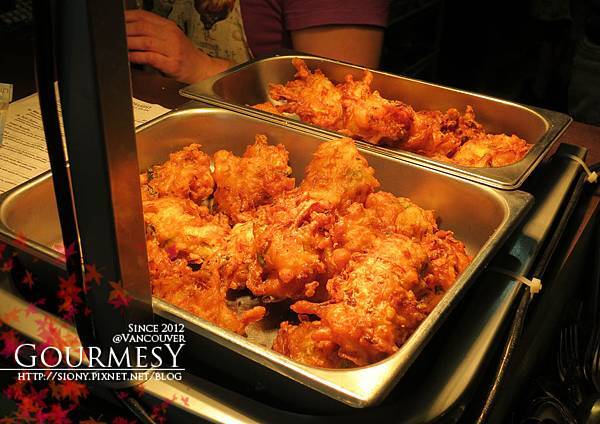 Vegetable Fritters (Bakwan) 
Indonesian snacks. Eat with fish sauce.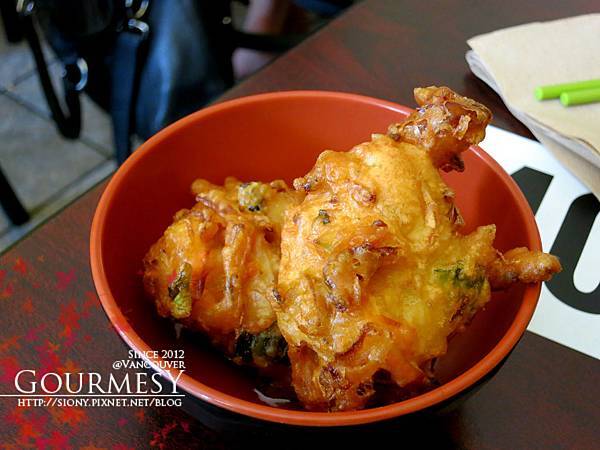 The paste is a bit thick but tastes special.
2 for $1.12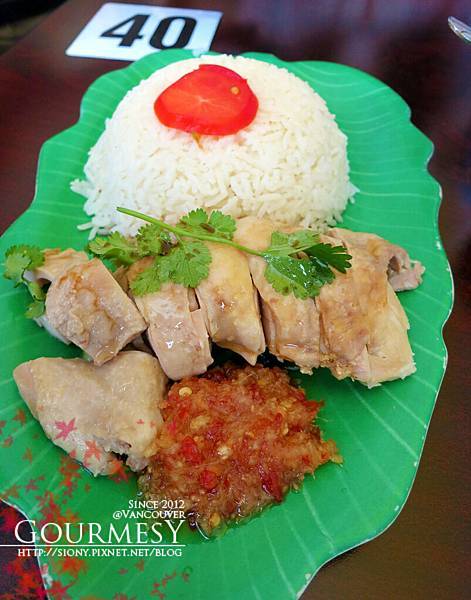 Hainanese Chicken Rice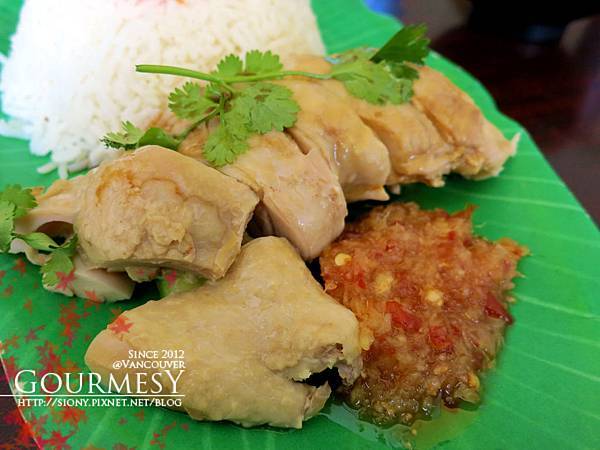 Very traditional. The rice is not bad and the chicken is boneless.
The spicy ginger sauce is good too.
The chicken is not as tender and smooth as Cafe D'lite but still very traditional and good.
$5.75, super worthy.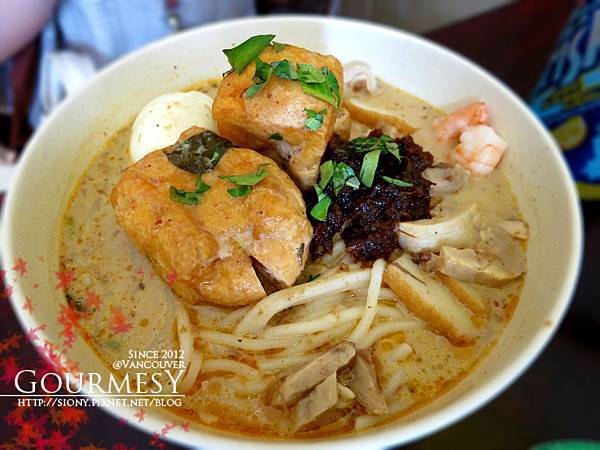 Laksa 
Very genuine as well.
The soup smells very nice but a bit too spicy for us. If you don't like it too spicy, you can take off the black paste on the top.
There are tofu puff, egg, deep fried fish cake and shrimp roe.
Y loves it but I prefer the Laksa in Cafe D'lite.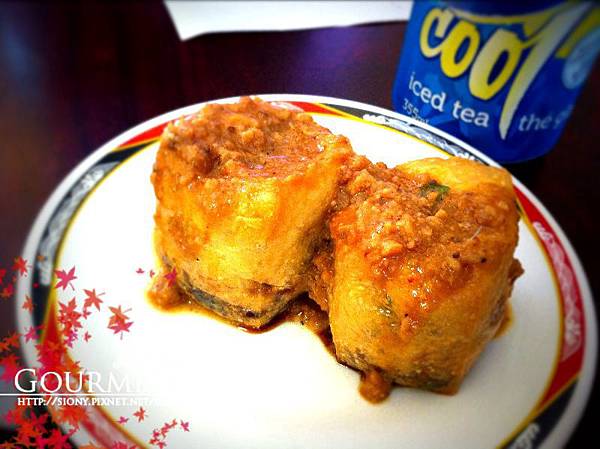 Tofu Puff 
Stuffed with meat and with some kind of sauce which is rich in peanut flavor…
$0.75 per one.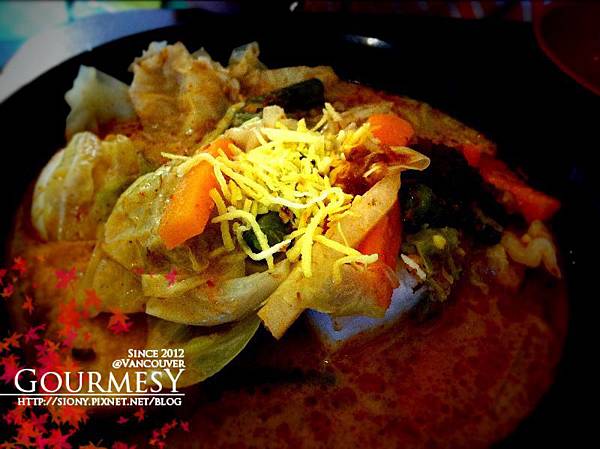 Lontong Sayur 
I remembered it's a dish of Indonesian.
Y loves the texture of the rice cake and loves it with the curry soup made with lots of small shrimps and dried shrimps.
Hawker's Delight is a very valuable, cheap yet very traditional restaurant.
Don't expect anything about the furnishings though. Recommended to those who love South East Asian food.
4127 Main St, Vancouver, BC
Related posts: