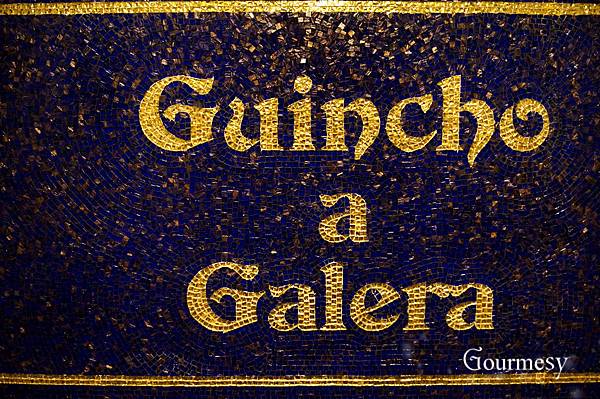 Guincho a Galera is the first international branch of Michelin-starred restaurant,Fortaleza do Guincho.
We went there with a high expectation~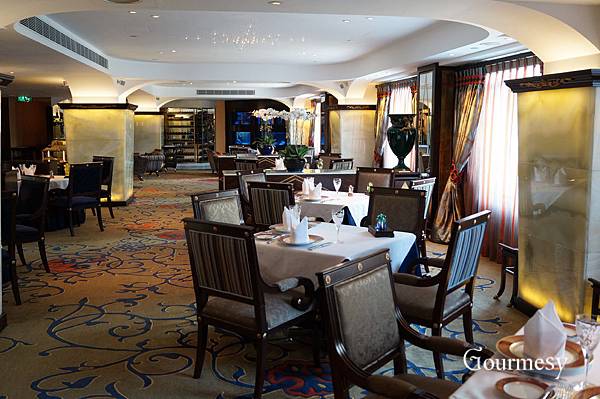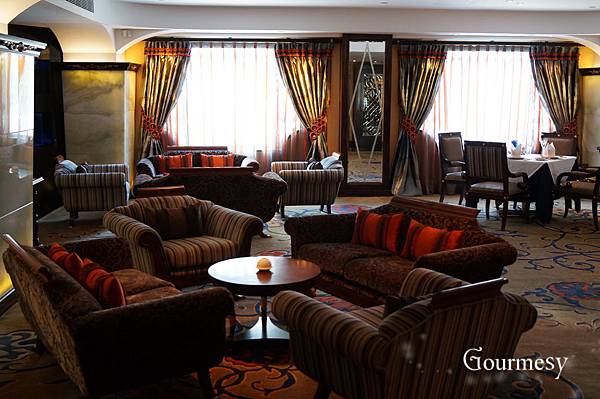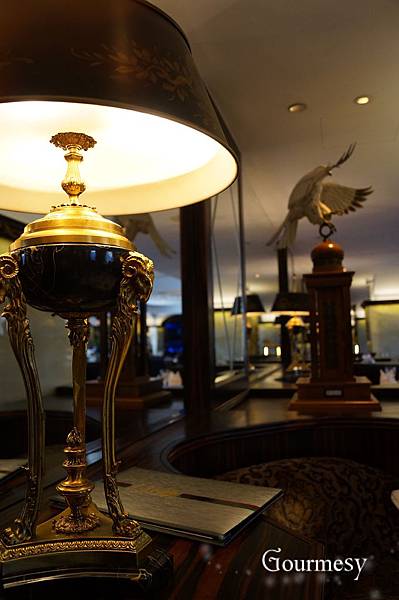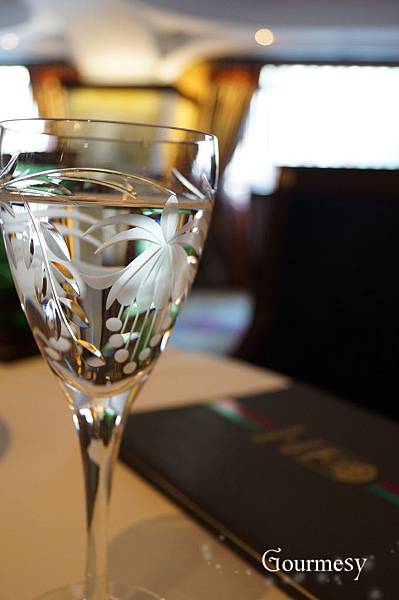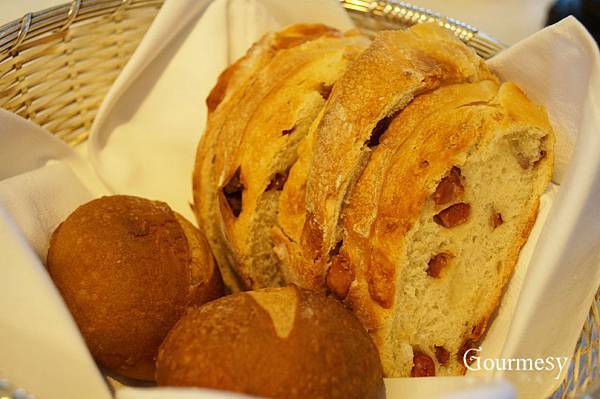 This is the Banana Soft Bread 香蕉軟麵包
Very very good!!! Even Y who doesn't like bananas loves it!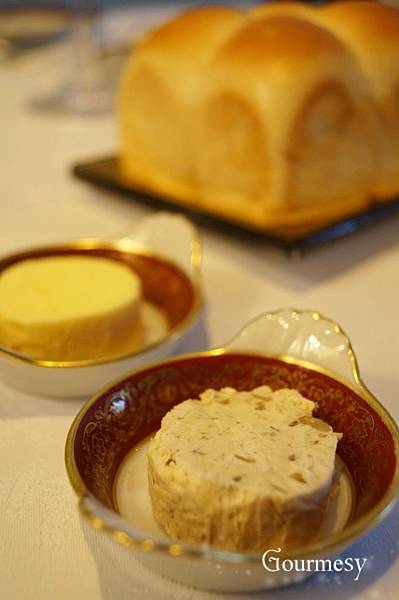 With the Banana Butter 香蕉奶油, mmmm~~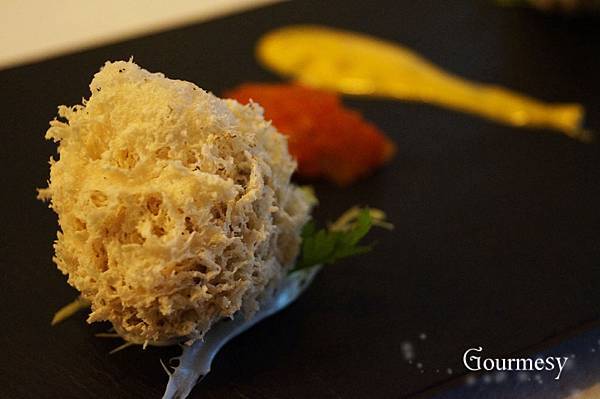 Small Appetizers – Deep-fried Bacalhau Ball
精選餐前小食-馬介休球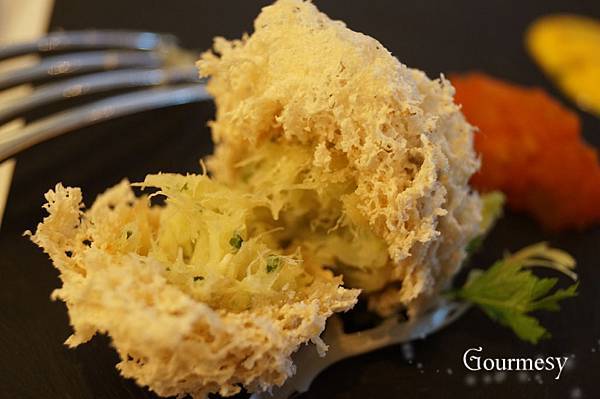 Delicious! Looks good too!!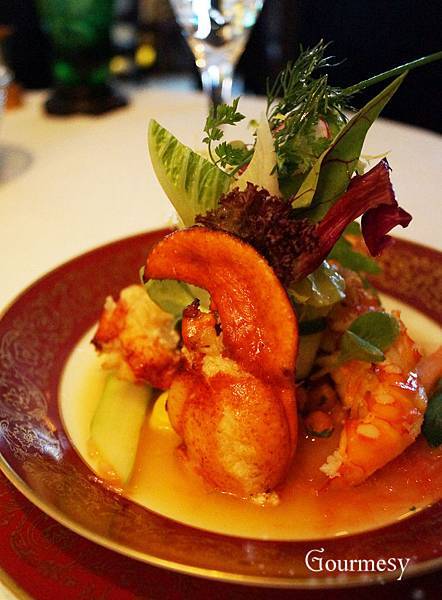 Salada de lavagante com cenouras estufadas, 
tâmaras e vinagrete de citrinos e vinagrete de citrinos e vinagrete de citrinos 
Lobster salad with stewed carrots, dates and citrus sauce
龍蝦沙律伴燴甘笋及棗配柑橘汁
The salad is not that good. Especially the sauce, it's too sour.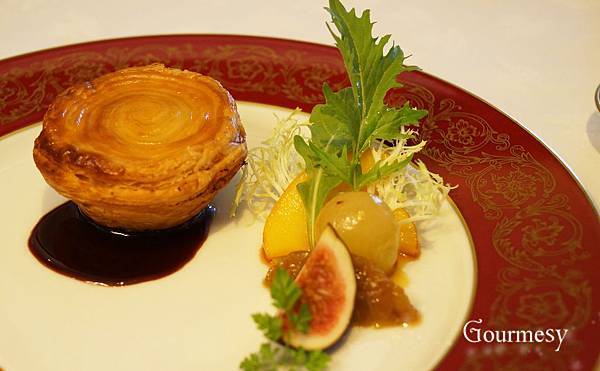 Tarte de fígado de ganso e trufa servida com maçã glaceada 
Black truffle and goose liver pie served with glazed apple
黑松露鵝肝餡餅配燴蘋果
The portion is small but is already very rich and heavy.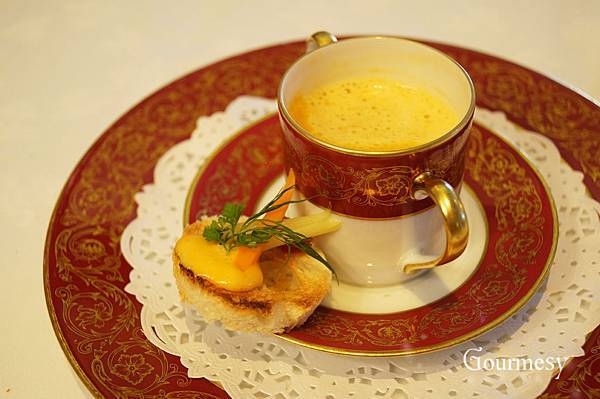 Da Nazaré Da Nazaré – Sopa de Peixe 
Fish soup in typical "Nazaré"style
傳统葡式魚湯
Good.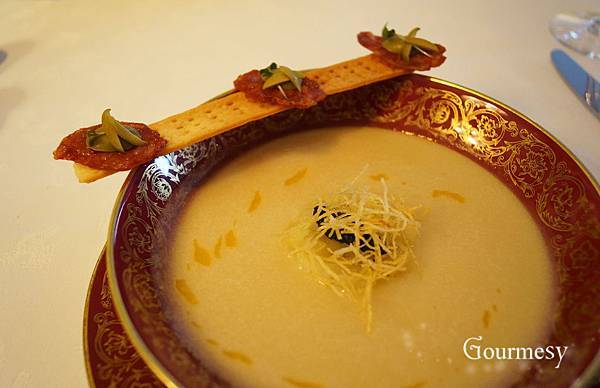 Da Lisboa Antiga – Caldo Verde  
Caldo Verde soup with chorizos
葡式青菜湯配葡式肉腸
OK. Nothing special about the taste.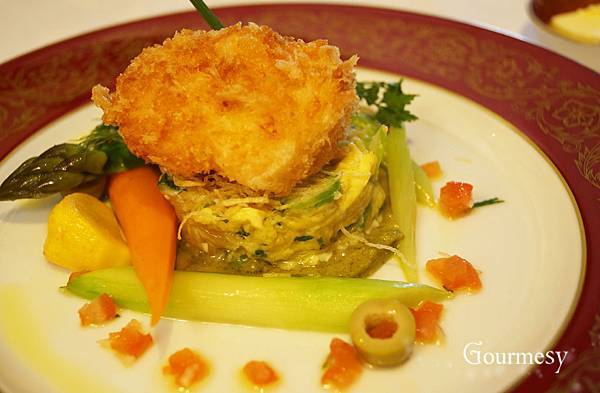 Bacalhau com um Bráz de espargos
Deep-fried Bacalhau with scrambled egg and asparagus
香炸馬介休配蘆筍炒蛋
The bacalhau is bouncy and firm. The saltiness with the scrambled egg and asparagus…mmm~taste fabulous.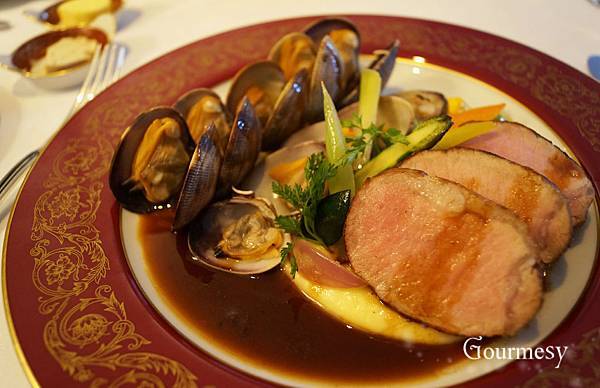 Carne de porco do Montado com amêijoas 
Roasted black pork with clams
燒黑豬配蜆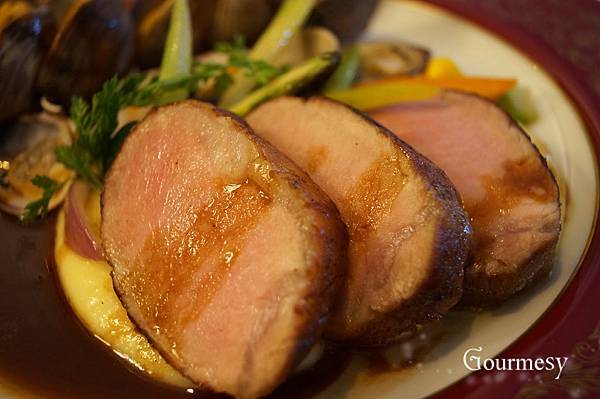 The black pork is perfectly roasted. The outside is crispy and the inside is very tender.
The quality of the mashed potatoes is high.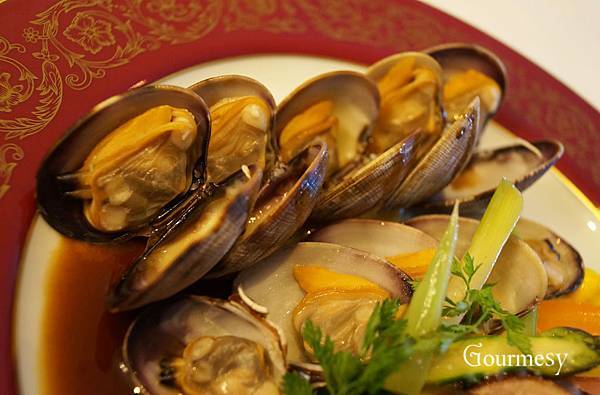 The clams are better than expected. Love the display and every one of them are fat and full as if they were carefully selected:D
But why is black pork with clams?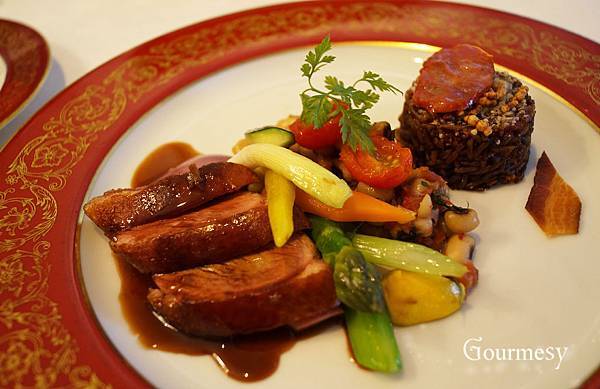 Arroz de Pato de Lisboa 
Lisboa Royal duck rice with braised duck breast in a blood sauce
特式焗鴨飯配鴨血汁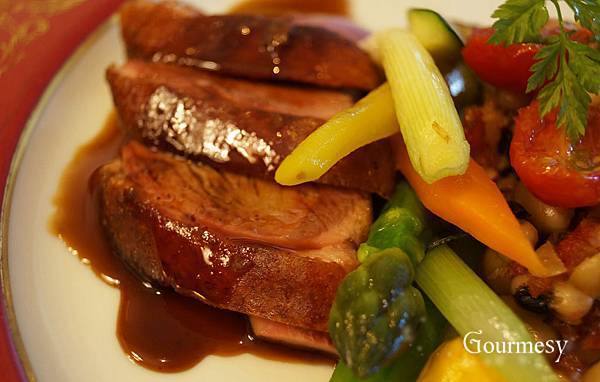 The duck is very tender. Love it.
The rice is crunchy but a bit too dry…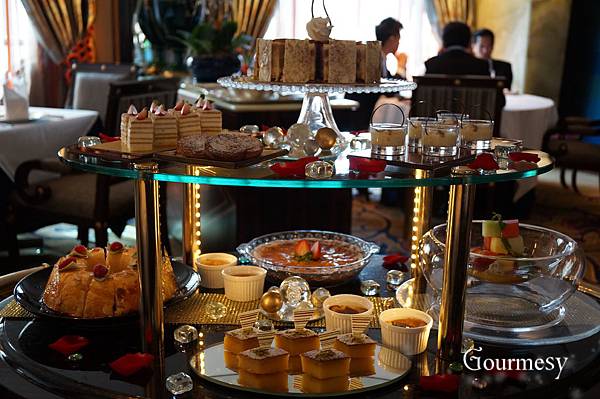 Dessert cart.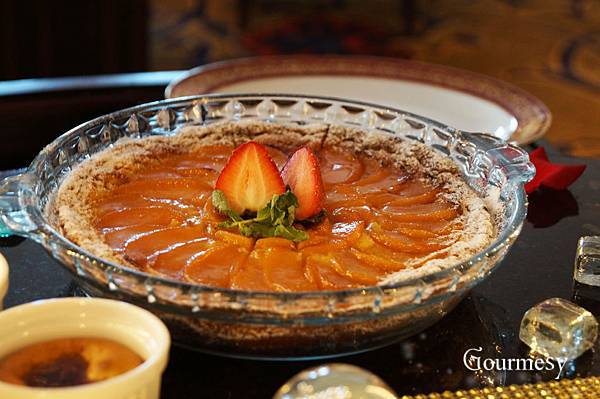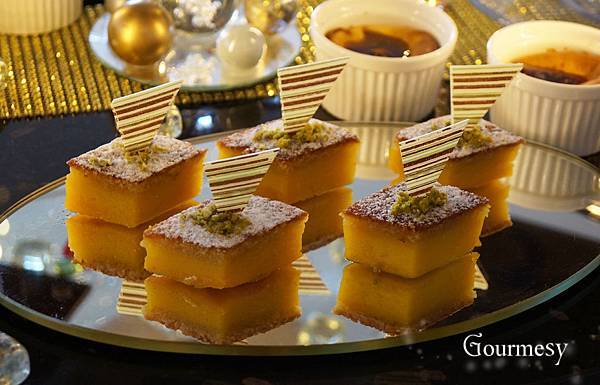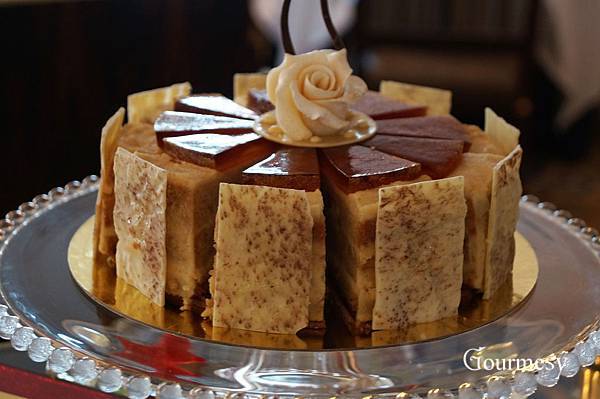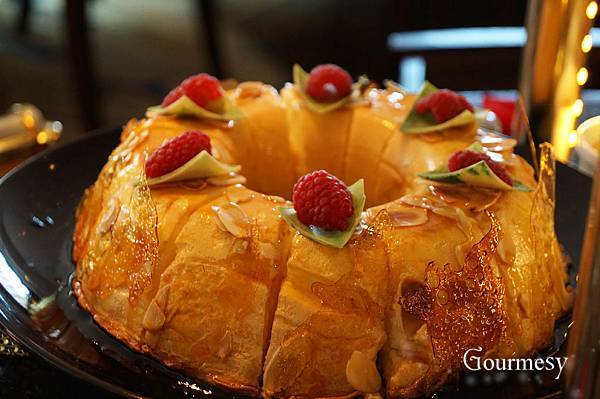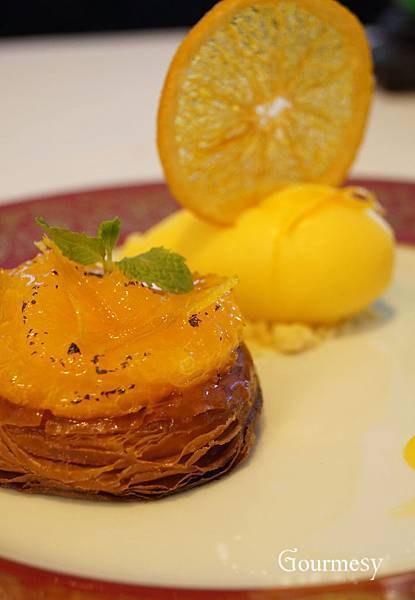 Gratinado de clementina do Algarve com sorvete de mandarina
"Algarve" clementine gratin with mandarin orange sherbet
奶油烤柑橘伴橘子雪葩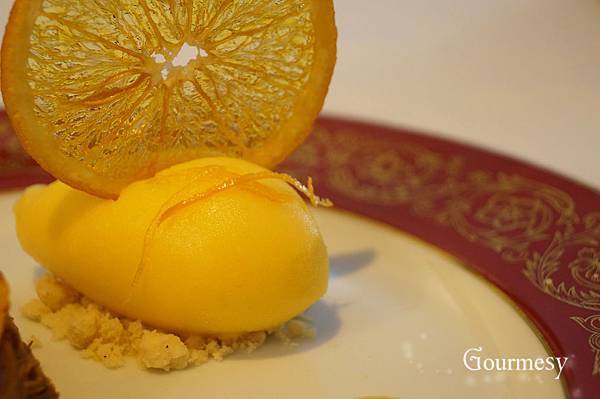 Love the sherbet but the gratin is too heavy.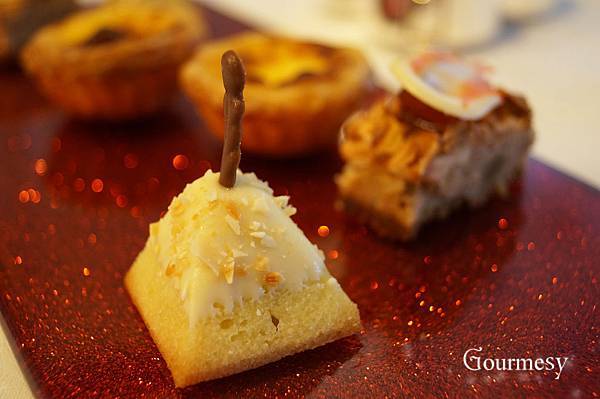 Some sweets on the house.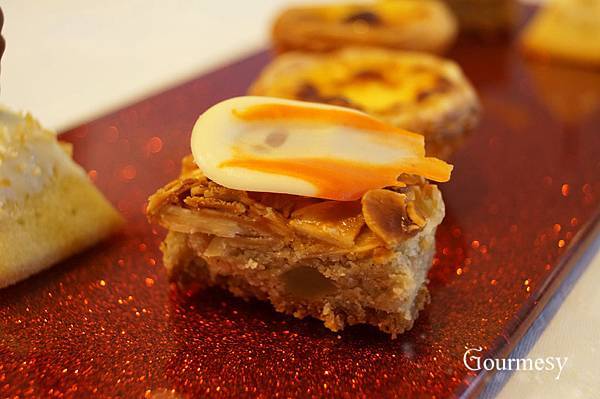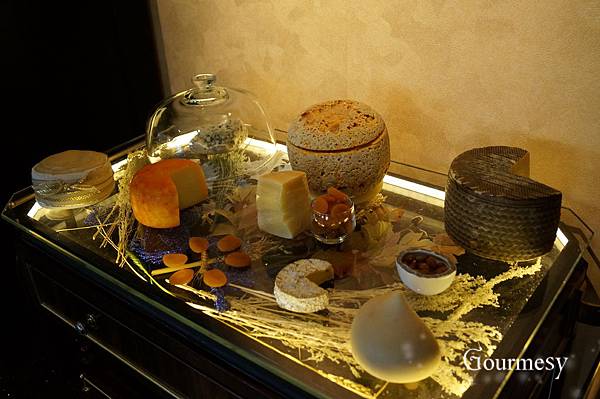 Cheese cart.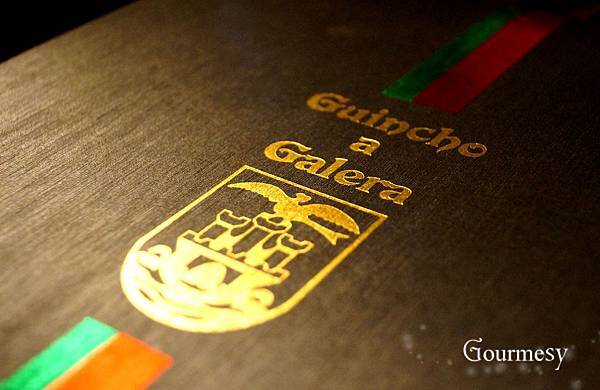 The quality is good. Recommended to those who are interested in Portugese fine dining:)
葡國餐廳
Guincho a Galera
南灣葡京路2-4號葡京酒店西座3樓
3/F, Lisboa Tower, Hotel Lisboa, 2-4 Avenida de Lisboa, Praia Grande, Macau
Related posts: