Grub…why this name? By the way, nice shot, Y. *thumb up*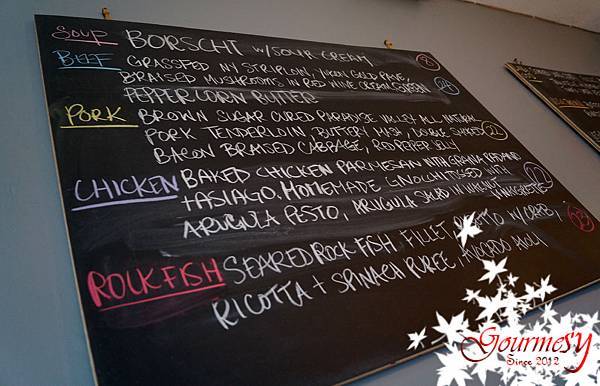 Main part of the menu is written on the board.
They almost update them everyday. Cool.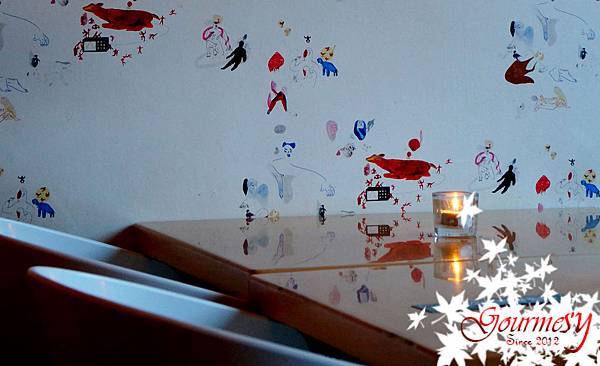 It's a very small restaurant. The decorations are not many. Everything is simple.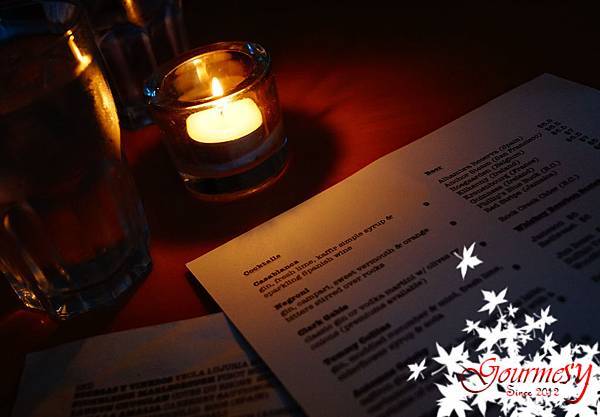 Menu. We ordered set dinner, Table D'hote, which is $35 for three courses.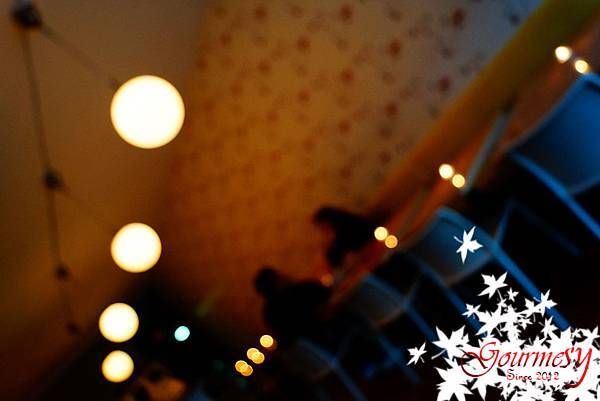 I really don't like dining at a dim area…to me, food is a piece of art. I want to have a good look of it.
Sadly most restaurants provide dim lightings…Under such environments, I can't even read the colors…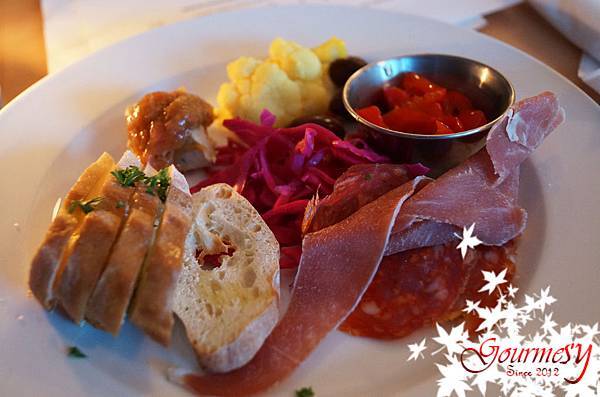 The Carnivore
Three kinds of cured meat, liver pate with rhubarb chutney, red pepper jelly, mustard, olives and pickles
The cured meat was so-so. The liver pate was rich and nice.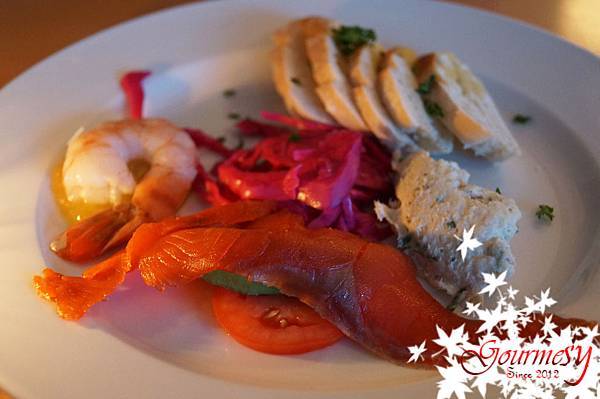 The Pescatarian
Salmon gravlax, avocado tomato salad, Marinated seafood, smoked trout brandade, chilled prawns with tomatillo, and pickled cabbage slaw
The chilled prawns and trout brandade were pretty nice but the rest was just average.
Both appetizers were mini version because we were having set dinner. It's good to have a bit of everything in one dish:)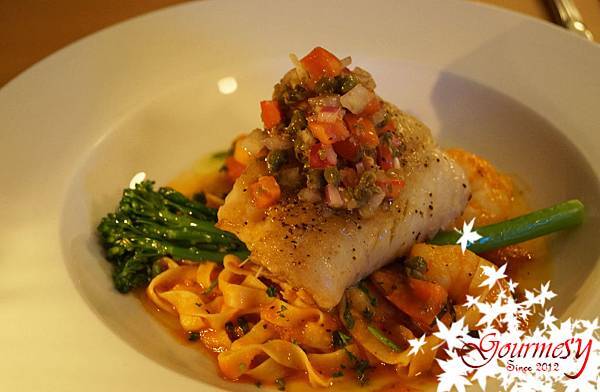 Ling Cod
Seared Ling Cod fillet, Housemade Tagliatelle with prawn + scallop marinara, tomato caper relish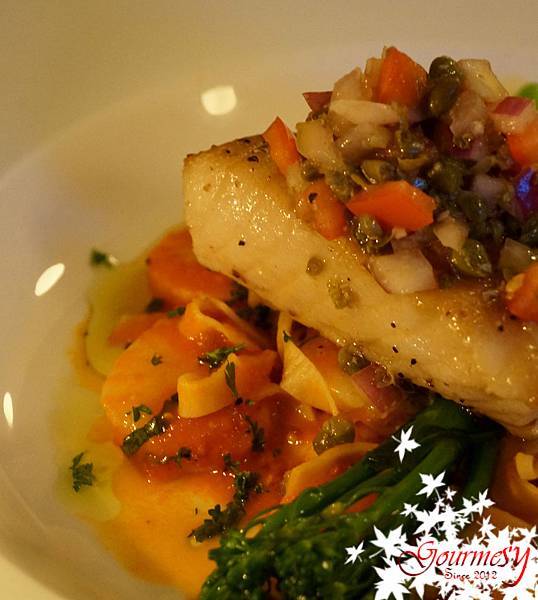 The ling cod was fresh and smooth while the salsa was appetizing.
The Tagliatelle was even more amazing. Delicious.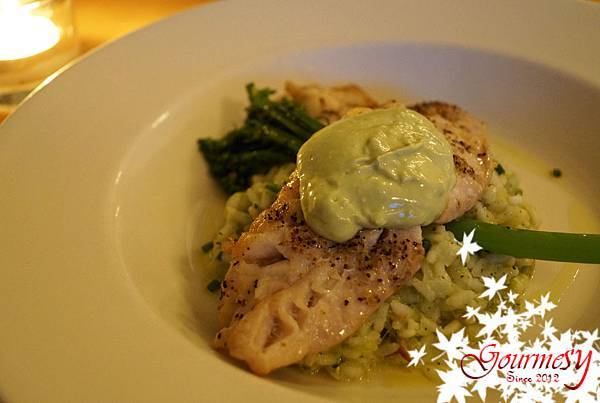 Rock Fish
Seared Rock fish fillet, Risotto with Crab, ricotta + spinach puree, Avocado Aioli
The whole dish tasted special and innovative, but not outstanding. The ling cod was better.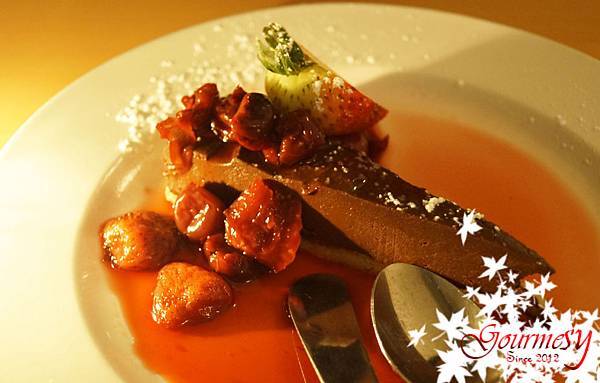 Vegan Dessert of The Day
Almond Chocolate Torte with Strawberry + Sour cherry compote
The desserts on the menu didn't look very attractive but once I spotted this, I'm pretty sure this the one I desired. 😀
I like it. Usually chocolate tortes are too rich that will make me thirsty or make my throat itchy.
This one was rich but the richness was just perfect! Also love the compote. Nice touch!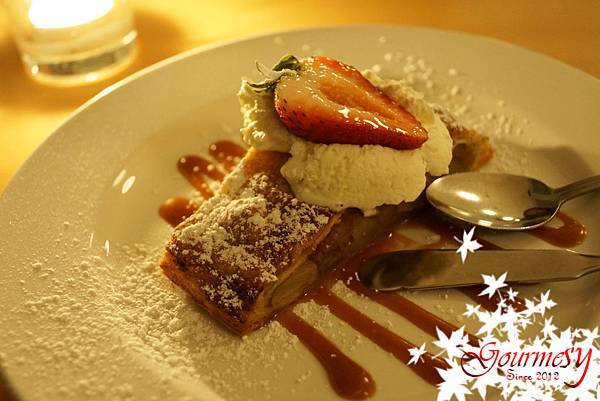 Pear Strudel
With sea salt caramel and crème fraîche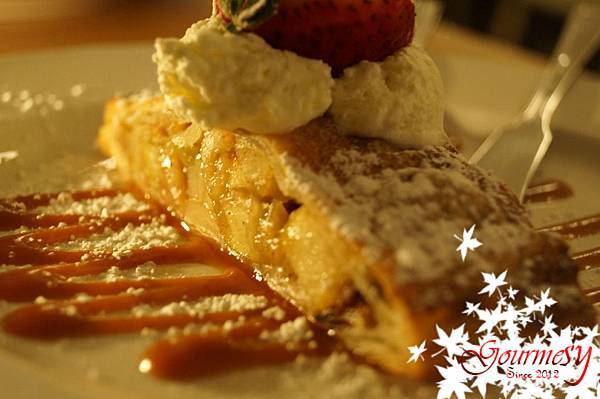 The skin was fluffy and the pear was firm and sweet.
You will love it if you like traditional fruit pie;)
The appetizers were a bit disappointing but the main course and the desserts were pretty nice.
Also a great place for vegetarians.
Grub
(604) 876-8671
4328 Main St , Vancouver, BC
Related posts: