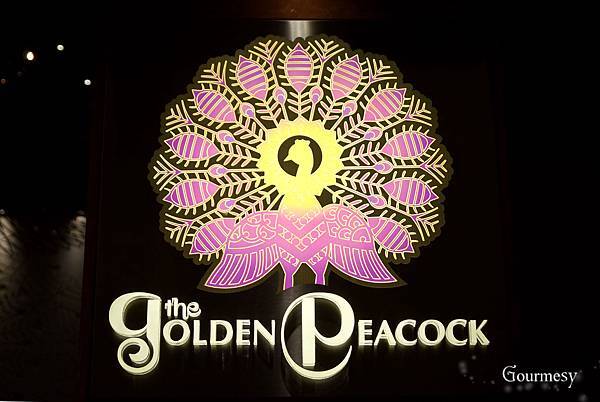 Recently there were many Indian tourists in Venetian Hotel because an Indian super star was having a show.
We didn't have a chance to see the super star but we found out a new Indian restaurant.
There was a long line outside and it is the new 2014 Michelin one starred The Golden Peacock 皇雀.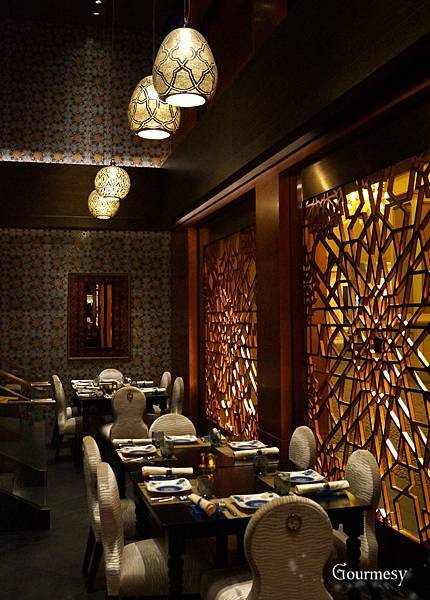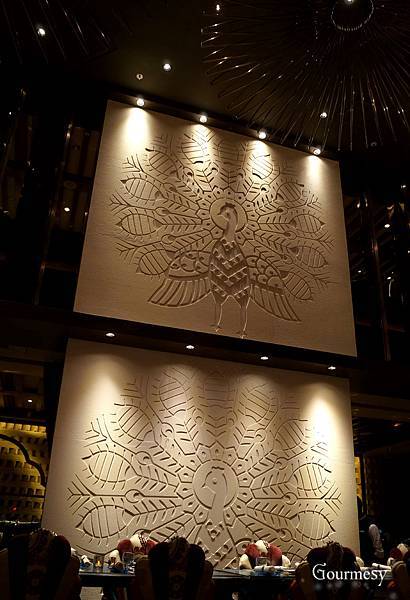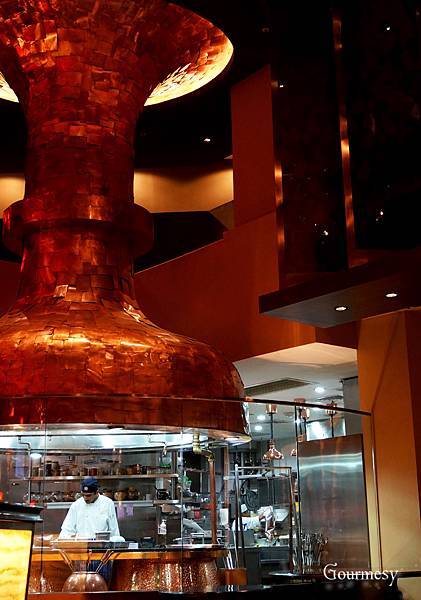 The decorations are elegant.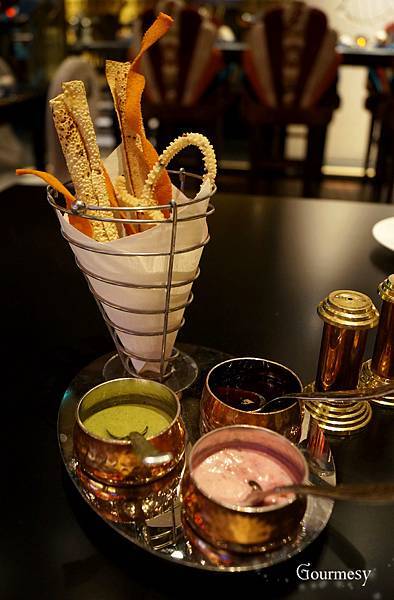 All of them are tasty.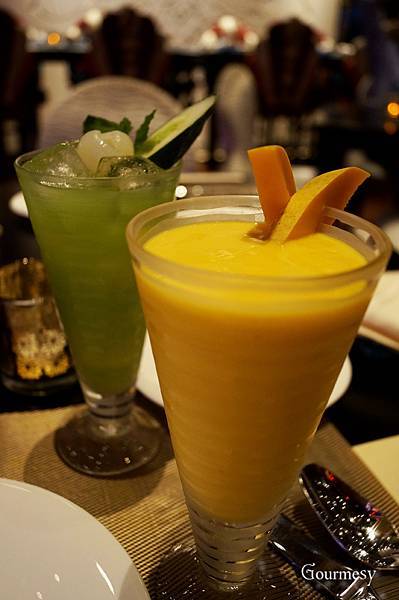 Mango Lassi 芒果拉昔 &
Indian Summer Cooler 龍眼青瓜 
Longan, Cucumber & fresh mint leaves
delicately blended and topped with lemonade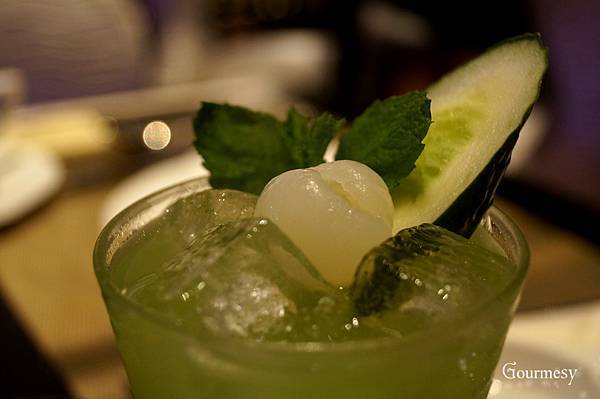 The Mango Lassi is nice but the Indian Summer Cooler has mint in it and we don't like it very much.
Tohfa-E-Zameen 煎印式豆蓉餅伴無花果乳酪 
Lotus stem, Yam, Lentils, Cashew nut and assorted herbs
cooked with clarified butter on griddle, served with fig yoghurt dip
Looks tempting but tastes not as nice.
It will be great if it's fresh enough.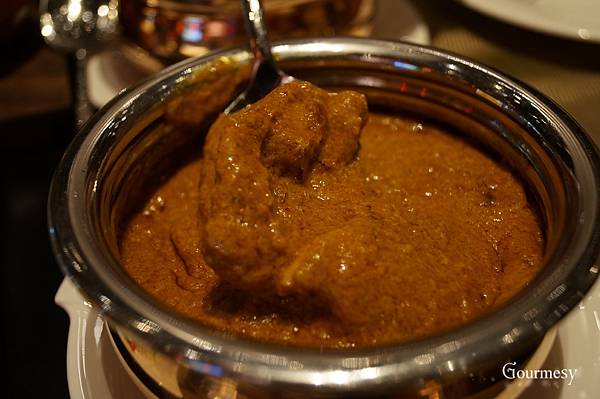 Choosa-Khaas- Makhni 印式焗牛油雞 
Tandoori chicken cooked in tomato, cream and cashew nut gravy
This dish is very famous in Western countries and is called Butter Chicken.
Smells very good and the chicken is tender too.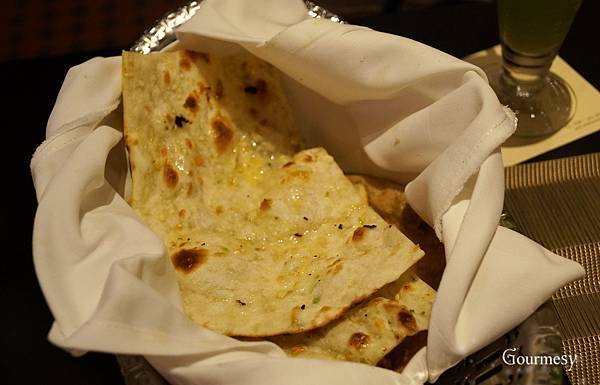 Naan- Garlic 印度烤餅
Chewy with the fragrance of garlic. Mmm~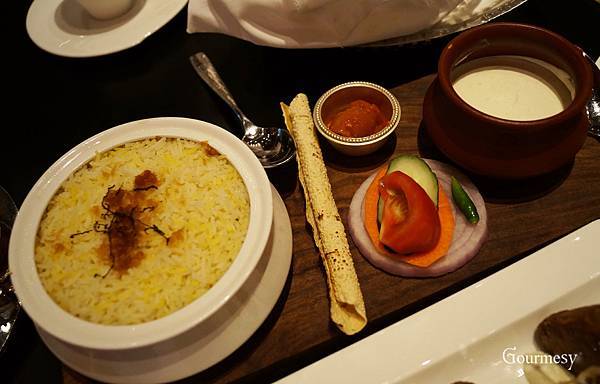 Gosht Dum Biryani 焗羊肉印度飯 
Brasied lamb and basmati rice in layers, topped with saffron,
brown onion and mint leaves, dum cooked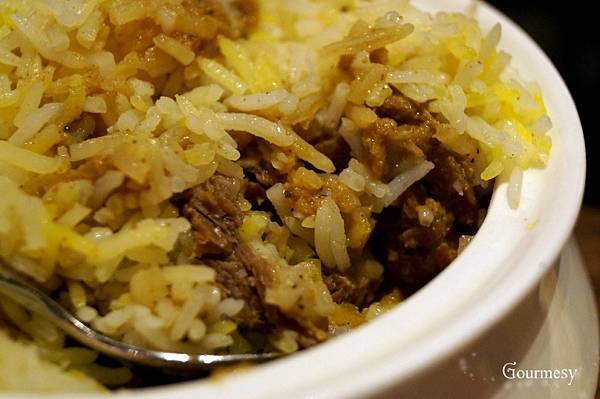 Braised lamb is always our favourite.
The rice is mixed with lots of spices and herbs. When we ate it with yogurt…Mmm~ it's hard to describe how nice it was.
Superb!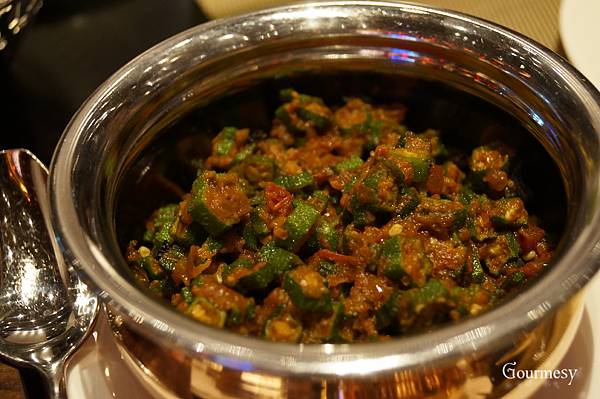 Bhindi Bhujia 印式炒羊角豆 
Okra stir-fried with tomato and cumin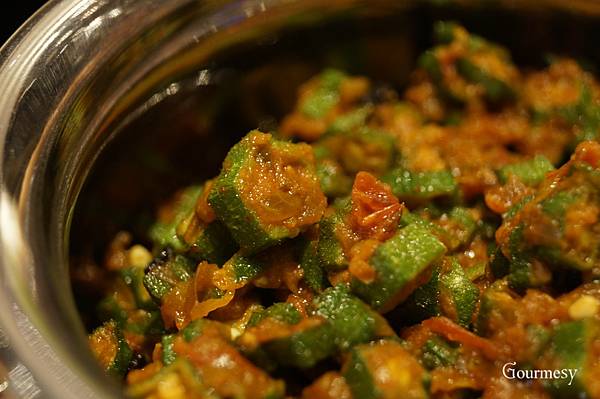 It's one of Golden Peacock's signature.
Rich in flavor but quite spicy >.<
Golden Peacock
皇雀印度餐廳
8118 9696
Related posts: