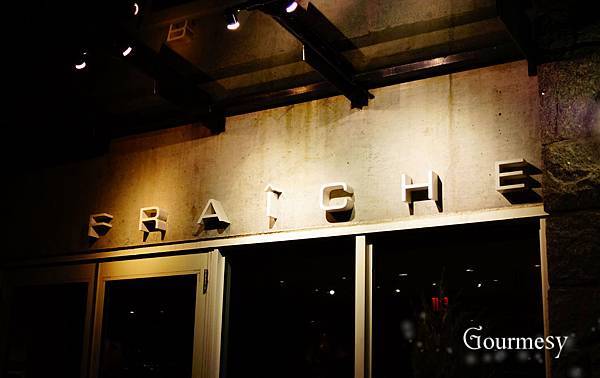 Fraiche locates in North Vancouver. Very close to the famous Salmon House.
There, you have the super nice view and rarely seen venison ingredients.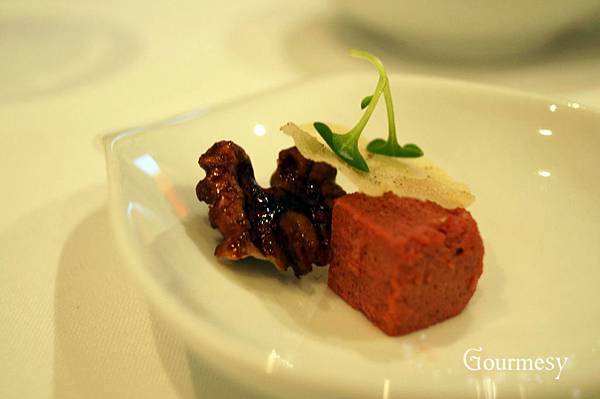 Snacks before the meal, hehee.
Good. Spices a bit too strong.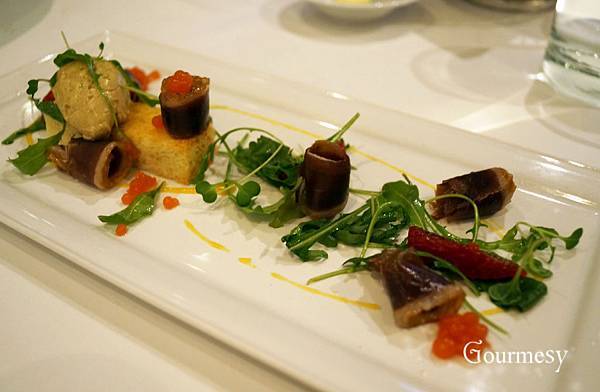 House-Cured Duck
foie gras mousse, blood orange, brioche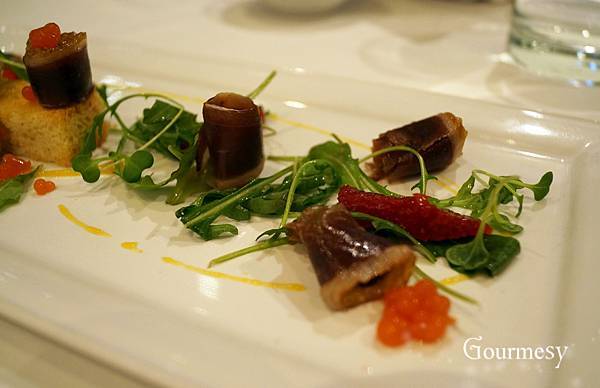 Very creative and lovely.
The brioche is too hard but the foie gras mousse smells really good and is smooth.
The duck is very match with the blood orange. Yum!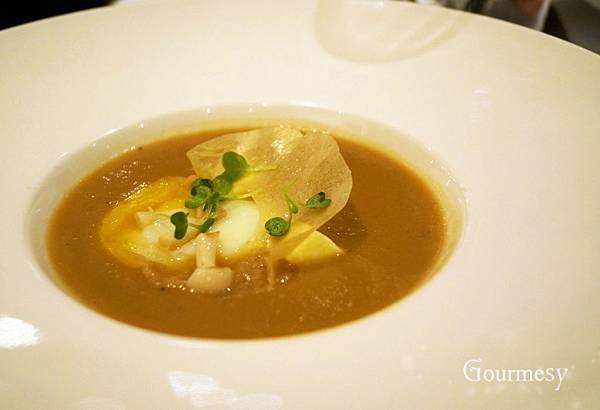 Smoked Onion Veloute
63-degree egg, parmesan, shimiji
Love the egg! The soup tastes not bad.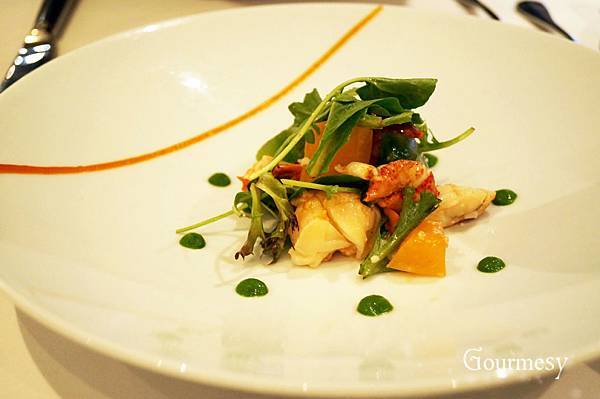 Poached Lobster Salad
melon, jalapeno, basil
Lobster fresh and juicy and bouncy.
What more can I say? 😀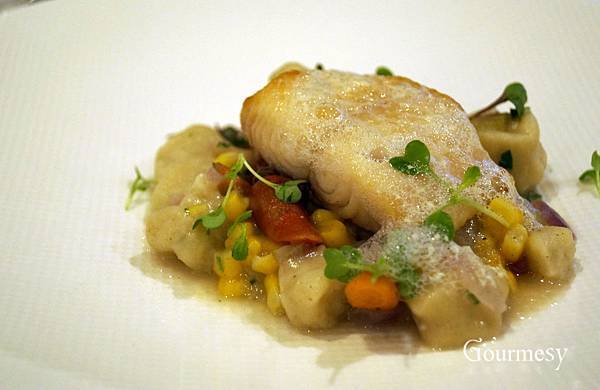 Roasted Sablefish
brandade dumplings, sunchoke, horseradish
The sable fish is super smooth and tender~
We don't like the dumplings though…really nothing special about them:|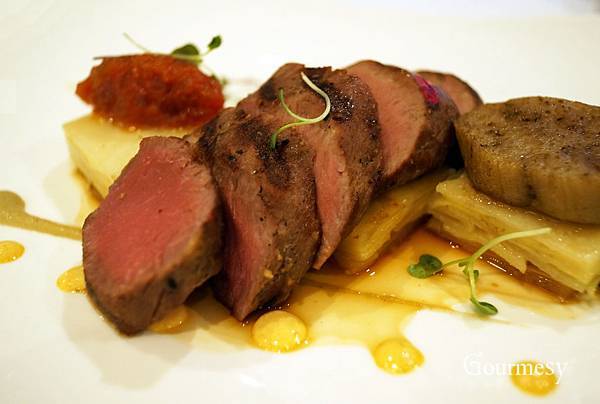 Grilled Loin of Lamb
parsnip, eggplant, tomato relish
Tender and nicely cooked. Love the texture but the taste is not very outstanding.
The eggplants are too greasy…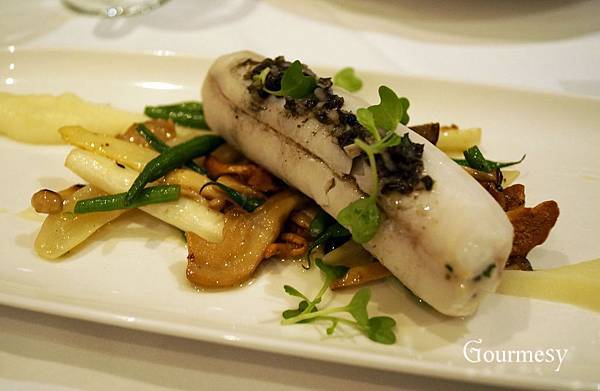 Butter-Poached Sole with Truffle
oyster root, asparagus, potato
Looks like banana:DD
The sole is tender but a bit bland even with the truffle.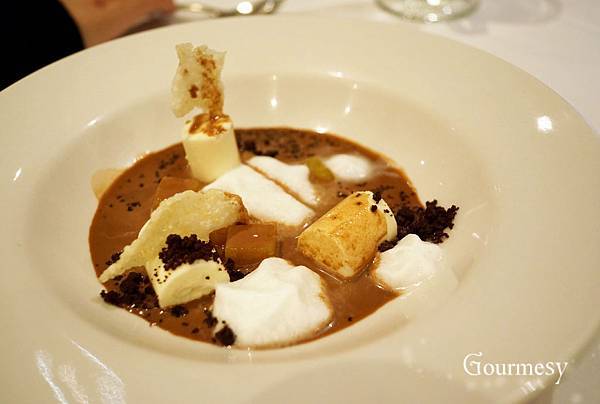 White and Dark Chocolate
There are lots of different tastes in it. Very unique.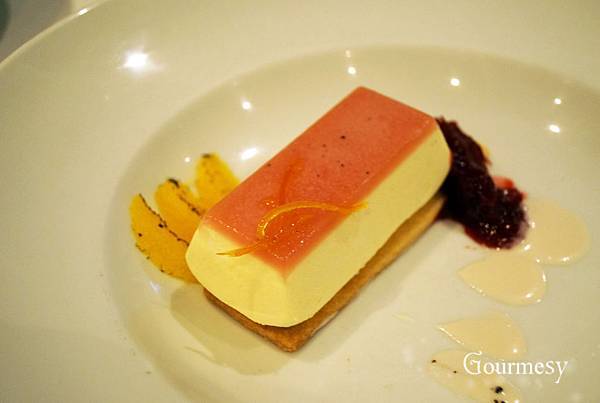 Mascarpone
It melts once it touch my tongue. Mmmm~~
Lovely!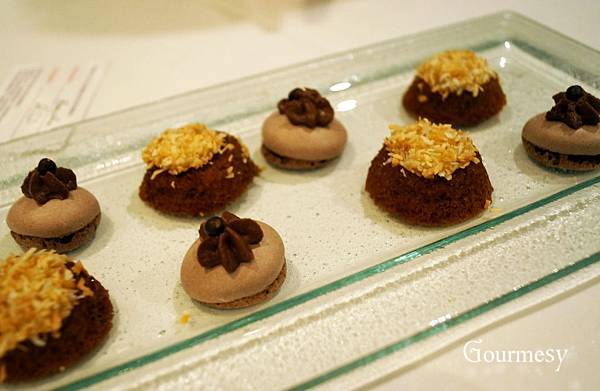 These are some pastries after the desserts and trust me!! They are even better than the desserts!!!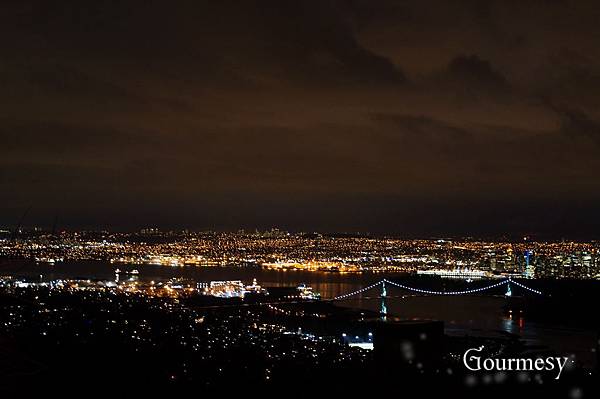 We love the view there…even more heart melting than the one in Five Sails.
The price may be a bit too high but the quality and the ambiance make it worthy:D
A very romantic restaurant…must bring your beloved ones!
Fraiche Restaurant
(604) 925-7595
2240 Chippendale Rd, West Vancouver, BC
Related posts: