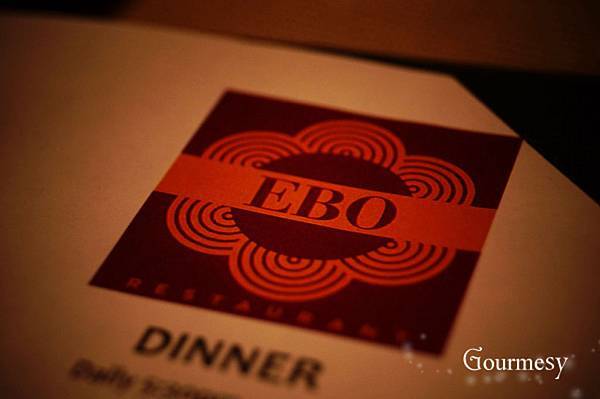 Second dine out night! Wohoo~!
EBO  locates in Delta Hotel at Northern Burnaby. Just right next to G-BE Izakaya and Grand Dynasty.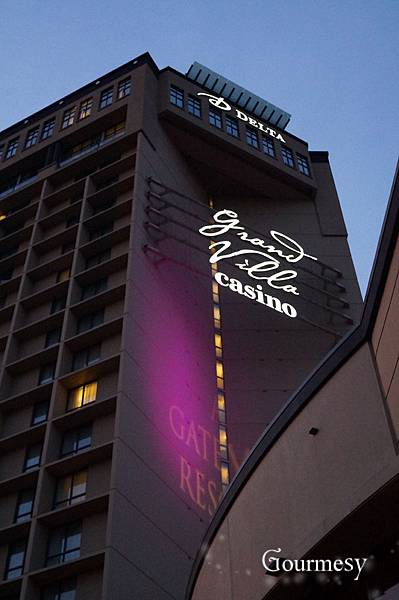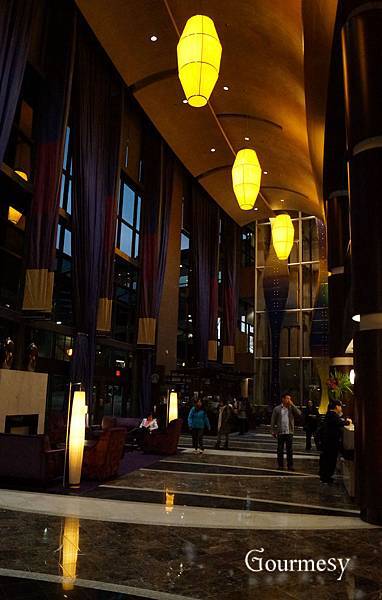 Lobby.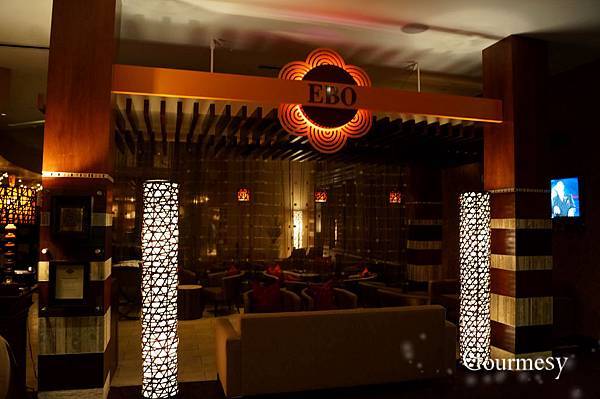 Entrance right next to the casino. But hey, comparing to gourmets, casino just seems a bit…inferior? 😀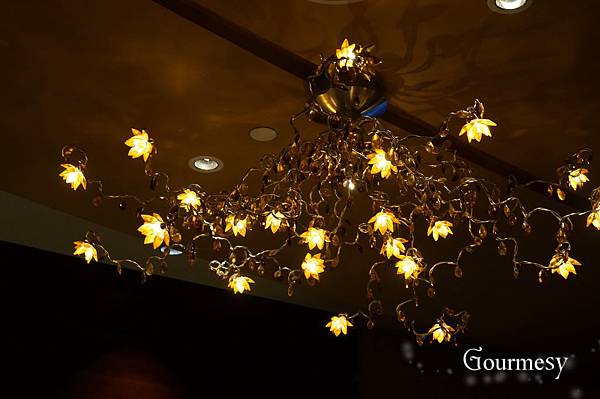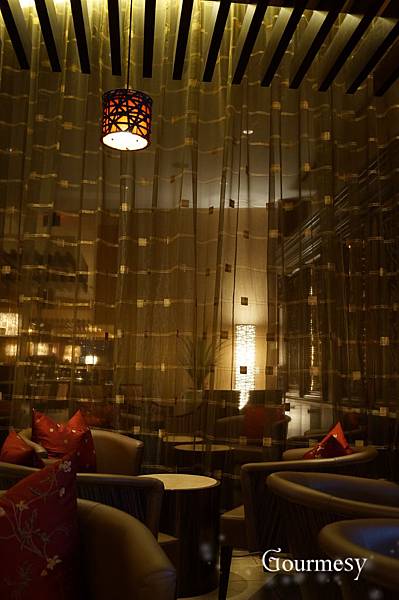 We arrived a bit ahead of the reservation time so we wait at the lounge and the curtain was drawn.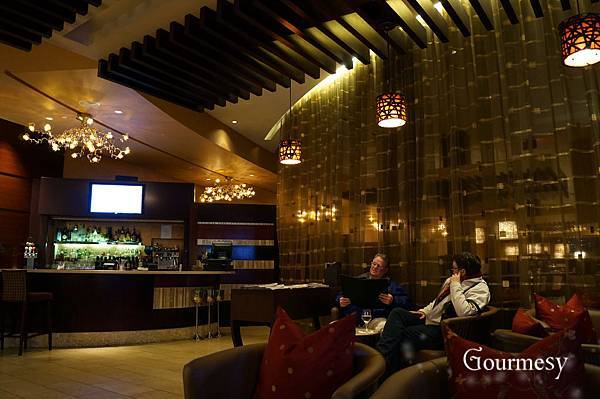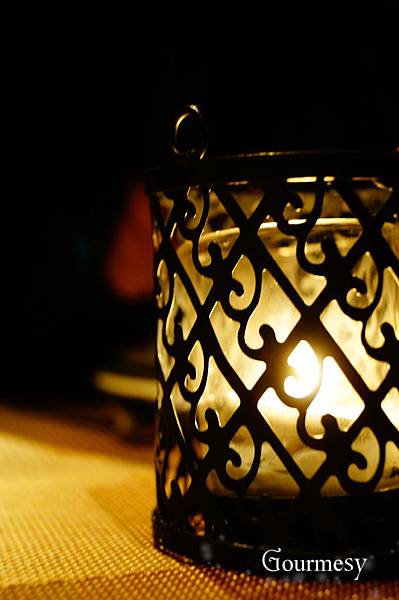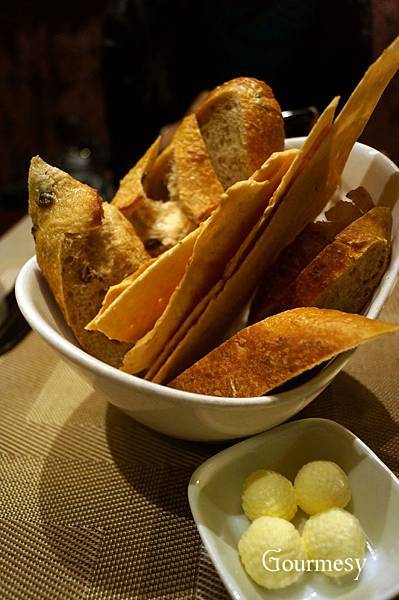 Three kinds of bread. The smell of Asiago cheese is very strong.
We thing the best is the olive bread.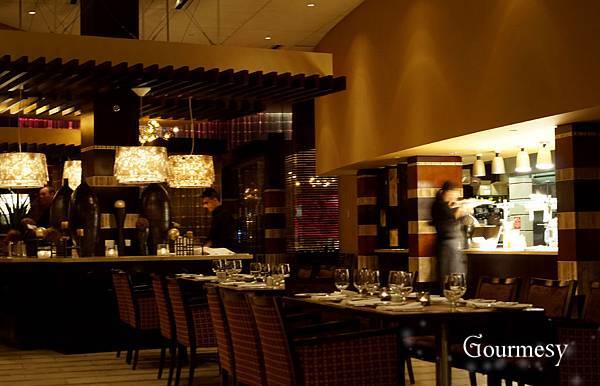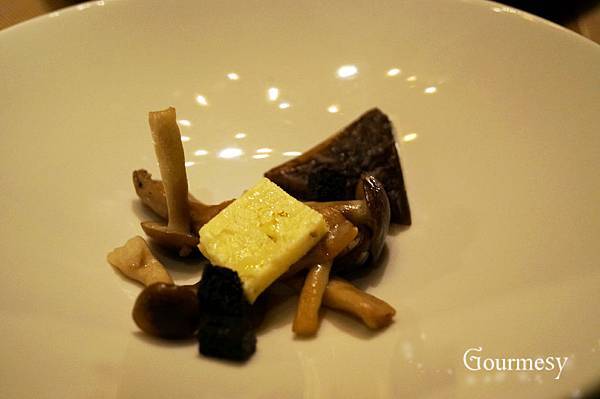 Wild Mushroom Soup
Mushroom Terrine, Truffled Brioche Coal, Feta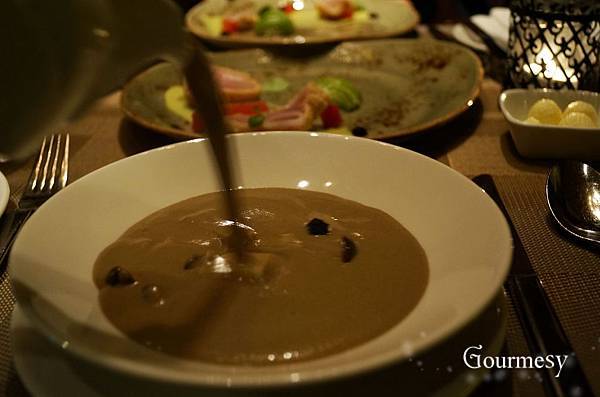 In this pic the waitress was pouring the soup and OMG! The soup smells super super nice!! And it is a large bowl!!!
And of course its taste is wonderful too!
Much better than that of Five Sails'.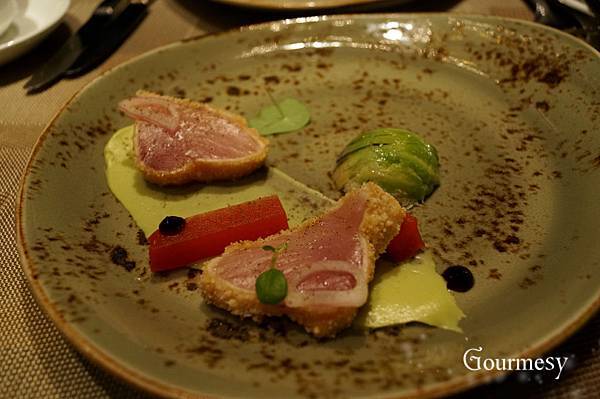 Tuna Crisp Rice Crust
Dungeness Crab, Avocado Puree, Compressed Watermelon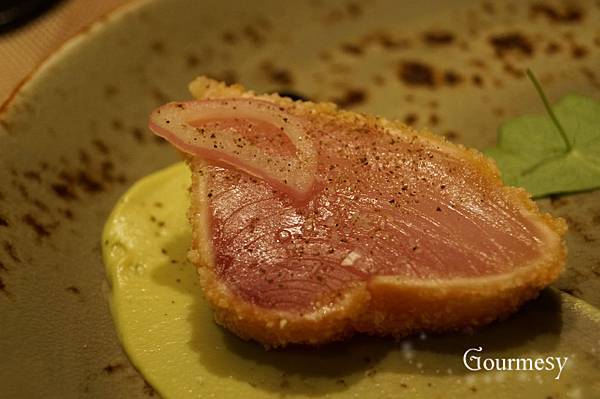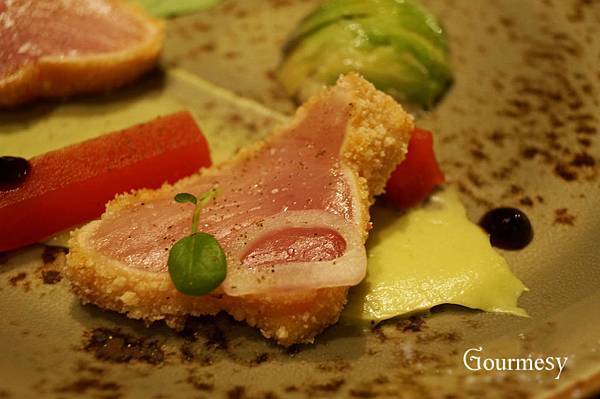 Nice display. Too little dungeness crab though. Oh you won't see it here because it's under the avocado.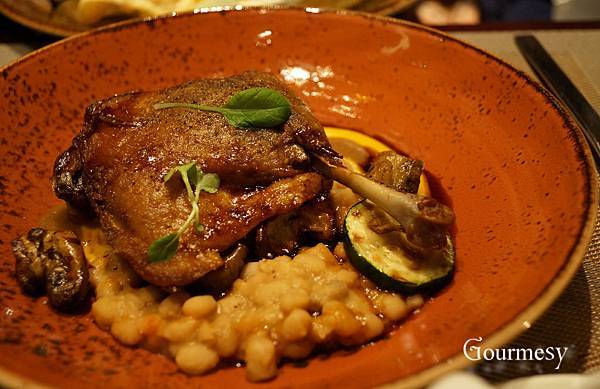 Roasted Duck Confit
Curried butternut squash puree, white bean stew, maple gel
Nice. Not overly salty. Soft and dainty.
Recommended.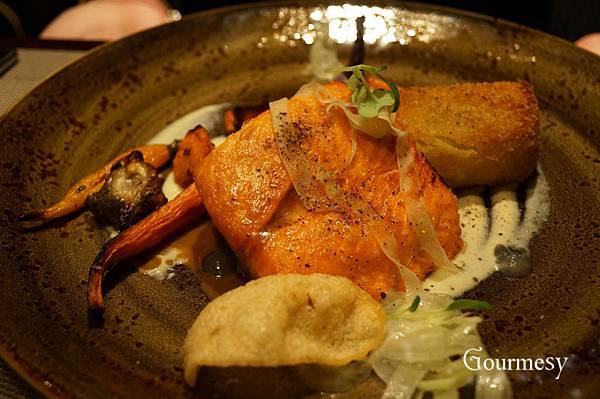 Roasted Steelhead
Smoked Sablefish Brandade, Fennel and Carrots, Lobster Emulsion.
As medium cooked, it's a bit tough. Taste good.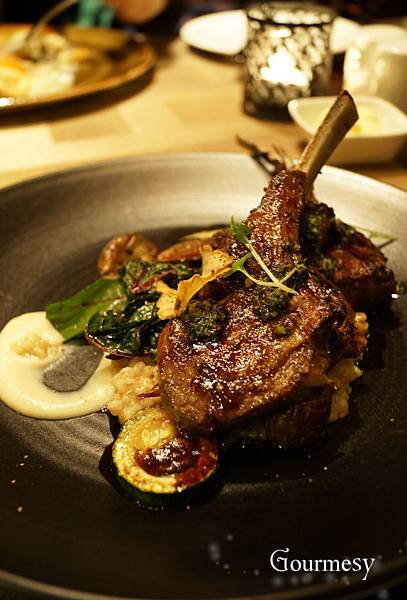 Grilled Lamb Chops
Barley, Braised Neck, Sunchokes, Salsa Verde $7
It requires $7 supplemental charge.
Smells good and tender. Maybe a bit too rich and heavy at the end.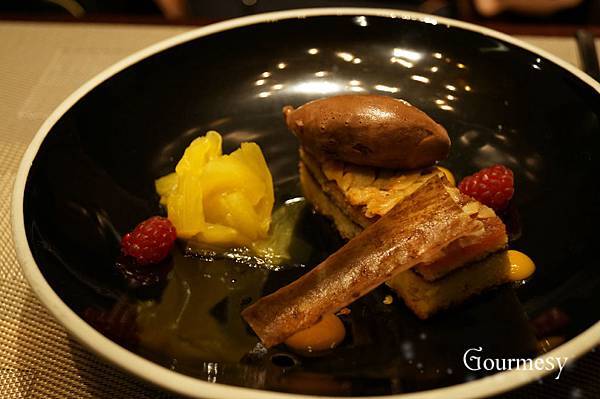 Poached Pineapple, Spiced Filo, Almond Cake
I'm the only person who like pineapple there.
The pineapple is good. Almond cake average.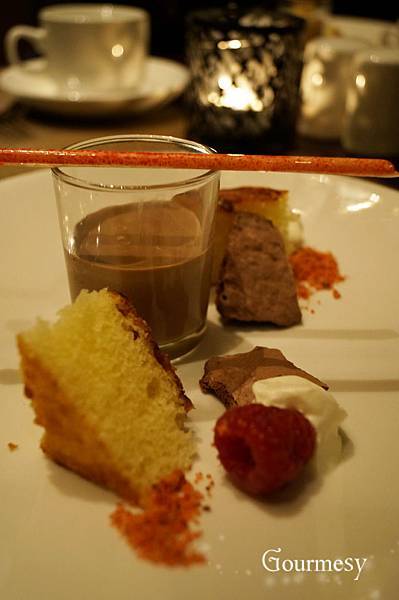 Chocolate Pot de Crème, Momon, Crispy Chocolate Bits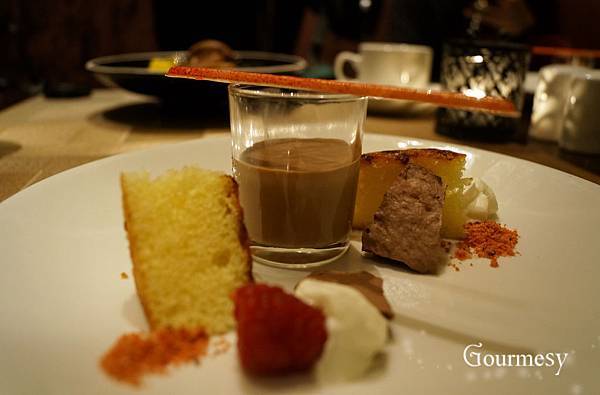 Looks tempting but the taste is only so so.
The chocolate creme doesn't taste like chocolate.
Good with the cake though.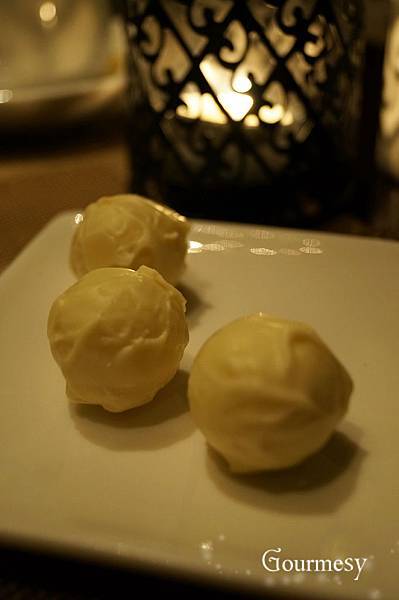 Truffle-Orange flavor
On the house. Very smooth.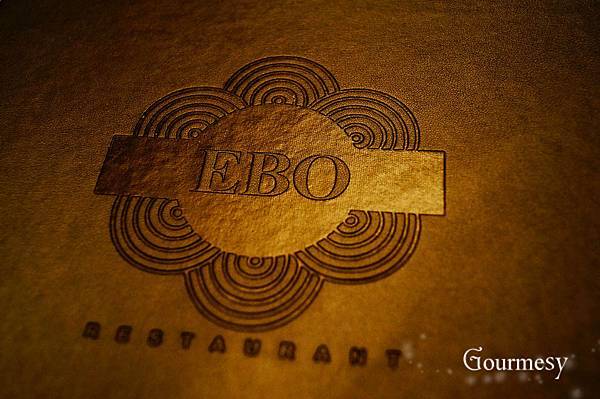 To conclude, we love the experience with EBO.
$28 is super nice deal with such high quality.
The service is super nice too!
Recommended!
EBO Restaurant
(604) 453-0788
4331 Dominion St  Burnaby, BC
Related posts: