Don Alfonso is a restaurant with Michelin stars in Grand Lisboa Hotel.
The chef is titled with the highest Michelin stars in Southern Italy and is good at seafood dishes.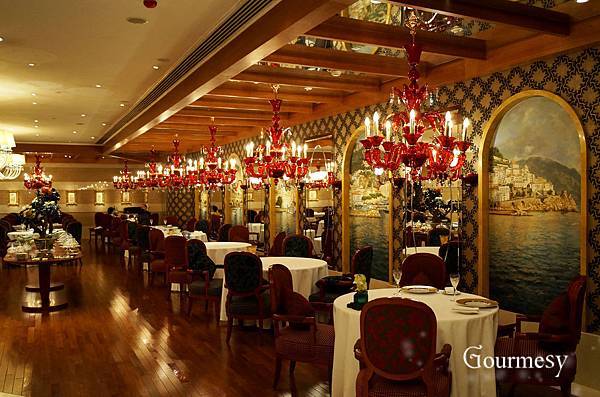 The interior design is very nice.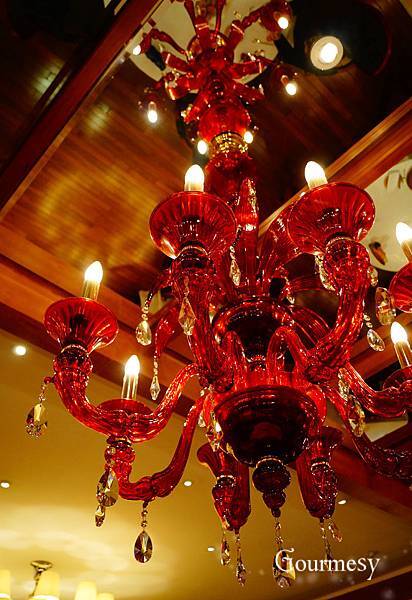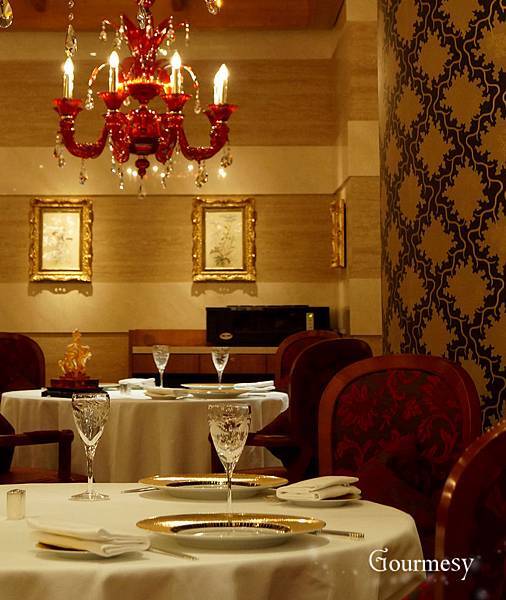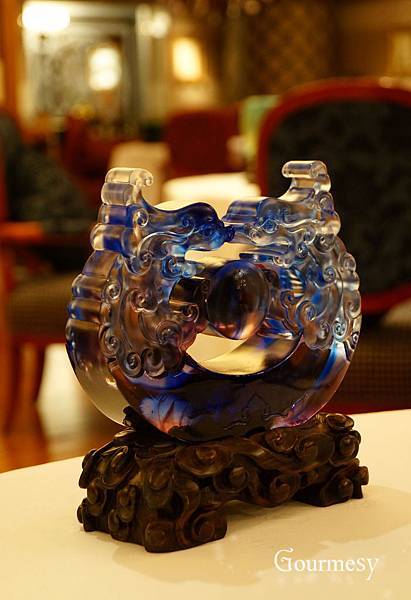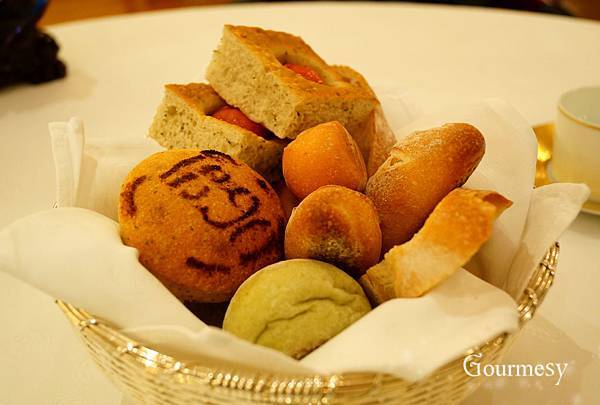 The bread is good and one of them has "1890" on it.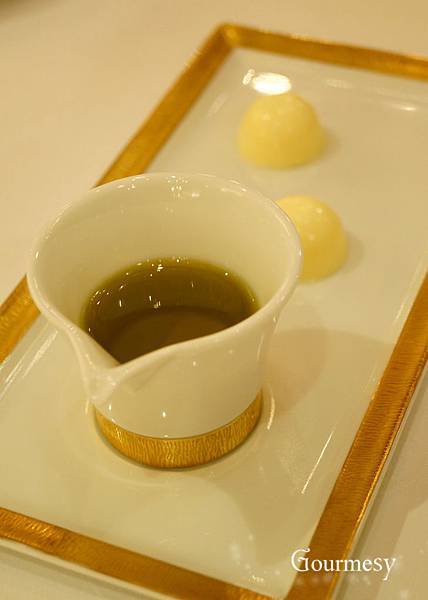 The olive oil is made with their own garden in Italy.
Very rich in flavor.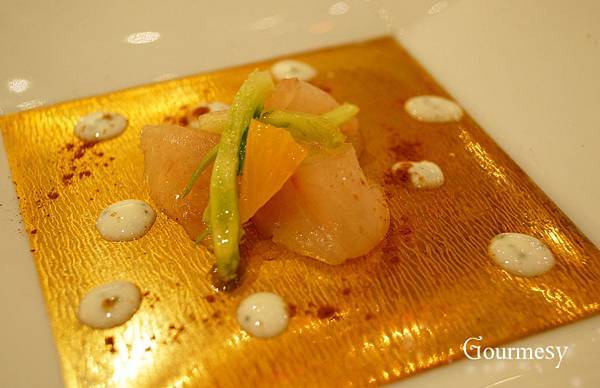 Smoked fish. Snacks before meal. Good.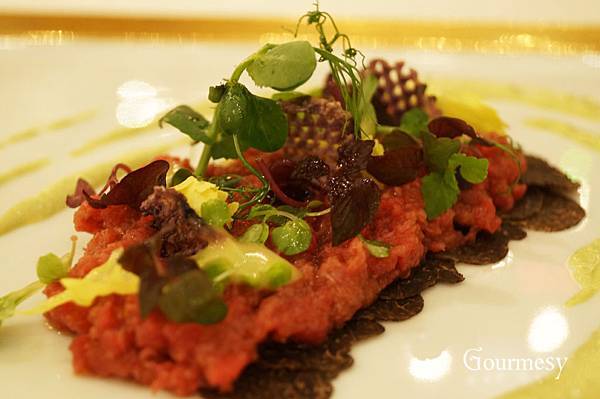 Canadian Bison "Battuto" with black truffle and revised Italian green sauce 
Usually raw bison is made as Tartar or Caparccio.
It's our first time to have it as meat paste.
They are very generous with the black truffle underneath >3<.
The seasonings are fabulous. Highly recommended.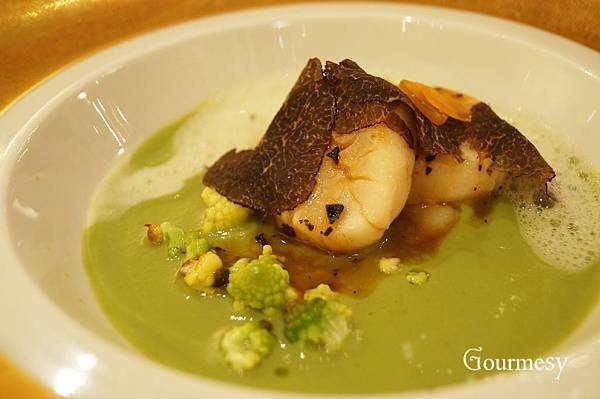 Slightly pan-fried scallops, "Romanesco" broccoli, bottarga and black truffle sauce
The scallops are extremely tender.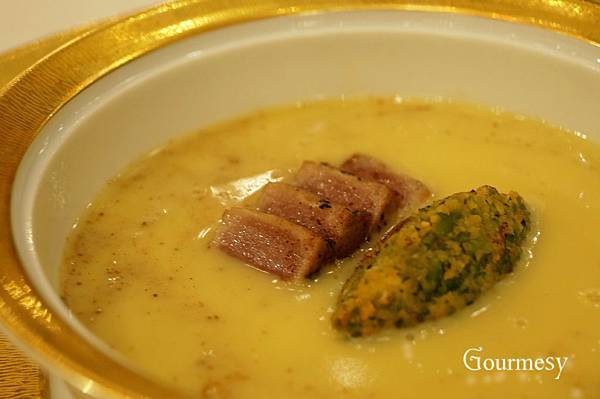 Chickling vetch soup with "Falefel" and seared toro tuna scented with spices 
So-so.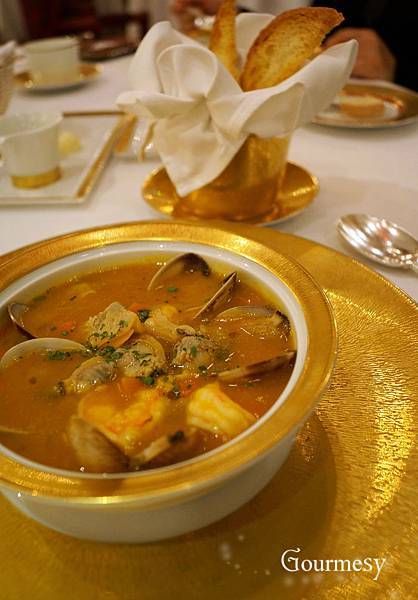 Tuscan vegetable soup with clams and prawns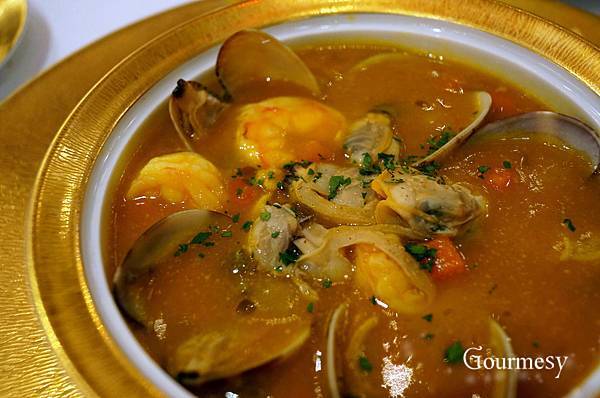 The bowl is fully filled with clams and prawns.
Tasty and fresh:)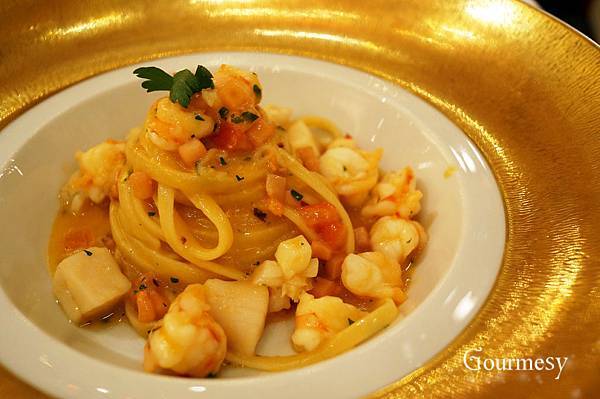 Linguini with fresh seafood 
Rich in flavor.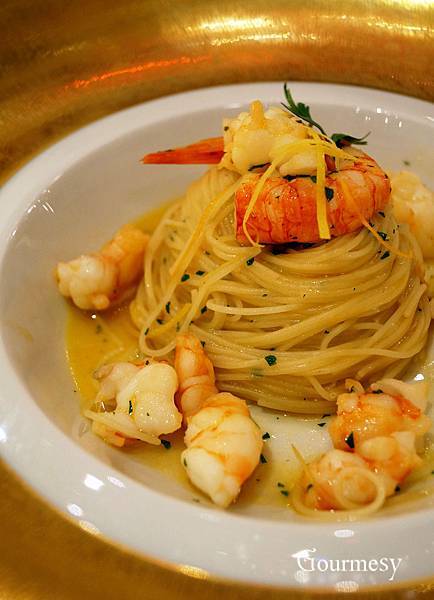 Angel hair with citrus zests and sautéed Mediterranean shrimps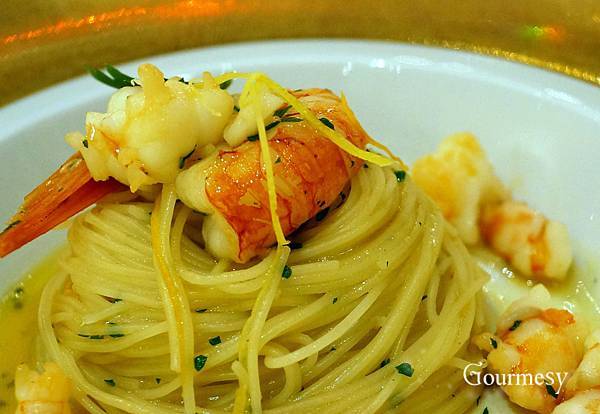 There is only one kind of seafood but the taste is not dull at all.
With the hints of citrus. The whole dish is refreshing:D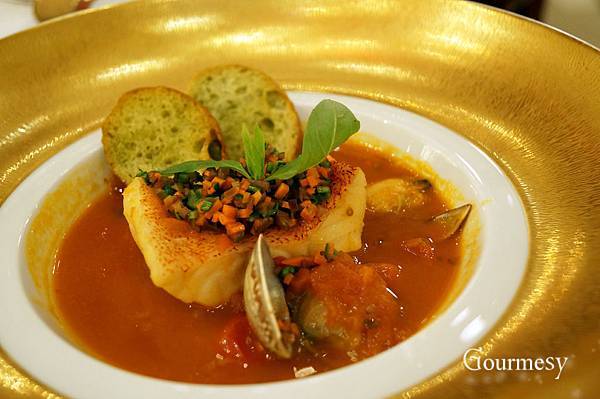 Garoupa "Acqua Pazza"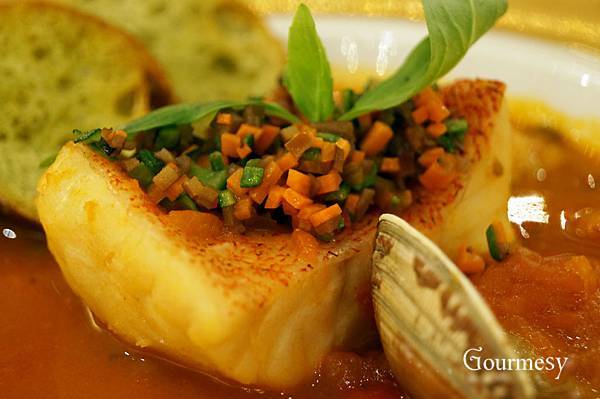 Another signature.
A bit similar to Cioppino.
The fish is very smooth but to us, the soup is the soul of the dish.
We wish there were more toasts for us to enjoy with the soup.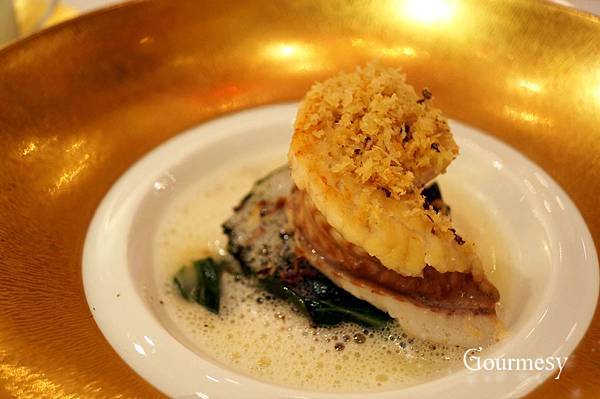 Lavender encrusted sole fish served with wild spinach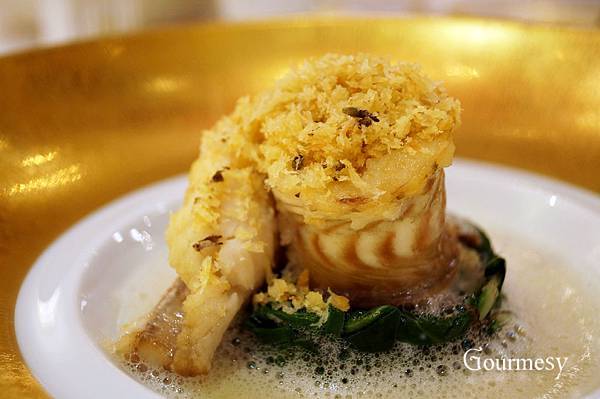 The taste is not as impressive as we expected but still quite nice.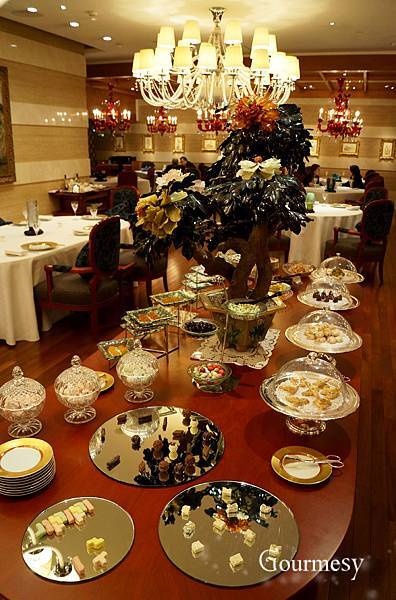 Candy bar~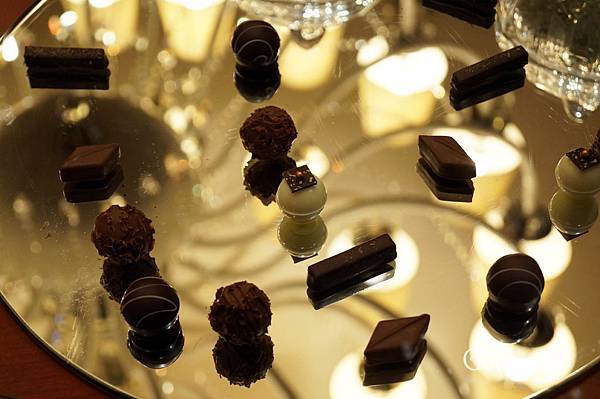 Delicate and beautiful.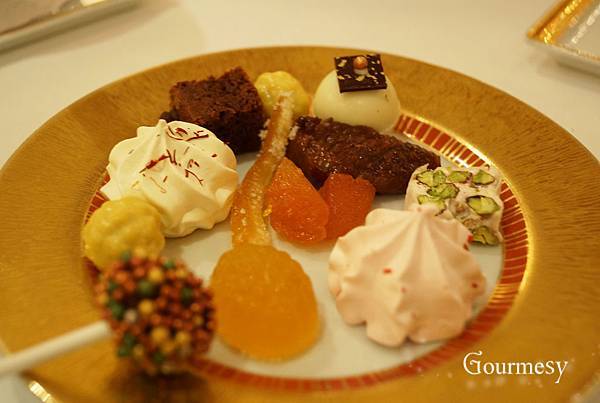 Our choices~~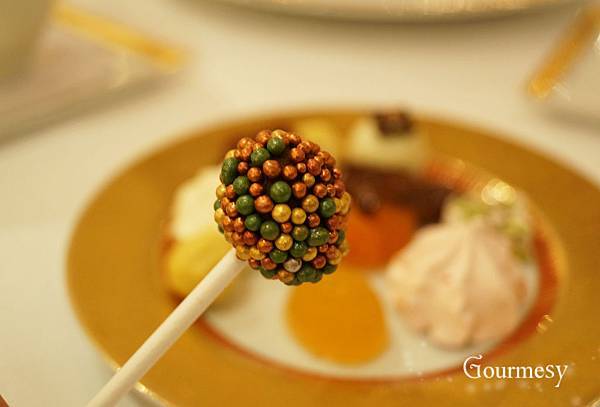 This chocolate ball tastes so-so…but it will great to see it in Candy Crush, haha!!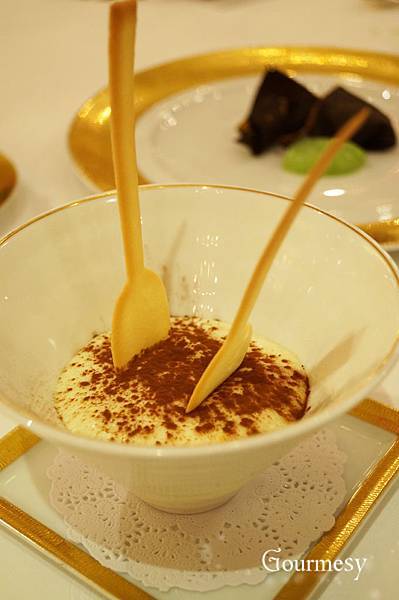 Tiramisú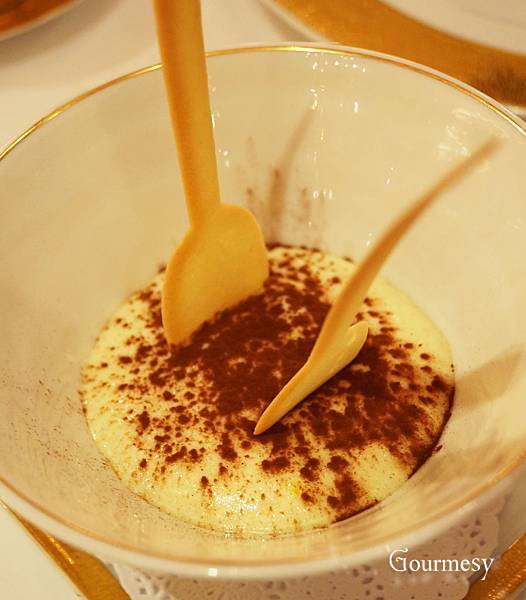 Very very very nice!!
We ate with high expectations but their Tiramisu doesn't let us down at all!
Smooth and tasty!!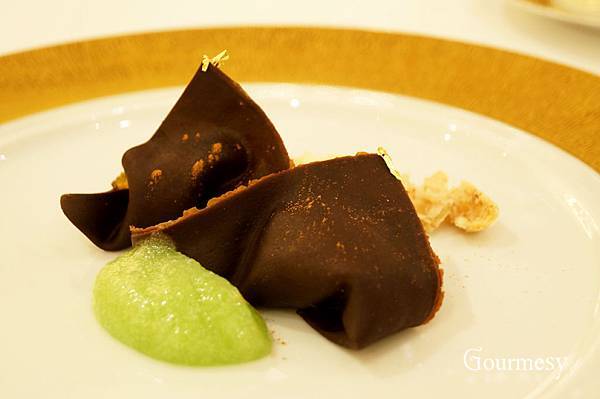 Cocoa ravioli stuffed with pumpkin cream and cinammon, 
on green apple puree and home-made Amaretti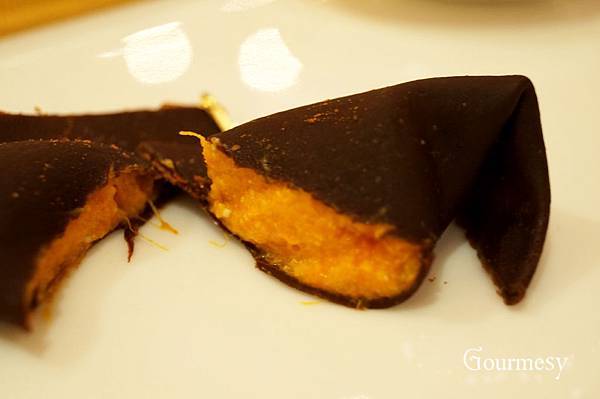 Sounds unique, right?
To our surprise, it is actually delicious too. Everything matches well together.
Refreshing.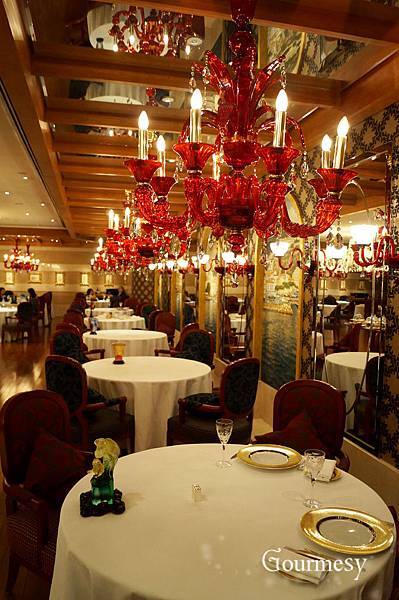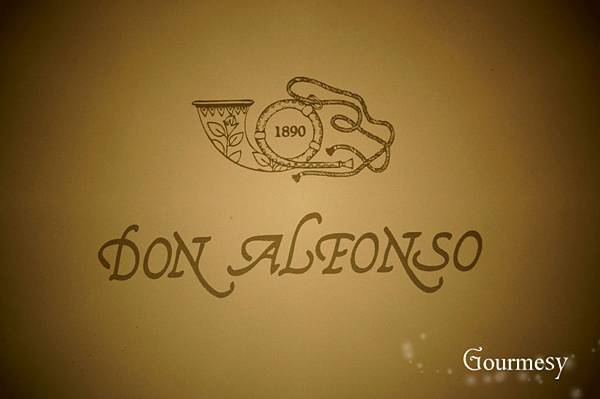 Don Alfonso 1890
(853) 8803 7722
南灣葡京路新葡京酒店3樓
3/F, Grand de Lisboa Macau, Avenida De Lisboa, Praia Grande
Related posts: