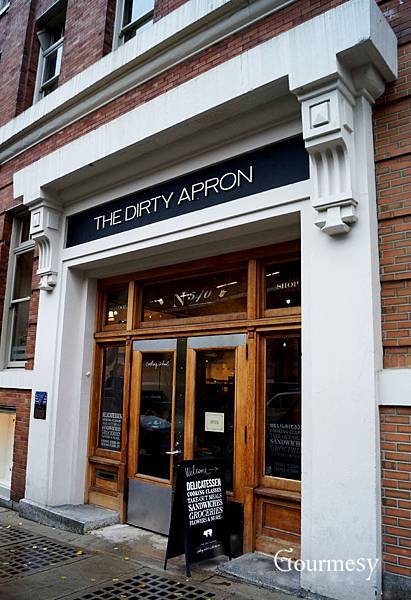 Dirty Apron, which name is very different from its appearance.
It locates very close to Chambar and Cafe Medina. 
Must have its charm:)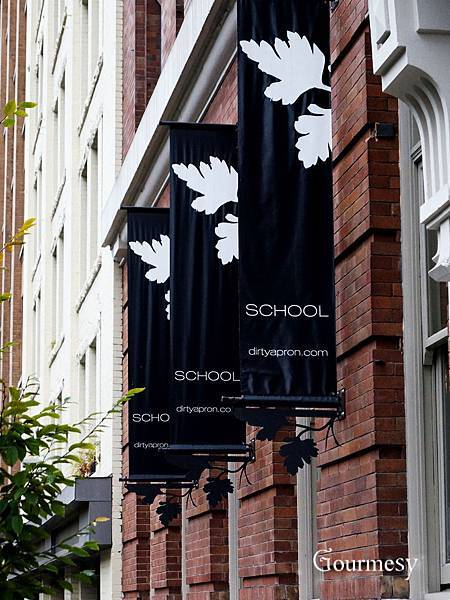 It's actually a culinary school.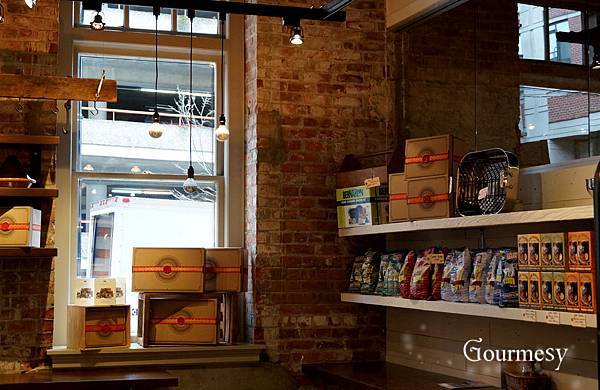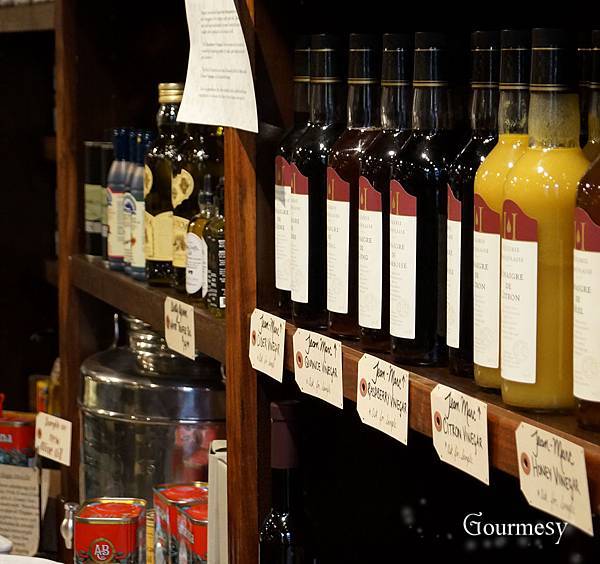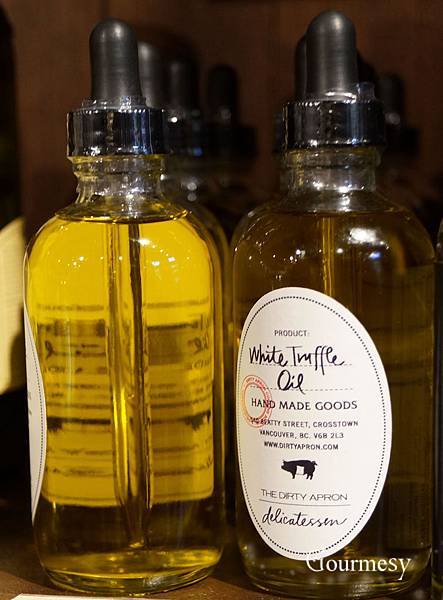 Hand made white truffle oil with dropper! Very delicate.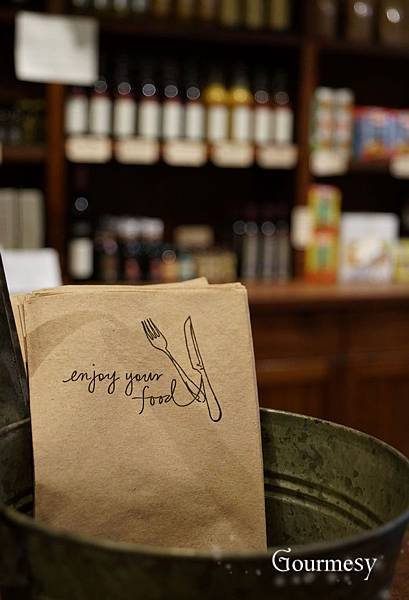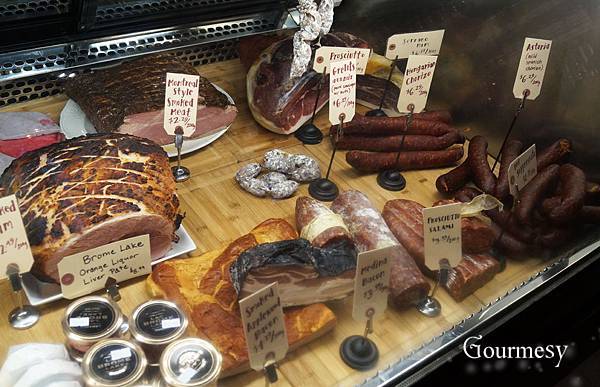 Lots of smoked and dried meat.
Sandwiches.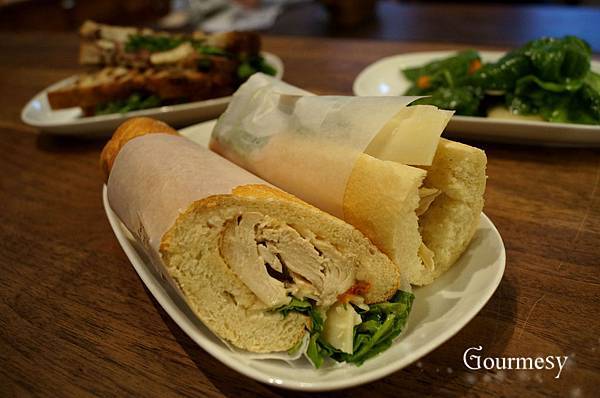 Roast Chicken Baguette
Chipotle mayo, roasted tomato, parmesan, watercress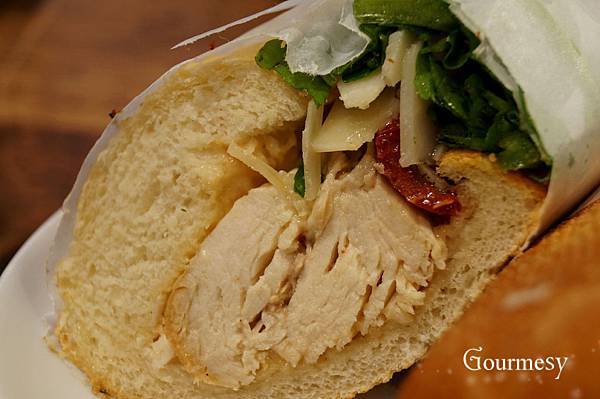 It looks very common but the chicken tastes very nice.
The baguette is crunchy outside and soft inside.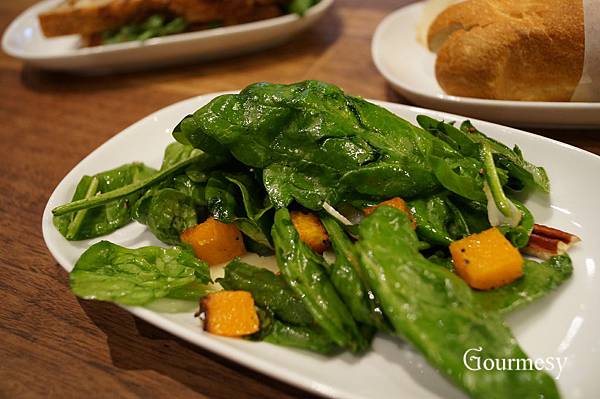 Baby Spinach
with Caramelised butternut squash, roasted pecan, parmesan, maple dressing
It's priced by weight.
Not bad.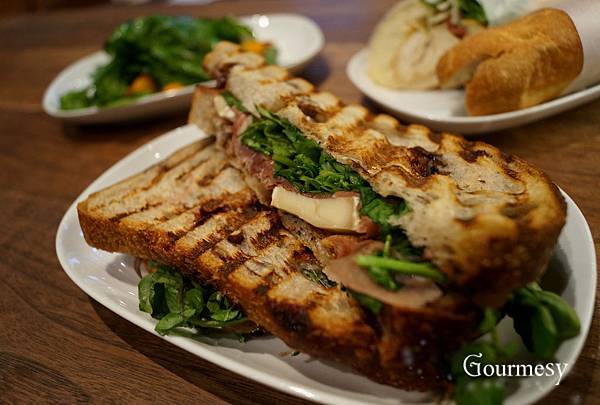 Prosciutto Grilled Sandwich 
Fig, Watercress, cambozola, balsamic onions
The combination is very special. Tastes good.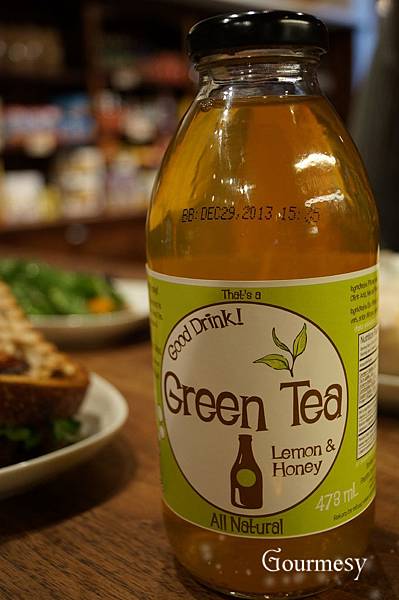 Lemon & Honey Green Tea
Good good good good:D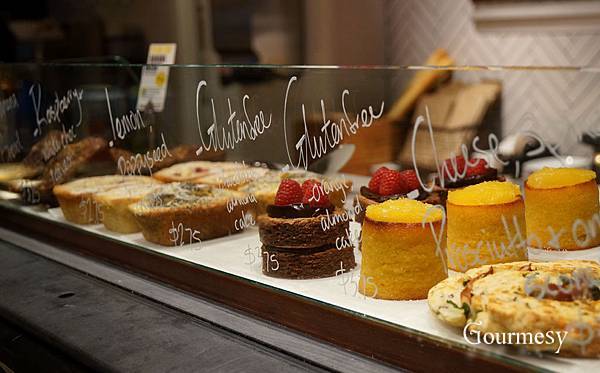 Many gluten free desserts.
Beautiful.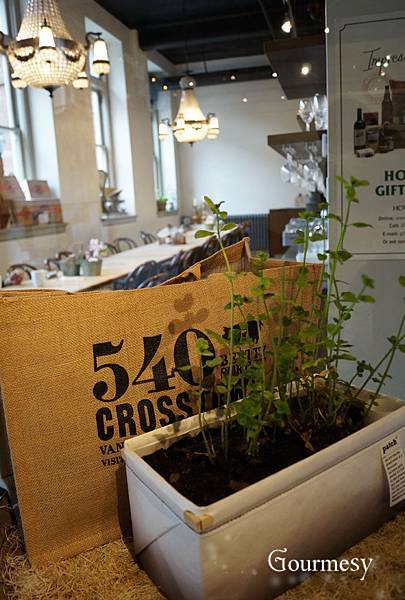 The sandwiches are good and we love the ambience.
There are lots of ingredients for sale. Must visit there at least once if you love to eat or cook.
Dirty Apron
(604) 879-8588
540 Beatty Street , Vancouver, BC
Related posts: