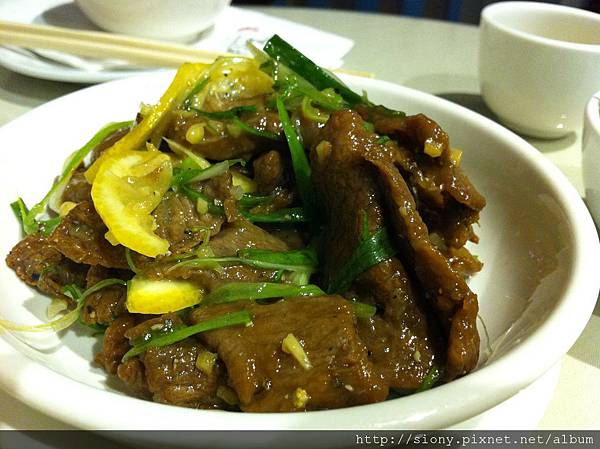 Lemon Beef 檸檬牛肉
It may sound weird (at least we think so) but the taste is good.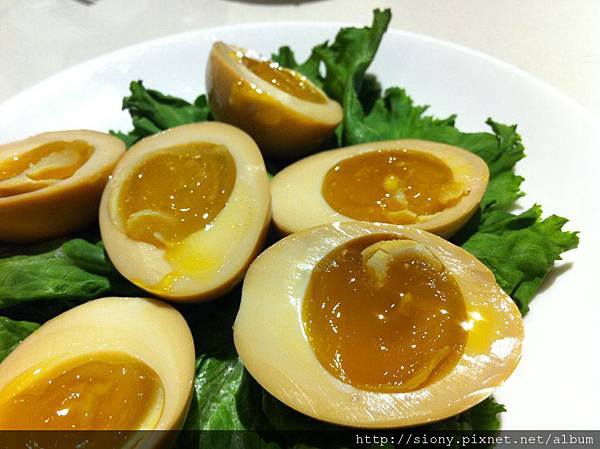 Soft centered eggs 糖心蛋
It's a cold appetizer.
Not bad but I think it'd be better if it's served warm:)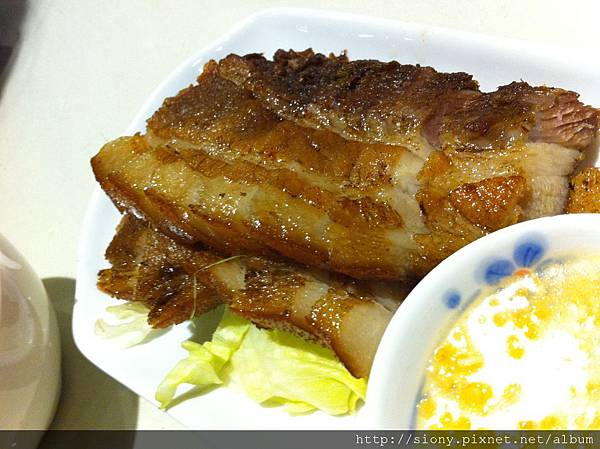 Salty Pork in Hakka Style 客家鹹豬肉
Tasty! Love it.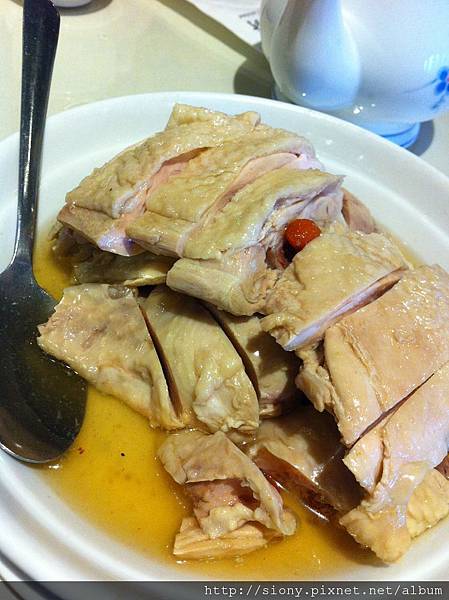 Wined Chicken 紹興醉雞
So-so…the texture is too soft and loose.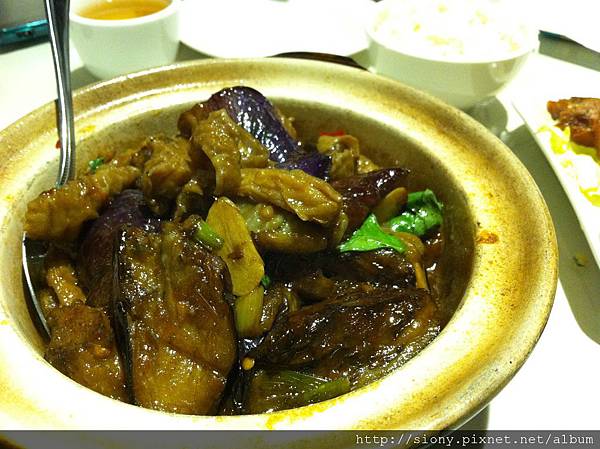 Eggplants and Pork Intestine with Basil in Pot 塔香茄腸煲
Good with rice. A bit too oily.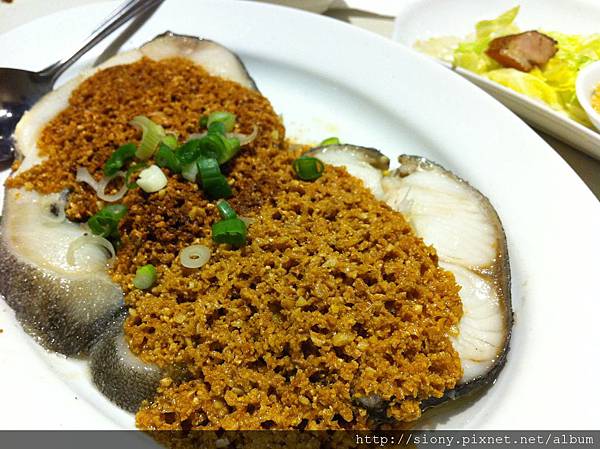 Steamed Codfish with Savory Crispy Beans 豆酥鱈魚
Not bad. I like the savory crispy beans.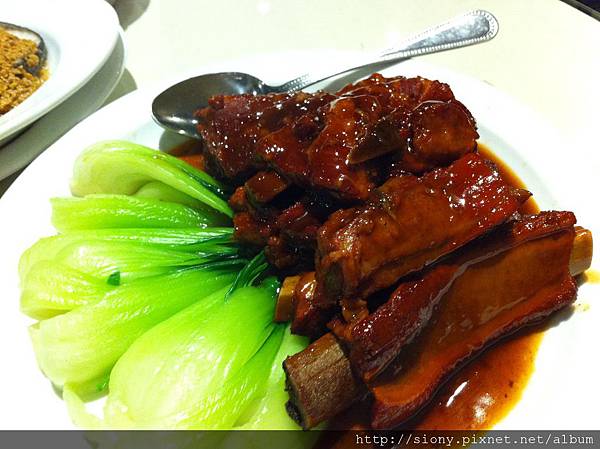 Braised Ribs with Rock Sugar 冰糖排骨
Super soft and tender.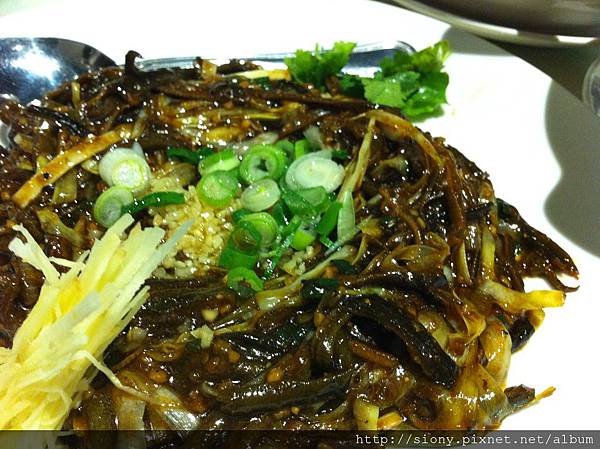 Fried Eel Paste 油爆鱔糊
Nice. Less oilier comparing to the Shanghai style.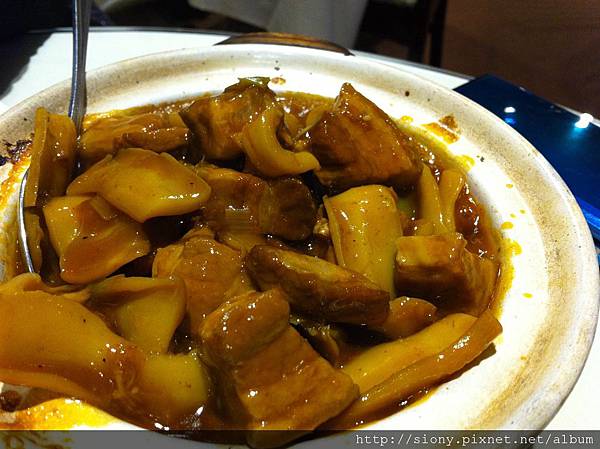 Cuttle Fish and Pork Belly in Pot 墨魚燒肉煲
Another new combination to us.
Our table is separated into two parts:
1) only eat cuttle fish
2) only eat pork belly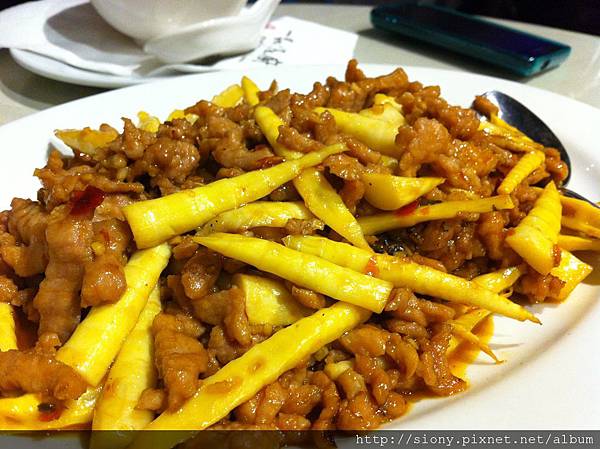 Sauteed Bamboo Shoot with Shredded Pork 筍炒肉絲
Love it!!! Very very good.
It's a "rice killer" too, hahaa.
Shredded Fish with Egg in Pot 芙蓉鮮魚煲
It becomes my main reason of coming back.
The look is very beautiful, not to mention the taste.
It is very delicious.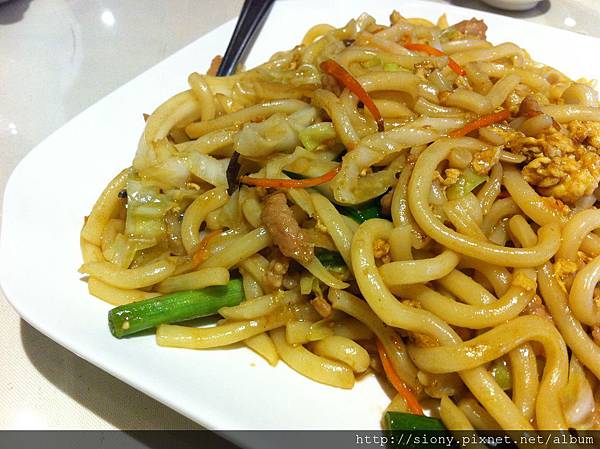 Fried Udon with Mushu 木須炒鳥冬
Mushu mean fried egg.
Average.
Recommendation:
Soft centered eggs 糖心蛋
Salty Pork in Hakka Style 客家鹹豬肉
Sauteed Bamboo Shoot with Shredded Pork 筍炒肉絲
Shredded Fish with Egg in Pot 芙蓉鮮魚煲
100-7911 Alderbridge way, Richmond, BC V6X 2A4
Related posts: