In the past, when talked about Caribbean food, all I know is Jambalaya…until I met Calabash, a small cozy restaurant between Gas town and China town.
If you are a big fan of exploring new food, you can't miss this Jamaican food mixed with west coast and Indian styles.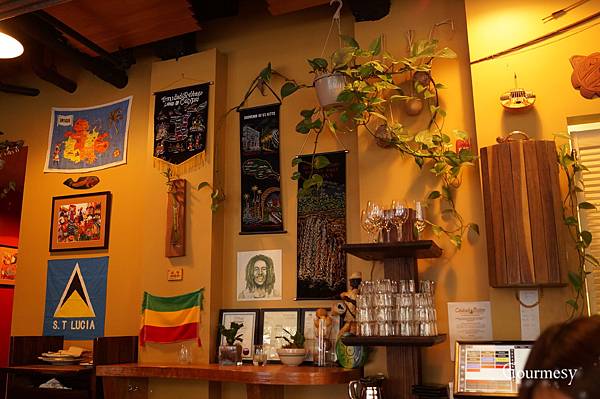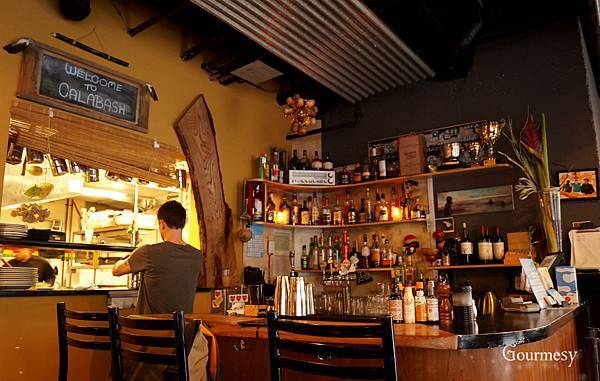 Jamaica and New Orleans are both at Caribbean Sea.
The styles of their food are different from one another but they have got similarities.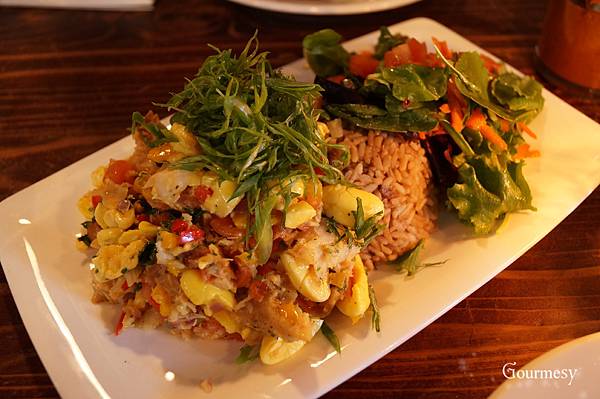 Ackee and Saltfish 
Sauteed with bell peppers, red onion, tomato, herbs and spices, made fresh to order. 
served with rice and peas and organic mixed green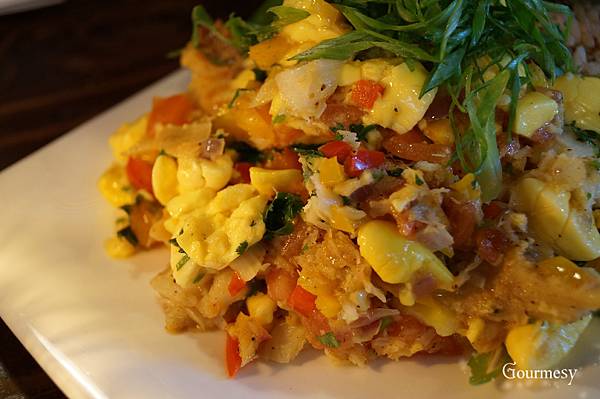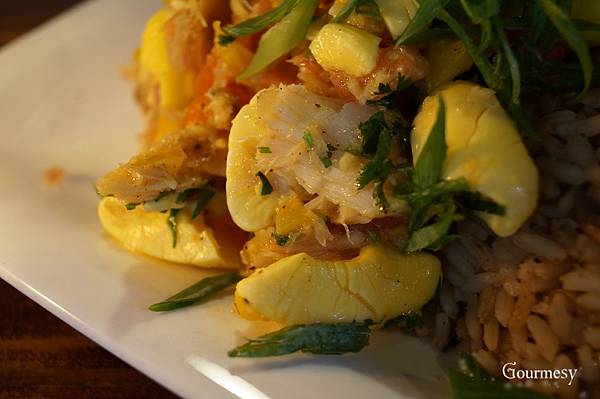 The origin of Ackee fruit was from Africa and then bought to Jamaica.
After centuries, it's the very famous ingredients among Jamaican dishes.
However, such popular fruit is poison before it ripens.
Ackee and saltfish is a must try dish in Jamaica.
Tastes very special and delicious.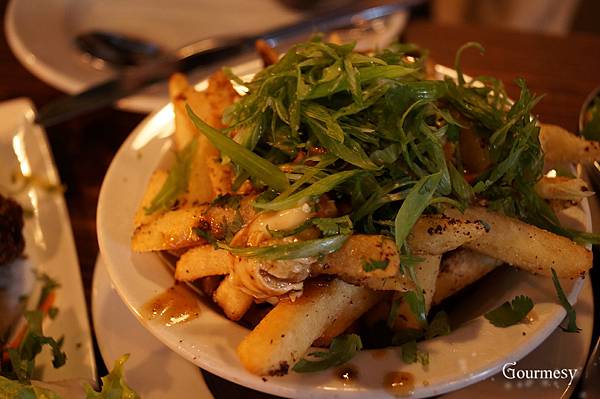 Calabash Poutine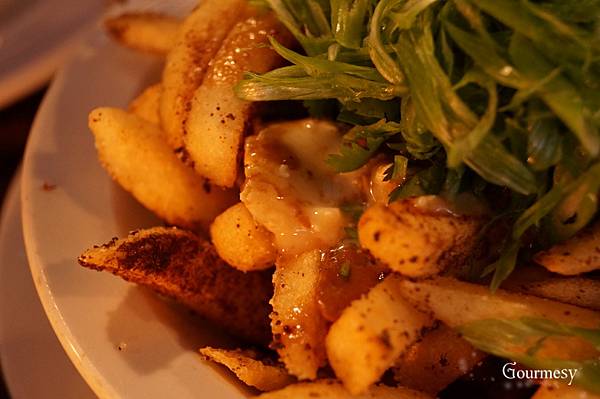 Jerk dusted fries topped with melted brie cheese and jerk chicken
A special poutine with a kind of Jamaican spicy and smoky sauce.
Very flavorful. Fans of poutine must try it.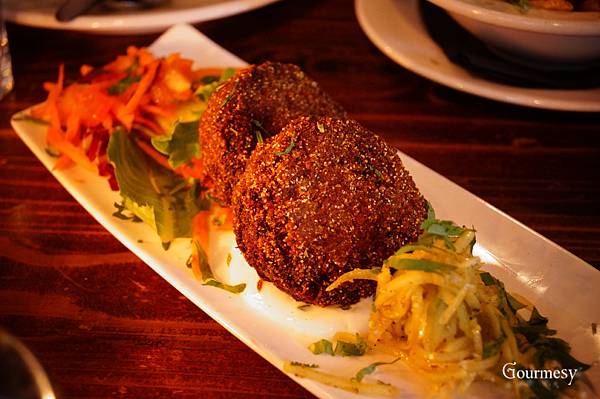 Crabcakes 
Seasoned crab meat, salt cod and shrimp with a crispy spiced commeal crust.
served with cool dahi and a marinatd green papaya salad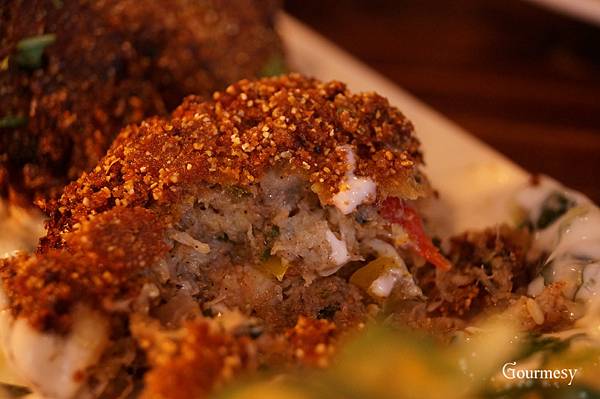 It is our first time to try a crabcake with saltfish in it.
Tastes not bad but we can hardly taste the crab because the flavor of saltfish is too strong…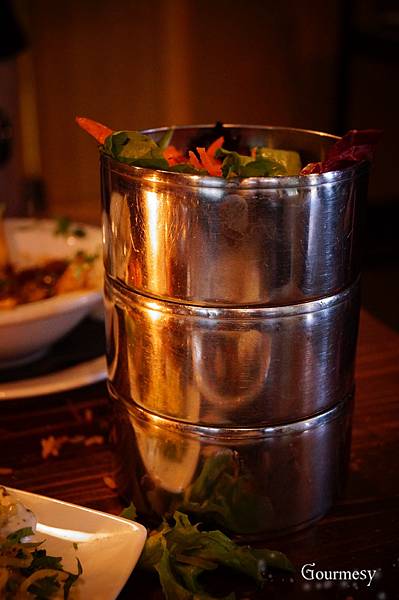 Oxtail
Marinated and stewed with potato and carrots. 
Served with rice & peas, a fried coconut dumpling and organic mixed green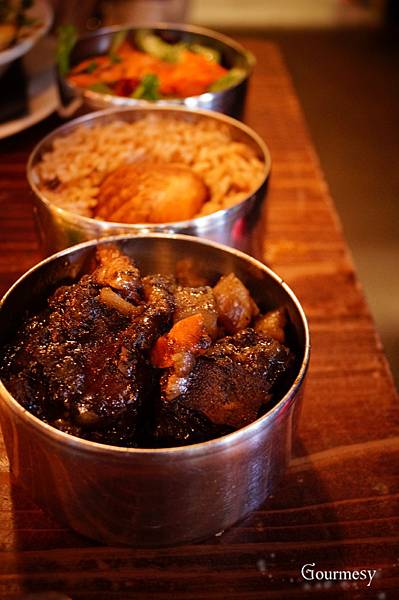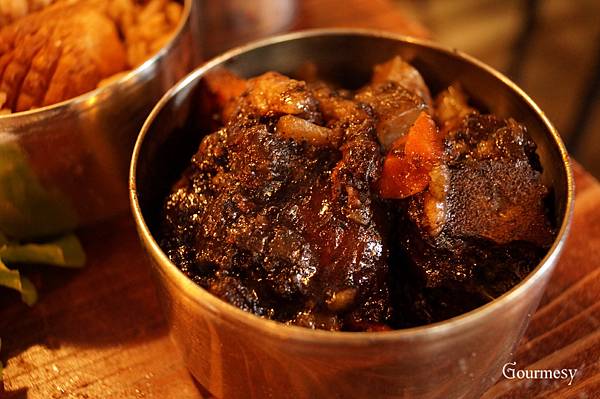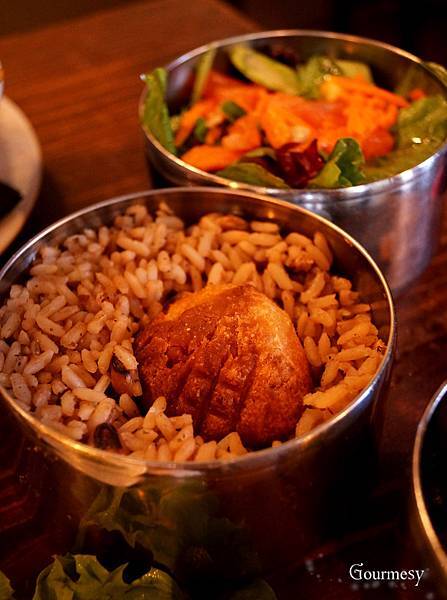 It's one of the signature.
The oxtail is very rich in flavor and soft.
The oxtail, the coconut dumpling and the rice are all very unique.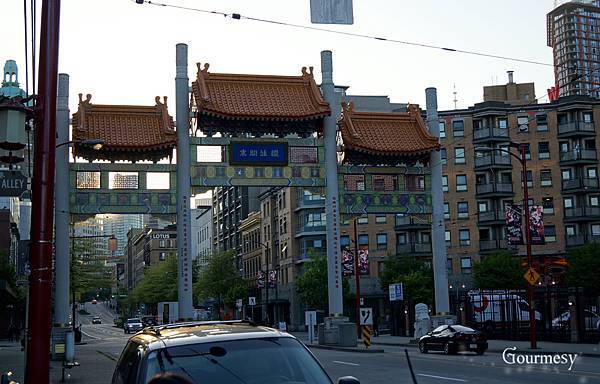 Calabash  has been in my wishlist for a while already.
It took me some time to actually try it.
All the dishes are new to me. Tastes well and spicy.
Calabash Bistro
(604) 568-5882
428 Carrall Street  Vancouver, BC