Cafe D'Lite has changed its name to Mamalee Malaysian Delight.
After they have changed the name, I have dined there and the quality is just the same as before:)
Cafe D'Lite is the most famous restaurant in Vancouver west that serves Hainanese Chicken Rice.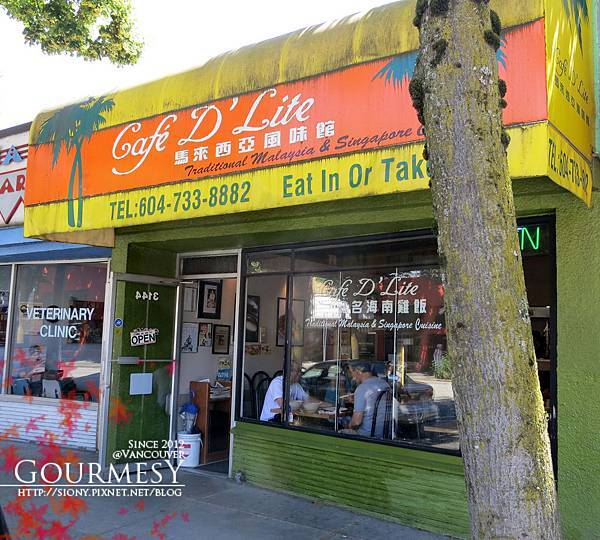 Yeah, I know. It looks sketchy outside.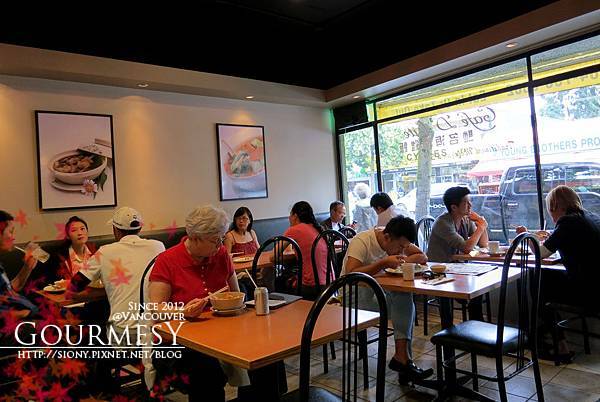 Crowded during lunch time. Very popular.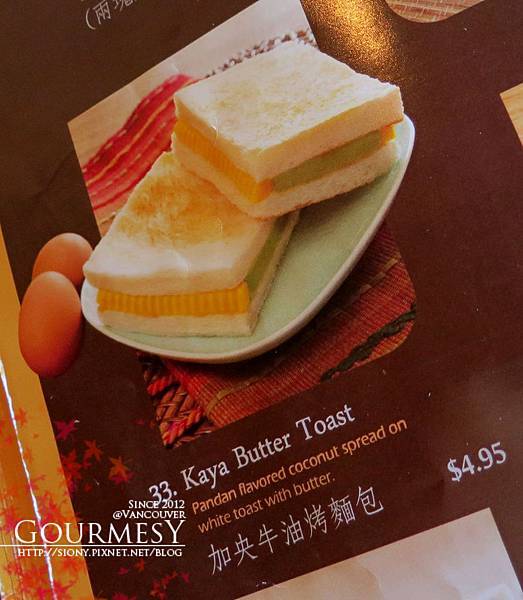 They have renewed the menu recently. Lots of updates yay!!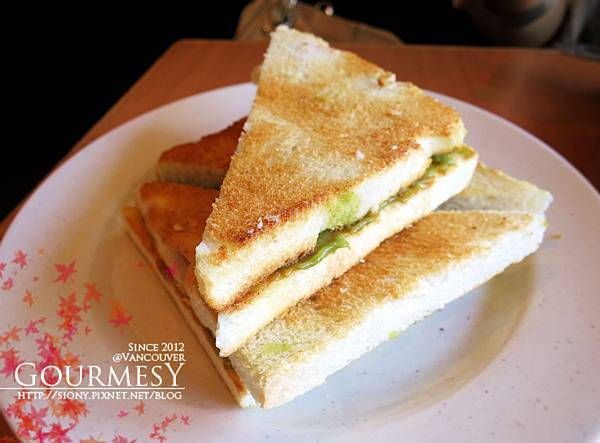 Since the Kaya Butter Toast looks very unique on the menu, we ordered it without second thoughts.
However, the true self looks quite different from the picture of the menu…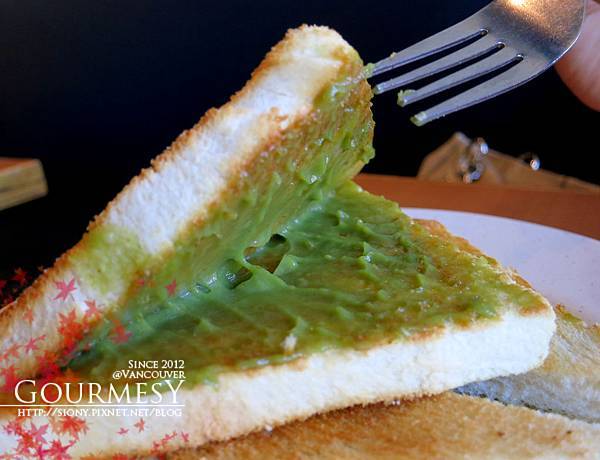 The taste is good. The coconut flavor is pretty distinctive and nice.
Kaya is coconut jam, which is made with coconut, duck eggs, eggs, sugar and butter.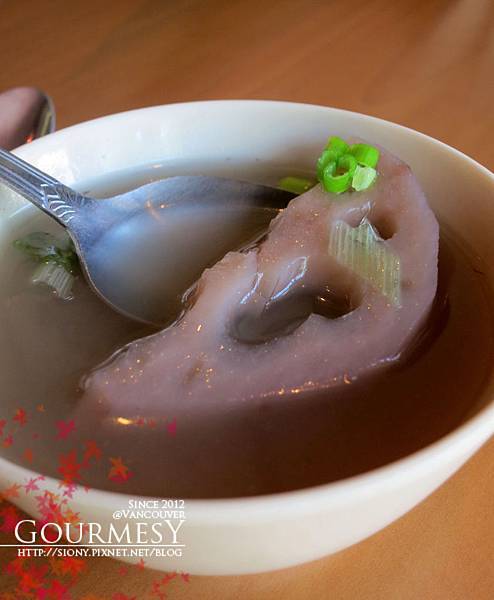 Soup of the Day
It comes with Hainanese chicken rice. Nice:)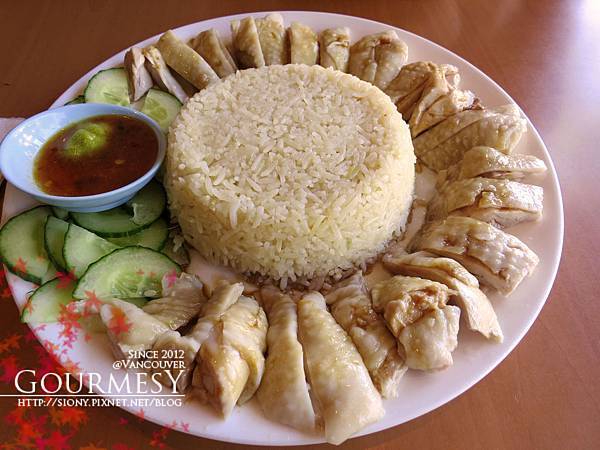 Ta-da-da!!
Hainanese Chicken Rice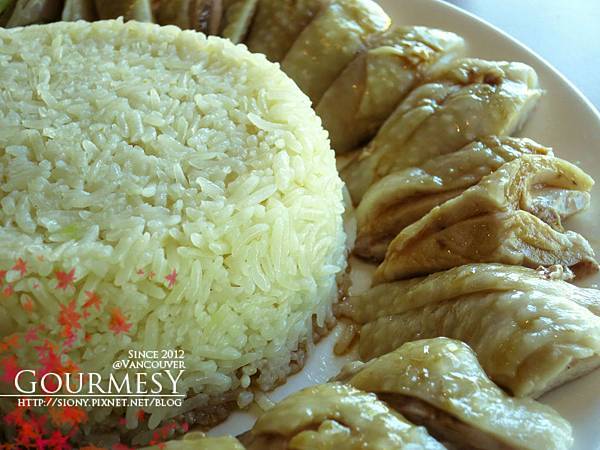 Looks super tempting>3<
Tender, juicy and boneless!!
Really!!! Incredibly tender!!!!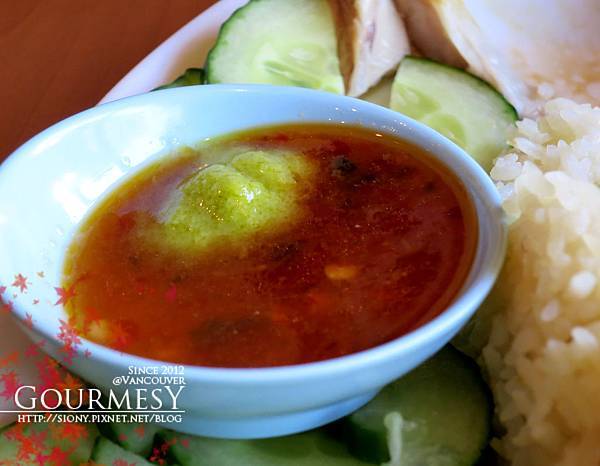 I really love their chicken but the sauce is just not my cup of tea at all.
I prefer the traditional minced ginger and green onions.
However, it seems that the sauce is very popular because you have to pay extra if u want more sauce and they sell bottles of these two sauces too.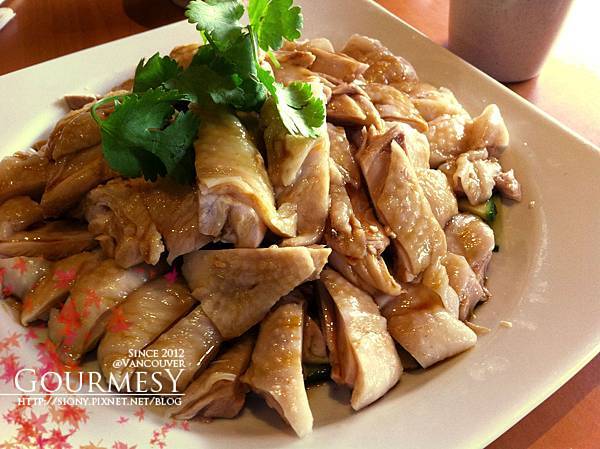 This is another larger version:P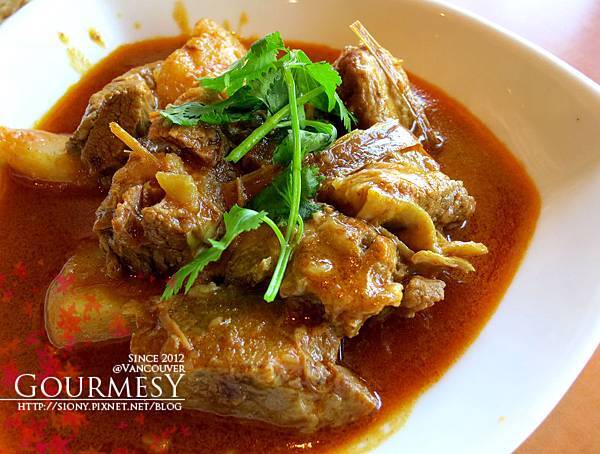 Beef Brisket Curry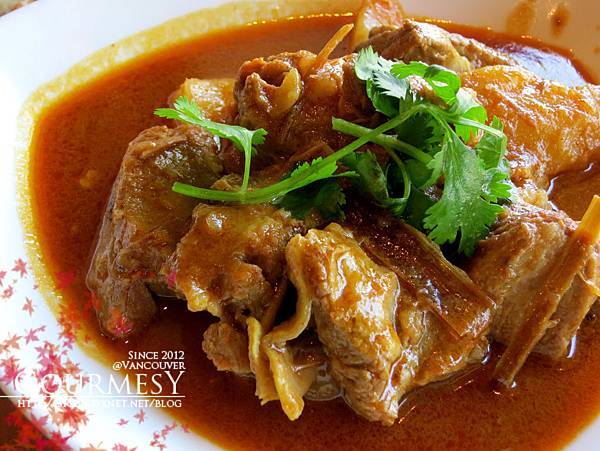 One of Y's favorite beef brisket curry in Vancouver.
Very rich. A bit too oily…but the taste is good.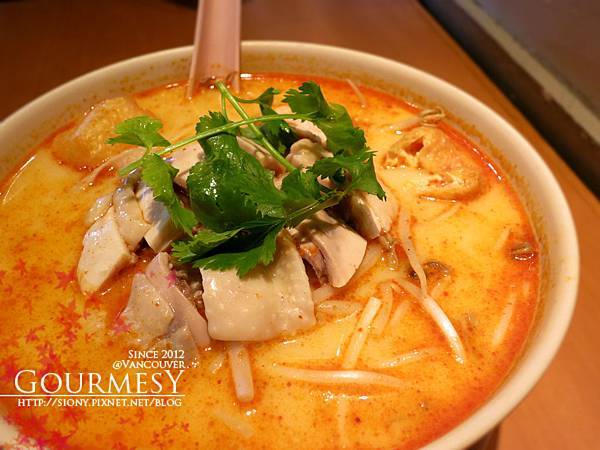 Hainanese Laksa
I love their laksa. Smells really good.
There are both egg noodles and rice noodles in a bowl. Definitely a bonus to me.
Always always love it.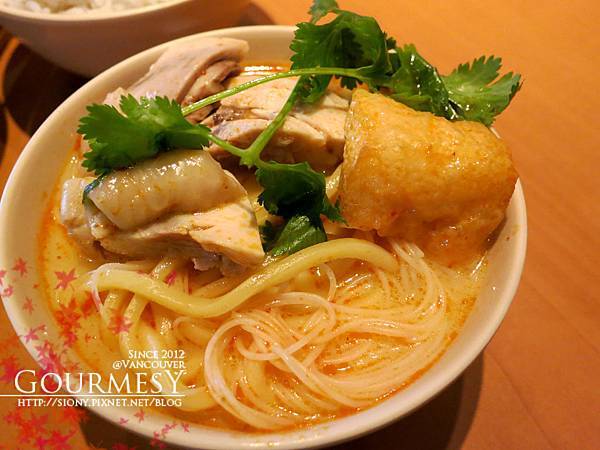 I shared some with Y, so this is a smaller bowl version, hahaa
I gave all the cilantro to him, of course .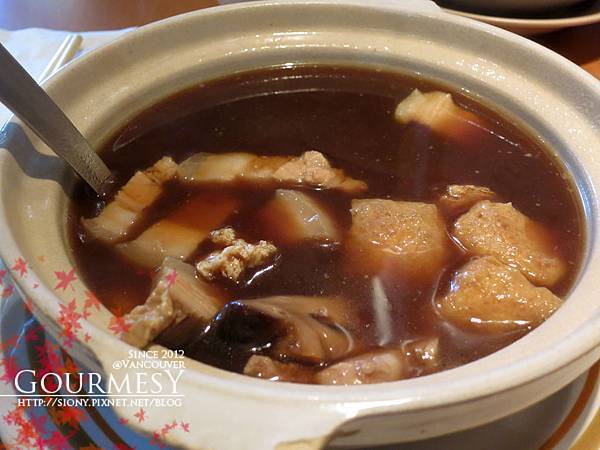 Bak Kut Teh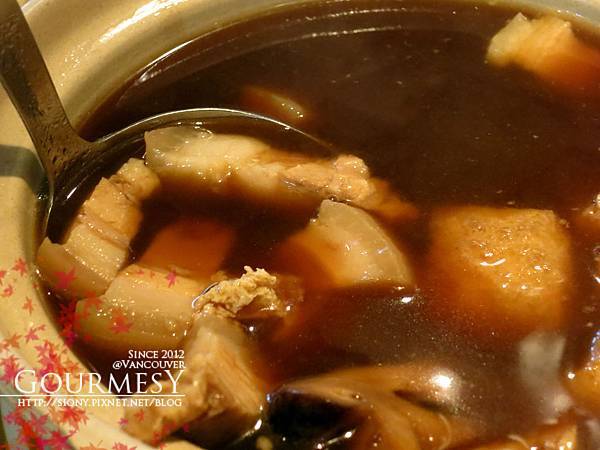 We tried that before so we know their bak kut teh is full of fatty pork belly, which is very weird (supposed to be ribs).
We have learnt a lesson so this time we told the waiter that we wanted less pork belly….
However…only one piece of rib and the rest were pork belly….
The taste is good though…just prefer there were ribs instead of the belly….
Their chicken is undoubtedly the BEST! You can never ever missed it!!
I love their Laksa while Y loves their beef brisket curry. However! The service is probably the worst amongst all Malaysian restaurant we have visited…
80% of them look impatient 80% of the time:|
3144 W Broadway, Vancouver, BC
Related posts: