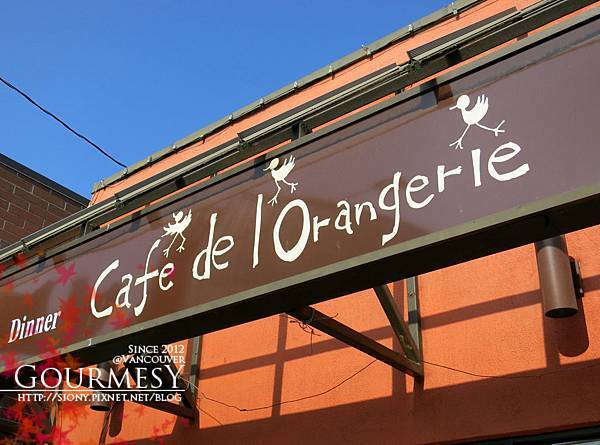 We always love Yoshoku-Ya or 29th Ave Cafe. Vancouver just doesn't have many restaurants like that.
That's why we were really excited when we found out another Japanese restaurant that serves Western food!
Cafe de l'Orangerie is relatively new compared to Yoshoku-Ya but they provide more choices.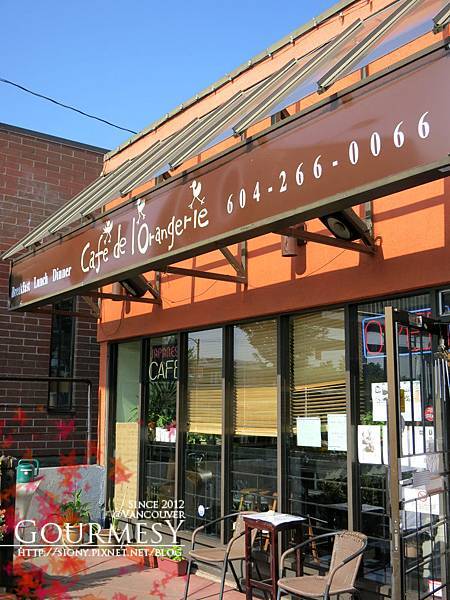 With excitment:D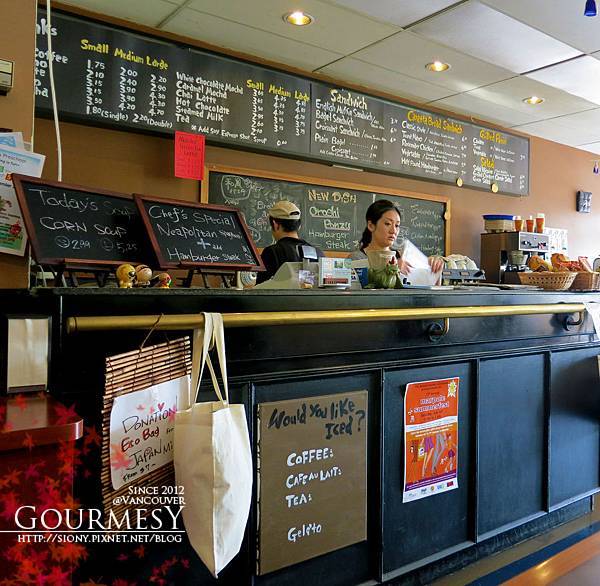 It's a small but cozy restaurant.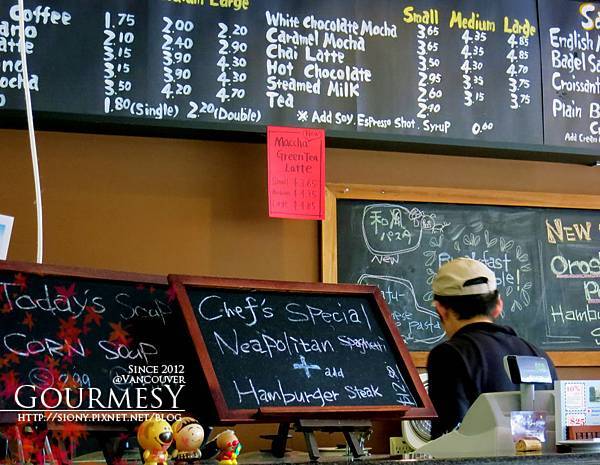 The blackboards are full of choices.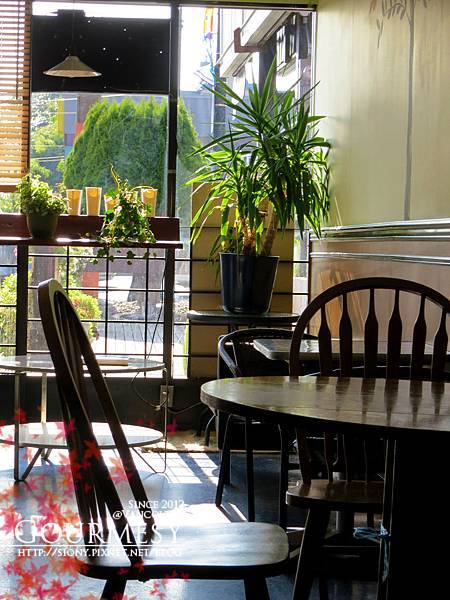 Quiet and spacious.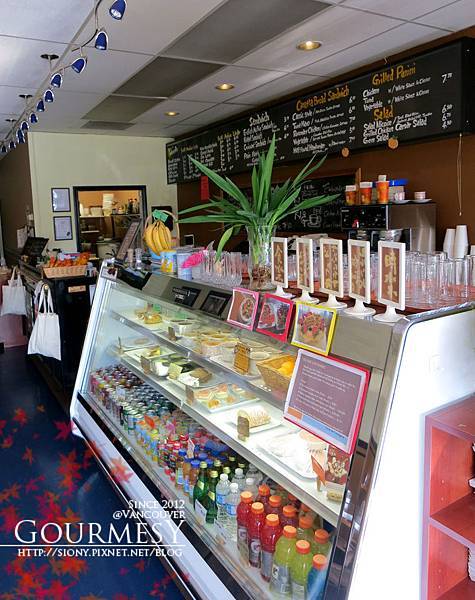 They also has a selection of desserts. The lovely desserts are made by the owner's Japanese friend who has more than 10 year experience of making desserts.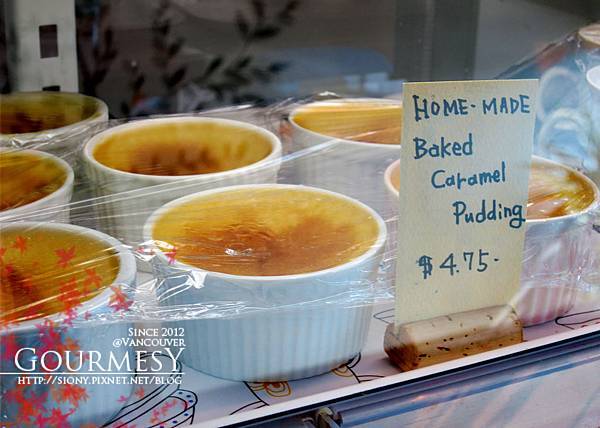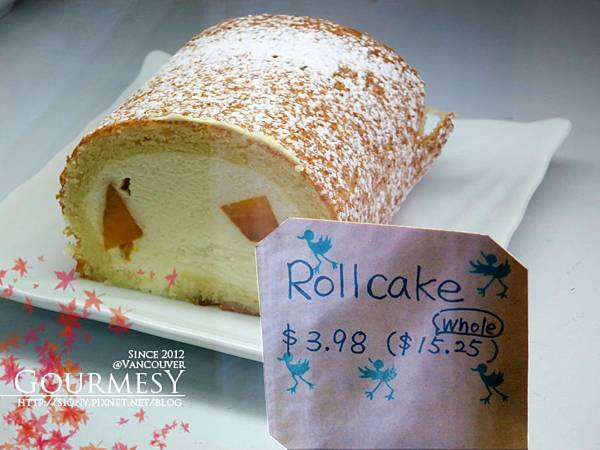 I love mango so I really wanna try this!!!! But at the end I was too full…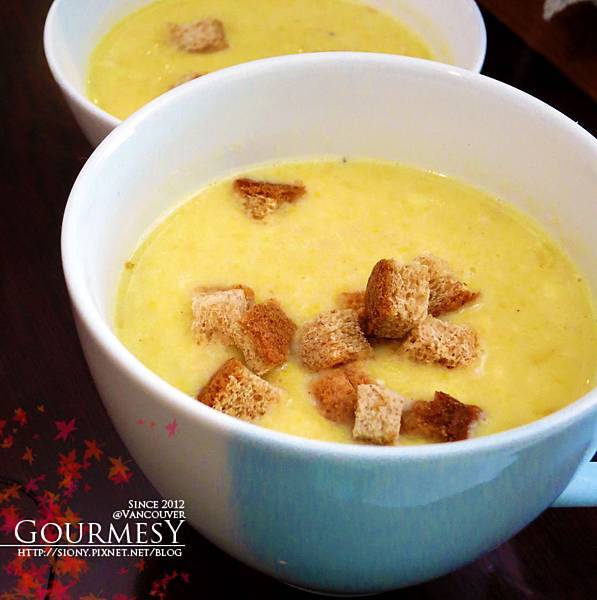 Corn Soup
It's not as smooth as that of 29th Ave Cafe but lots of corn paste in it and is not heavy at all.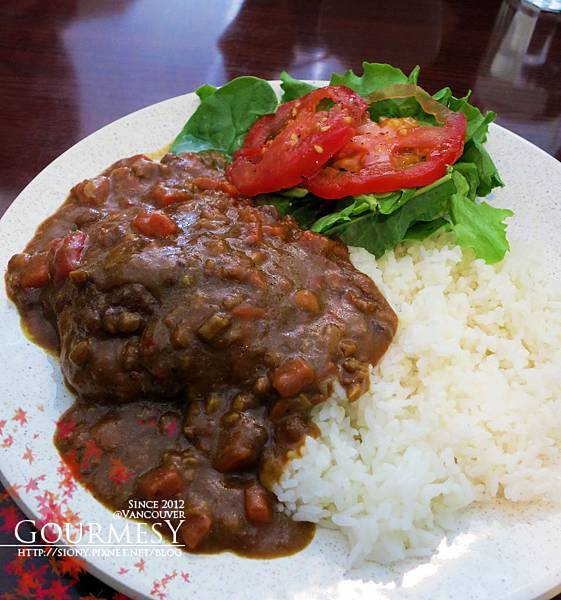 Japanese Style Curry with hamburger steak
served with rice & salad
Y likes the curry because it's not too sweet.
The steak is soft and juicy. Tastes like it's made with various ingredients but not only beef. He doesn't like the taste of it.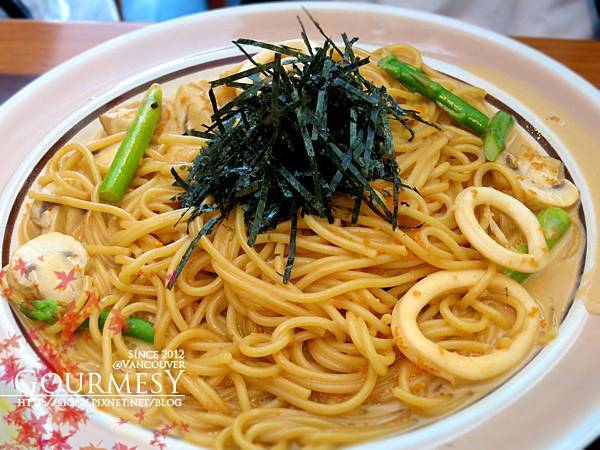 Masago de Creamy Spaghetti
Masago, squid, Asparagus, mushroom with creamy sauce.
I love the spaghetti in 29th Ave Cafe very much, although it's too heavy and I could never finish it.
The spaghetti here is not as dainty and heavy. Still good!
Too watery though.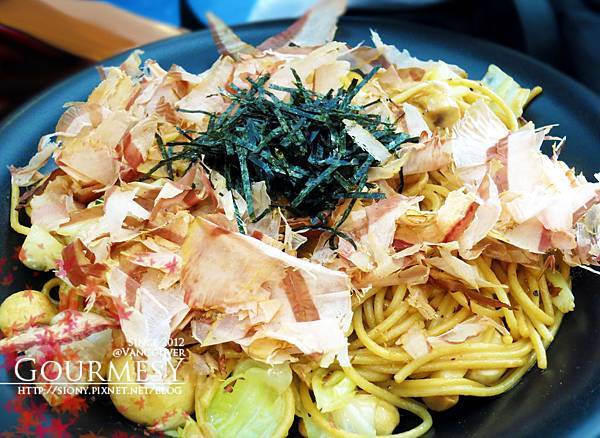 Wafu Spaghetti
Soysauce & Garlic Flavor with Bacon, Mushroom , Cabbage
Topped with Bonito Flake & Seaweed
It sounds very attractive only by reading the menu but it looks and tastes very much like Yakisoba…the only difference is the texture.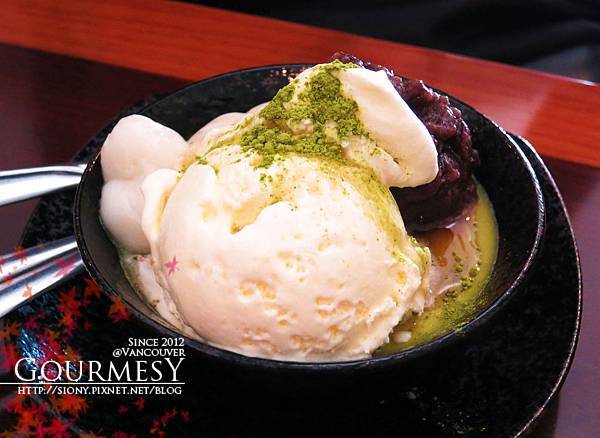 Macha Greentea Pudding Parfait
served with Vanilla ice cream, dango and red bean
My friend still has space for dessert.
The greentea pudding is very nice!!! Ice cream is good too!!
I wish I had space for more…but I can only afford one bite.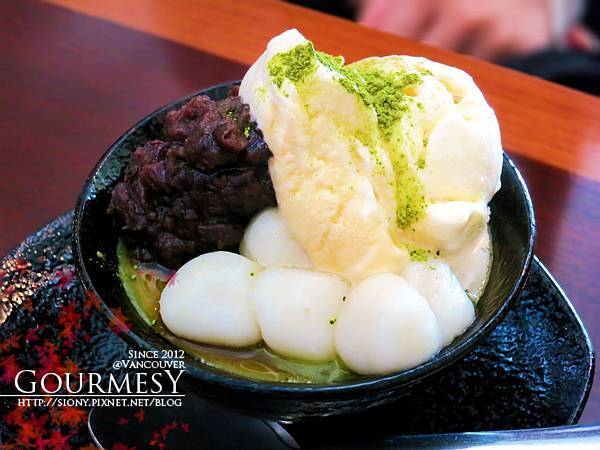 We are really happy to have this restaurant in Vancouver.
Love their menu and desserts. Not as good as 29th Ave Cafe, I would say, but less heavier and with more choices.
Their signature is Neapolitan Spaghetti but we didn't try it. Will try next time!
8636 Granville Street, Vancouver, BC
Related posts: