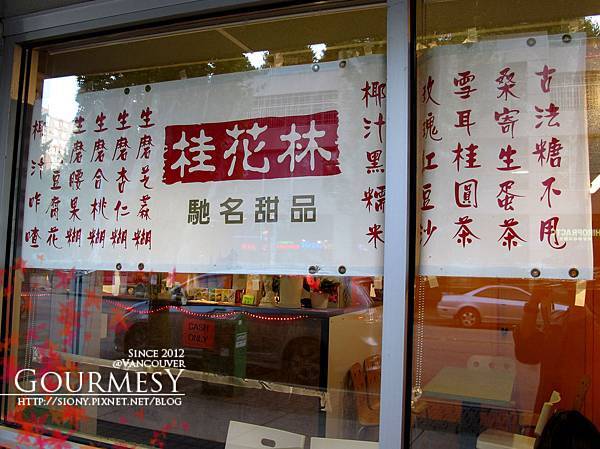 Bubble Fruity is the first Cantonese Sweet Soup Restaurant we have found in Richmond.
We can still remember the excitement while we were looking at the menu, haha.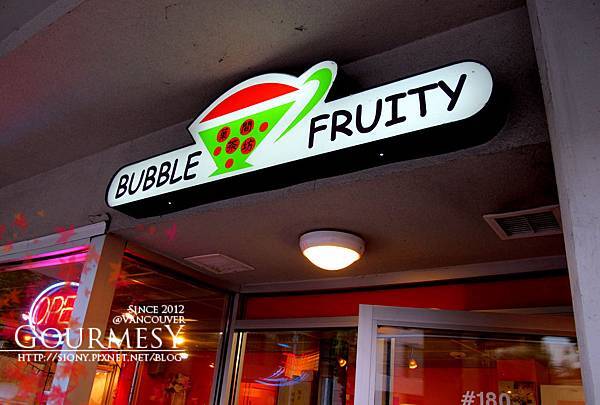 Its name is Bubble Fruity but fyi, there is not any bubble tea inside.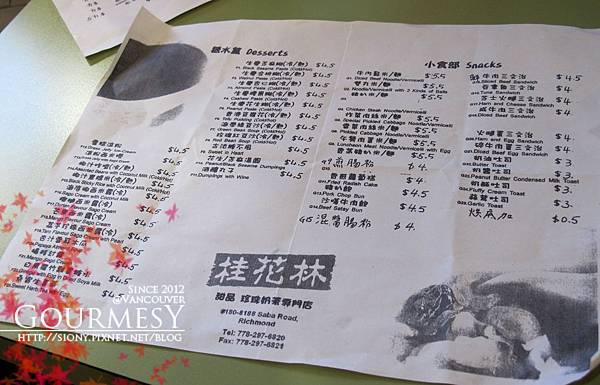 Menu. Besides sweet soups, they also serve hot snacks like sandwiches.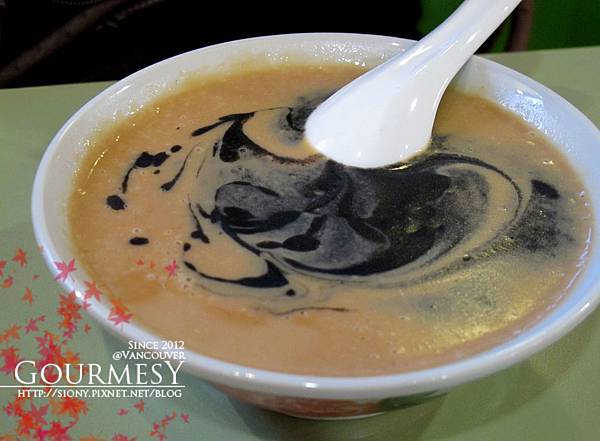 Black Sesame Paste mixed with Peanut Paste
Both are good but we don't really like the peanut flavor. Personal preferences though.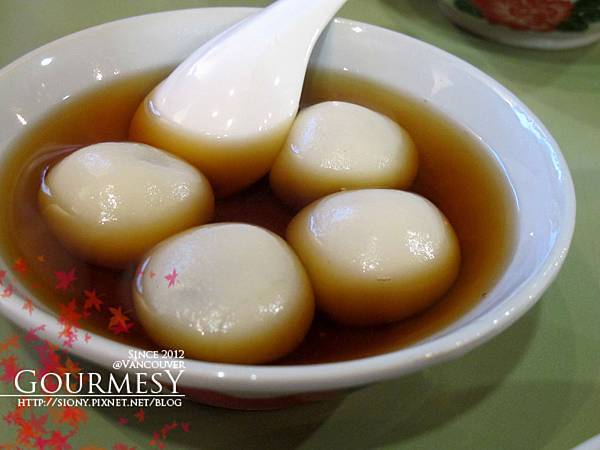 Black Sesame Dumplings
The first few times we tried it, it came with sweet soup.
However, the last time I ordered, it came with ginger sweet soup.
Prefer sweet soup to ginger sweet soup. But again, personal preferences only:)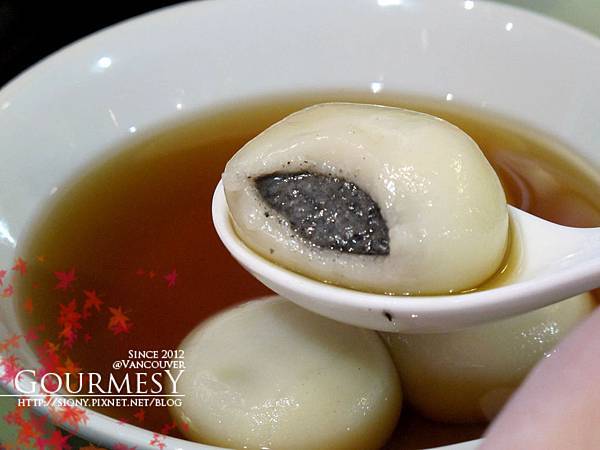 The dumplings are really good!!! Very large and filled with lots of yummy black sesame.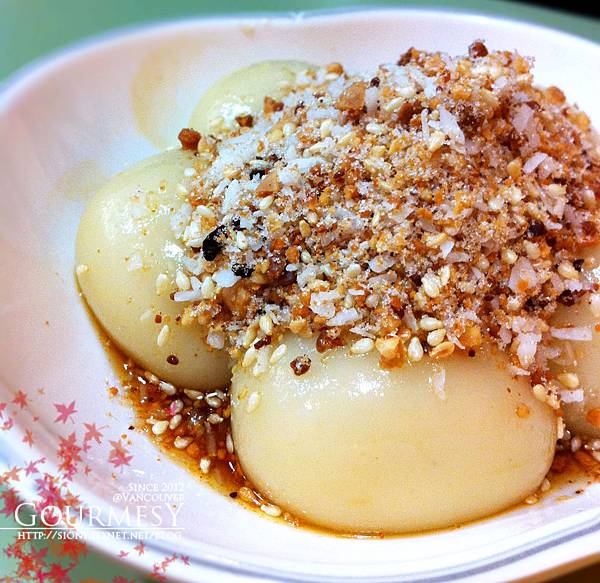 Sweet in Heart
What a lovely name! Nice.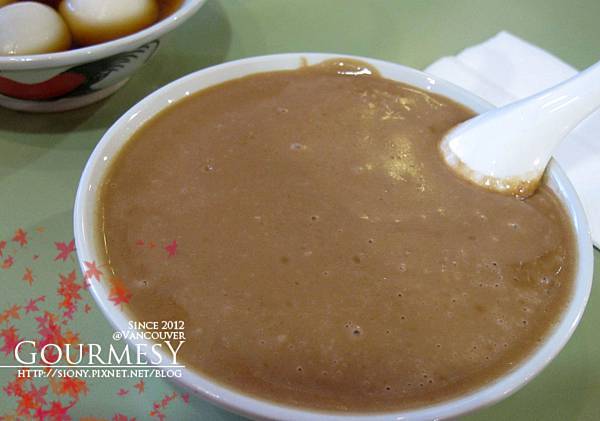 Walnut Paste
It is delicious. Since Y doesn't like desserts, he thinks it's a bit too sweet.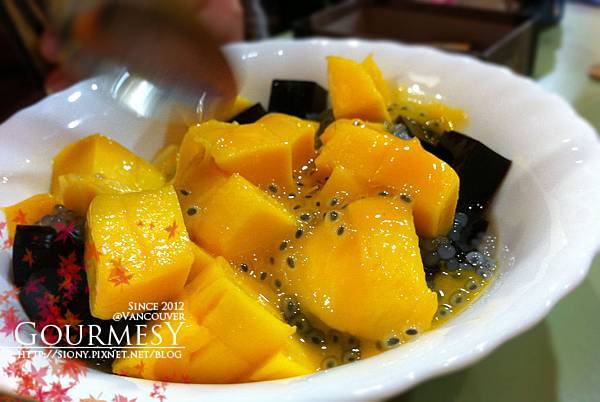 Mango and Grass Jelly with Sago Cream
This is their signature dish.
The mango is fresh and sweet. Very very fresh and nice!!!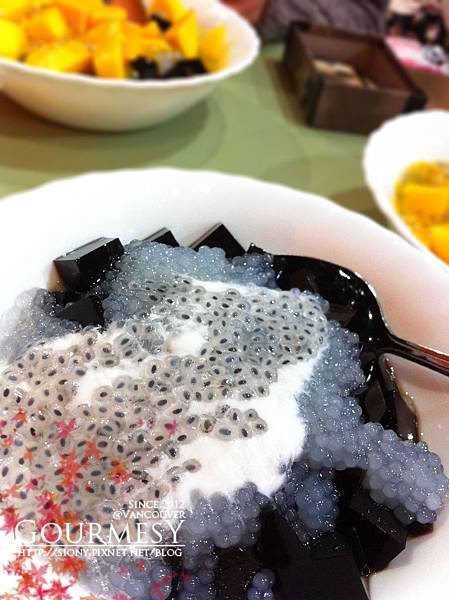 Grass Jelly with Coconut Milk and Sago Cream
It's good too. Though not as good as the mango one.
Coconut milk is a bit too sweet for Y.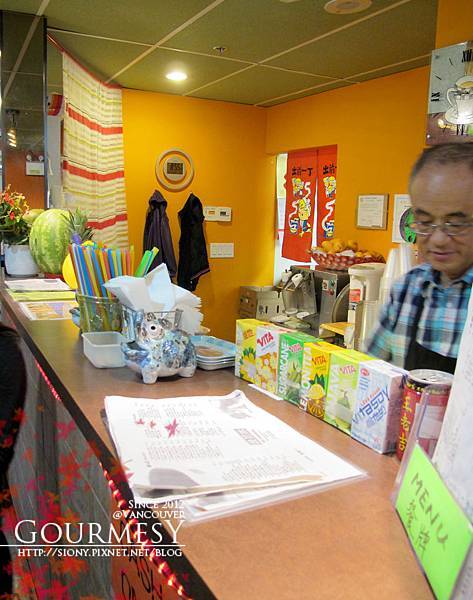 The owner is friendly:) He said you can always call and order in advance, then you can pick up right away without waiting and paying for the parking.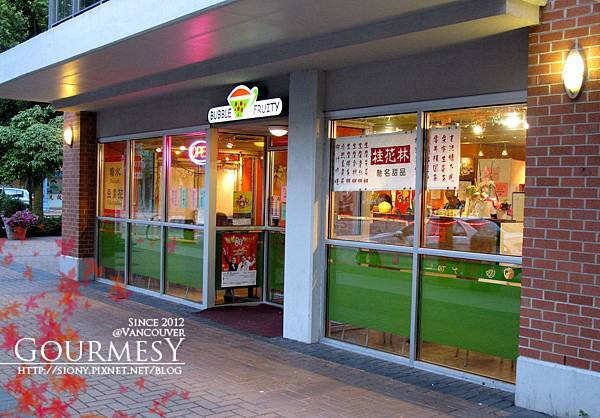 We really miss Cantonese sweet soup while we are in Vancouver. It's very nice to have Bubble Fruity here:)
The food is good and delicious. The only thing that keep me from going there too often is their sizes…the portion is really big.
Since we only go there for desserts, we are always more than half full when we get there. The portion is too big to finish.
But you can always try the Mango and Grass Jelly with Sago Cream because it's a dish that we always crave for more even we are full!
180-8188 Saba Road , Richmond, BC
Related posts: