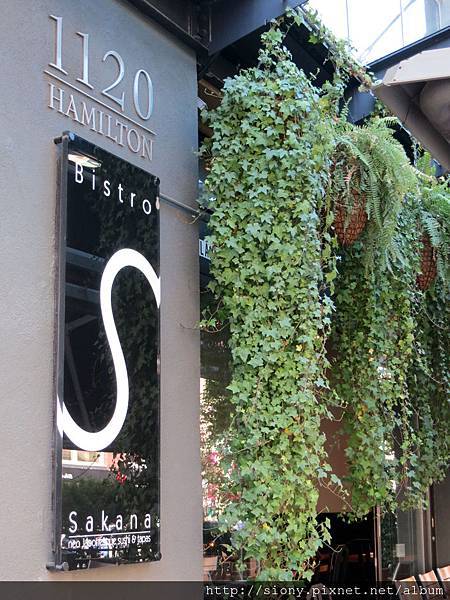 Bistro Sakana locates at Yaletown, just beside the Canada Line station.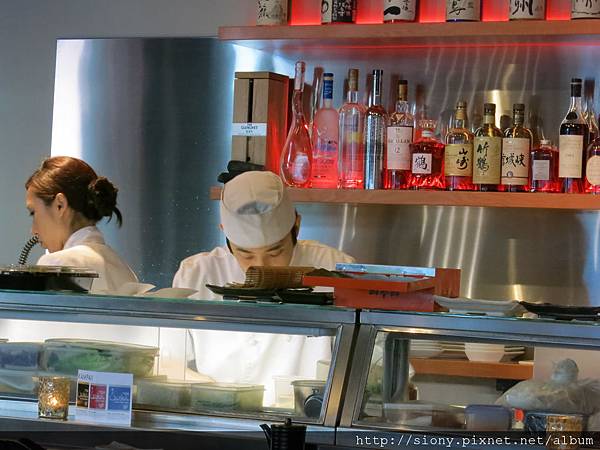 It's also a sake bar. Lots of sake back there.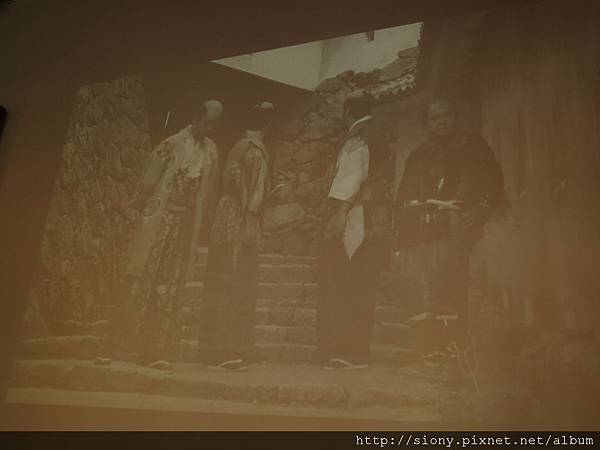 A Japanese black and white movie is projected on the wall. Nice idea.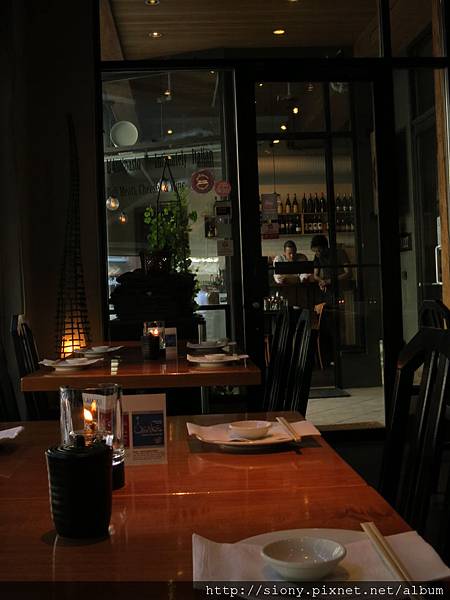 Classy.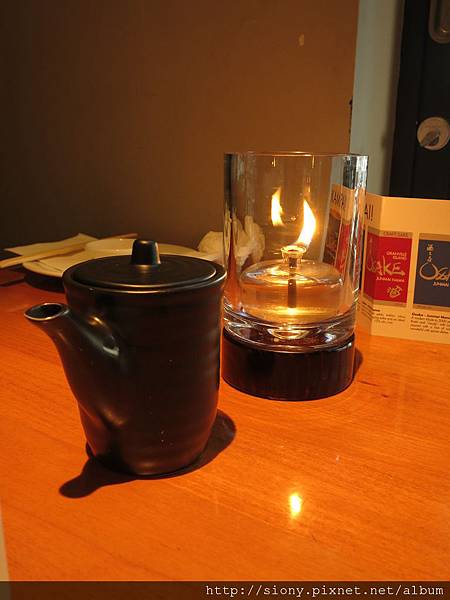 They also sell locally made Osake.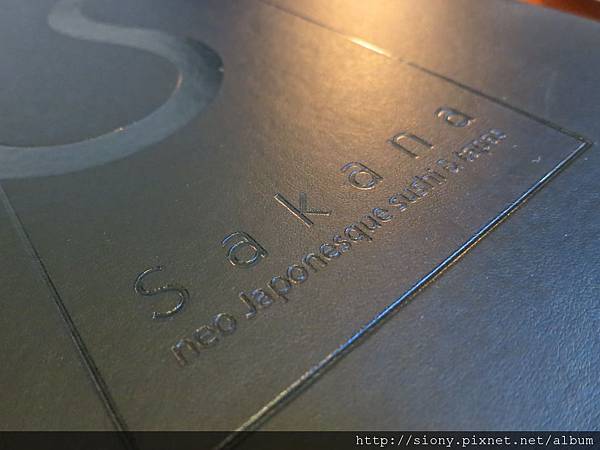 Menu.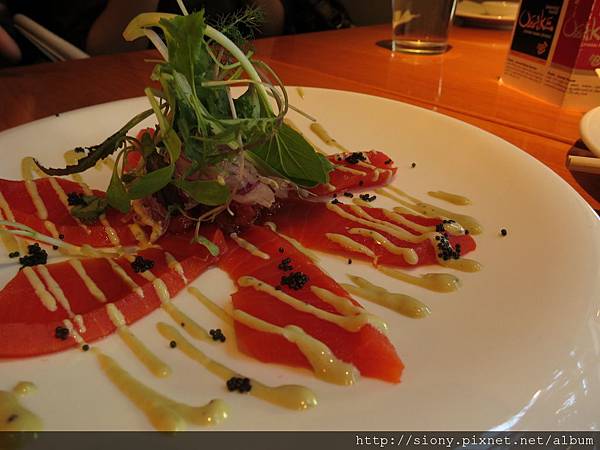 Wild sockeye salmon carpaccio
Very nice:))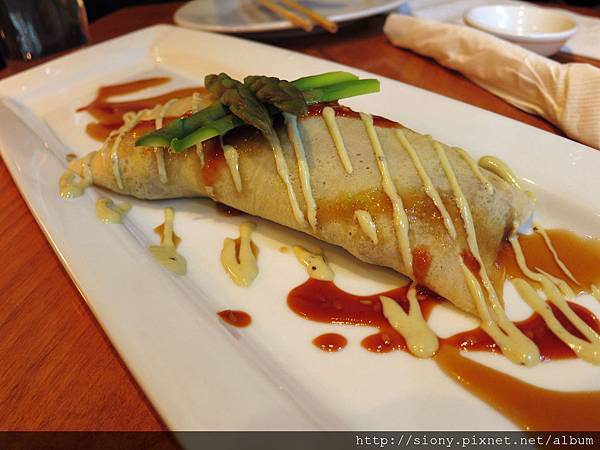 Tuna & avocado crepe 
Sounds average. Looks average but it tastes awesome!!
Everything in the crepe is perfectly perfect!!! We added another order right after our first bite.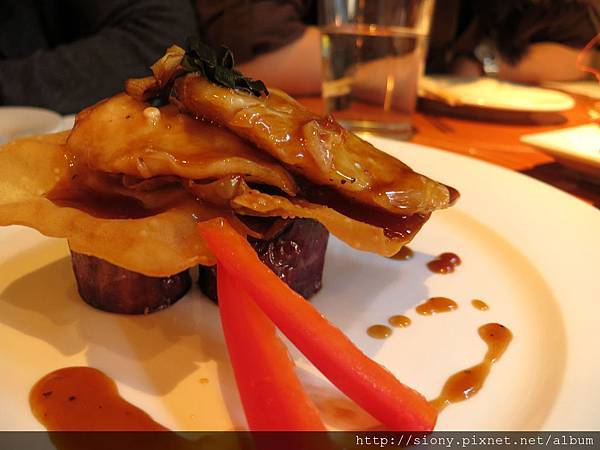 Halibut Cheek teriyaki
A bit disappointing…the halibut cheek is too tough and hard.
Too much sauce and it covers the taste of the fish.
Eggplants not bad yet too oily.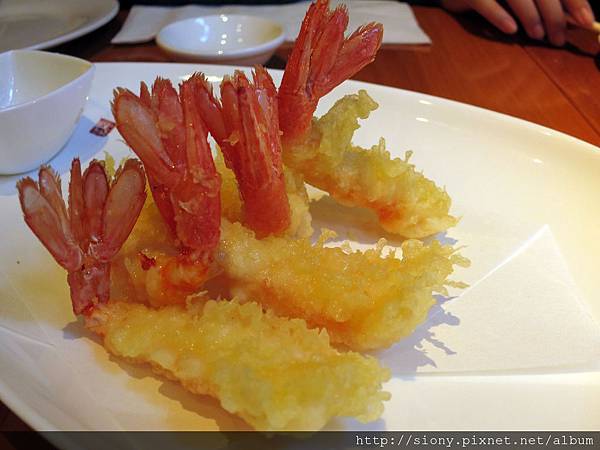 Spot Prawn Tempura
While we were looking at the menu, a guy (possibly the owner?) suggested us to order the spot prawn tempura.
He said the spot prawn is UNBLIEVABLY huge, fresh and sweet!!!
Although I always think the best way to taste the freshness of the spot prawn is sashimi or boiled, he was so passionate and the way he said is quite attractive so we ordered….
The fact is…………it's not big at all. Fine, since it's tempura right? Can't expect too much of the size.
However!!!! The spot prawn at that time was in season and half of them was not fresh at all!!!
What's the point to spend so much for some stale spot prawns while I can spend it on 3kg of much fresher and bigger spot prawn at Steveston????
And he can't wait to suggest us to order these no-longer-fresh prawns??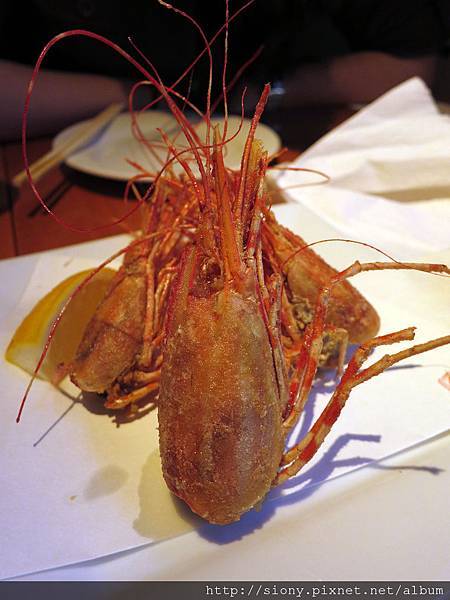 So wanna throw these to that "gentleman".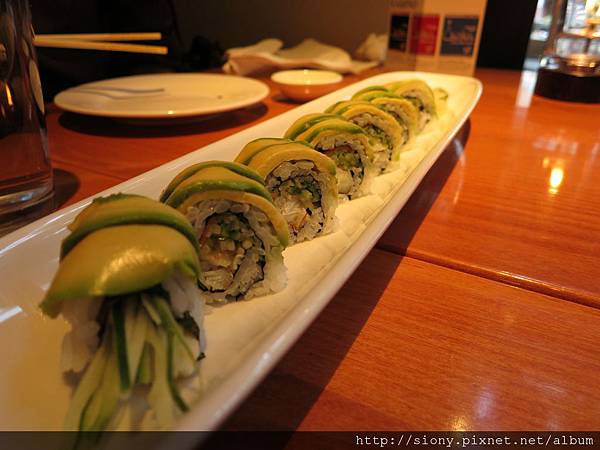 Caterpillar Roll
Dungeness crab, smoked salmon, cucumber and mayo, wrapped with fresh avocado.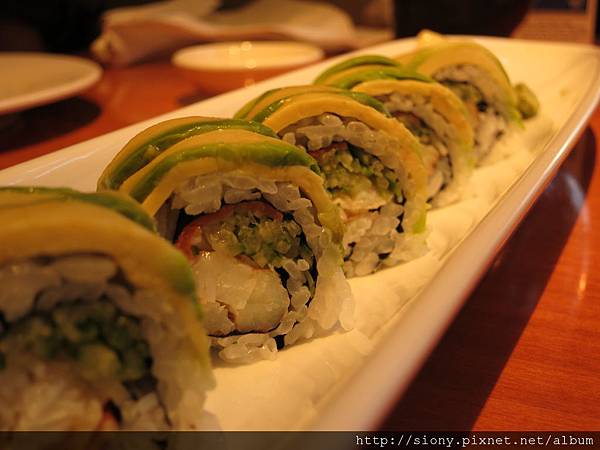 Nice and healthy.
Shiro miso toro aburi
Fresh toro marinated in white miso and junmai gingo sake, layered with rice, flame seared, and topped with chilli flakes and key lime slivers.
Not bad…but too sweet. The sweetness is not from the fish but from the seasonings and it ruins the taste of the toro.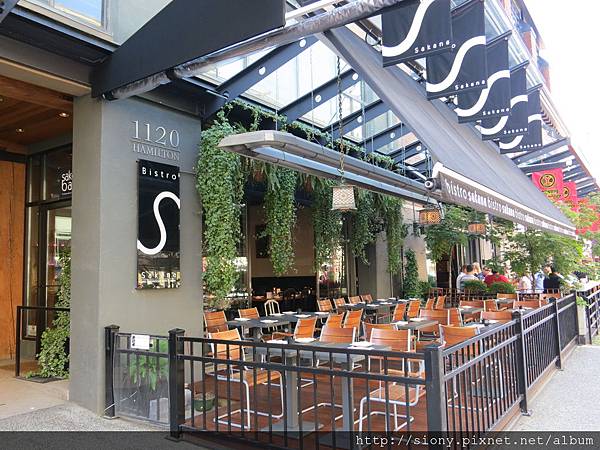 This meal brings pleasant surprise but also causes us frustrations.
The tuna crepe is highly recommended.
1123 Mainland Street, Vancouver, BC
Related posts: