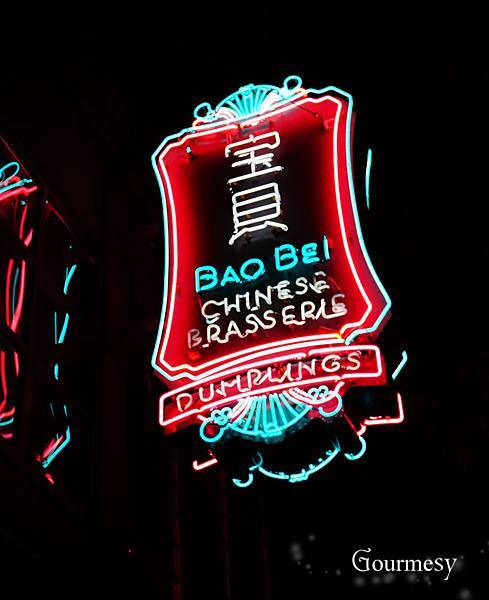 Bao Bei Chinese Brasserie is a very untraditional and unique Chinese restaurant.
It's rated by many magazines as the third top restaurant in Canada.
Nevertheless, you can easily find lots of negative reviews in Chinese.
The best way to get the answer is to try it in person. Don't you agree?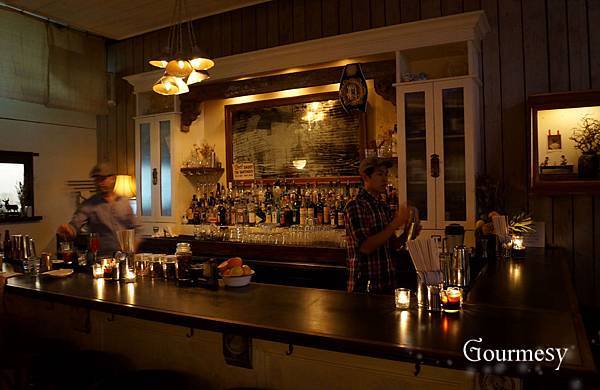 Bar.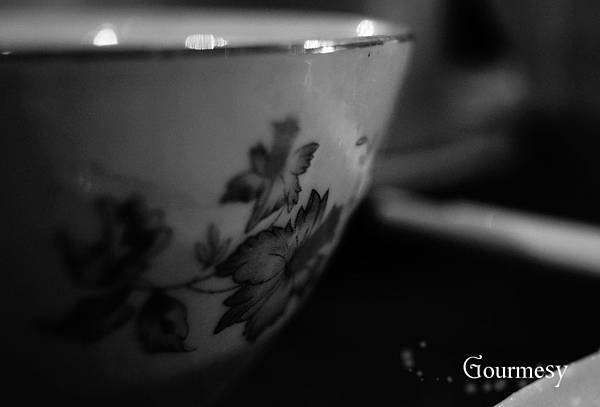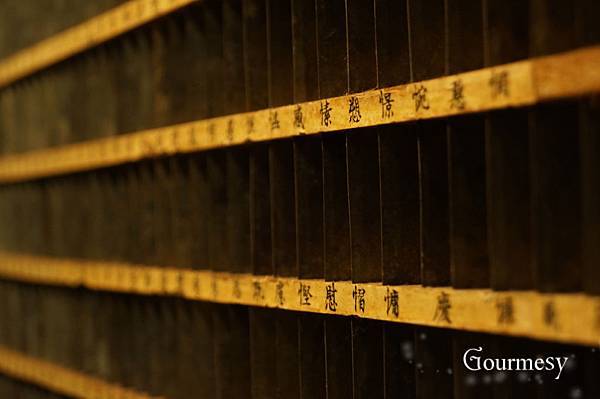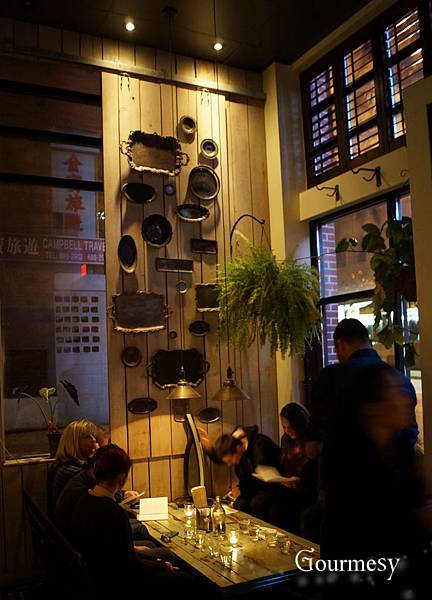 I must say I am really impressed by its furnishings and style.
It successfully creates a space that make me feel like I have time-travelled.
I get a picture of traditional Chinese restaurants (15 years ago, maybe?) but can't omit the strong hints of western style.
Anyways, I like it.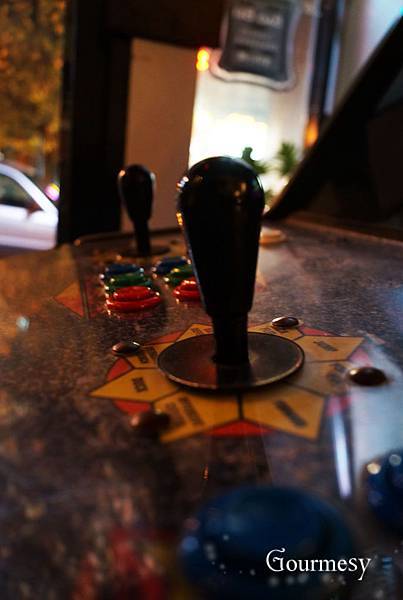 Right by the entrance is a arcade- game machine (almost a antique).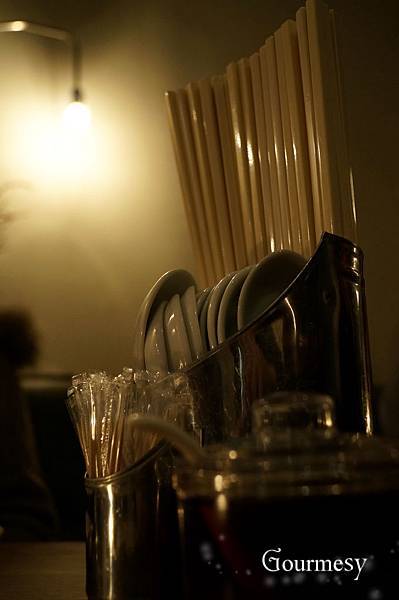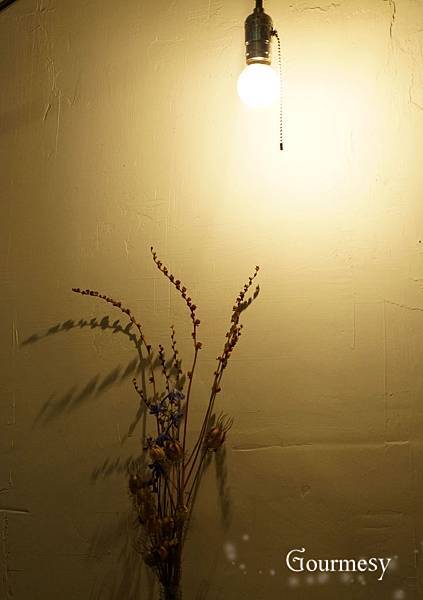 Again, I really love the ambience. Very, very nice.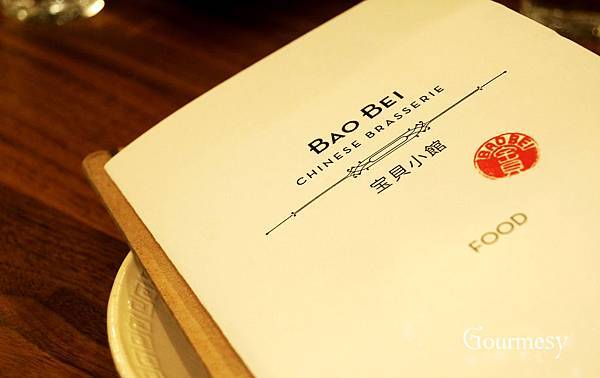 Menu.
Steamed truffled pork dumplings
!!!!
I'm really surprised!
Everything is good but I'm impressed because there's soup inside!!
Only good restaurants can make dumplings with soup in it and I have NEVER EVER expected I would one day find one in a Western (+Chinese restaurant).
There are three of us and five dumplings…at the end we have to play rock-paper-scissors and the loser can only watch the other two enjoy the second dumplings.
Yes, you are right. I'm the one who watched with my big, watery eyes. ><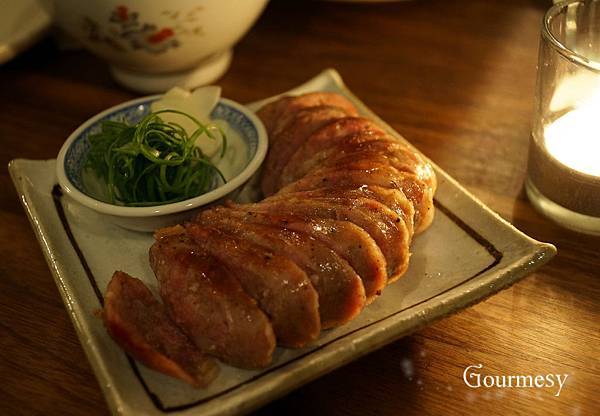 Housemade Taiwanese Sausage: rice wine and porky goodness
Tastes good but not outstanding. However, it moved me because it's housemade!
That is worthy of some scores already.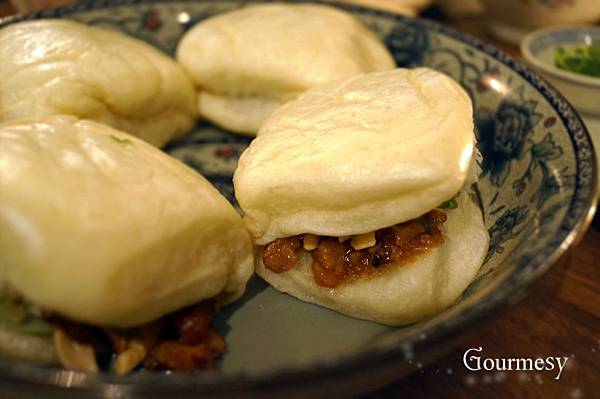 Mantou
Steamed buns with pork belly, bean sprouts, preserved turnip and
sugared peanuts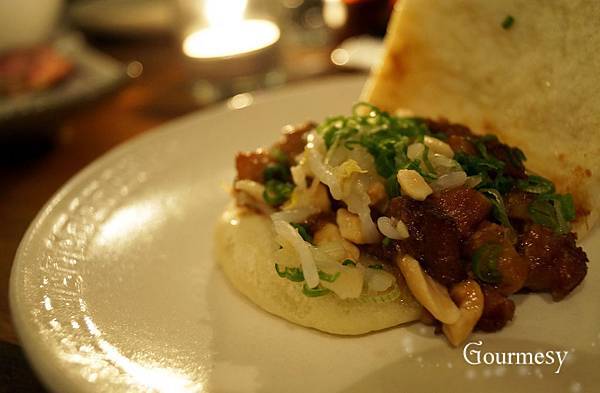 We were disappointed because what we have pictured is very different from the reality.
The sauce and the taste of peanuts are too strong. I prefer to have Mantou with gentler flavor.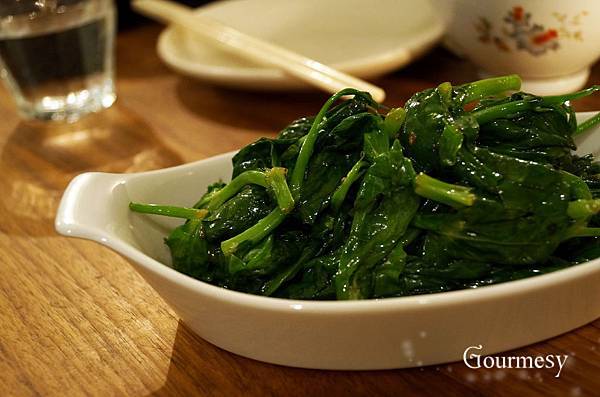 King Pea Tips – garlic and Shaoxing
Simple and nice.
Steamed Fish
Steelhead steamed in basil, ginger and shaxing, pistou, mala chili paste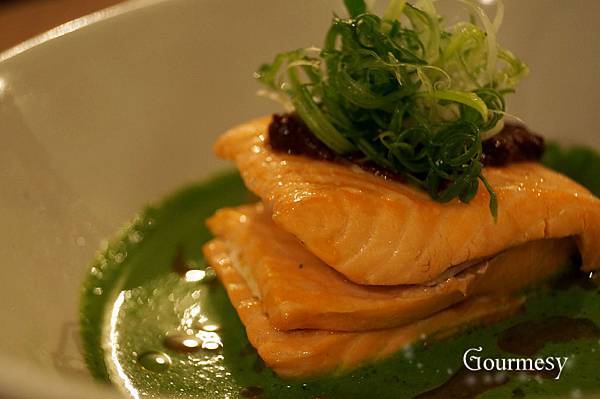 Honestly, I hate this dish. Nevertheless, Y and my sister are ok with it.
This dish is completely weird and nothing like Chinese cuisine.
The sauce tastes very strange and very spicy. Not to mention whether it's Chinese steamed fish or not, but the sauce and the fish just do not match.
Kick Ass House Fried Rice
Heritage Angus beef flank, fresh mustard greens, seasonal veggie delights, egg, garnished with pickled baby lotus root, tobiko,
and black sesame
It looks attractive and the baby lotus root is very cute. Not as good as what I usually have in other "real" Chinese restaurant but still good.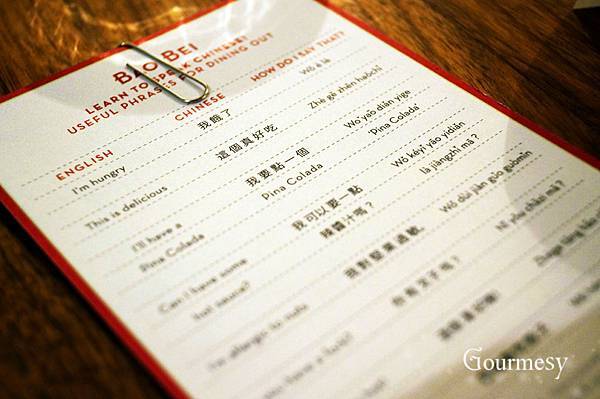 The bill comes with a small board that teaches how to speak Chinese. Quite thoughtful.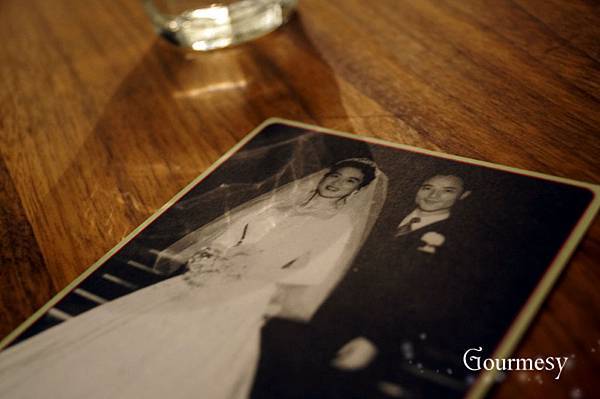 The owner is an offspring of a Chinese immigrant and there are lots of black and white photos in the restaurant.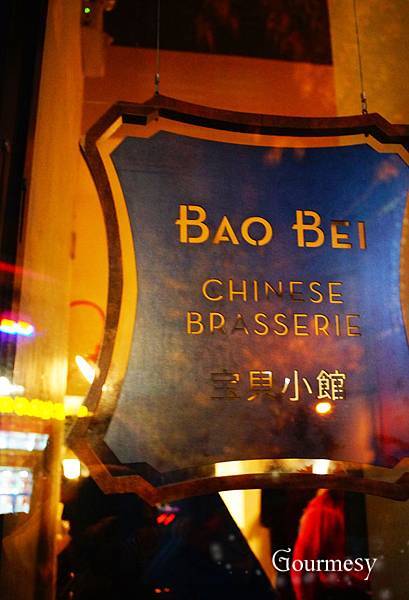 Very unique. The food is filled with passion and I really love its furnishings and ambience.
However, don't go there with expectations of traditional Chinese food.
Bao Bei Chinese Brasserie 寶貝小館
(604) 688-0876
163 Keefer St, Vancouver, BC
Related posts: