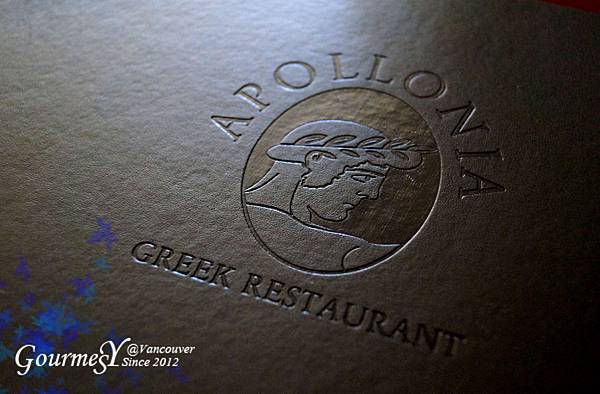 Apollonia Greek Restaurant
It's located at 2nd Ave and Fir Street, near Granville Island.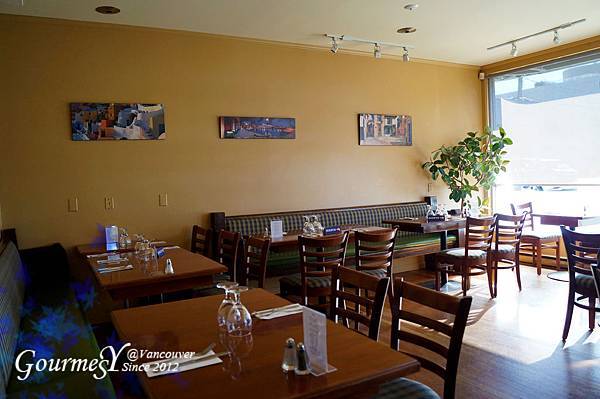 It's quite comfortable and casual.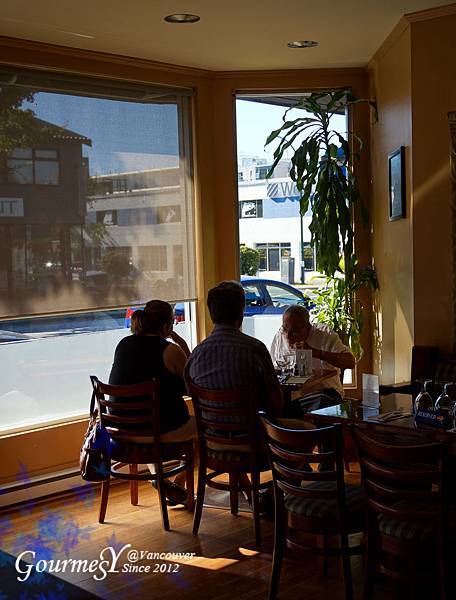 It just opened a few mins ago and there were already a few diners.
We overheard someone was asking the price of reserving the whole restaurant. This restaurant has its fans:)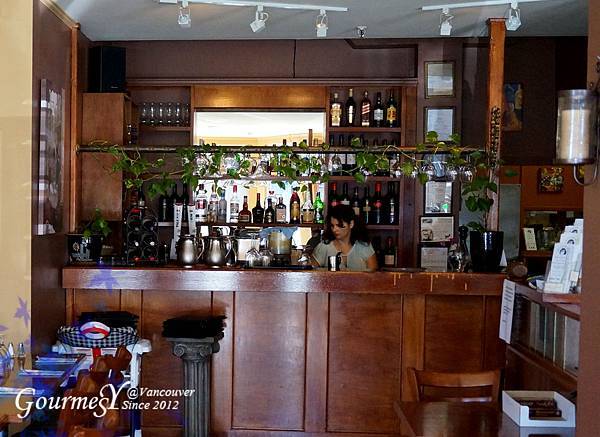 Bar.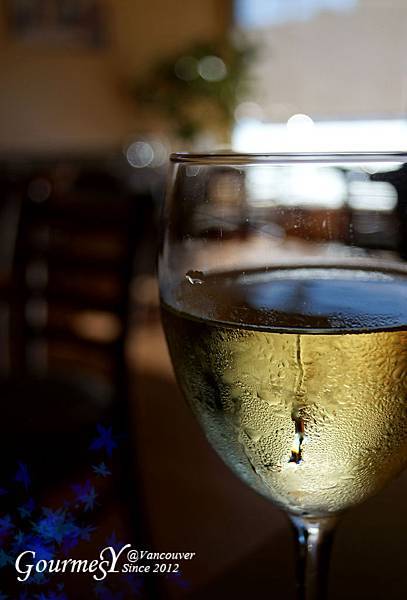 Retsina
We are babies in the field of wine. Personally I think this glass of Retsina is not good enough.
The smell didn't stand out.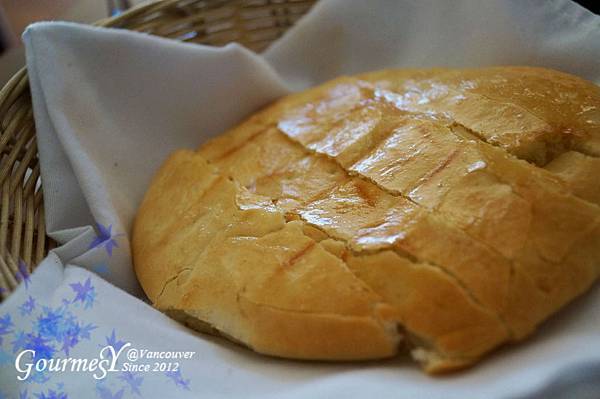 Pita Bread
It's warm, crispy and soft.
It had the good smell of oil and milk.
I think it tasted bland but S thinks it's tasty and as bread before the meal, it's just right.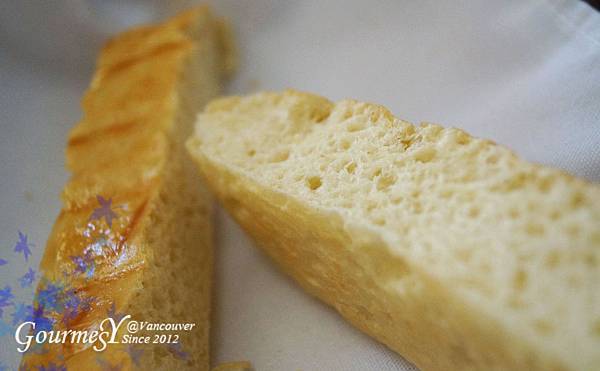 See the glitter and the fluffiness? 🙂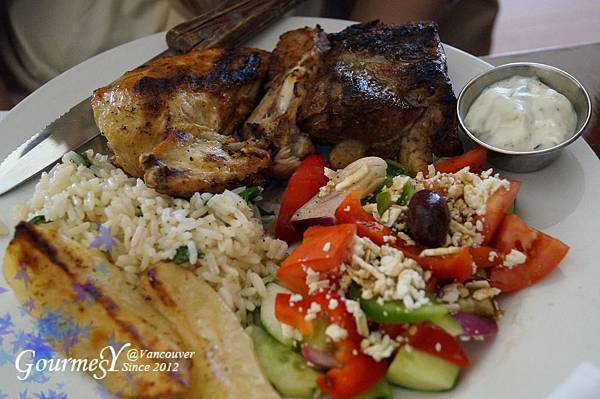 Greek Ribs & Chicken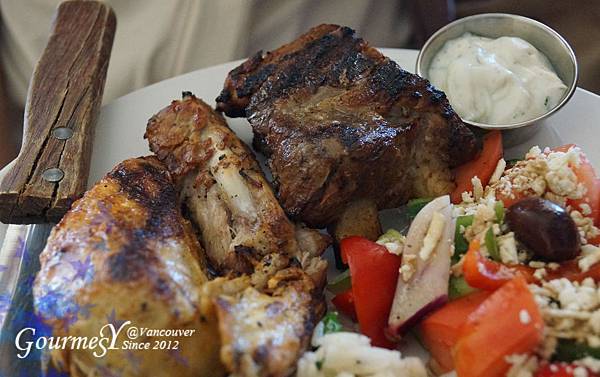 The chicken was ok. A bit too dry.
But the ribs were impressive! Smell really nice. Crisp and tender…yumm..(I can't believe I'm slobbering again while typing this…)
It might look like it's burned and the fact is…yes, it's burned, haha. But it's burned in a good way.
Crispy but not bitter at all. That reminded me of my childhood. When I was a kid, I always loved to eat the gold brown (or black) surface.
Now I've grown up, most of the time I can only taste the bitterness. I'm glad that Apollonia can find part of my childhood back.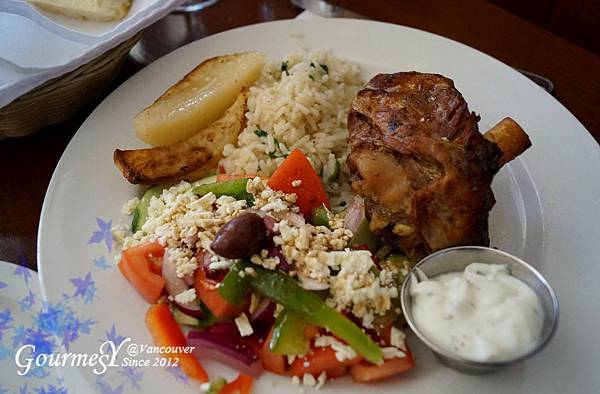 Roasted Lamb Shoulder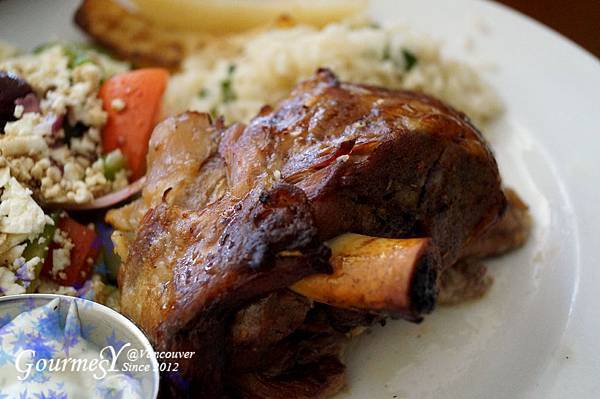 Everytime I go to a Greek restaurant, I order this.
Delicious. Potatoes and the rice are good too. Unfortunately I could taste there was vinegar in the Greek salad. I'm not yet used to this combination – goat cheese and vinegar…
That was the smallest port of roast lamb I have ever had. The price is $19 which means I can eat at Stepho's twice.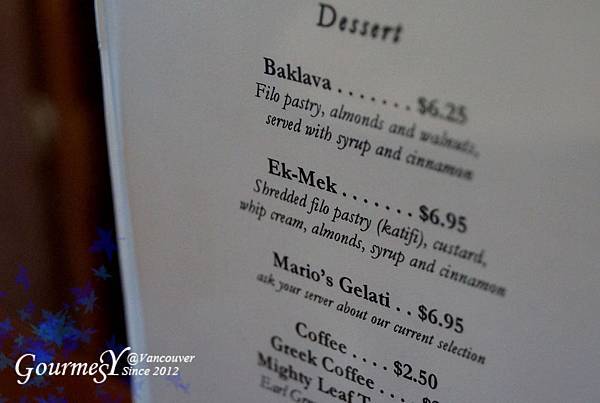 Dessert time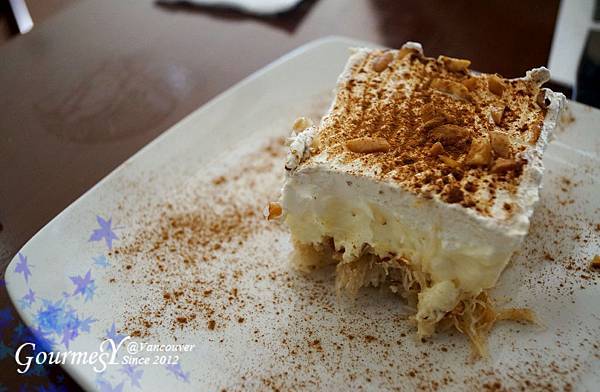 Ek-Mek Kataifi
Made with shredded filo pastry, custard, whip cream, almonds, syrup and cinnamon.
Very smooth. The first time we tried this was at Candia. That was really unforgettable.
The Ek-Mek of these two Greek restaurant is quite different. Apollonia's had the taste of lemon…S didn't like it so we took all the yellow custard out…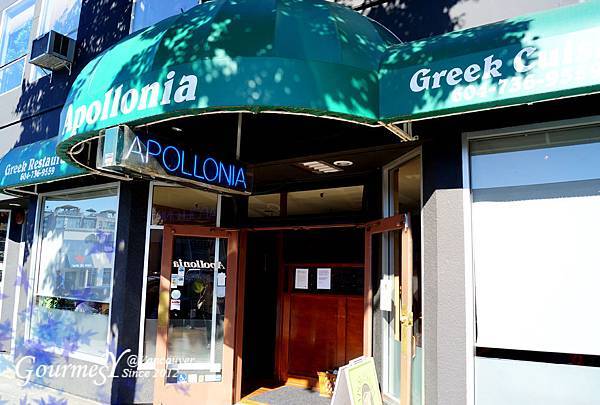 Apollonia's main courses are great, except the Greek salad.
The price is a bit over average.
If you loves Greek food and haven't tried it yet, you can think about Apollonia.
1830 Fir St , Vancouver, BC
Related posts: