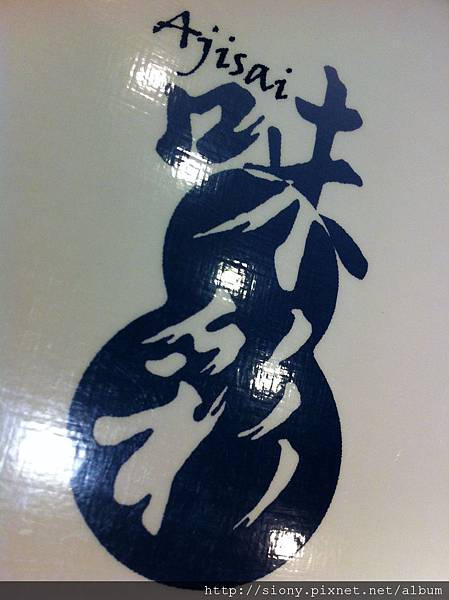 Ajisai is not on the street but a corridor between buildings.
The first time we tried to get there, we had to spend some time.
Despite it's not easy to spot, it's pretty crowded at lunch hours because it's one of a few traditional nigiri sushi restaurant in Vancouver.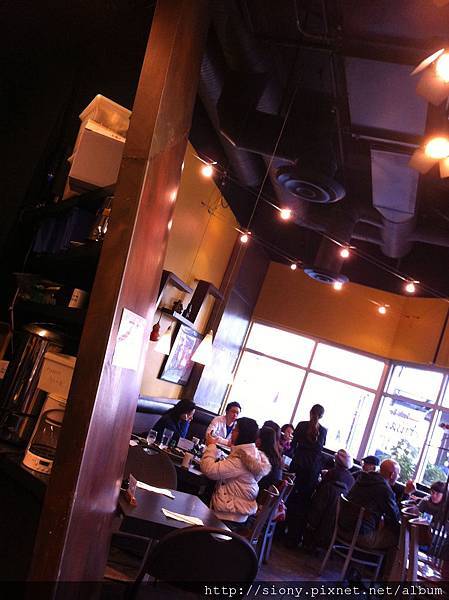 It's spacious there. Most tables are full. We were sitting at bar table.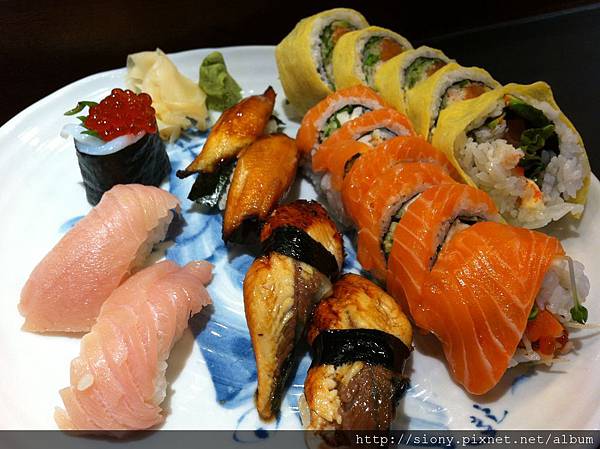 Like the chef in Hachi, we feel that Ajisai does not spend much effort on making rolls. You can see the rolls are all scattered.
However, their nigiri sushi is great and they have lots and lots of nigiri and gunkan maki you can choose from.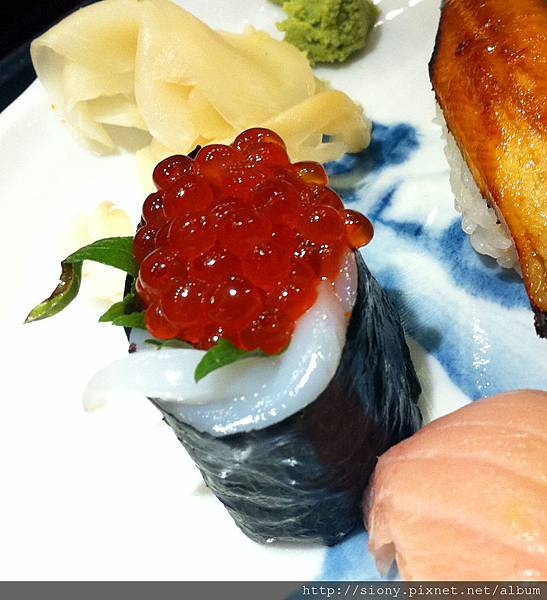 Salmon roes and Ika Gunkan
Ika is squid. I don't like the texture of ika but S does.
They put a piece of shiso in it. I think this combination is quite refreshing.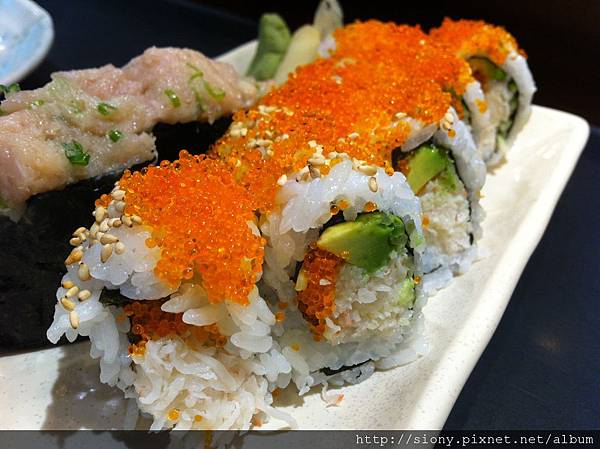 California Roll
Not bad.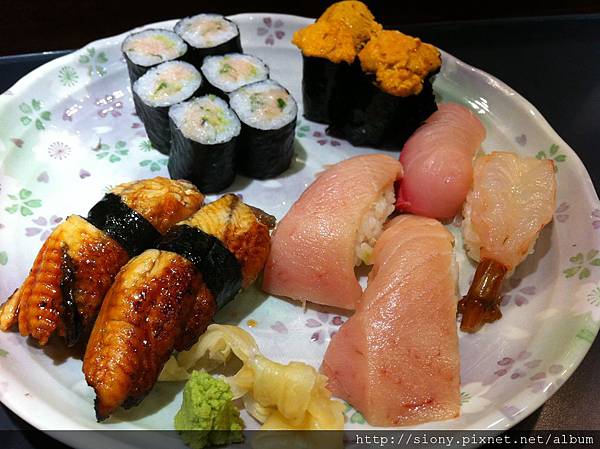 They are all fresh and tasty.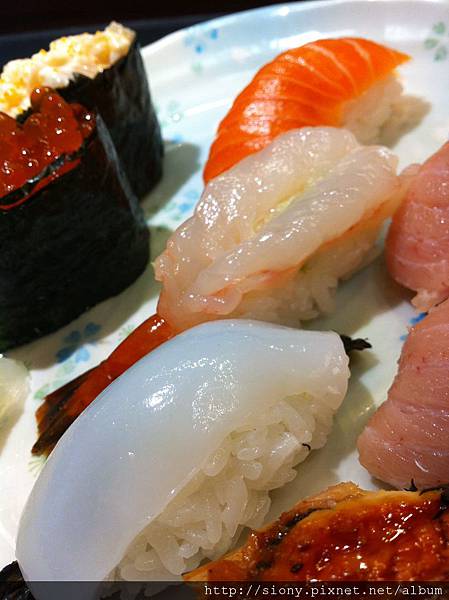 The Ika and Amaebi are great.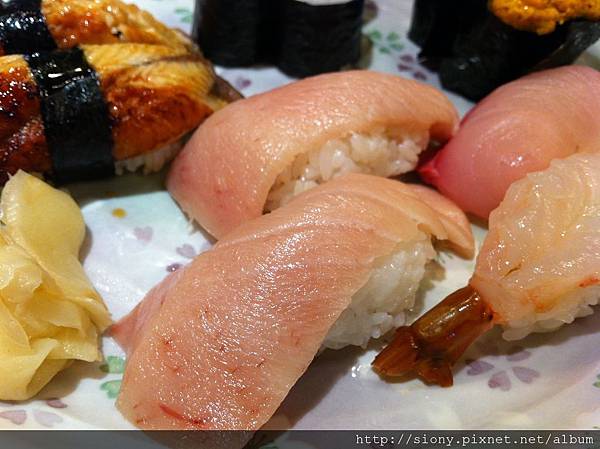 Toro
Good:)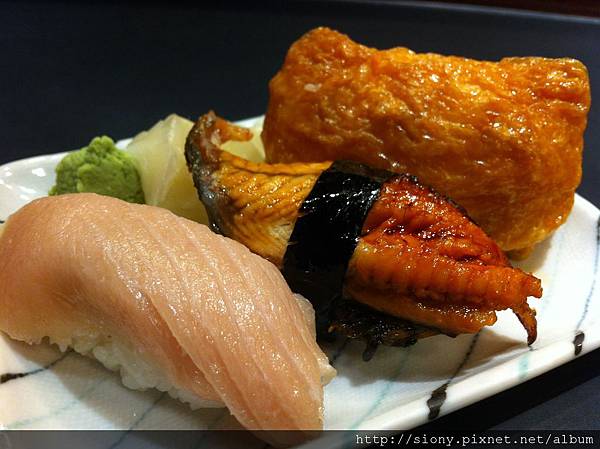 The Unagi sushi is nice but not as good as Hachi's.
There are many choices of inari sushi in their menu. I tried one. Not bad.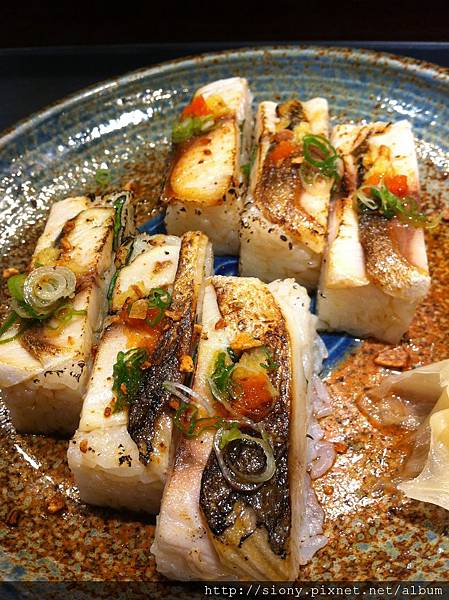 Saba Pressed Sushi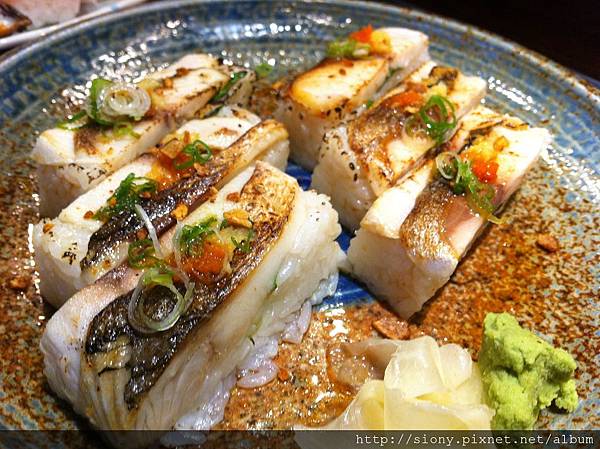 The taste is not bad but they are really large and it's hard for us to put the whole piece into our mouth.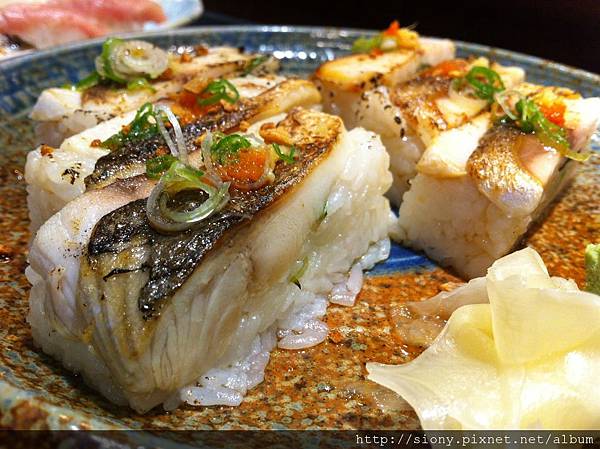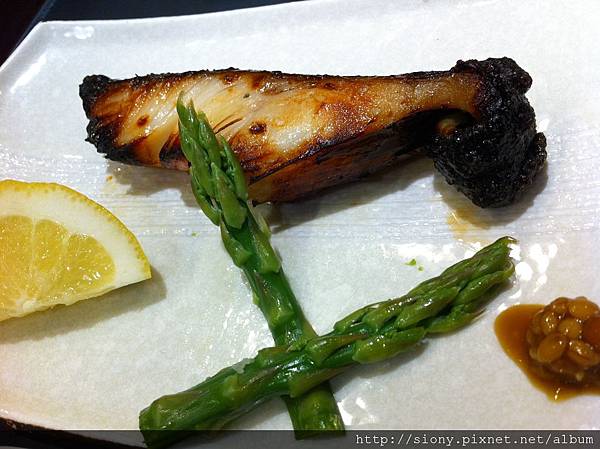 Grilled Black Cod
The skin is very crispy while the fish is very smooth. Nice. Unfortunately some part of it was over cooked.
2081 W 42nd Ave Vancouver, BC
Related posts: