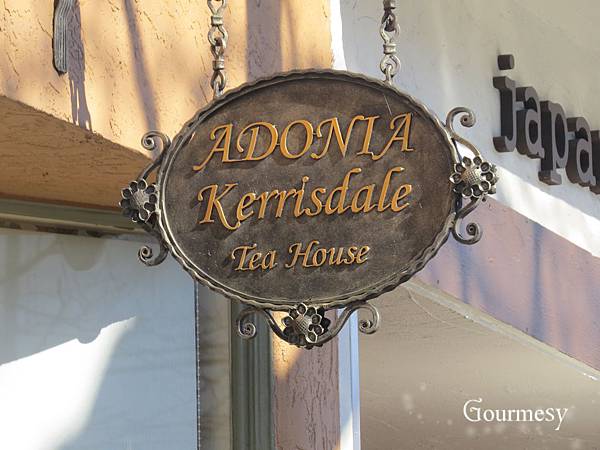 Once while we were heading to Gem Chocolate, we passed by Adonia and was immediately attracted by its furnishings. 
However, we were hesitated to try until recently.
What makes me hesitate? Adonia only got 71% on urbanspoon but Secret Garden got 80%…what?!
We think Secret Garden's food is awful and it's still better than Adonia?
It's pretty small in Adonia but cosy.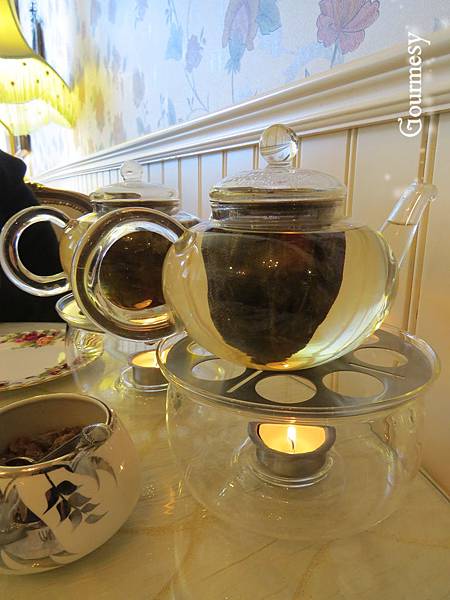 Their afternoon tea set is $27 per person.
We ordered Oriental – Black and green tea blend with a blossom and jasmine taste (Black and green tea, rose petals, sunflowers, blossoms, flavouring) and Teardrop of Peony – China Mao Feng tea with notes of lychee and peony blossoms (White tea, peony petals, flavouring)
Oriental is complicated and fragrant while Teardrop of Peony has a very strong taste of lychee.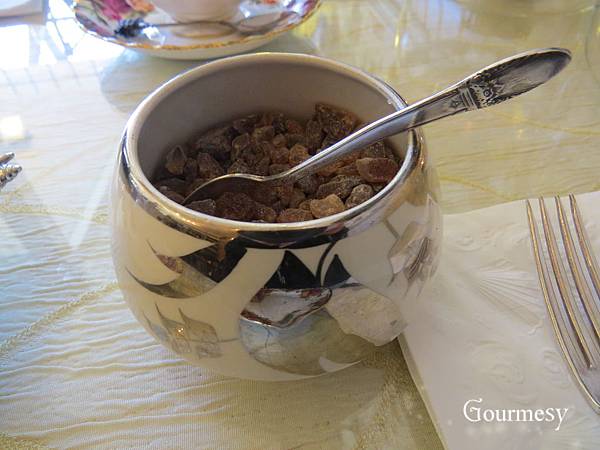 Sugar.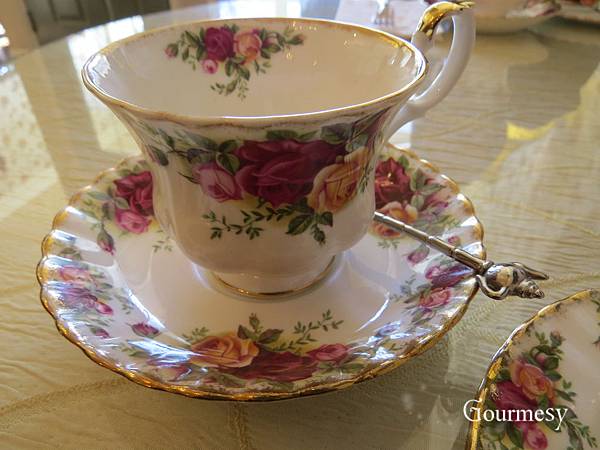 I always love the tea set.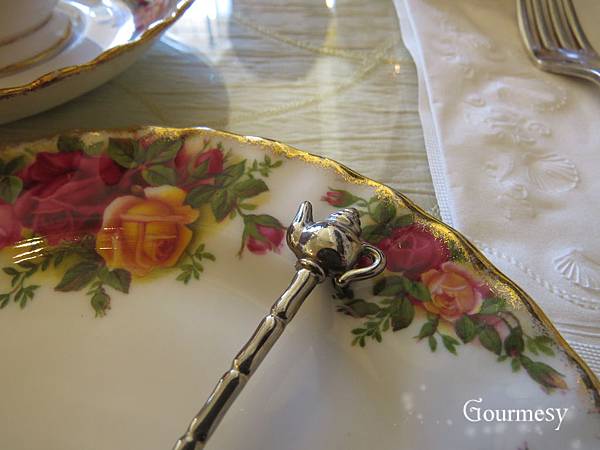 The tea spoon has a little tea pot on it. Cute!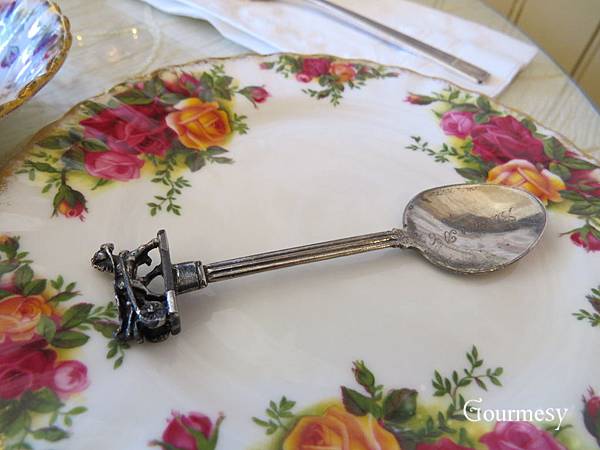 Another got a horse and there are even words on the spoon.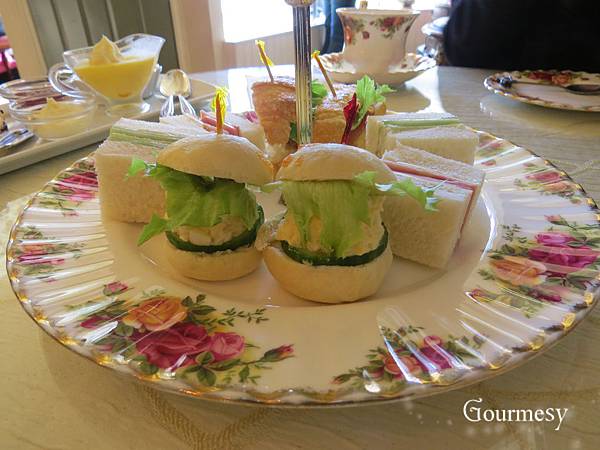 The first tier~~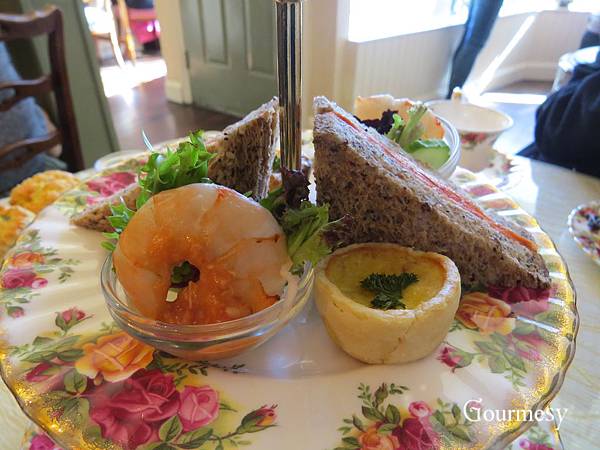 Second.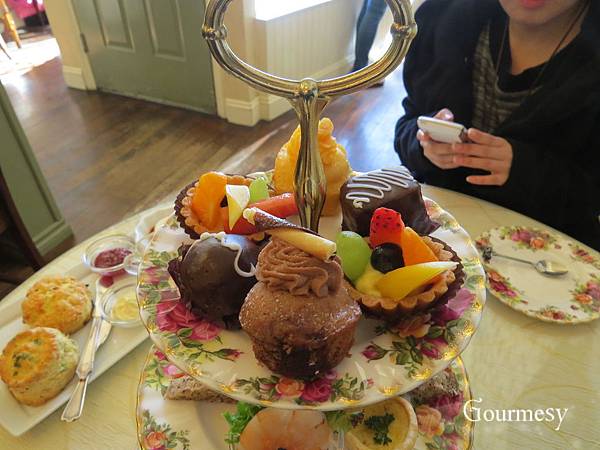 Third.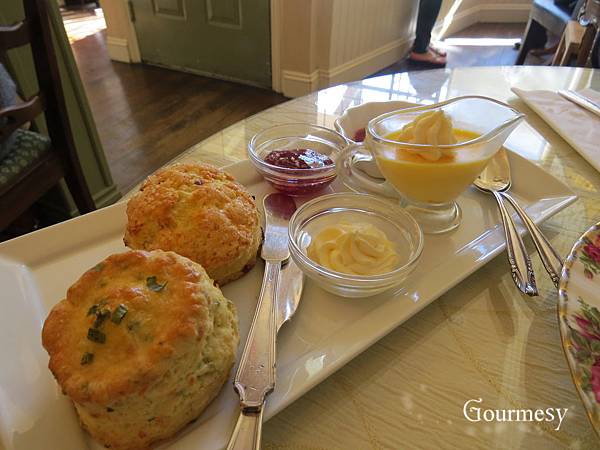 And!! Another "tier" for the scones and sweets!! Bravo!!! >3<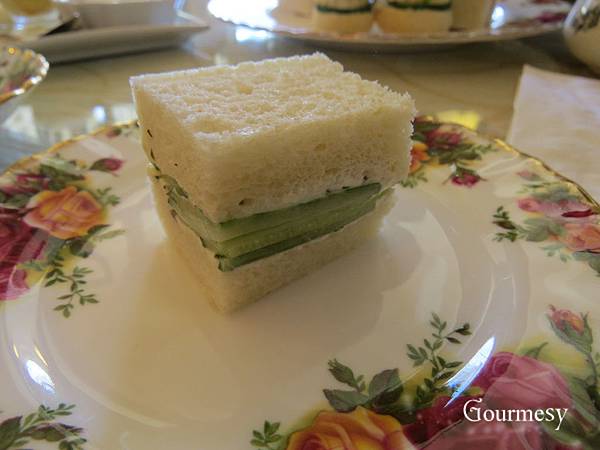 Cucumber sandwich
Refreshing as always.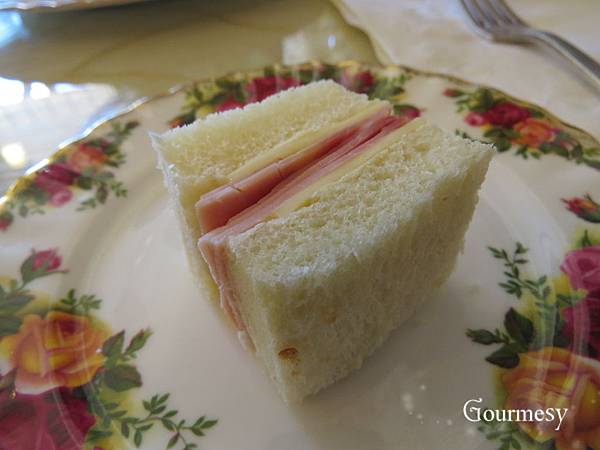 Cheese and Ham sandwich
Good. Nothing could go wrong.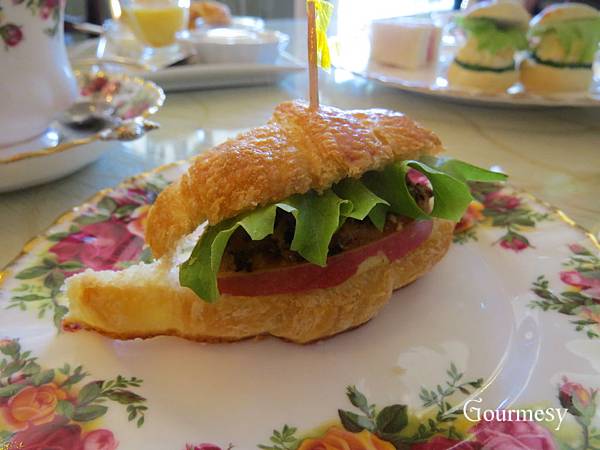 Croissant
I'm sorry I don't know what's inside.
Some kind of meat with spices. Not bad.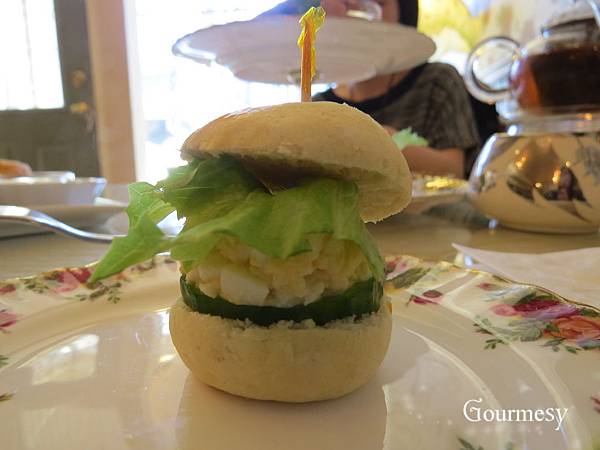 Egg Salad Sandwich
OK.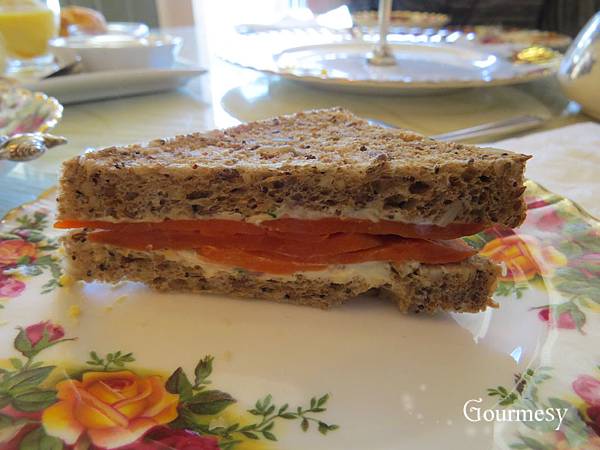 Smoked Salmon Sandwich
Nice.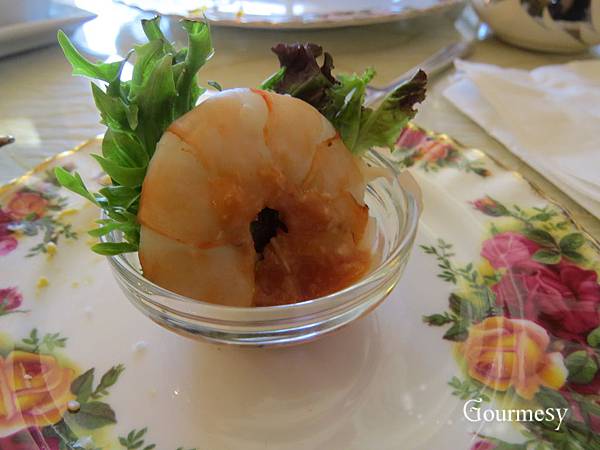 Prawn Salad
To my surprise, the prawn is pretty large, though there's only half of it.
The prawn is bouncy and I love the sauce.
Yum!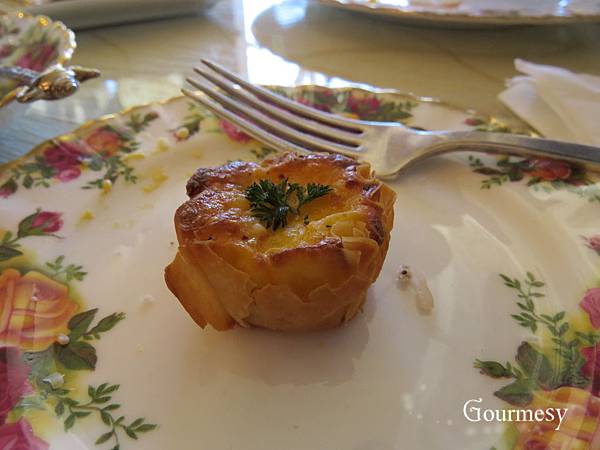 Cheese Tart
There two kinds of tart but I only took picture of this.
The other is tastier but both are good.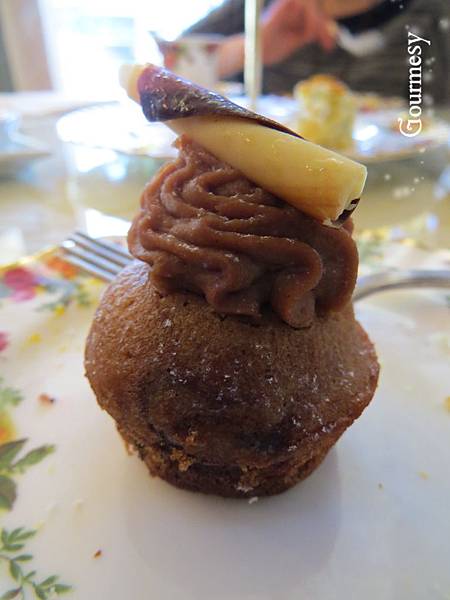 Hazelnut Cake
I love this!!!! I thought it would be overly sweet but it's perfect!!!
Yummy!!!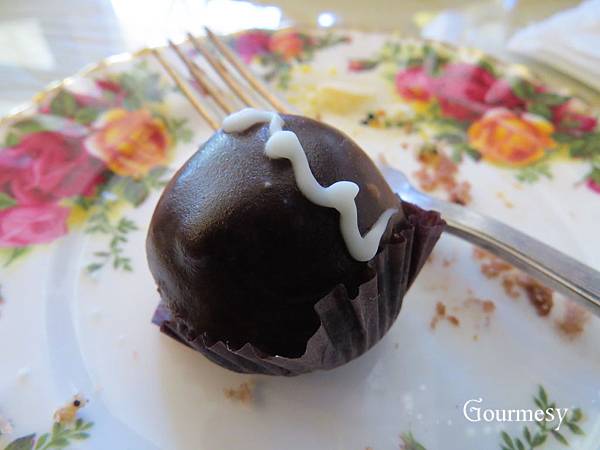 Ok…I don't know what this is.
It looks like a piece of truffle chocolate but it's very sticky and soft.
It's way too sweet. Can't finish it.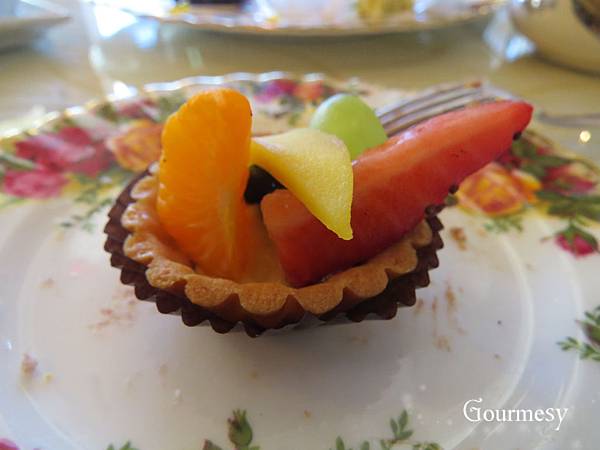 Fruit Tart
It looks ordinary but it's surprisingly yummy!!!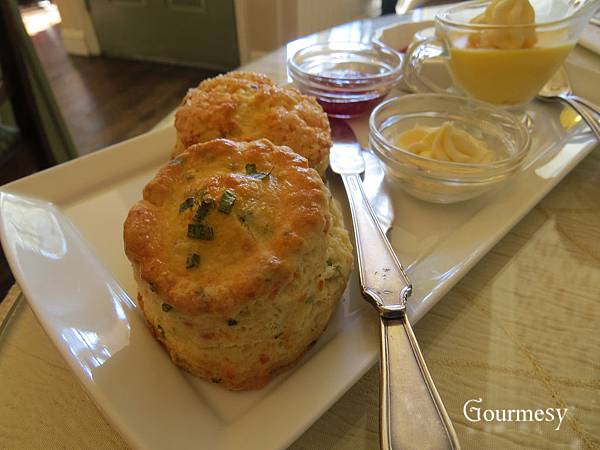 We left the scones until we finish the three tiers so I didn't have much expectations on it.
For sure it's not warm any more but the texture is still wonderful.
I guarantee it would be superb if we ate it fresh.
It tastes good too. I don't need to eat it with cream or jam.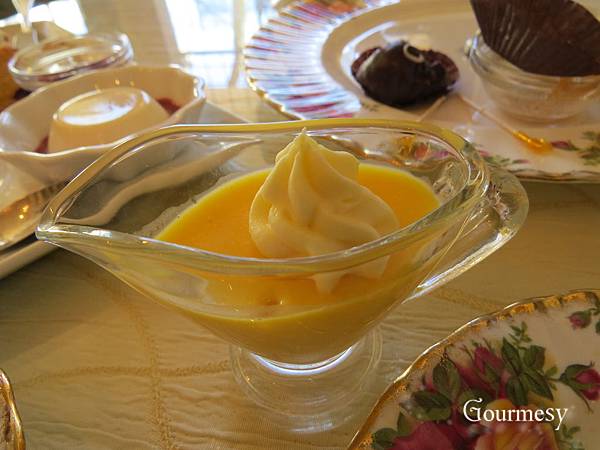 Mango Yoghurt Pudding
Refreshing and lovely:)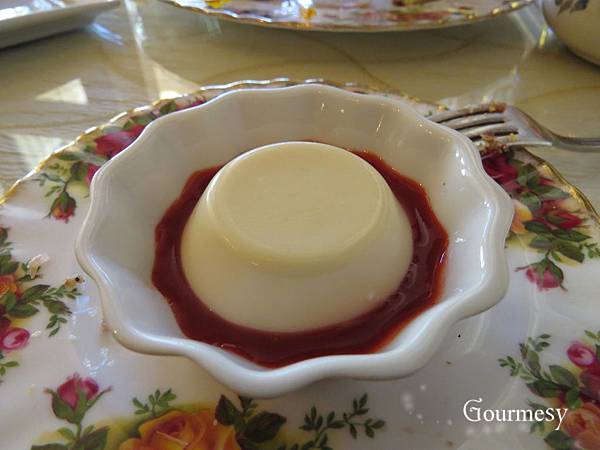 Panna Cotta
Nice.
It's very contenting to have these last two as the ending:D
To conclude, Adonia's quality really brought us pleasant surprises.
I was very worried because it only got 71% on urbanspoon but now I am very confused why it only got 71%? Why Secret Garden has a better grade??
It's pretty rare that I love almost everything from the tea set since I think most afternoon tea set are a bit over priced and overly sweet.
However, Adonia doesn't have those "features".
$27 per person is an average price for afternoon tea but everything included is lovely and delicious and in addition to the three tier stand, it also has a plate of scones and sweets.
I just love it!
Adonia
http://adoniatea.com/
2057 W 41st Ave
Vancouver, BC
Related posts: