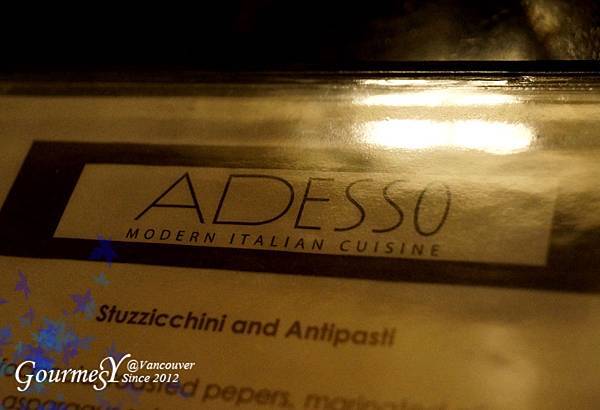 While we were looking for a park space one day at Denman St., we saw a outdoor restaurant.
In summer, it's always good to dine outside.
Adesso Bistro is a restaurant that serves Liguria, Italy cuisine. Toscany and Liguria are of the North West part of Italy.
Both places are famous for olive oil and unique herbs. Makes us even more excited.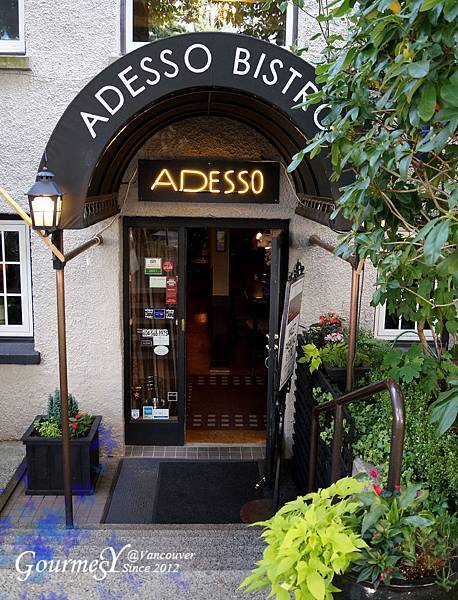 Entrance.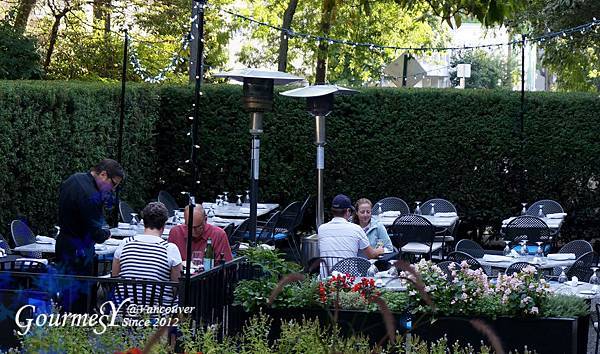 Outdoor dining area is larger than indoor.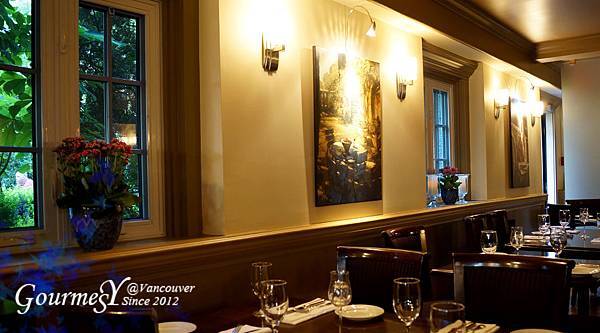 The lighting inside is very gentle. The service is good.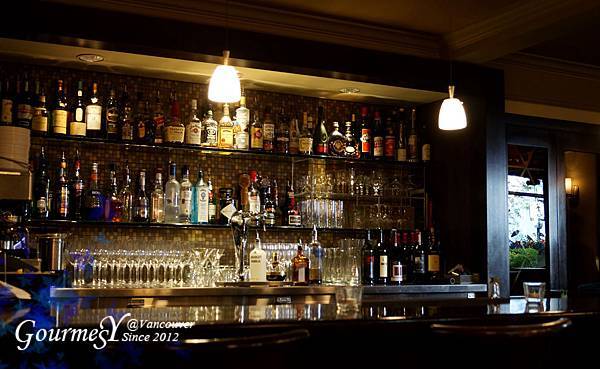 The bar is like what we saw in some old movies.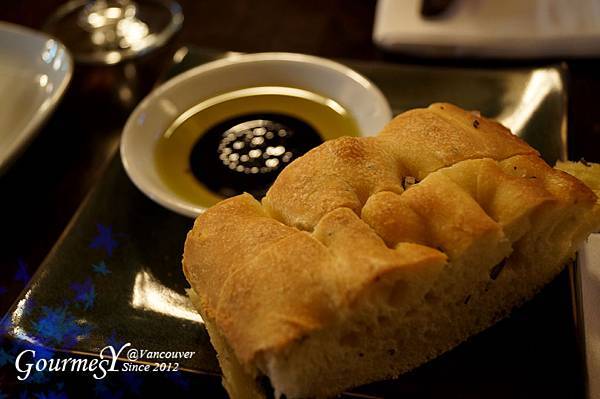 Bread. Still warm. Soft. The olive oil and vinegar is good.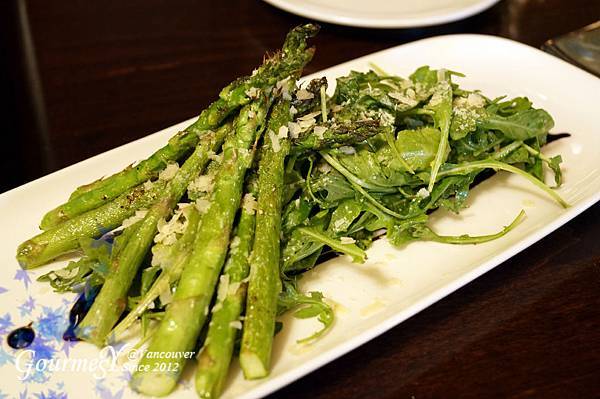 Asparagi roasted asparagus salad, truffle vinaigrette, Gratta Mangia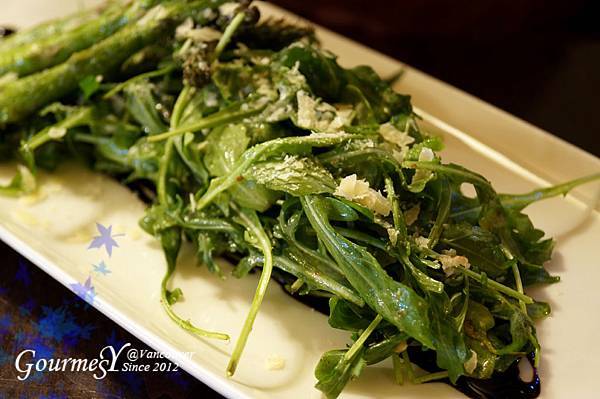 We both love asparagus. I'm glad that it's not over grilled.
The taste of cheese is very clear. With arugula and the seasonings…very nice.
Love it!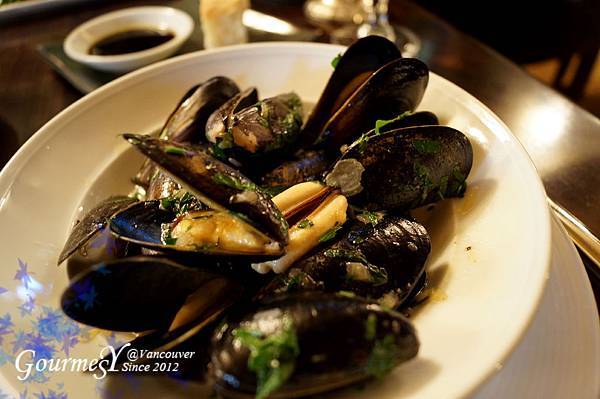 Cozze steamed mussels, garlic, white wine, panfritto
Surprisingly good!! Even half of the mussels are not very fresh or big, we are still amazed by the taste of it.
The soup is excellent!! Perfect with the mussels and unbelievably, it's nice even we drink it alone! Not too salty!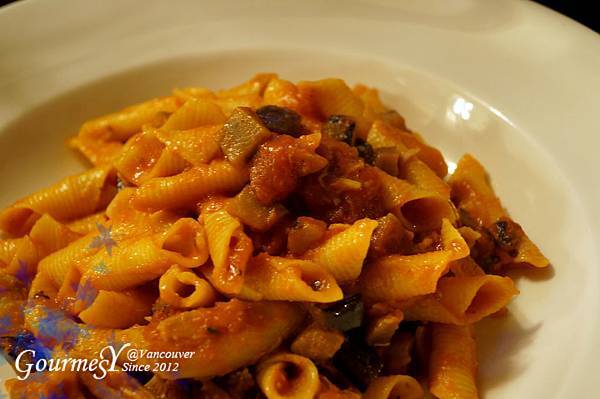 Pollo, smoked chicken, tomato, eggplant, garganelli pasta
It might sound simple but the taste is really good!!
Garganelli is very chewy. I seldom like pasta with tomato sauce but this really impressed me!!
Must try!! If the first two appetizers might depend quite much on the freshness of the ingredients, the pasta can't lie about the Chef's skill.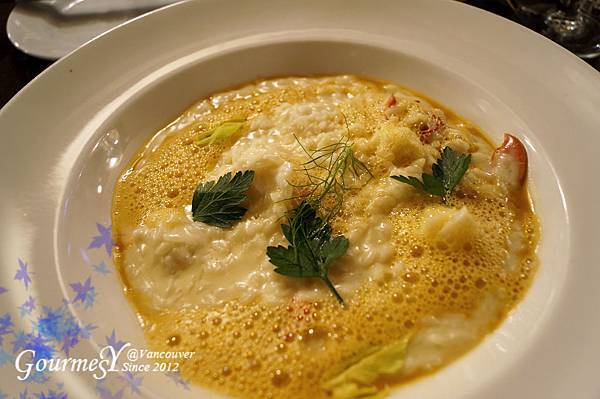 Aragosta mascarpone and whiskey risotto with lobster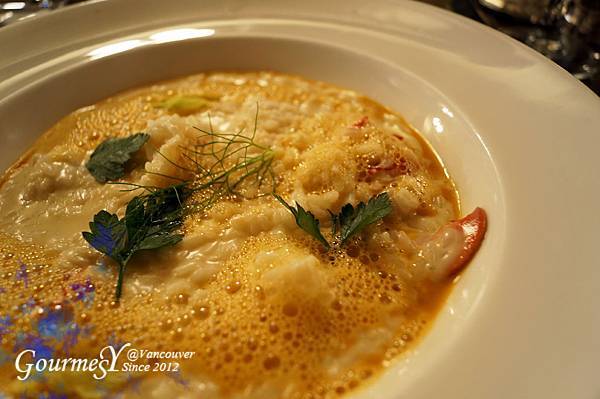 Looks so-so but again…tastes dainty!Smells really really nice and delicious.
At first we were a bit worried because it looks too watery for a risotto.
The fact is it doesn't taste so. What even more impressive is we can taste that there is quite a lot of cheese in the risotto but wasn't heavy at all. This is quite rare for a risotto.
We love it.
At the end, we are very very very satisfied with Adesso's food.
All of them are surprisingly and amazingly good.
You won't be disappointed! ;D
1906 Haro St , Vancouver, BC
Related posts: