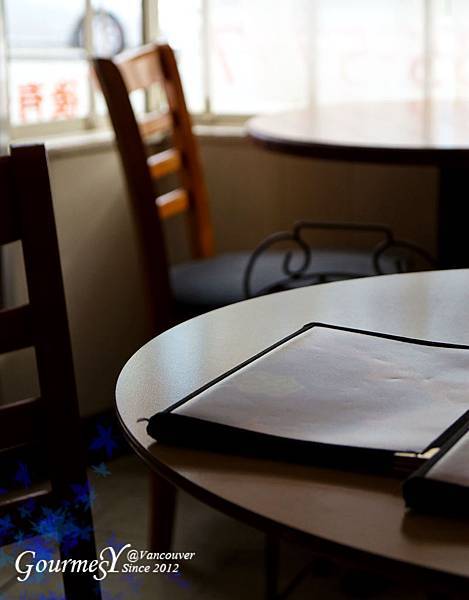 Accord Food House is very famous among Taiwanese. It's a very small restaurant but they served really tasty food.
If you visit on weekends, it's usually full.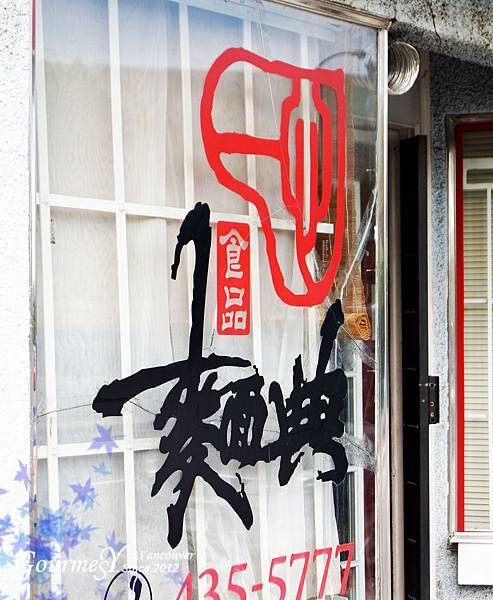 It's front door is ugly…. especially the roof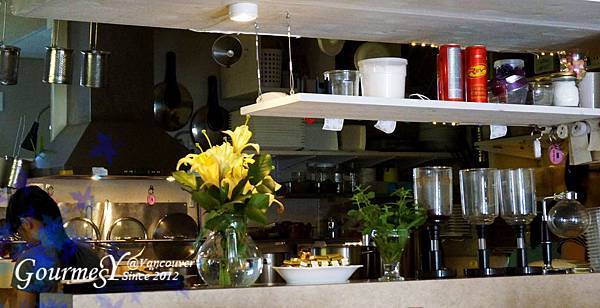 Though the outside is not attractive, we love the furnishing and the ambience inside.
Small but clean and warm.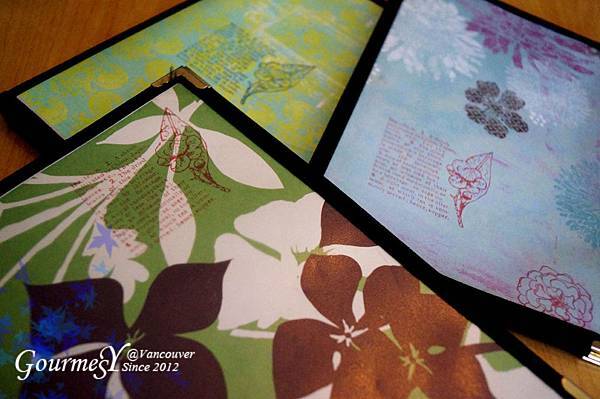 This is their drink menu~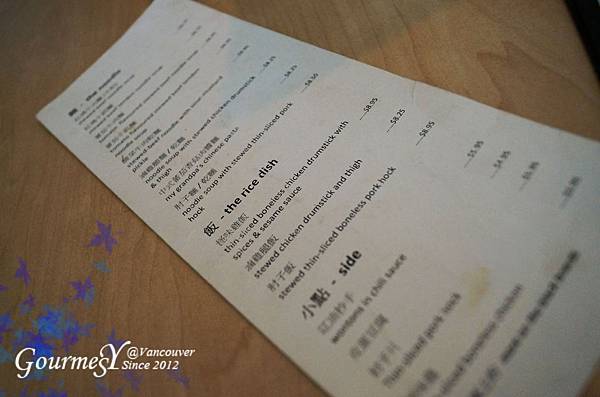 Dinner menu.
Choices there are not many but the food is all good and they always bring surprise.
Therefore, every time we go there, we are full of excitment:D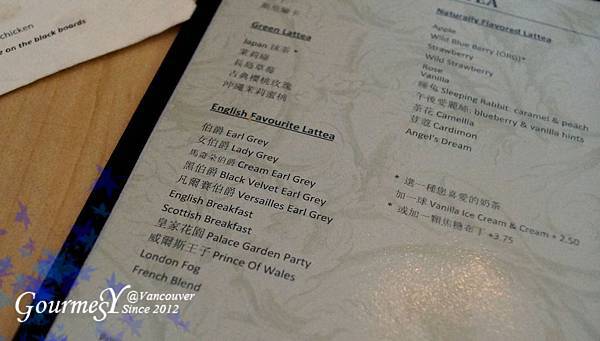 There are quite a lot of choices of drink. We have only tried a few of them and they are all fabulous.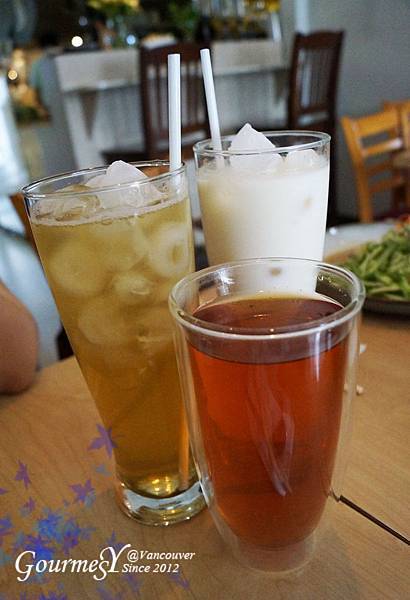 From the furthest:
Iced Rose and Cherry Lattea
Iced Long Island Strawberry Tea
Rooibos: floral and lavender with fruity notes
S loves the strawberry tea! S has ordered it several times already. She wishes she had the tea leaves so she could brew at home haha.
I like the rooibos. It smells very good.
We didn't try the lattea because it's my friend's order but she said it's good:)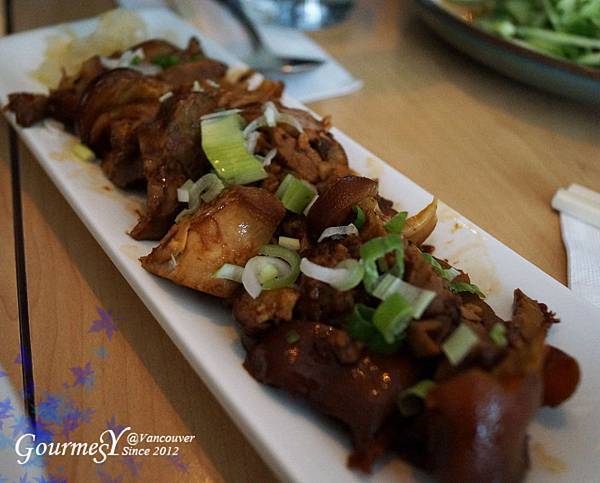 Thin-Sliced Pork Hock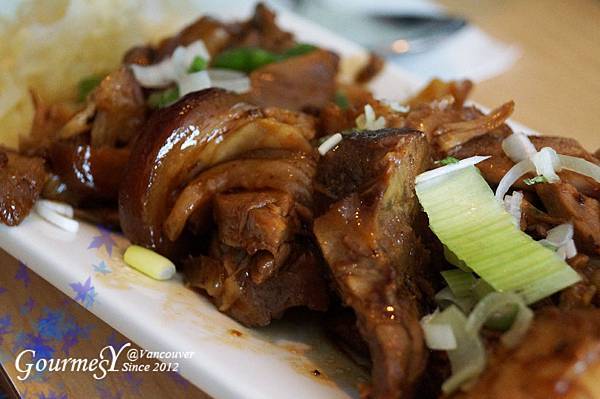 Super tender and tasty!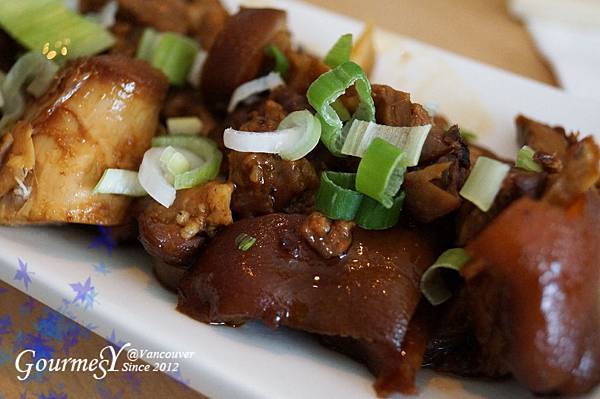 The portion is a bit small though.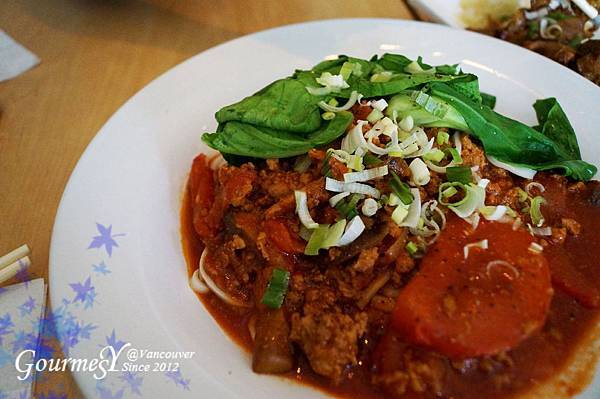 My Grandpa's Chinese pasta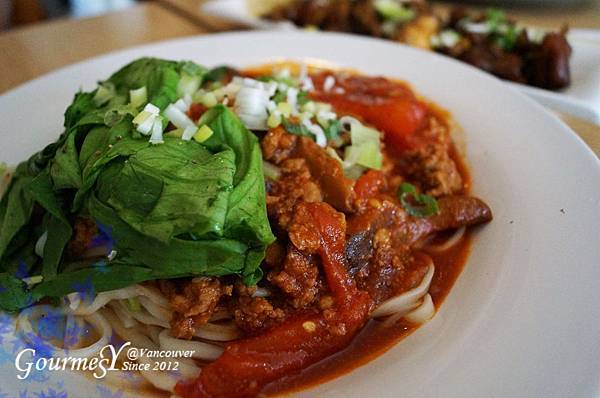 Tastes not bad. The texture of noodles is good. Family style. I guess this is why it's called "My Grandpa"?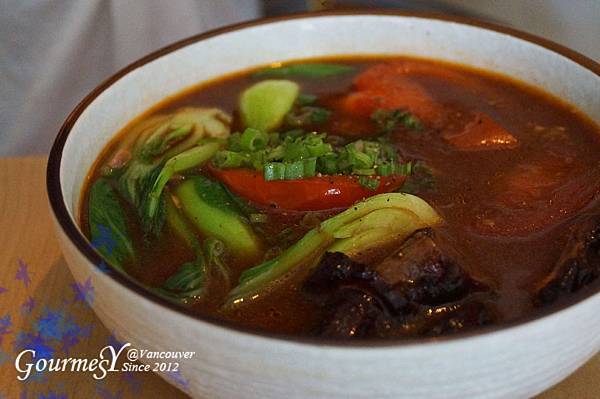 Tomato Flavored Stewed Beef Tendon noodle soup (change to glass noodles)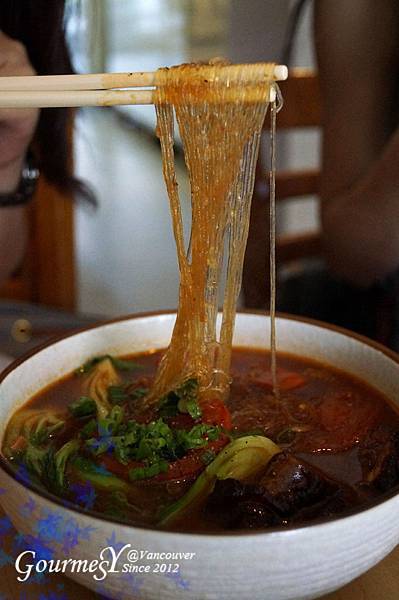 Traditional Taiwainese beef noodle soup. The broth is rich. With tomatoes and beef tendon, it might be a bit heavy and strong.
Not bad though. S only finished 70% of it and I finished the rest (so full…haha)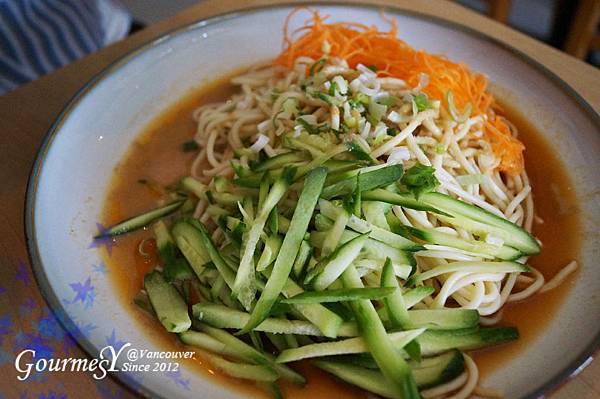 Cold Noodle with Sesame Sauce
Not bad.
Green Tea Custard Short Cake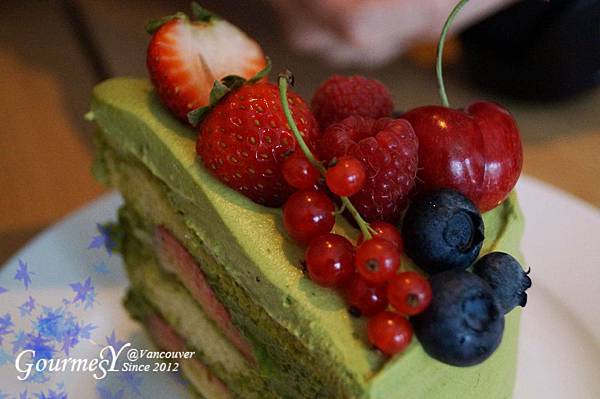 The fruit is fresh. Their desserts are always impressive:D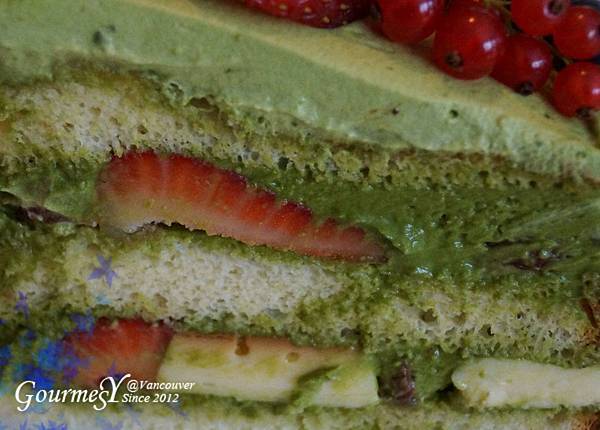 You can see there are strawberries and custard between the fluffy soft sponge cake.
The green tea cream is not heavy at all!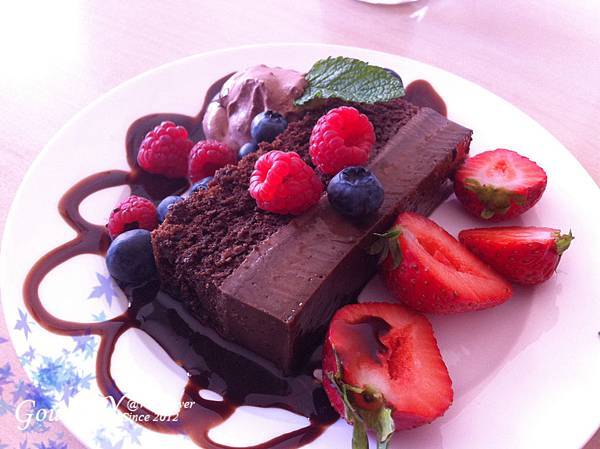 This is another dessert we tried a long time ago.
Can't remember the name but it's very good.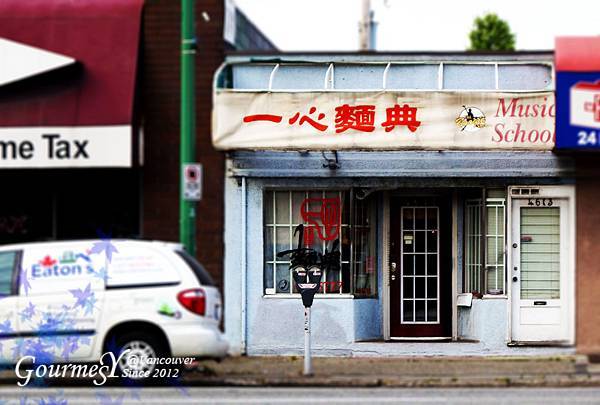 Under the unattractive appearance, Accord Food House provides us a peaceful place to taste the delicious Taiwanese food and desserts.
We love it but we have only been there a few times. There are three reasons:
1. it's in metrotown, we are lazy to drive there.
2. it's operating time is quite fluctuate. It's better to call before you go because it's frustrating when you are there and it says it's close…
3. it's always full in the weekends
However, the food there is for sure wonderful.
Highly recommend:)
4611 Kingsway, Burnaby, BC
Related posts: